A few short years ago had someone asked you to recommend a good vegan restaurant in London you would have been hard-pressed to answer. The plant-based movement was viewed as niche and difficult to maintain with most restaurateurs concluding there simply wasn't a market for it.
Well, how times have changed. World Vegan Month (November) was established in 1994 by The Vegan Society, with Veganuary following a decade later, and 2023 is expected to be the movement's biggest year yet – with restaurants and retailers quick to offer menus and products to meet the growing trend. Suffice it to say, if you're looking to try out the plant-based lifestyle this year, it should be a breeze. Here's our guide to the best vegan restaurants in London.
Bōkan, Canary Wharf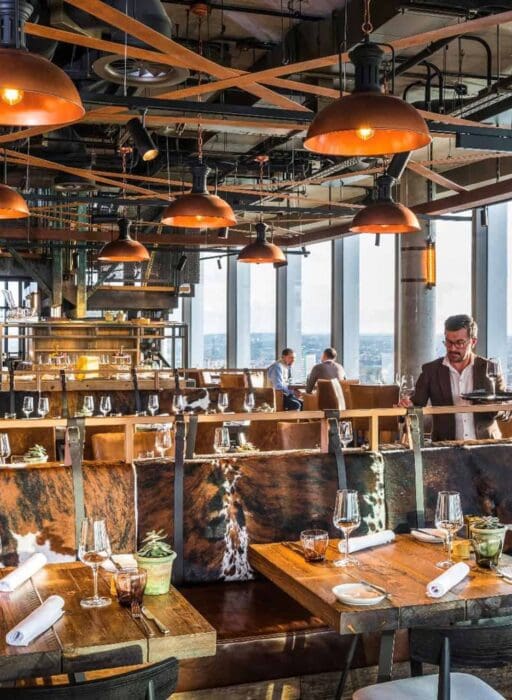 Bringing a fine dining concept to Veganuary, Bōkan's team of experienced chefs has created an indulgent, seven-course vegan tasting menu to be enjoyed alongside its resplendent views over the capital. Spread over three floors, Bōkan 37 is the award-winning AA Rosette restaurant situated on the 37th floor but it's well worth taking the lift up an extra floor or two to find the bar and rooftop terrace to enjoy a tipple or two.
For Vegan Month, executive chef Robert Manea's seven-course vegan tasting menu (£99 per person) showcases plant-based produce at its best. The vibrant menu offers picture-perfect plates from start to finish with highlights including panna cotta rainbow cauliflower, sweetheart cabbage with smoked mayo, and sea broth with seaweed spaghetti and tofu.
Floor 37-39, 40 Marsh Wall, E14 9TP, visit bokanlondon.co.uk
Los Mochis, Notting Hill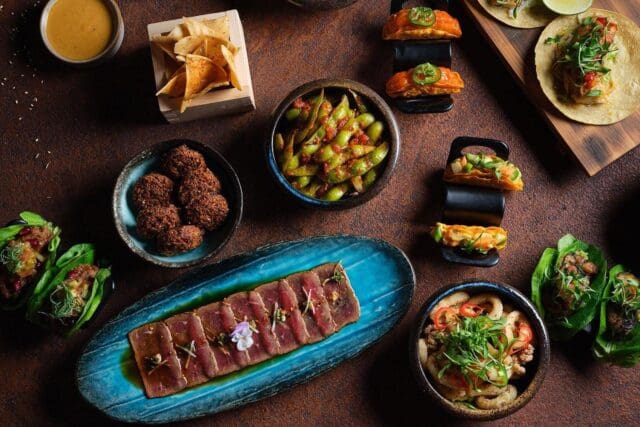 Los Mochis champions Baja-Nihon cuisine by pairing the vibrancy of Mexico with the elegance of Japan resulting in a vibrant mix of flavourful tacos, sushi and ceviche. Throughout January, Los Mochis' decadent 10-course vegan menu (£85 per person) will comprise an assortment of some of the restaurant's most popular vegan dishes, including its guacamole superfood (pumpkin, sunflower, pomegranate, sesame and chia seeds) and the Bang Bang Cauliflower which oozes the flavours of smoked paprika, chipotle mayo, bang bang aioli and coriander cress dressing.
2-4 Farmer Street, W8 7SN, visit losmochis.co.uk
En Root, across London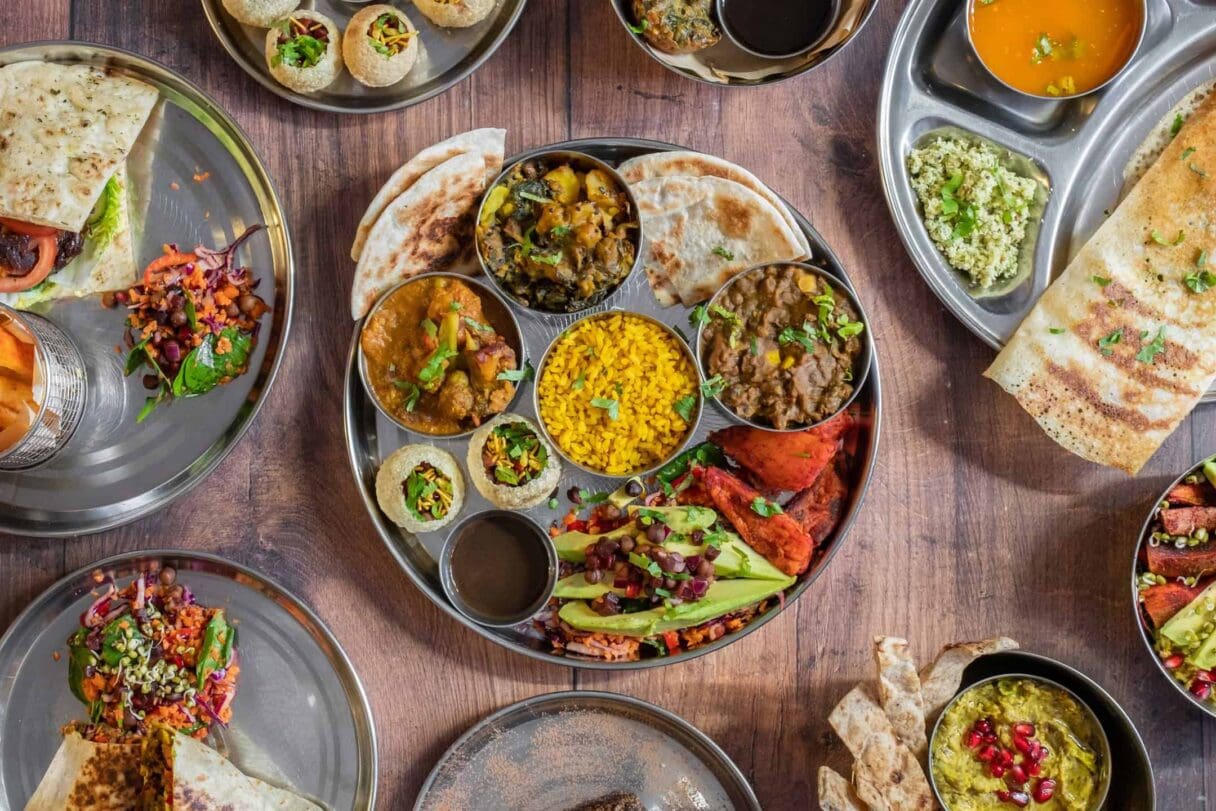 Enjoy healthy, home-cooked Indian food at vegan restaurant En Root all year round. With bustling eateries in Clapham, Peckham and now Brixton (at the iconic Ritzy Cinema), menu highlights include the Raja Wrap, filled with rainbow salad, pakora and daily dhal, and the Don Dada Platter — a delicious sharer of coconut curry, golden rice, saag aloo and plantain served in traditional 'thali' style.
Visit enrootldn.co.uk
The Spread Eagle, Hackney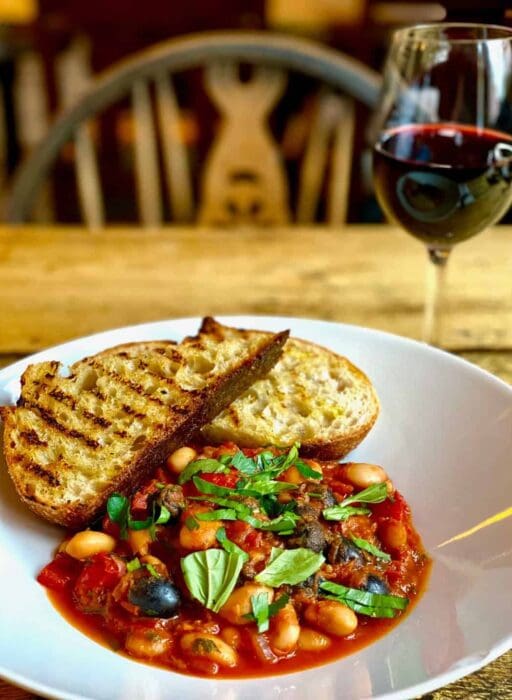 This is the best London pub for plant-based feasting. It became the capital's first fully vegan pub in 2018, so you can trust the team here knows a thing or two about seasonal, sustainable food. Putting an innovative twist on pub classics and creative plant-based dishes, this locally-sourced menu provides an exciting mix of comfort and exploration that could entice even the fussiest of eaters. With a selection of big and small plates, visitors can choose from a series of veggie-packed dishes including a hearty roasted stuffed peppers with quinoa and sun-dried tomatoes, or a quintessentially British pie and mash, as well as oat risotto with wild mushroom broth and blackened corn ribs doused in lime.
Homerton High Street, E9 6AS, visit thespreadeaglelondon.co.uk
Pied à Terre, Fitzrovia
The Michelin-starred Pied à Terre in Fitzrovia has long been applauded for the care it takes in catering to vegetarian and vegan diets. Founded in 1991 it currently holds the title of longest-standing Michelin-starred restaurant in the UK, with current executive chef Asimakis Chaniotis bringing his Greek influence to the restaurant's classic French cooking. While the menu isn't purely plant-based, its vegan tasting menu is regularly voted one of the best in the business, with highlights including oven-roasted celeriac 'scallop', smoked Italian artichoke vegetable ragu and charcoal crackers with 'shamembert'.
34 Charlotte Street, W1T 2NH, visit pied-a-terre.co.uk
Gauthier Soho
Helmed by eponymous chef Alexis Gauthier, who has been vegan since 2016, Michelin-starred Soho restaurant Gauthier is another London fine dining favourite offering something a little more special for those choosing to go plant-based. As of 23 June 2021, the restaurant became 100 per cent plant-based, marking quite the departure from the usually meat-and-dairy heavy dishes found in the French gastronomy stable. Choose between a five- or eight-course tasting menu filled with intriguing dishes such as marinated tempeh and popcorn, British black truffle berlingot with light dashi cream and celeriac dauphinois with sweet and sour grapes.
21 Romilly Street, London W1D 5AF, visit gauthiersoho.co.uk
Club Mexicana, across London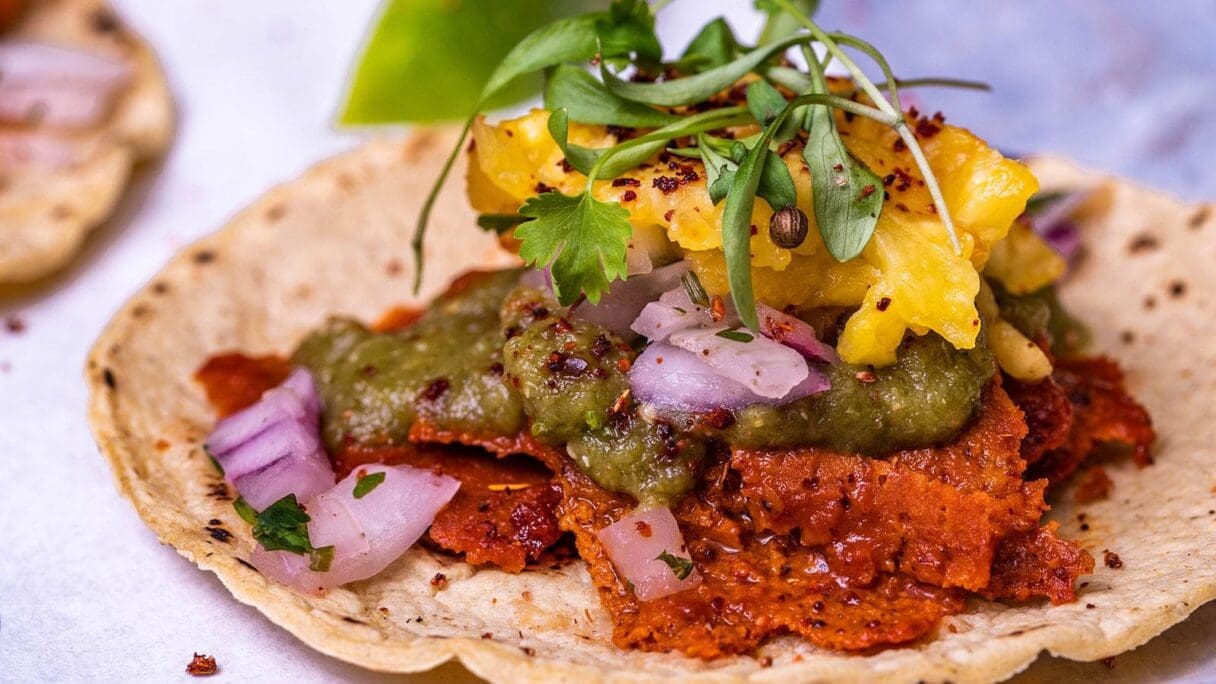 With outposts in Soho, Shoreditch and Brixton, Club Mexicana has filled the taco-shaped hole in London's vegan scene with its commitment to big flavours, quality ingredients and absolutely no chickpeas. Ever. Having started life as a street food operation, Club Mexicana opened its first permanent restaurant in August 2020, and now offers a more extensive menu of nachos, tacos, burritos and cocktails – all of which are completely vegan. Start with the loaded nachos (topped with, queso, ground 'beef', guacamole, salsa, pink onions, pickled jalapeños, chipotle oil and chilli-lime salt) before moving on to the classic Al Pastor taco or barbecue short 'rib' burrito. A frozen margarita is also a must.
Visit clubmexicana.com
Purezza, Camden
Vegan pizza: not the oxymoron you might think thanks to the culinary wizardry happening over at Camden's Purezza. The UK's first fully vegan pizzeria now also has locations in Bristol, Manchester and Brighton thanks to the simple reason that its pizza is great. And we don't mean great for vegan pizza, we mean great for any pizza. It helps that Purezza's chefs develop all their ingredients, including a signature brown rice mozzarella, cashew cheese, coconut cheese and sourdough base, in-house giving them the freedom to curate a menu that spans everything from a simple margherita to a lavish black truffle and pulled pear and blue pizza. There's also a range of vegan dough balls, dips and desserts available, including a salted caramel brownie you won't believe is dairy-free.
45-47 Parkway, NW1 7PN, visit purezza.co.uk
Patty&Bun, across London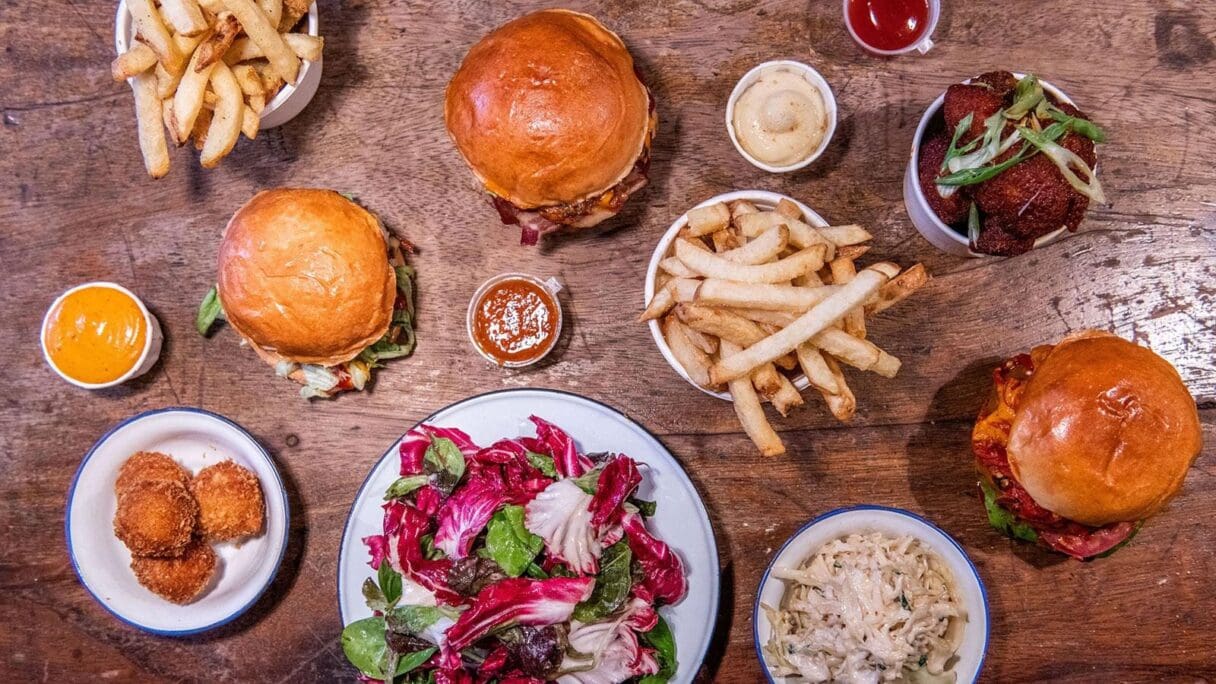 While not technically a purely vegan restaurant, another of London's fast-casual comfort food favourites turning its hand to plant-based fare is the ever-popular Patty&Bun. Its core line-up of vegan burgers – from the Smokey Robinson with a plant-based patty, caramelised onions, vegan bacon and smokey mayo, to the Hot Chic with This Isn't Fried Chicken patty, pickled cucumbers, and smoked garlic aioli – and sides include Impossible 'Chicken' Nuggets, 'brisket' loaded chips and milkshakes.
Visit pattyandbun.co.uk
Norma, Fitzrovia
Fitzrovia-based Sicilian restaurant Norma will be going the whole, ahem, hog this World Vegan Month with a slew of vegan options on both its a la carte and tasting menus. Taking its cues from the restaurant's classic Italian fare, the menus will boast dishes including roasted whole broccolo Romanesco, heritage carrot crudo with pomegranate and aubergine parmigiana.
8 Charlotte Street, W1T 2LS, visit normalondon.com
Read more: Truffle season: The best menus and events in London