You may not have heard of Mike Reid before, but we bet you've seen him. No stranger to TV, Reid first cut his culinary teeth in the fast-paced kitchens of Le Gavroche and Restaurant Gordon Ramsay under the tutelage of celebrated chefs Michel Roux Jr, Simone Zanoni and Ramsay. 20 years later, Reid's culinary career has come full circle and he now finds himself as the tutor, starring as a judge on Channel 4's Five Star Kitchen: Britain's Next Great Chef where competitors battle it out to win their very own restaurant in The Langham, one of London's finest five-star hotels. "I am honoured and humbled to be a judge on Five Star Kitchen," says Reid. "It's a proper pinch-me moment."
Not that this is the first time Reid has starred in TV shows, having appeared on many popular British and Australian cooking shows, such as Great British Menu, MasterChef, Ready Steady Cook, My Market Kitchen and Cooking with the Stars. Hard to believe, then, that he also has time to oversee the culinary direction of Rare Restaurants: the hospitality group encompassing modern Argentinian Gaucho and the gastronomic playgrounds of M Restaurants. But, of course, he makes this a priority because food has always been what he's most passionate about.
Reid realised his professional future lay in food while working in a brasserie alongside studying at the University of Portsmouth in 2001. A subsequent move to London propelled his culinary career further as he landed jobs at the aforementioned dining institutions before joining Gaucho in 2007. Here, he swiftly earned himself the position of head chef, running Gaucho in Richmond and at The O2, before being promoted to the group's executive chef.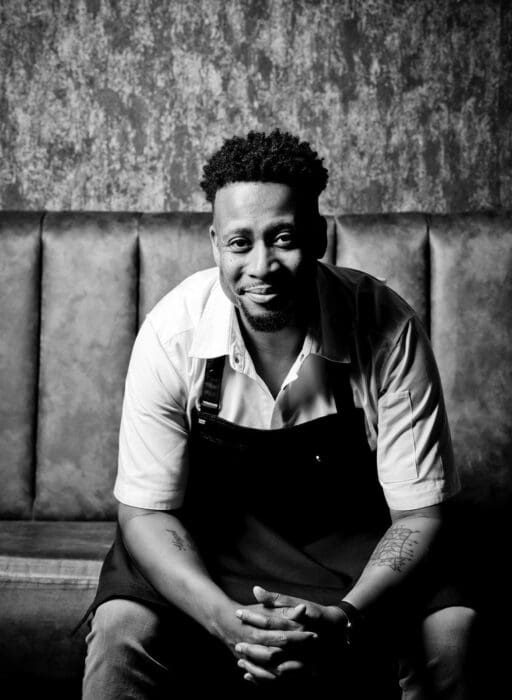 In 2013, Reid headed to Australia to tap into the country's thriving food scene. Here, he worked at Attica with world-class chef Ben Shewry, and at Andrew McConnell's Cutler and Co, before opening a series of restaurants in Australia and the UK under the Rare Restaurants banner.
Currently dividing his time between London and Australia, we caught up with Reid to discover what it's like to be a judge, his go-to London restaurant and why gravy is his one true love.
Did you always want to be a chef?
Absolutely, I was obsessed with food. From a young age, I would love to cook and bake with my mum; she's an amazing Caribbean cook and exceptional baker. She's also the person who gave me my love of sauces, particularly gravy, as it's one of the first things she taught me how to make.
What's your earliest food memory?
Gravy again! I remember going to one of my cousins' for a Sunday roast and was flabbergasted when it was served without gravy. I was about five years old and remember asking everyone where the gravy was. From that moment, gravy was always present…
When did you start your career as a chef?
I started working part-time as a chef in Portsmouth at a restaurant called Truffles, but it wasn't until after I graduated and moved to London that I began serious training at the In and Out Club in St James's Market. In and Out was a brilliant place to start my career as it's a very traditional restaurant; I learnt a lot about classical cooking which gave me great foundations for my future jobs at Le Gavroche and Restaurant Gordon Ramsay.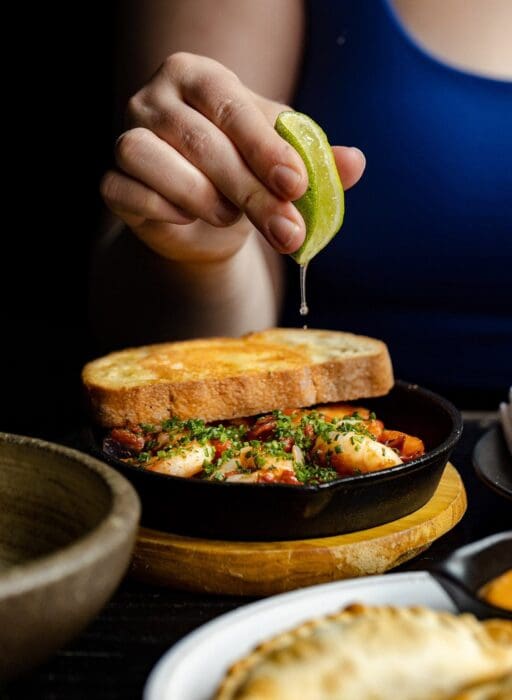 What was it like working under Michel Roux Jr and Gordon Ramsay?
Simply put, both are legends and industry leaders. They're very different in the way they operate but share the same level of sheer talent and supreme skill. Working with both Michel and Gordon shaped my technique and mentality from the start; to be a successful chef, you have to have a certain level of drive, ambition and organisation which I learnt to master under both chefs. They made me the chef I am today.
Your career has taken you across the globe. Which country's cuisine do you like most?
This is so tough to choose as they're all fantastic in their own right. For me, Melbourne is an incredible food city as it's diverse, eclectic and showcases such a range of great Australian food, as well as other cuisines including South East Asia, Korea and Japan. I also have a huge amount of love for Singapore and its food. However, without a doubt, the best place for food has to be London in terms of the calibre of chefs, quality of food and diversity of offering – it is unbeatable. London is the city where every nation is represented, and nowhere is as diverse when it comes to cuisine.
How does it feel to be a judge on Five Star Kitchen: Britain's Next Great Chef?
It's far better being sat as a judge than a contestant on the other side of the table! Having been a contestant on shows like this, I was empathetic when judging and all three of us were firm but fair.
The thing I loved about being a judge was being able to mentor the contestants off-camera and form real bonds. We really rooted for all the contestants and just loved working with them to help improve their concepts and techniques beyond the show.
I work to showcase the best of modern Argentina and Buenos Aires in the dishes. It's been brilliant to develop the menu and introduce a greater number of fusion and plant-based dishes to Gaucho in order to mirror the evolution of Buenos Aires' food scene

Mike Reid
What drew you to the competition?
I love that the show is more than just a cooking competition, it's about the whole package: the contestant's business acumen, entrepreneurial mindset and their skills as a chef. I think we don't talk enough in the industry about the requirements chefs need to manage a kitchen and run a business, so the more we can expose people to this side of the job the better, as it's often what we look for when we're recruiting for head chefs.
What influences your menus at Rare Restaurants?
M Restaurant is about walking through the door and feeling like you're in a home away from home. It's a gastro-playground and I design my food to be fun, innovative, thought-provoking, and of course, delicious. The goal is to give people an enjoyable experience that makes them come back time and time again.
The other arm of Rare Restaurants is Gaucho, which is an institution and has always been the best steakhouse in the UK. With its roots in Argentina, I work to showcase the best of modern Argentina and Buenos Aires in the dishes. It's been brilliant to develop the menu and introduce a greater number of fusion and plant-based dishes to Gaucho in order to mirror the evolution of Buenos Aires' food scene.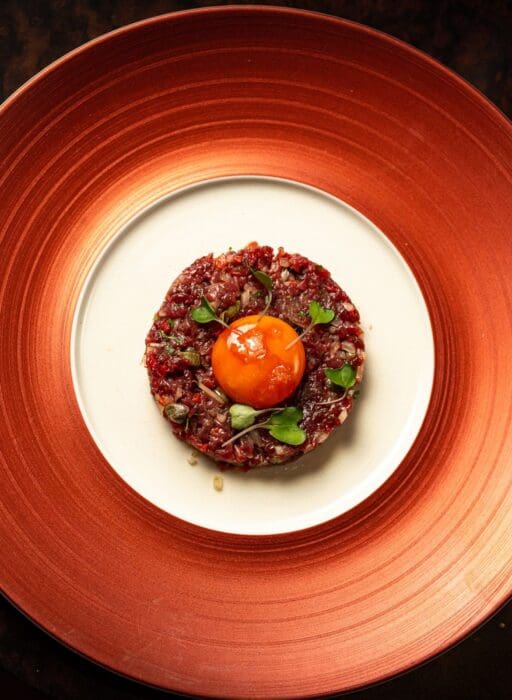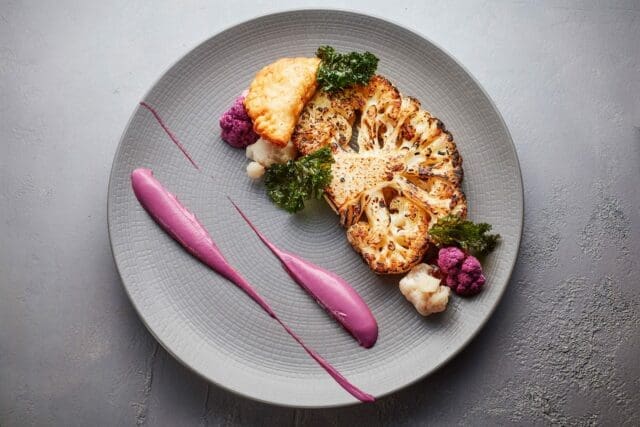 What is your favourite London restaurant?
Manteca: it's perfect for a few small plates, a glass of wine and a guaranteed good chat. Fallow has also become one of my favourites as well thanks to its relaxed environment with incredible food and service. On the slightly higher end, I love Sola in Soho; a great Californian restaurant that boasts a great tasting menu and wine list.
Are there any London chefs you're impressed with at the moment?
Robin Gill. He's one of those chefs who has such a clear identity of who he is as a chef and what he wants to cook and he has the ability to translate this vision into every restaurant he opens. He's a wonderful, humble person who will champion producers over himself. His food is also fantastic; I recently went to Darby's and was not disappointed – truly delicious!
How do you spend your free time away from the restaurant?
I split my time between the UK and Australia. But when I'm in Australia, my favourite pastime when not in the restaurant is spending time with my family and my two kids. 
Five Star Kitchen: Britain's Next Great Chef is airing now on Channel 4. Visit mrestaurants.co.uk and gauchorestaurants.com.
Read more: Meet the chef: Simon Gregory of The Ivy Asia