Sustainably shod: The best vegan trainer brands to shop now
Think leather is the last word in smart-casual style? These sustainable sneaker brands are here to prove otherwise
All products are chosen independently by our editors. Luxury London may earn commission on items purchased.
Vegan trainers haven't always had the best rep. Like most things plant-based, they were once considered alternative, fringey and, frankly, not exactly chic. But, thankfully, times have changed since hemp shoes came in any colour – as long as it's beige.
Thanks to the advent of movements like Veganuary and Meat-Free Monday, as well as growing awareness of the impact of livestock rearing on the environment, veganism has never been more mainstream, with the number of people in the UK identifying as vegan quadrupling to 600,000 between 2015 and 2019.
Of course, when it comes to fashion, vegan doesn't automatically equal sustainable. Vegan leather can, far too often, simply mean a plastic substitute that is no better for the planet than its cowhide counterpart. Happily, however, there are brands out there putting serious effort into researching and developing materials that mimic the durability and style of leather without resorting to petrochemicals, thus leaving a much lighter impact on the planet. Here's our guide to the best vegan trainer brands to shop now.
Løci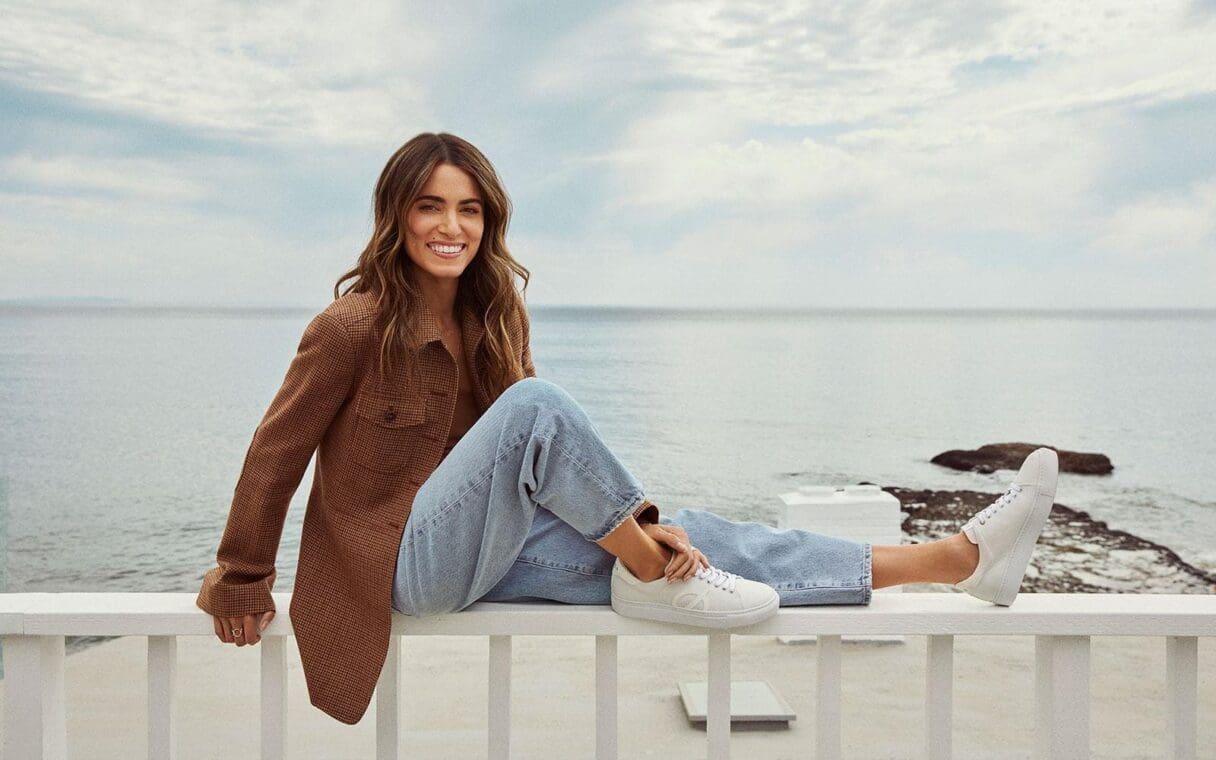 Founded by university friends Emmanuel Eribo and Philippe Homsy after their first joint shoe venture, Butterfly Twists, exposed them to the more unsavoury aspects of mass production, Løci prides itself on creating footwear that is 100 per cent sustainable from start to finish. Offering five core sneaker silhouettes, in styles designed for both men and women, each pair of Løci trainers features uppers created from recycled ocean plastic (the equivalent of 20 plastic bottles per pair), natural cork insoles, breathable bamboo lining, natural rubber soles and recycled brass finishings. Plus 10 per cent of proceeds from each pair is donated directly to ocean conservation charities. Oh, and they look pretty good, too.
Lerins
Named for the natural splendour of a small island off the French Riviera, London-based sneaker brand Lerins was launched by Daniel Rubin (the entrepreneur behind footwear chain Dune) in 2021. From the get-go the mission was to create quality, contemporary footwear that doesn't compromise on ethical or environmental standards. Accordingly, alongside a line of Leather Working Group gold-rated and suede trainers, Lerins also does a brilliant line of vegan designs crafted with recycled sea plastic, recycled cork and foam footbeds and Vegea vegan grape leather. Silhouettes are classic, with chunky soles and colourful accents across designs for men and women.
Cariuma
This B-Corp certified footwear brand was founded by former high-level footwear executives, Fernando Porto and David Python, who defected from the corporate world in order to create a business with ethics and sustainability at its heart. Inspired by their Brazilian homeland, Cariuma vets all its suppliers to ensure they meet high ethical standards and use only premium natural and recycled materials. Plus, the environmental impact of its shipping is offset to ensure carbon neutrality, packaging is 100 per cent recyclable and a pair of trees is planted in the Brazilian rainforest for every pair of trainers sold. None of which is to say style has been sacrificed. Each of the seven core designs takes its cues directly from laidback skate aesthetics and prioritises comfort and quality construction.
Veja
Veja's sustainable sneakers really need no introduction. Take a look around any given tube carriage and you'll spot them on every other passenger; when it comes to London's cool crowd, they're now more ubiquitous than Stan Smiths or Air Max. And for good reason. As well as a vast array of vegan shoes made from recycled plastic bottles, recycled polyester and C.W.L. (a material made from upcycled corn), Veja's commitment to sustainability and ethical practices extends to organic cotton, high-standard factories in Brazil and partnering with logistics firms that focus on social inclusion. As well as a hugely popular array of fashion trainers, Veja has recently branched out into high-performance running designs so you needn't leave your morals in the changing room.
Stella McCartney
While, admittedly, not known first and foremost as a purveyor of trainers, Stella McCartney has long been a pioneer when it comes to innovations in sustainable style. Having stated from the outset that her collections would never feature leather, McCartney and her team have pioneered a number of alternatives, including, most recently, mycelium – a leather alternative created from the root-like structures of fungi – which McCartney debuted on her Frayme Milo bag. When it comes to trainers, Mccartney favours Econyl (a material made from regenerated nylon), recycled polyester and other renewable materials that are all completely recyclable.
Superga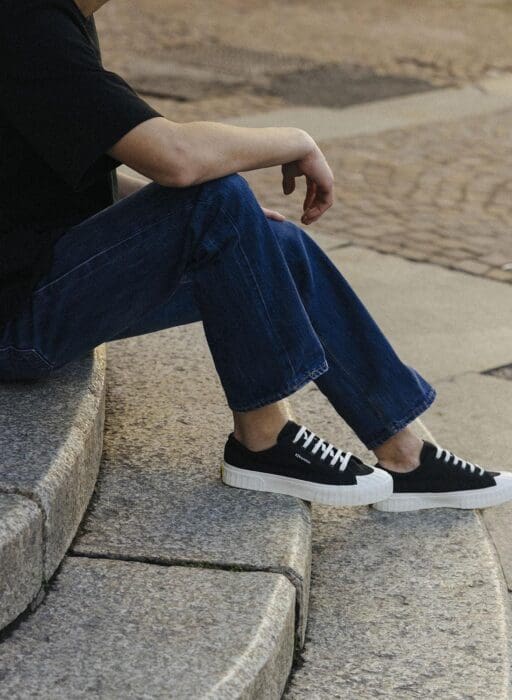 Italian shoe brand Superga is more than 100 years old and this is thanks, in part, to its willingness to embrace modern trends and innovations. Enter the Superga vegan leather trainers. All the brand's famed styles are represented – including the chunky Stripe Platform, classic Club S and supermodel-favourite 2750 tennis shoe – each of which is available in a corn-based vegan leather. You'll never look anywhere else for a pair of timeless white trainers.
8000 Kicks
Co-founded by Bernardo Duque Carreira and his grandmother Otilia in Portugal in 2017, 8000 Kicks may make its trainers out of hemp but dispel any hippyish notions – these shoes are decidedly without the distinctive whiff of patchouli. Instead, 8000 Kicks prides itself on offering the world's first waterproof hemp shoe that is 100 per cent vegan with a fully-transparent production process that is both carbon neutral and provides its makers in China and Portugal with a living wage. There are currently two unisex trainer styles on offer: the low-profile skate-inspired Seeker and the more athletic Explorer V2, as well as boots and espadrilles. We recommend investing in all of them.
Good Guys Don't Wear Leather
The mission statement behind Good Guys Don't Wear Leather doesn't take much guessing: it's right there in the name. Born in Paris in 2011, founder Marion Hanania started her career designing for the likes of Isabel Marant before turning her talents to creating a chic cruelty-free closet, starting with your shoes. The range on offer is vast, with men's and women's collections comprising everything from clogs and boots to sandals and a unique range made in Italy from AppleSkin leather. Trainers, meanwhile, come in four core styles, including a minimalist low top and a running shoe, and are handmade in a Fair Trade factory in Portugal.