Brilliant things to do in London in May 2023
Long spring days return in full force this month – and there are plenty of ways to celebrate
With a bumper number of bank holidays and evening light finally stretching beyond 7pm, May is the month that London really starts gearing up for the heady days of summer. So, how to fill those long balmy hours? From the capital's chicest new restaurants to horizon-expanding masterclasses, and fashionable pop-ups galore, here are the best things to do in London in May 2023.
The collaboration: Hakkasan x Louis XIII
The perfect end to a decadent dinner? A decadent dessert, of course – and even better if it comes paired with an exquisite spirit. Two of the world's most famous names in haute gastronomy – Hakkasan and Louis XIII cognac – have come together to create the Sweet Caviar Dessert Pairing, which will be available exclusively in Hakkasan's nine global restaurants, including London's Mayfair and Hanway Place – this month.
Served in a special presentation box, the dessert has been created by Tao Group Hospitality Global Pastry Chef, Romain Cornu, and is served in a bespoke caviar tin. Inside, you'll find layers of passion fruit cake, passion fruit marmalade with poached pineapple, coconut bavarois and coconut feuilletine, topped with coconut pearls resembling caviar. The dessert is accompanied by mango and passion fruit sorbet, as well as two 30ml pours of Louis XIII cognac, two crystal glasses and two traditional caviar mother-of-pearl spoons. Like we said, decadent.
The Sweet Caviar Dessert Pairing will be available from 9 May 2023 and is priced at £550. Visit hakkasan.com.
The restaurants: The Rosarium, Bao Mary and Carlotta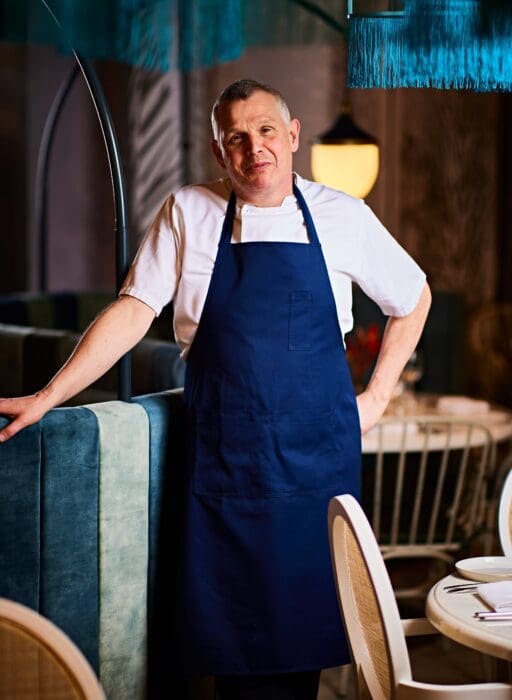 This May, London's gastronomes can delight in several new openings including foodie firsts and expansions of beloved brands too. First up is The Rosarium: an enchanted dining oasis inspired by Alice in Wonderland hidden beneath the bustle of Waterloo with visionary executive chef Harvey Ayliffe at the helm. The theatrical 96-cover restaurant's interiors are inspired by the English gardens of Lewis Carroll's era, where opulence and the surreal blend to create a magical effect, and customers can choose from three spaces – the central glasshouse, the indoor terrace, or private dining experience, The Rosarium secret garden – to wine and dine.
Expect elevated British dishes but with a Wonderland twist; highlights include woodland mushroom soup with truffled straws and scampi scotch egg with asparagus soldiers to start, followed by ale-braised beef mac with Montgomery cheddar, lentil and caramelised shallot pie. Alternatively choose from indulgent sharing platters such as Angus Cote De Boeuf with gunpowder chips and peppercorn sauce, roast Scottish hake with butterbean, chorizo and aioli or Moroccan spiced vegan mixed grill with buckwheat, pomegranate and almonds.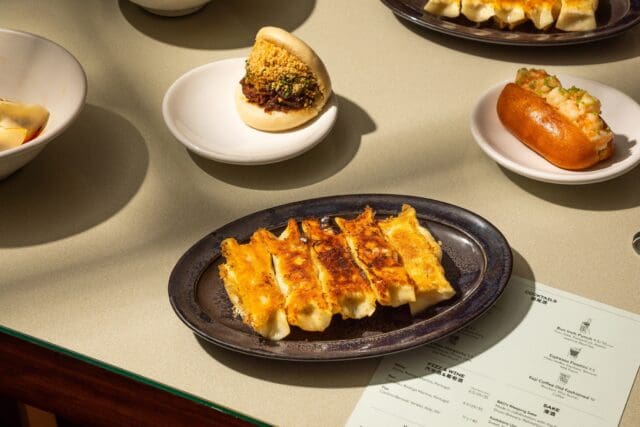 On 8 May, Taiwanese cult favourite Bao is adding to its world, welcoming guests to its new restaurant Bao Mary on James Street in Marylebone – just a stone's throw away from Oxford Street. As each location in the chain has a different inspiration and identity, Bao Mary will be the brand's translation of a Taiwanese dumpling house, serving dishes for diners in a hurry. Begin with speedily delivered cold dishes: think soy-braised lu wei assorted vegetables and street food-style Majiang noodles.
The main event, however, centres around dumplings, including Bao's classic boiled cull yaw dumplings filled with tender mutton sourced from Cornwall, boiled prawn dumplings with scrambled egg and kelp broth, and pan-fried mushroom guo tie dumplings (vegan potstickers with a black garlic dip). Of course, a selection of the popular hot xiao chi small plates will also feature, including Taiwanese fried chicken chop and beef tendon nugget with burnt chilli sauce. Set over two floors, this will also be the first Bao to open its doors at noon and serve throughout the afternoon and evening seven days a week.
Big Mamma restaurants seem to be coming thick and fast in 2023, as the brand opened Kensington's Jacuzzi in March and is now set to launch Carlotta in Marylebone on 12 May. Joining the ever-popular Italian eateries Gloria, Ave Mario and Circolo Popolare, Carlotta is the brand's fifth restaurant and aims to be the most intimate trattoria yet, serving dishes inspired by famiglia-style Neapolitan and Sicilian classics with a retro Italian-American twist.
A brave new menu features delicate rosé veal tartare, tempura shrimp cocktail, penne alla vodka with Cornish crab, lamb arrosticini skewers and a giant 10-tiered choco fudge cake to finish. At the Venetian marble bar, there's an extended whisky list for suave evenings out at this 1980s-style drinking den, which boasts a ruby red terrace, a long skylit dining room with leather furnishings, golden drapes and a soft suede ceiling. Head downstairs to the midnight-blue velvet basement to watch chef Armando in his open kitchen.
The Rosarium opens this month at Unit G8, The Sidings, Waterloo Station, SE1 7BH, thisislabyrinth.com; Bao Mary opens on 8 May, 56 James Street, W1U 1HF, baolondon.com; Carlotta opens on 12 May, 77-78 Marylebone High Street, W1U 5JX, bigmammagroup.com
The bars: 3'6 at Fortnum & Mason and Gothic Bar at St Pancras Renaissance Hotel
The new 3'6 Bar, redesigned by French architect Arthur Mamou-Mani, opened its doors to customers at Fortnum and Mason's on 1 May. Transformed into a bar and exhibition space for some of the world's most exciting artists, the first of which will come from renowned photographer Alan Schaller, the third floor will now host a bookable workspace serving hand-roasted coffee, tea, smoothies by day, and become a laboratory for Fortnum's resident mixologist Mustafa Tumburi by night. The cocktail menu, separated into five sections, will feature classic concoctions and new stirs, as well as Tumburi's Made to Measure concept, which invites guests to create their own custom cocktail in the decadent surroundings of 3D art.
The new Gothic Bar, inside St Pancras Renaissance Hotel in King's Cross, meanwhile, will open on 2 May as part of the upcoming opening of the Midland Grand Dining Room, from restaurateur Harry Handelsman. The destination bar, located in the original striking entrance of the hotel, will feature a cocktail selection created by Jack Porter (also known for menus at Booking Office 1869, Mezzanine at The Stratford, and Library Bar at The Ned), alongside a bar food menu by the Midland Grand Dining Room's chef Patrick Powell.
Named in honour of the building's Gothic Revival style – St Pancras Renaissance Hotel is also celebrating its 150th anniversary in May – Gothic Bar will feature a cocktail list centred around the robust flavours of Eau De Vie: a pure, clear and un-aged brandy, distilled in fruit. The menu will be split into two: signature serves which will encompass eight drinks alongside three classics. We recommend the Eau De Martini and The Menagerie: a mix of Asparagus Eau De Vie and vermouth topped with soda. With an intimate and opulent design by Hugo Toro, this reimagined bar honours its Victorian origins with gilded embellishments, Gothic windows and animal print banquette seating, encouraging drinkers to stay until the early hours…
The 3'6 Bar opens on 1 May at 181 Piccadilly, W1A 1ER, fortnumandmason.com; Gothic Bar opens on 2 May at Euston Road, NW1 2AR, midlandgranddiningroom.com
The masterclass: Royal Cocktails at The Sheraton Grand London Park Lane and Asparagus at Alain Ducasse at The Dorchester
If you're not the type to sit back and watch, masterclasses are the perfect hands-on way to learn an art for yourself – and luckily, there are plenty in London to choose from. Our top picks this month are inspired by the Coronation and asparagus season. The former will be hosted by Lanique Spirit of Rose at the Smith and Whistle Bar at The Sheraton Grand London Park Lane on 10 May. The five-star hotel in Piccadilly has invited expert mixologists to demonstrate how to create three classic cocktails – but with a rosy twist. The class will begin with a welcome King Charles III cocktail – Lanique Spirit of Rose, maraschino, Supasawa, and tonic water – with canapés, before you can mix and muddle your way to creating a delectable rose spritz, rose margarita and rose negroni.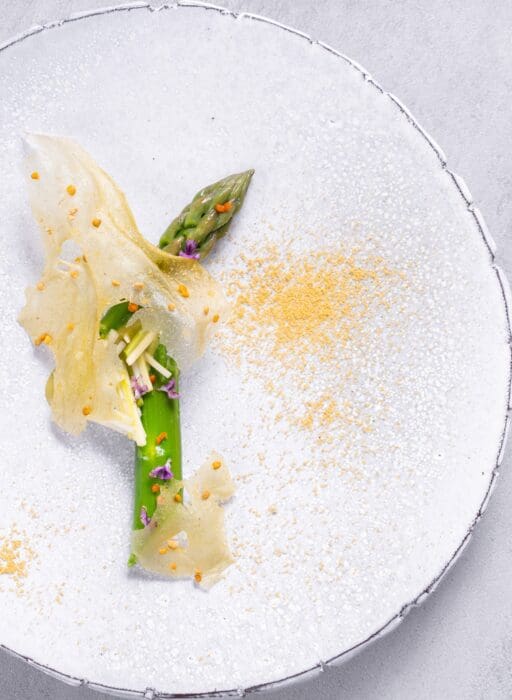 On 24 May head to another Grand Dame, The Dorchester, for an intimate masterclass at the Alain Ducasse restaurant centred around one of spring's most delicious vegetables: asparagus. The intimate masterclass will involve an exclusive cooking experience with three Michelin-starred chef Jean-Philippe Blondet and head chef Alberto Gobbo, with wines paired by sommelier Maxim Lamour. As one of Blondet's favourite seasonal vegetables, the executive chef will talk budding cooks through the creation of an exquisite asparagus risotto and an exclusive dish on the restaurant's lavish tasting menu before unleashing them in the kitchen to make the dishes for themselves. After you've absorbed tips and tricks from the accoladed team of chefs, sample your dish alongside a glass of the Dorchester's best wine – the perfect way to while away a Saturday afternoon, if you ask us.
Lanique's Royal Cocktail Masterclass from 10 May at the Smith and Whistle Bar, Sheraton Grand London Park Lane, W1J 7BX, marriott.com; Asparagus Masterclass at Alain Ducasse from 24 May at The Dorchester, 53 Park Lane, W1K 1QA, dorchestercollection.com
The events: Chelsea in Bloom and A Rick Stein Experience
London's largest free flower festival, Chelsea in Bloom, returns from 22-27 May. Based on the theme 'flowers on film', the world-class floral art show will see the streets of Chelsea transformed with floral creations adorning the frontages of more businesses, shops and restaurants than ever before, taking inspiration from characters and storylines that have graced the big screen. Spot large-scale installations around the neighbourhood, including a life-sized Oscars statue and interactive red carpet on Pavilion Road as well as a cinematic celebration on Sloane Square, both by designers All for Love London. Further installations will be found along the King's Road, on Dovehouse Green and at Royal Avenue, as well as a number at Duke of York Square and along Sloane Street.
Elsewhere, foodies can enjoy a taste of the sea with chef-patron James Knappett of two-Michelin-starred Kitchen Table, who will be celebrating the influence seafood king Rick Stein has had on his cooking career with a limited-edition tasting experience at his Fitzrovia restaurant from 10-13 May. Having first worked under Stein in 1999 at The Seafood Restaurant in Padstow, where he learned the importance of provenance and seasonality to create great food, Knappett's three years there have hugely impacted his cooking ethos ever since.
The exclusive experience, priced at £300 per person, will take diners on a gastronomic journey over 16 courses, paying homage to classic recipes from both The Seafood Restaurant and Rick Stein's most popular cookbooks. Dishes will highlight the season's best British fish and shellfish with flavours from across the world, including oysters Charentais – freshly shucked oysters with hot spicy sausage, a signature dish served at The Seafood Restaurant – and hot and sour squid from The Eastern Odyssey. Seating just 20 guests around his award-winning theatre-style kitchen, the series will comprise a set of intimate evenings which make perfect presents for Stein fans.
Chelsea in Bloom, from 22-27 May, chelseainbloom.co.uk; A Rick Stein Experience at Kitchen Table, from 10-13 May, kitchentablelondon.co.uk
The pop-ups: Daily Dress Edit at Embassy Gardens and Coal Office x Sweaty Betty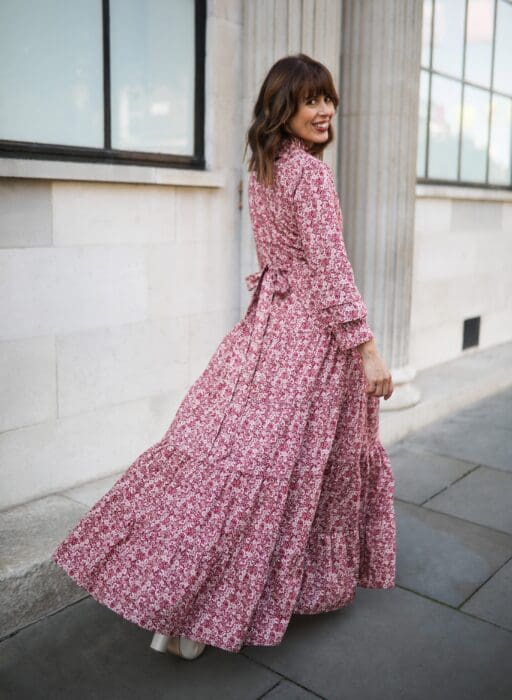 Summer is the season for pop-ups and we've found two that are worth getting excited about. The design-led riverside district Embassy Gardens in Vauxhall will welcome cult fashion brand Daily Dress Edit from 16 May. Running for two weeks, the stylish event will see Daily Dress Edit founder Isabel Spearman curate her largest collection yet, with over 50 small independent British brands showcasing their very best. With slow fashion at its core, the event will encourage dress lovers to discover and shop from new, independent brands such as Well Worn, Faune, Smock London and If Only If, alongside regulars Johanna Sands, Justine Tabak, Coco Conran and Opioneers, who have created exclusive designs available only at the pop-up. Shopping aside, also enjoy 1:1 personal styling, a series of intimate events and 'An Evening with Isabel' talks.
In May, Coal Office and Sweaty Betty will relaunch a collaborative wellness series encouraging us all to learn, move, build confidence, stretch and nourish. Sell-out events in February saw expert nutritionists, healers and fitness coaches come together under the stunning 19th century arches of the Coal Office restaurant for a five-week schedule of events, curated by Sweaty Betty. Starting on 2 May, the second season will welcome back popular workshops from nutritionist Georgie Murphy and choreographer Vivian Gabel, as well as add new experts to the roster, such as Pranic healing therapist Pavitter Benning.
Priced at £20 per person, each participant will be treated to a 60-minute session from a specialist instructor, a Sweaty Betty goody bag and a £20 voucher to spend in-store. Coal Office will provide drinks after the class, plus a complimentary glass of bubbles or soft drink if you decide to sample the restaurant's deletable offering of family-style sharing plates influenced by Middle Eastern, Mediterranean and Jerusalem traditions created by Michelin-starred Israeli chef Assaf Granit and head chef Dan Pelles.
The Daily Dress Edit, from 16-26 May at Oxeye, 14 New Union Square, SW11 7AX, dailydressedit.com; Coal Office x Sweaty Betty, from 2-30 May at 4-10 Bagley Walk, N1C 4DH, coaloffice.com
The art: London Craft Week and Firsts, London's Rare Book Fair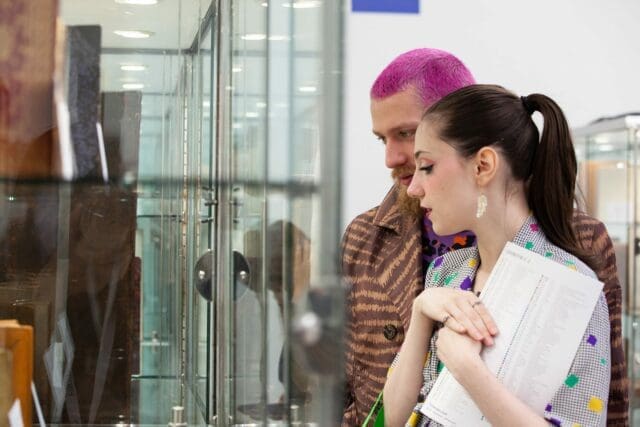 London Craft Week (LCW) returns for its ninth edition with a rich and varied programme of events taking place across the capital from 8-14 May. The festival will feature over 400 curated workshops, immersive experiences and original exhibitions, and showcase works by more than 700 artists, designers and makers from around the world. 2023 programme highlights include curated fine art, collectable design and international exhibitions at Cromwell Place, including the first UK showcase of work by 2022 Loewe Foundation Craft Prize Winner Dahye Jeong.
Don't miss Material Beings: an artist-led exhibition of six contemporary craft artists exploring materials and the physicality of the making process with works ranging from the monumental to miniature. Also enjoy a glimpse into the craft behind the Coronation, with a workshop and demonstration led by The Royal Mint's hand engraver and an insight into the Royal Family's patronage and preferred makers and brands, with behind-the-scenes tours of Britain's Royal Warrant holders including Floris, Lock and Co and John Lobb.
Focusing on literary art, Firsts, London's Rare Book Fair invites all bibliophiles to Chelsea's Saatchi Gallery from 18-21 May. Bringing together over 120 exhibitors from around the world, this year's fair will respond to the theme 'Shakespeare: 400 Years of Influence', celebrating four centuries since the publication of the First Folio and the many books that took influence from this pivotal publication. Discover the bard's wide-reaching impact, from the plot devices of Jane Austen to the poetry of Maya Angelou and from a mobile forest marching to war over the plains of Middle Earth to the tercentenary celebrations of Shakespeare's life held across the Arab world in 1919. Many of these titles will be on view at this year's edition of Firsts, as well as a diverse selection of rare books, maps, manuscripts, and letters for your perusal.
London Craft Week, from 8-14 May, across London, londoncraftweek.com; Firsts, London's Rare Book Fair, from 18-21 May at Saatchi Gallery, Duke of York's HQ, King's Road, SW3 4RY, firstslondon.com