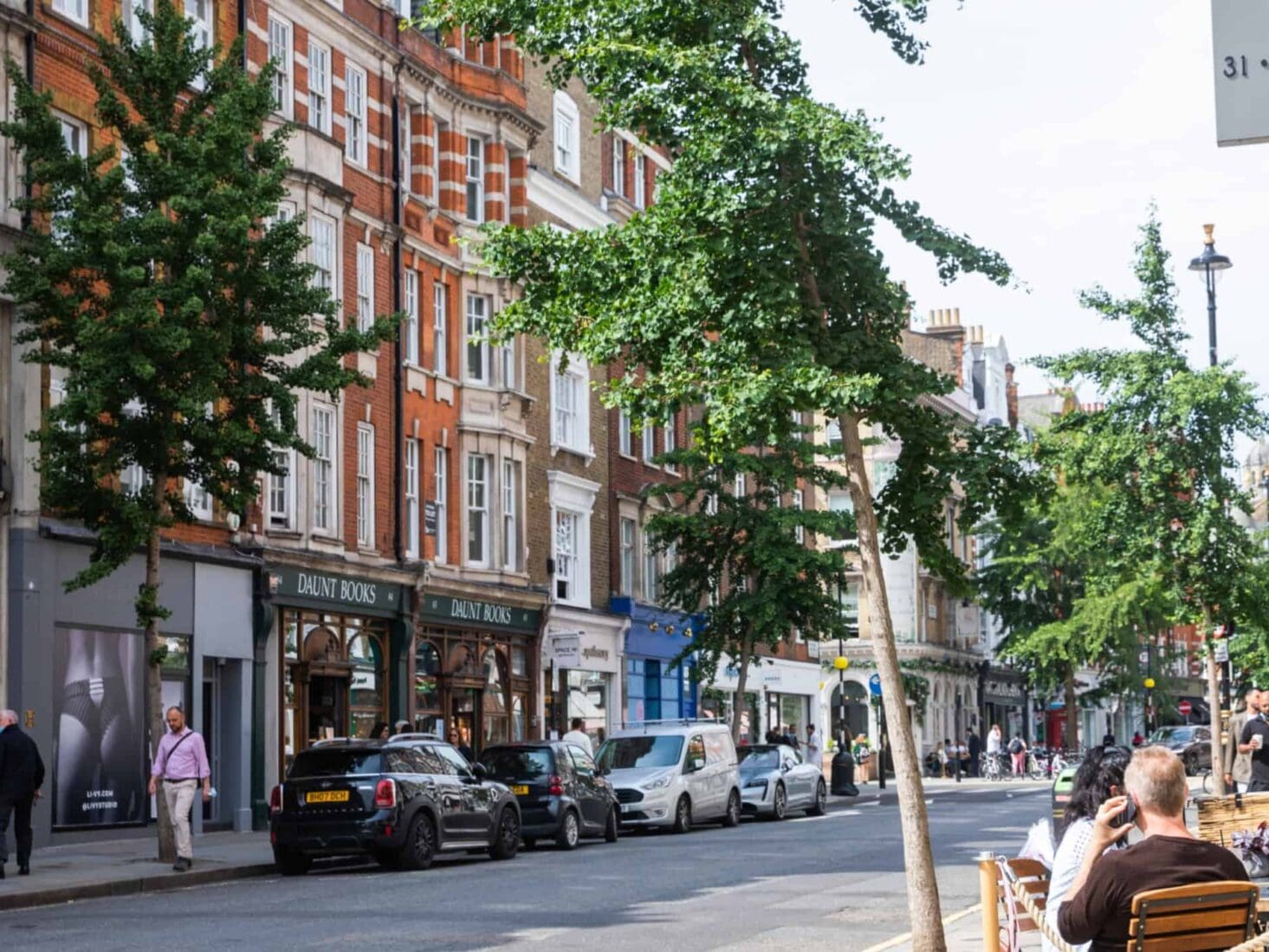 The best independent boutiques in Marylebone
A shopping guide to Marylebone, London's elegant enclave renowned for its independent boutiques and unique wares
Recognisable by its redbrick Georgian architecture, Marylebone is one of London's most desirable postcodes. It resists the frenetic frenzy of nearby Oxford Street, instead offering a cool, calm pocket of curious boutiques and independent retailers and restaurants. This stylish enclave skips to its own beat, also boasting a weekly farmers' market on Sundays, the uber-stylish Monocle Café and a host of enticing restaurants in the delightful Marylebone Village.
Koibird, Marylebone
Founded by Belma Gaudio, Koibird is Marylebone Lane's colourful concept store, which rotates its stock every four months in order to reflect a theme or travel destination. Previous edits have drawn influence from the alps, the beach, California and, currently Korea. The boutique showcases emerging talent, including playfully feminine hair accessories by Lele Sadoughi and Instagram favourite, Sleeper pyjamas. I particularly love its innovative 'Pharmacy-K' curation of Korean skincare and beauty brands, many of which are exclusive to Koibird in the UK including Soohyang candles, JINsoon nail polishes and Beautiqlo cleansers.
10am-7pm (Sunday 12-6pm) 62 Marylebone Lane, Marylebone, London W1U 2PB, koibird.com
Olivia Rubin, Marylebone High Street
Olivia Rubin is known for her rainbow-hued knitwear collections and traffic-stopping sequin dresses. The British designer on the rise has opened her first standalone shop on Marylebone High Street, laden with statement knits, voluminous party pieces and a new homeware collection in a delicious palette of mood-boosting brights.
102 Marylebone High Street, London W1U 4RN, oliviarubinlondon.com
Mejuri
Found in the delightful Marylebone Village, Mejuri is a surprisingly affordable demi fine jeweller that specialises in modern diamond pieces that you can wear every day. Cofounded by Noura Sakkijha, the Toronto-based brand arrived in the UK last year to a fanfare reception, after growing a cult following in Canada and the US. Prices begin from £40 for diminutive ear cuffs and single studs, climbing steadily to around £2000 for bridal-friendly eternity bands. Among favourite designs are single diamond huggie hoops (£175) and signature stacking rings, in varying widths and styles.
96 Marylebone High Street, London W1U 4RN, mejuri.com
Casely Hayford, Chiltern Street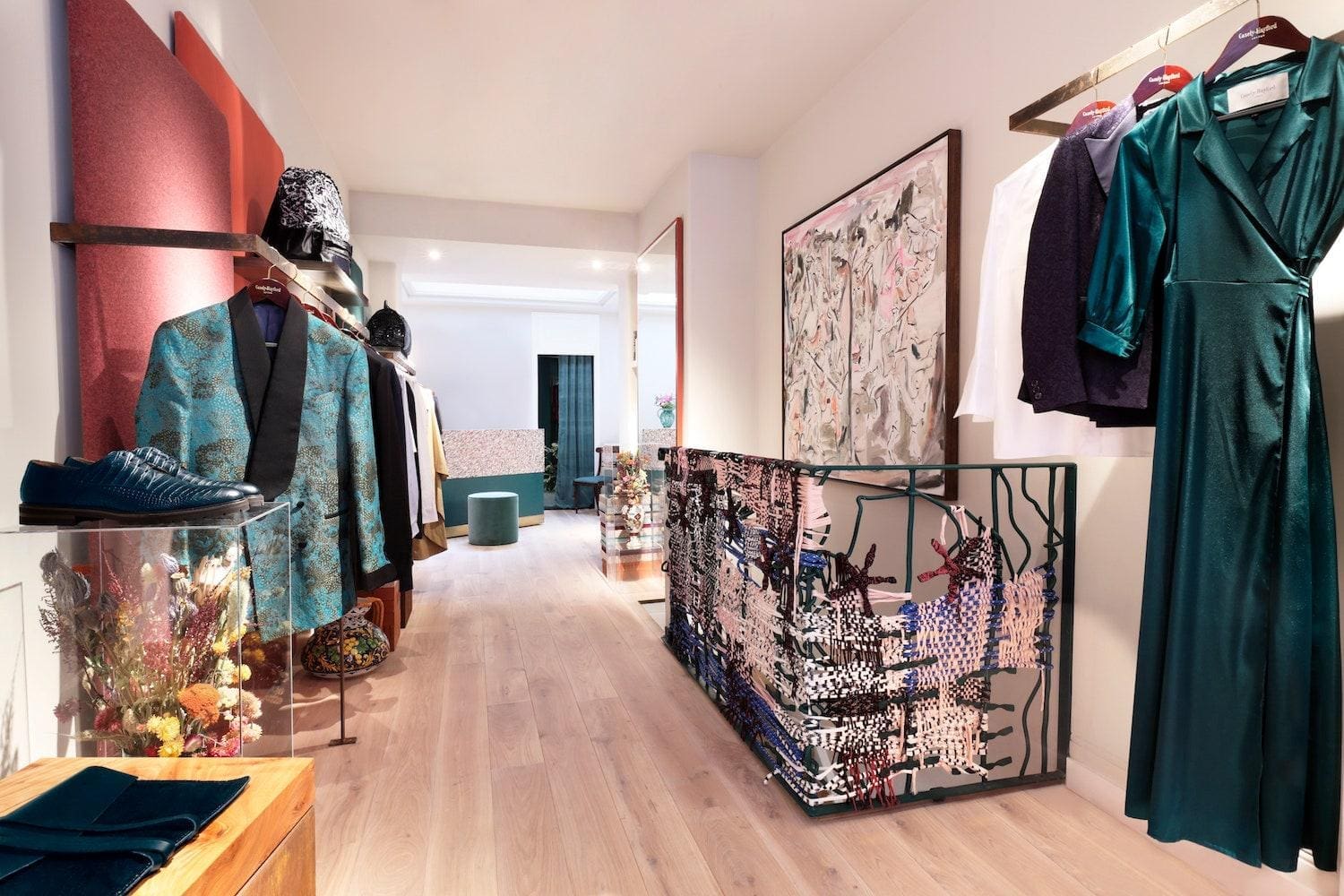 Originally founded by father-and-son duo Charlie and Joe in 2009, Caseley Hayford is credited with pioneering a new genre of menswear in London, splicing tradition Savile Row tailoring with sportswear and subculture references. Womenswear followed in 2017, satisfying a thirst for contemporary, bespoke female tailoring in London. Head to the Caseley Hayford flagship boutique for the perfect collarless shirt, louche outerwear and made-to-measure contemporary suiting, working from a library of 3,000 fabrics and cut with a signature dash of anarchy.
11am-6.30pm (closed Sunday), 3 Chiltern Street, Marylebone, London W1U 7PB, casely-hayford.com
Kastur Jewels, Bulstrode Street
Recognisable by its floral facade, Kastur Jewels was founded by Rajvi Vora. Drawing on her Indian ancestry, designs capture the rich heritage of Rajasthan and employ traditional workmanship. I particularly love the swinging statement earrings, which are handcrafted using pearls, diamonds and semi-precious stones and start from just £70.
14 Bulstrode Street, London W1U 2JG, kasturjewels.com
Daunt Books, Marylebone High Street
Daunt Books on Marylebone High Street has been drawing London's literati since its opening in 1990. This bibliophile's haven is housed in a former Edwardian bookshop, completed in 1912 and thought to be the first custom-built bookshop in the world. The arched window and skylight flood the shop with natural light, while books are arranged on long oak galleries. Daunt Books specialises in fiction and non-fiction books spanning travel, art, design, food and children's reading, and you can also pick up a now-famous Daunt Books canvas tote bag.
9am-7.30pm (Sunday 11am-6pm), 84 Marylebone High Street, Marylebone, London W1U 4QW, dauntbooks.co.uk
Sophie Hulme, Chiltern Street
British designer Sophie Hulme designs refreshingly fuss-free leather handbags in a rainbow of colours. The Chiltern Street flagship houses Hulme's complete repertoire of logo-free clutches, bucket bags and boxy totes, finished with sleek, polished hardware, as well as offering an in-store personalisation service.
Monday-Wednesday 10am-6pm; Thursday-Friday 11am-7pm; Saturday 11am-6pm; Sunday 12-5pm; 38 Chiltern St, Marylebone, London W1U 7QL, sophiehulme.com
Cire Trudon, Chiltern Street
Founded in 1643, Cire Trudon is the oldest candle maker in the world. Chiltern Street boasts the only European bricks-and-mortar Cire Trudon shop outside of France, imbued with old-worldly Parisian charm. Handpick tapered candlesticks in a spectrum of hues and browse an enticing array of beautifully packaged home fragrance and perfumes including my personal favourite – the stately 'bust' candles, which reimagine notable French dignitaries and royals in scented wax.
10am-6pm (Sunday 12-5pm), 36 Chiltern St, Marylebone, London W1U 7QJ, trudon.co.uk
Rococo Chocolates
Despite what its moniker might suggest, Rococo Chocolates is a brilliantly British chocolatier, known for its handmade truffles, nougat and all kinds of artisan confectionery, beautifully wrapped in decorative packaging. The company was originally founded by South London resident Chantal Coady and so-called after her love of the Rococo period. Coady may no longer be with the company, but it continues to excel in baroque bars of flavoured chocolate, including cardamon, ginger and Moroccan mint, to name just a few. Recognisable by its bright fuscia facade, the Marylebone boutique is brimming with tantalising treats, whether you are looking for a pocket-sized sugar rush, or a decadent, fully-packed hamper.
3 Moxon St, London W1U 4EP, rococochocolates.com
Kabiri
More akin to a gallery space than a shop, Kabiri has been championing London's up-and-coming jewellery talent for more than 15 years. Pieces are selected by the shop's founder Nathalie Kabiri for their unique aesthetic, whether it's Anelle's deliciously striking earrings, which fashion bunches of juicy fruit from intricate glass beads, or Atelier Paulin's sinuous Capital Letter rings, handcrafted in Paris. The shop also stocks Loquet London and Kenneth Jay Lane.
94 Marylebone Lane, London W1U 2PZ, kabiri.co.uk
VV Rouleaux, Marylebone Lane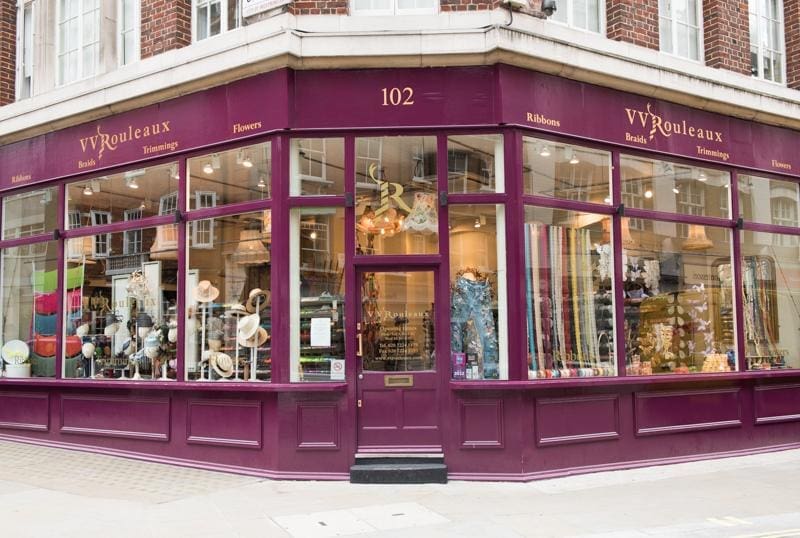 Fall under the spell of VV Rouleaux, an inspiring haberdashery haven with ribbon reels and frippery as far as the eye can see. Alongside luxe trimmings, the shop also sells lace, linen, artificial flowers and seasonal decorations.
9.30am-6pm (Sundays 12-4pm), 102 Marylebone Lane, Marylebone, London W1U 2QD, vvrouleaux.com
Luca Faloni, Marylebone High Street
Italian-born Londoner Luca Faloni founded his eponymous label in 2013 upon noticing a gap in the market for understated, durable cashmere and linen in London. The brand's Marylebone High Street home showcases a sumptuous array of silk-cashmere jumpers and polo shirts; brushed cotton shirts and vegetable-tanned leather accessories, which strike the balance of contemporary and timeless. Our favourite Faloni piece is the clean-lined cashmere hoodie, which easily transitions from airport to office.
10am-7pm (Sunday 11am-6pm) 108 Marylebone High Street, Marylebone, London W1U 4RU, lucafaloni.com
Wyse
Marielle Wyse's eponymous brand specialises in "happy clothes". Mood-boosting cashmere is its calling card, from rainbow-striped jumpers and lurex knits to slim-fit silhouettes, speckled with sequins and stars. Style these with high-waisted flared cords, leather bomber jackets and classic Breton stripes for an effortlessly modern wardrobe.
95 Marylebone High Street, London W1U 4RJ, wyselondon.co.uk
Seraphine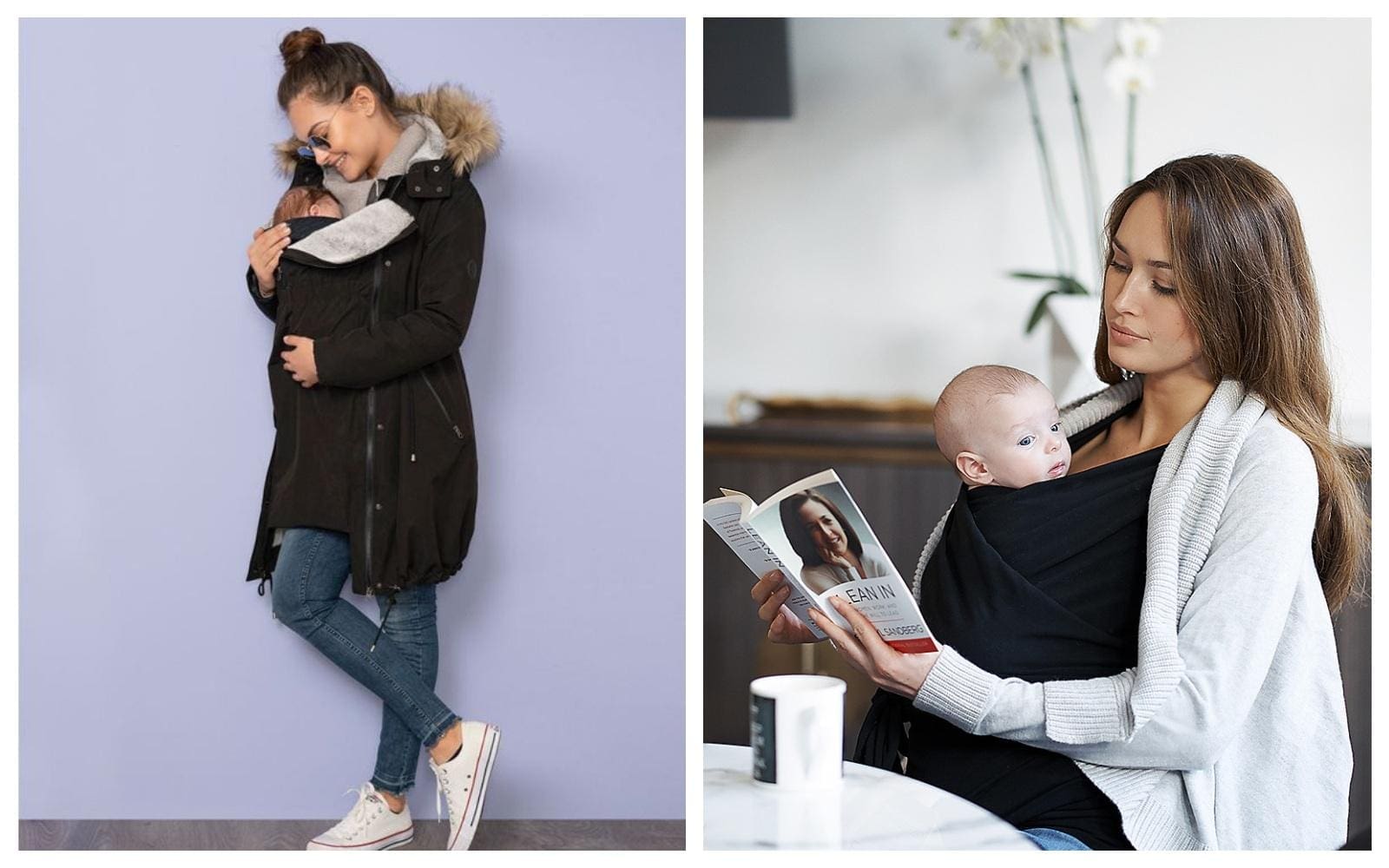 Seraphine is the maternity brand of choice for discerning clients, including the Duchess of Cambridge. Thoughtfully designed clothing includes soft cotton wrap tops for skin-to-skin contact and parka jackets that hug perfectly around your little one while wearing a sling or baby carrier. Alongside classic pieces like breton stripe tops and denim dungarees, there are rails of event-ready dresses in bright jewel tones.
45 Marylebone High Street, London W1U 5HG, seraphine.com