Miss to Mrs: How to plan a chic hen do for the modern bride
Give the bride what she wants: a sophisticated, elegant hen. We talk to an expert on how to plan such a decadent event
Hen dos are big business. Nowadays, the pre-wedding ritual is almost as significant as the nuptials themselves, with the average 'hen' spending more than £600 to celebrate the bride transforming from a Miss to Mrs. It may sound steep, but hens – often mothers, sisters, aunties, cousins and friends – are more than happy to splash the cash for a weekend partying with their beloved bride-to-be.
The modern hen do that we know and love today first came about in the 1960s but the concept originated in the US in the late 18th century – and it had nothing to do with weddings. For upper class women, hen parties were the main social event of the week and saw groups meet to play a game of cards and drink tea. The craze soon travelled to Britain and the term was translated to an 'all-female get-together'. Which, if we dumb it down, is essentially what a hen is today.
However, the reputation of the hen do in recent decades has been tainted with a stereotypical, pink and tacky brush with pearls on. Phallic straws, strippers and drunken nights for cackles of women have set the bar for hens relatively low. But thankfully a recent move towards plush pre-wedding parties – which were once reserved for the deep pockets of the A-list – has seen the modern bride yearn for a more regal rendezvous without skimping on the fun, with plenty of champagne and celebration to boot.
"I think there was a lot of negative connotation, in the UK especially, around hen parties but we've really been part of the movement changing this for the modern bride," says Georgie Le Roux, founder of London-based luxury bridal company, Gigi & Olive. "There is such a great offering available now for those getting married to celebrate in style."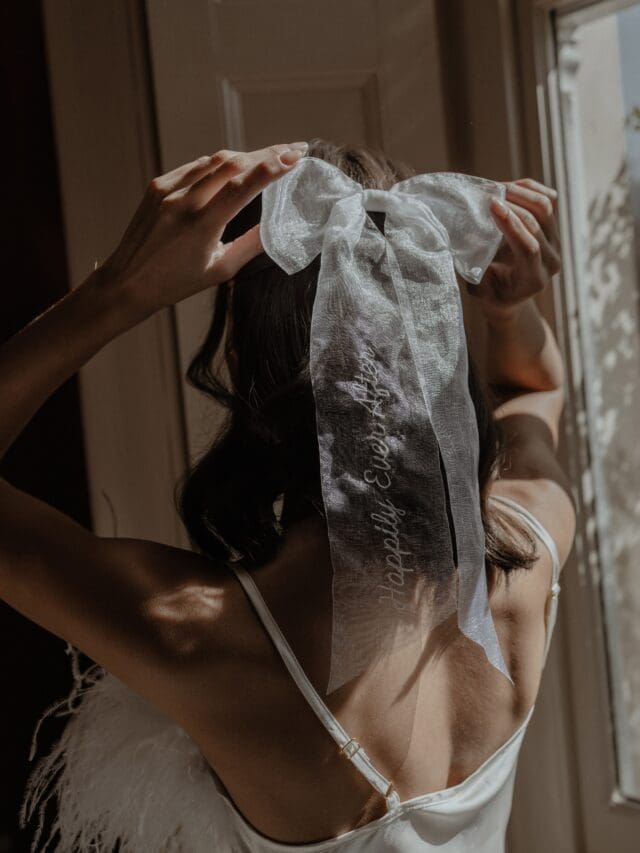 Born in 2019, Gigi & Olive answered the call for sophisticated hen parties and bridal gifting. Having experienced first-hand the struggle of finding stylish products for her sister and sister-in-law's hens, Le Roux decided to found her own business to make the process easier for others. "I felt frustrated at the hen and bridal retail experience available at the time and I spent so much time sourcing DIY gifts, personalised presents and party merchandise. I thought there should be a destination website for this, so I created Gigi & Olive."
Le Roux – who had a hand in helping reality TV and podcast stars Jamie Laing and Sophie Habboo plan their respective hen and stag dos (Gigi & Olive's cowboy hats went viral on social media thanks to Habboo's Parisian pre-wedding soirée) – is constantly at the forefront of creating new bachelorette and bridal collections and keeps a close eye on all the latest bridal trends (the current offering is focused on all things Barbie, naturally). "I spend a huge amount of time collating inspiration and working on new products; the bride wants new and original products all of the time.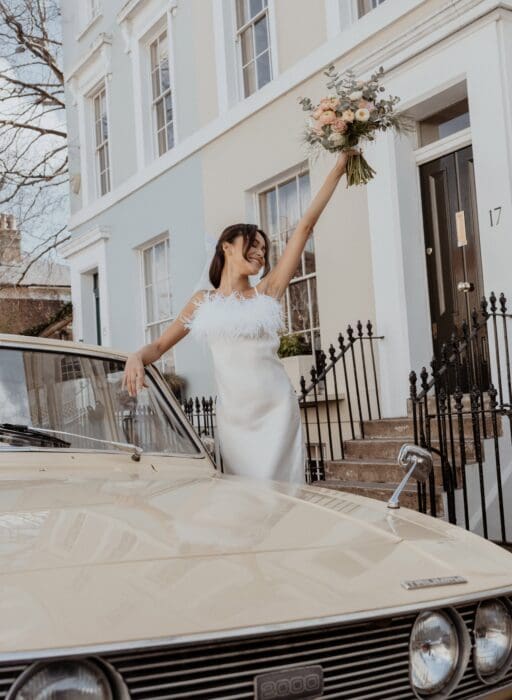 "All our own products, such as the veils, bows, garters, and handkerchiefs, are handmade in our London studio, as well as all the embroidery, so we can adapt to exactly what customers love. Being flexible and quick has been a real asset."
So, where do you start with planning such a classy hen? Le Roux reveals her dos and don'ts for both brides and bridesmaids, ranging from picking a theme to planning activities.
Tips for brides wanting a stylish hen do
Le Roux suggests it's best to start with picking the location of the hen. "Choosing the right destination for your vibe – whether you're doing a city day out, a summer staycation or a weekend – will make or break the mood from the beginning." Having hosted her own hen in Barcelona last summer, she entrusted her closest friends with planning the weekend away. "They did a fantastic job with the itinerary and villa. I organised all the gifting and fun extra touches. Barcelona is also a fantastic destination as you have both beach and city, plus great, affordable food and drinks."
Another tip is to plan a theme in advance to ensure the decorations, outfits and activities are just how you want them. Plus, it will give your bridesmaids or maid of honour a steer in the right direction. "Add tapered candles [to dining room tables], give hens some bride advice cards so the bride has a memento and lay out a photo album alongside a Polaroid [camera] for the weekend. You can also print food menus or order miniatures of the bride's favourite tipple, tying a beautiful ribbon round the top and adding everyone's names to the bottle. But also try not to price people out – there's nothing stylish about all your friends feeling resentful about the price."
Above all, a hen is about the bride having fun with her nearest and dearest – and there are a few ways to make it extra special. "Lean into the celebration and have fun. There are so many chic and gorgeous outfits to choose from, but definitely wear white and then choose a mini veil or embroidered bow to finish the outfit."
Tips for bridesmaids and maid-of-honours planning a stylish hen do
"Before planning, speak with the bride and find out what she's thinking," explains Le Roux. "Does she want a big soirée, something abroad or a pampering weekend retreat? Keep some things as a surprise but it's great to clarify her hopes and dreams, especially if you're the one who is going to try and deliver them." Also note how involved the bride wants to be as she may want to create surprises of her own and organise something special for her hens.
Planning such events can easily come with a hefty price tag, so don't get carried away with spending. "Value for money is very important. Everyone has a different budget and opinion on what a weekend should cost and how much to spend on the bride. Be upfront with the group about how much you estimate it will cost and make sure everyone is comfortable. Having everyone in a good mood and excited is key for a fantastic hen."
With that in mind, don't fall into the trap of planning endless activities. Often, relaxing and celebrating with her nearest and dearest is exactly what the bride-to-be desires. "My favourite hen weekends have revolved around eating, drinking and enjoying being wherever you choose. But remember to put in a few key surprises for the bride, such as a local wine tasting, day trip to a luxury spa or take her to a dive bar for karaoke if she's a fan: choose something you know she will love."
Finally, keep all the hens in the loop to ensure everyone is aware of the plan and to avoid too much downtime. "Send out an itinerary before the weekend; you can do this digitally or have it printed for people when they arrive. This will help everyone be super excited for the events ahead."
Visit gigiandolive.com
Read more: The complete guide to buying a pre-loved wedding dress