How is City Living Affecting Your Health?
The secrets to surviving city living
By 2030, it is predicted that 60% of all people will live in an urban area, and no wonder – city living is great. Diversity, choice and adventures abound, with no two days the same. However, with many urban areas struggling to offer growing populations a healthy environment, how is city living affecting our wellbeing?
New research from Bupa Global, the international health insurer, has found that more than half (56%) of urbanites believe that living in a city has a positive impact on their health. Reasons for this include wider access to healthy food and increased walking due to less car use.
On the flipside however, many cited pollution, increased stress and a lack of green space among factors that could lead to poor health and mental wellbeing. Dr. Soren Carstens, Clinical Director at Bupa Global said: "With more of us than ever before living in city centres, it's really encouraging to see that urban living doesn't necessarily mean a poor quality of life. Many of the drawbacks outlined in the research are surmountable through greater awareness, education and action on the part of the individual. Add to these an active lifestyle and a good night's sleep, and you'll be fighting fit regardless of the unique stresses of urban living."
To help you navigate the concrete jungle, we bring you five tips for maintaining your health and wellbeing whilst living in an urban environment.
Stay safe in air pollution
Large cities are hit by the worst air pollution in the UK. Fight the fog by checking your local weather forecast and air quality index on a daily basis and modify your activities accordingly. Choose times of the day when the air pollution is lighter, i.e. first thing in the morning, and seek out green spaces. Most importantly, listen to your body. If you feel symptomatic, such as if you're tired or are having trouble breathing, stay indoors and rest.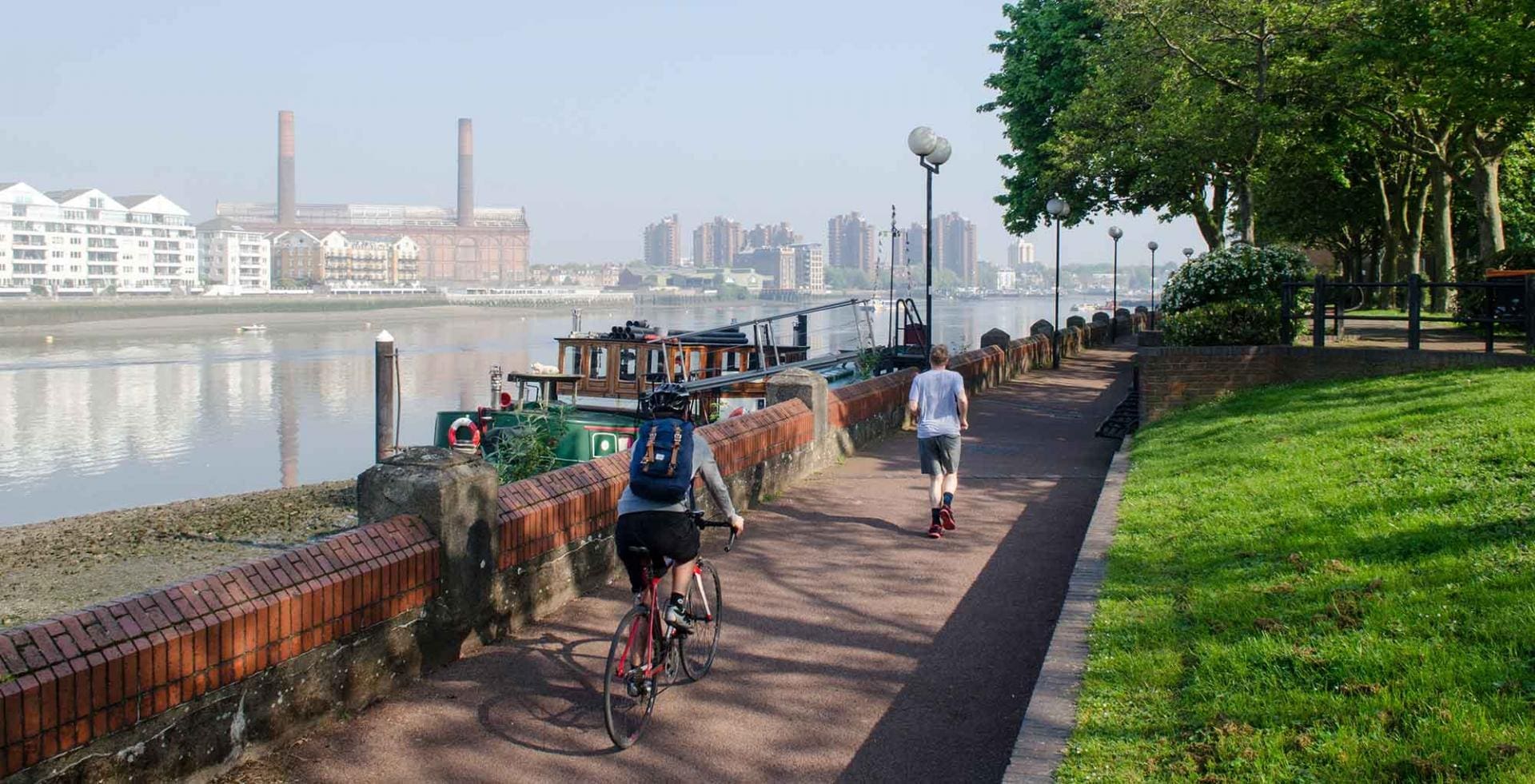 Go for a walk
Exploring your city by foot is a great way to stay fit and de-stress. A study published in The Lancet medical journal suggests that city dwellers have lower rates of obesity than people who live in the suburbs. As cities become more compact, they become more walkable. In denser residential areas, they are better-designed meaning that urbanites are less dependent on cars and use public transport more. The study's authors also argue that the density of a city, its shops, public transport links and closeness to places of work, help residents to be more active. The verdict? Swap taxis for trainers, and pound that pavement.
Stand tall on public transport
When it comes to catching a cold on the bus or train, it really is a numbers game. As revealed in Science Daily in 2017, disease-causing bacteria can spread up to four metres and remain airborne for up to 45 minutes following coughs and sneezes. Short of living in a bubble, what can you do? Standing on public transport may be unpleasant but if you must, then research shows there are far fewer germs on ceiling poles than on vertical ones. Avoid touching your face and load up on hand sanitiser (a commuter's best friend).
Socialise
As John Donne (and later Hugh Grant) so eloquently put it, 'no man is an island', and humans need social engagement to thrive. When you are surrounded by a sea of people in a city, it is often easy to feel alone. Loneliness can affect your everyday life, from your eating habits and sleep patterns to a decline in your brain function. Some research even shows that a lack of social engagement is as damaging to our health as obesity or smoking 15 cigarettes a day.
Technology has made it a lot easier to stay in touch with loved ones, but remember to also unplug. Too much scrolling can lead to anxiety and a decline in your mental health. Ensure that you stay active and enjoy plenty of fresh air and sunlight. Throw yourself into new social groups, be it a book club, sports team, choir or charity.
Turn out the lights
Living in a major city means that orange skies in the evening are inescapable, but is light at night damaging your health? A study of 113,000 women in 2014 by Oxford University and the Institute of Cancer Research suggested that it could cause obesity in humans. Replacing flimsy blinds with blackout curtains, and reducing late-night screen time will help shut out the light and lead to a more restful sleep.
For more information about Bupa Global's range of health plans, call 0330 134 6111 or visit bupaglobal.com