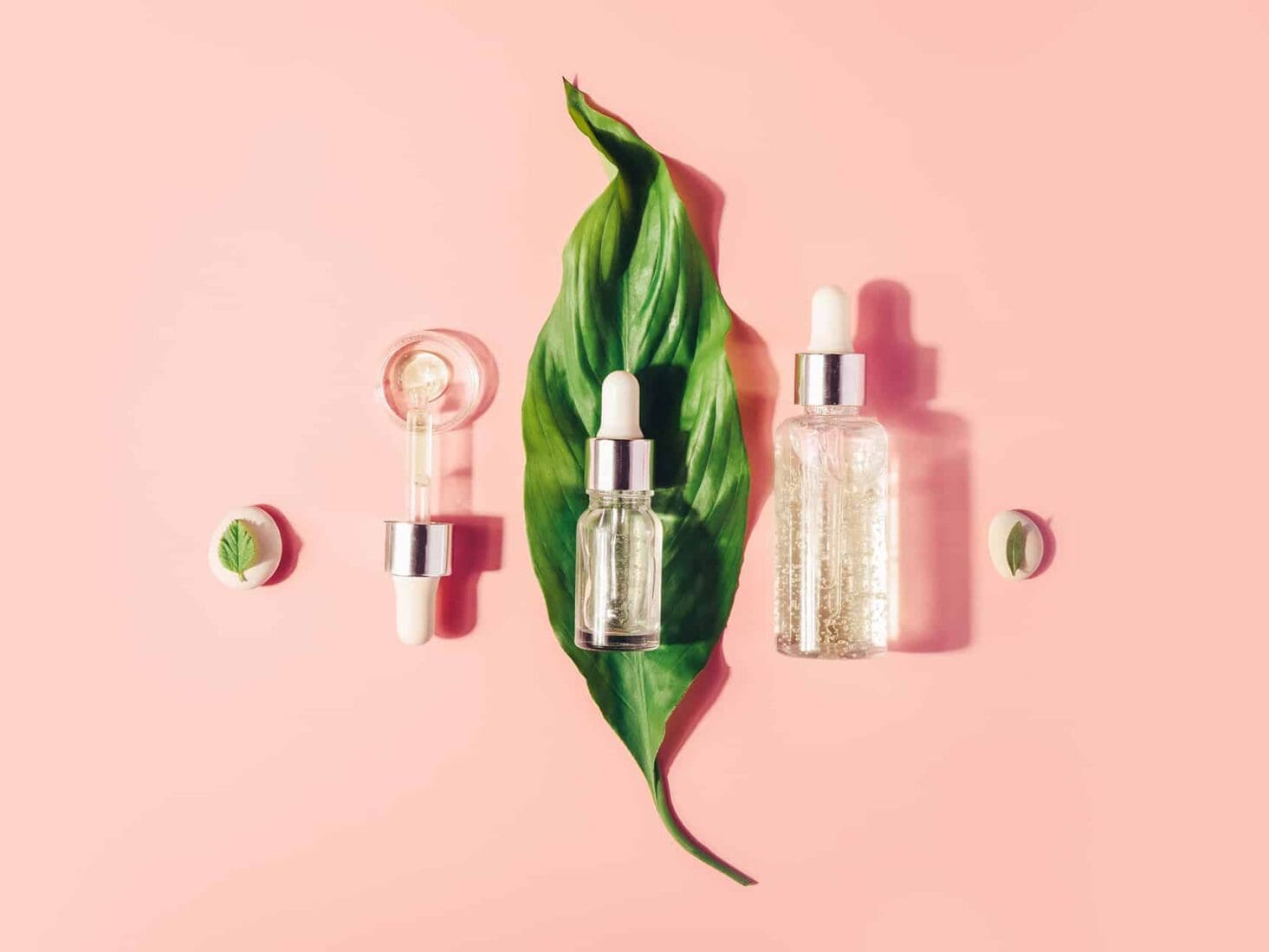 The complete guide to retinol
What is retinol and is it good for my skin? The skincare experts explain everything you need to know
All products are chosen independently by our editors. Luxury London may earn commission on items purchased.
Walk into any beauty emporium or luxury spa and you'll find shelves arranged with neat rows of beautifully designed, enticingly named skincare products. These often feature words ranging from the obvious – moisturiser, oil, cleanser – to the vague – 'reparative', 'super', 'intense' – and the factual. In this latter camp are ingredients like squalene, hyaluronic acid and retinol.
What exactly is retinol, you might be wondering, if you've come across this article. Retinol is, simply, a form of vitamin A. At face value (excuse the pun), that is it. Retinol products arrived on the skincare market in the early 1970s; expert dermatologists had discovered retinol was great for acne, but they soon realised it had a range of benefits for many skin types. For a long time, its 'anti-ageing' properties had top billing. That phrase is, we hope, on the way out but who would say no to healthy skin, lines and wrinkles that deepen more slowly and a face that looks no older than you actually are?
Eve Fuller, skincare buyer at Harrods, considers retinol "a power ingredient" when used in the right way: "I love that with one product you can target numerous concerns and give yourself an endless glow!" Read on for everything you need to know about retinol, and the best retinol products to stock your bathroom with now.
What is retinol? How is it different from retinoids and retinoic acid?
Retinoids head up the vitamin A family, while retinols are intentionally weaker forms of retinoid. It is, in fact, retinoic acid that has an effect on skin health, so when a product lists retinol as an ingredient, it is signalling that this has to be converted into retinoic acid by your skin at a cellular level. Cult Beauty explains it like this: the more conversions it takes for the ingredient to reach the retinoic acid form, the weaker it is. It takes longer to see results with a (weaker) retinol than with a (stronger) retinoic acid but retinoic acids are usually by prescription only, often used for conditions like psoriasis.
How retinol works and what it does
"Retinol works by speeding up cell turnover, which slows down with age," explains Space NK's Head of Education, Niamh Butler. "It can also increase collagen production and regulate sebum production." Two more definitions required here: collagen is the main structural protein found in the body's various connective tissues and it's most abundant in mammals, making up 25-35 per cent of the whole-body protein content, which is why our skin is happy to have more of it. Sebum is an oily secretion of the sebaceous glands, which are found everywhere in your skin except the palms of your hands and soles of your feet. While naturally occurring, an excess of sebum can clog pores and lead to breakouts.
Other benefits of retinol include fading hyperpigmentation, tightening pores, evening out skin texture and helping skin stay hydrated. In fact, so multitudinous are its effects that some experts recommend using retinol not just on your face, but also your neck, chest and the back of your hands as well. Facial therapist and skincare expert Nataliya Robinson explains that for those whose skin is congested with acne and/or oily, then retinoids are a brilliant choice for more complete exfoliation. "The same applies for skin with pigmentation (sun spots/liver spots) - the retinoids will help to exfoliate the skin deeper and at the same time work brilliantly as a powerful antioxidant," Robinson explains. "They can prevent ageing and promote a healthier complexion."
"Retinol is the ultimate ingredient for getting-it-all done skincare," adds aesthetic doctor Dr. Salomé Metreveli from the Sky Clinic. "It can thicken the dermis over time, which makes skin healthier and more youthful-looking, increase cell turnover, stimulate collagen and elastin production, but most importantly address a whole host of skin concerns from acne, dullness and skin texture."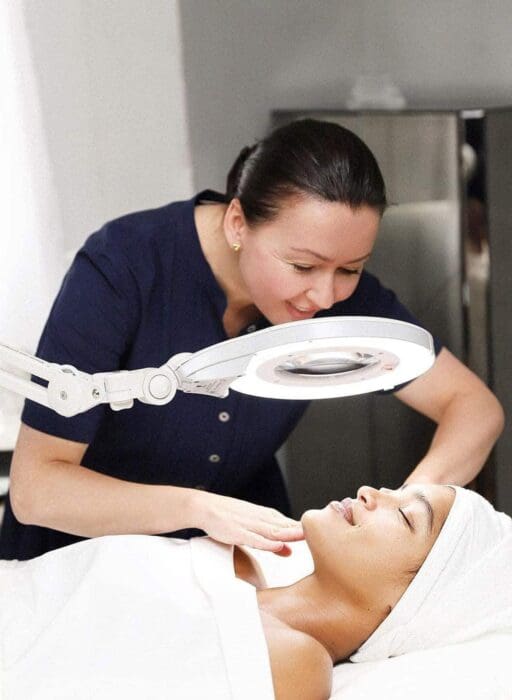 What kind of retinol product is best?
Retinol works for almost all skin types but whether you add it to your skincare regime should be decided by your specific needs. Do you want to (a) reduce the appearance of fine lines, (b) improve skin tone and texture, (c) fade blemish scars and hyperpigmentation, (d) prevent/clear break-outs or (e) all of the above? Then retinol is for you. At Space NK, they recommend those using retinol for the first time should "start low and go slow!" says Butler. "We suggest starting with a product containing less retinol and introducing it gradually. It is essential that the skin is given time to acclimatise to this active ingredient. Start with just three times a week at night, for a week, followed by every second night for a week, followed by nightly. Should the skin start to feel dry, pull back on usage."
Anyone new to retinol, as well as those with dry, fine or sensitive skin and younger customers who wish to address texture and tone issues from breakouts, should begin with a starter level product – Sunday Riley's Luna Sleeping Retinoid Night Oil or Drunk Elephant's A-Gloei Maretinol Oil are great options. If the focus is related to ageing, and the skin is resilient (i.e. not dry, fine or sensitive), go straight to intermediate level with a product like the Dr Dennis Gross's Advanced Retinol + Ferulic Texture Renewal Serum or Kate Somerville's +Retinol Vita C Power Serum Firming + Brightening Treatment.
Those who have been using retinol for a while and wish to move to a more intense formula, should 'dilute' an advanced retinol at first, suggests Butler, to avoid dryness or sensitivity. It is also advisable to use a barrier product, such as a light moisturiser, on any dry or sensitive areas first. Good options for advanced retinols include Drunk Elephant's A-Passioni Retinol Cream and Paula's Choice 1% Retinol Treatment.
When shouldn't you use retinol
If skin is acclimatised as suggested above, and the correct level is used and/or the correct usage is followed, there is a retinol for everyone. However, a small percentage of people with ultrasensitive skin may never be able to tolerate it, so start slow. Experts are divided but many do recommend you avoid using retinol products when pregnant or breastfeeding; always consult your GP if unsure.
It's also important to note that retinol increases sun sensitivity, which is why most retinol products are positioned as overnight treatments, a period when the skin is on a mission to repair itself. The best times of year to use retinol are autumn and winter, says Nataliya Robinson. "The sun is low, there's less light and days are short. By using retinoids overnight during these times your skin interaction with the UV rays lights will be low therefore your skin will not react and become photosensitive. Avoid using retinoids in the morning so your skin will be less photosensitive."
What about facials that include retinol?
The professional retinoids are stronger, says Nataliya Robinson, and these stronger formulations mean you need only one or two sessions per month as an alternative to using retinoids at home. "However, I had a client who told me about bumps on her outer arms that had been bothering her for a while; they were 'fixed' by using the Victoria's Secret body cream with retinol." So it's all about figuring out what works best for you and your skin.
Popular retinols to try now
If you're unsure which brand might suit you best, it's unsurprising: there are 25 brands making retinol products stocked on Net-a-Porter alone right now. We recommend starting with skincare expert Teresa Tarmey, who created her products after suffering from adult acne, which is proof enough for us. Alternatively, if you're looking for something more advanced, we suggest Sunday Riley's A+ High-Dose Retinoid Serum.
Read more: The best body lotions and moisturisers for parched skin