The A-Z of skincare and beauty: Standout brands to know now
Learn your cosmetics and skincare alphabet. From beauty behemoths to cult buys, these are the leading brands and high-performing products for your complexion, body and hair – to make getting ready as easy as A, B, C.
All products are chosen independently by our editors. Luxury London may earn commission on items purchased.
A is for… Augustinus Bader
Augustinus Bader, the leading stem cell and biomedical scientist turned celebrity obsession, is famed for his science-backed face creams, which support the body's natural renewal process. The brand's two hero products – The Cream and The Rich Cream – contain a combination of more than 40 different ingredients, including medical-grade vitamins, amino acids and compounds that react to your skin, regardless of age. Bader's ever-growing stable of pioneering products now also includes eye serum, body lotions, hand cream and haircare.
B is for… Bamford
In 2003, Carole Bamford, the wife of Lord Bamford, opened a modest organic cafe near her home in the Cotswolds. Today, the booming Bamford brand boasts six outposts worldwide, supported by a lifestyle and organic body care line with sustainability and mindfulness at its core. Nourishing bath oils, cleansing balms and candles are naturally scented and instill immediate calm, housed in elegant green glass bottles.
C is for… Chanel
The Parisian maison's luxurious skincare, make-up and fragrance collections bring together a winning trifecta of beautiful packaging, alluring scents and, most importantly, effective products – whether it's a sleek palette of much-loved Les Beiges iridescent powder, a classic Rogue Coco lipstick or the iconic Chanel No.5 fragrance, which celebrates its 100th anniversary this year.
D is for… Dr Sebagh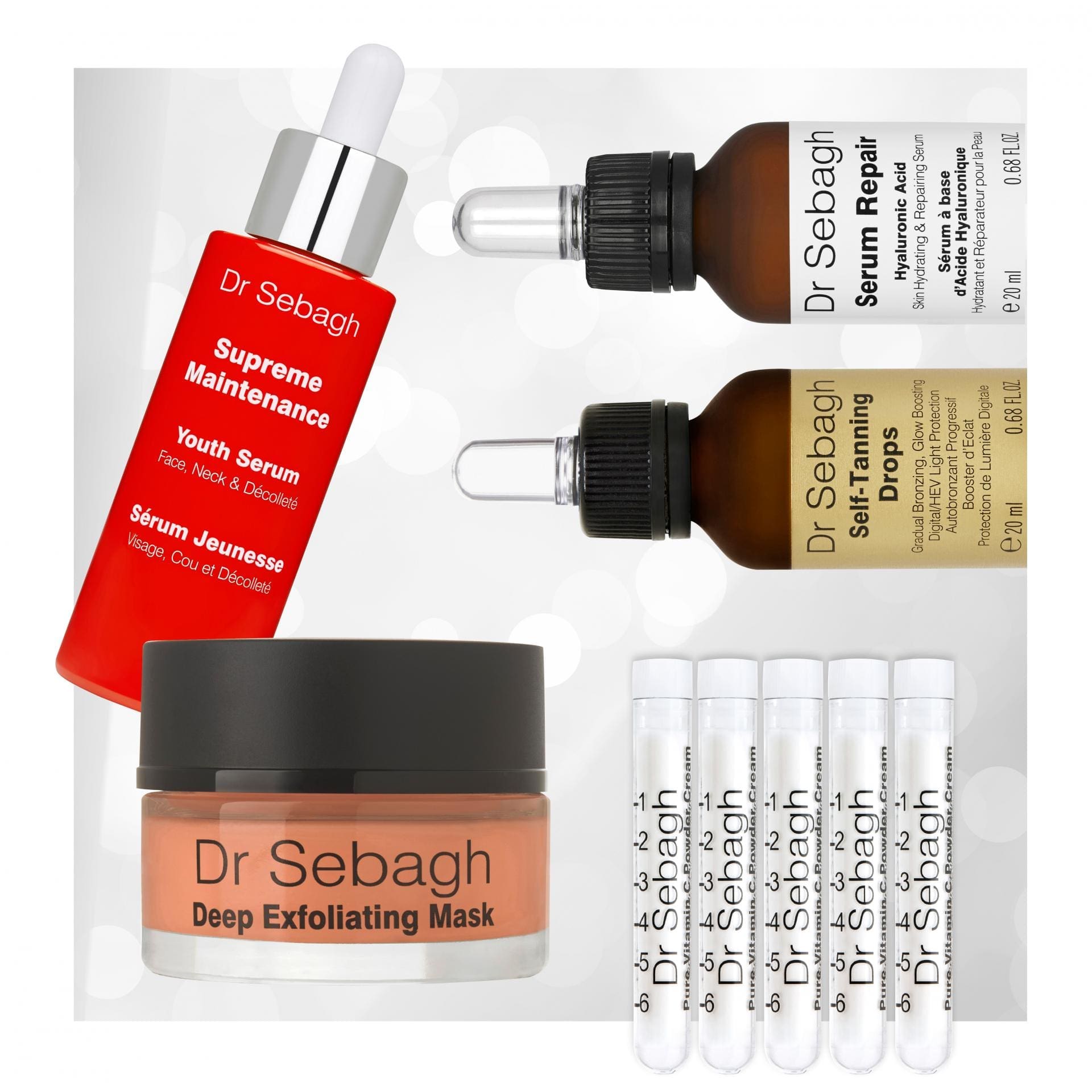 Dr Sebagh devotees travel from far and wide to visit the Parisian doctor's Wimpole Street clinic. The product line is equally sought-after, from the award-winning Deep Exfoliating Mask, which clears pores and smooths skin like no other, to the travel-friendly, skin-plumping Vitamin C Powder Cream, which is made using the purest and highest concentration of vitamin C available. During the colder months, the brand's hardworking tanning drops and shimmering body oil offer an instant glow up, while also nourishing, soothing and protecting your skin.
E is for… Emepelle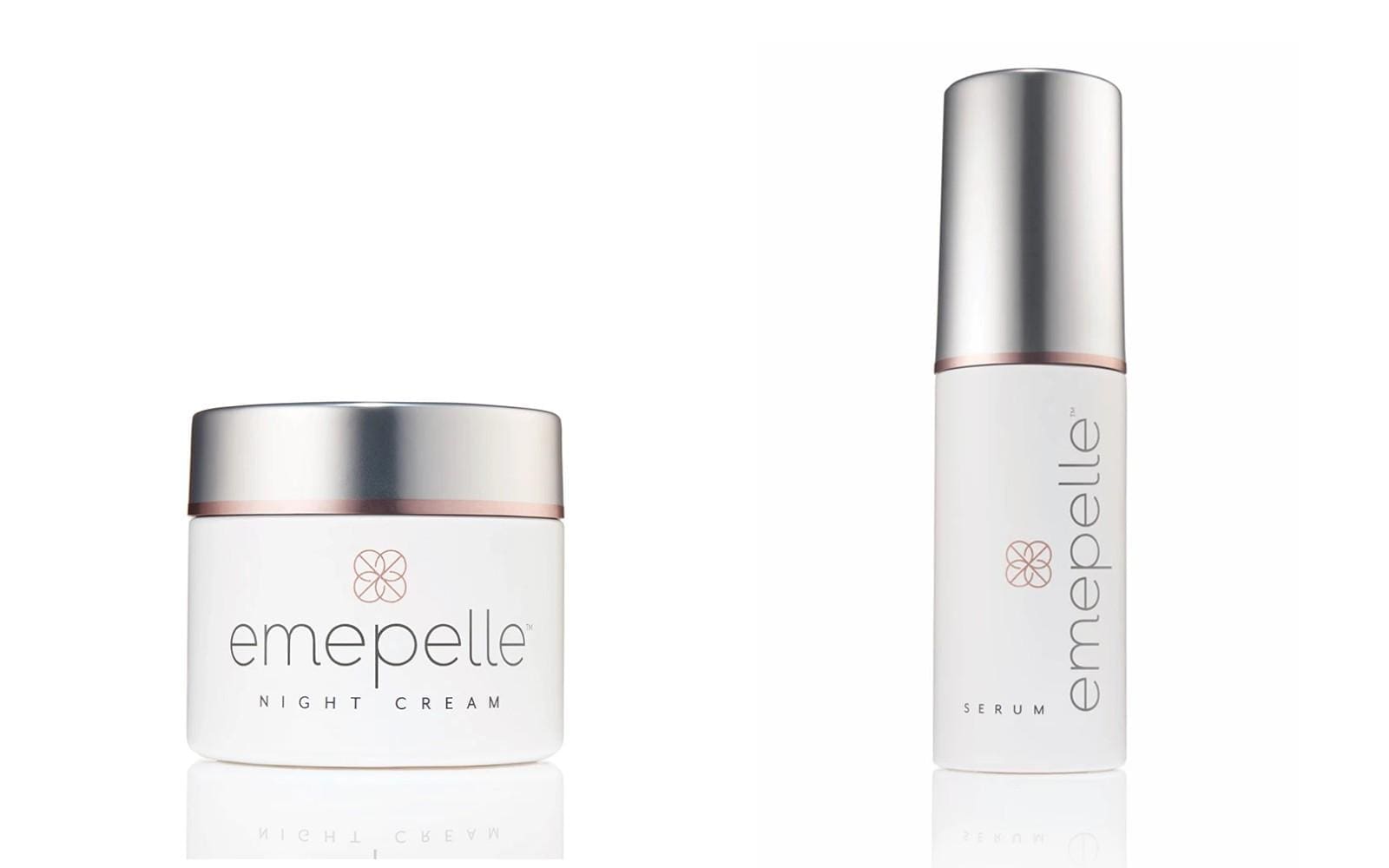 Emepelle offers a lesser-known but supremely effective anti-ageing cream, specifically for menopausal women. It boasts just two products: a day serum and a night cream, both of which are powered by patented MEP Technology that targets the root cause of what ages menopausal skin. I gifted this to my mother to rapturous applause, who said it surpassed any other product of a similar price point.
F is for… Frédéric Malle
Master French perfumer Frédéric Malle comes from a long line of olfactive virtuosos – his grandfather Serge Heftler-Louiche founded Parfums Christian Dior, and his mother later became the company's art director. He launched Editions de Parfums Frédéric Malle in 2000, collaborating with the industry's most celebrated perfumers and artists. Iconic and longstanding favourites include the oriental rose-loaded Portrait of a Lady and the tres chic, recently resurrected Cafe Society room spray.
G is for… Glow Recipe
Glow Recipe founders Sarah Lee and Christine Chang have more than 20 years of experience in the beauty industry and are credited with creating a global marketplace for Korean beauty products. Cult buys include the Watermelon Glow Sleeping Mask and the Avocado Recovery Serum, made using all kinds of juicy fruits. Playful, curvaceous packaging is also catnip for social media, in uplifting candy tones.
H is for… Hourglass
Hourglass devotees swear by this Californian cosmetic brand's high-performing, luxurious products, including the travel-friendly Foundation Stick and illuminating Ambient Lighting powder palettes, which create a glowing, camera-ready complexion.
I is for… ilāpothecary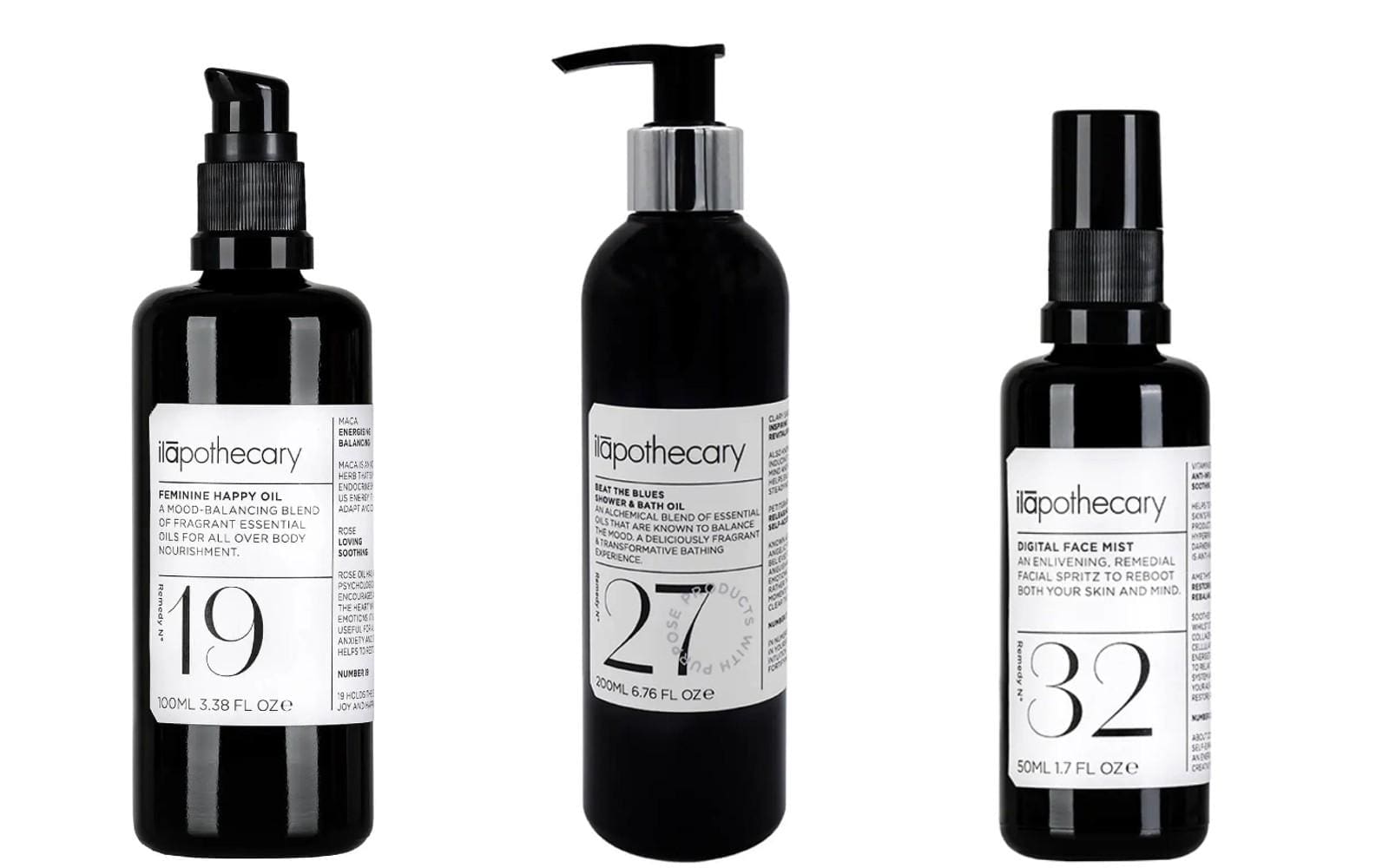 Ilāpothecary is the sister brand to ilā Spa, founded by nurse and aromatherapist Denise Leicester. Soothing balms, scrubs, serums and creams are made in small batches in the Cotswolds and have uplifting names like Beat the Blues, Feminine Happy Oil and the bestselling Digital Detox Mist, which is ideal for those who are partial to a little too much screentime. Award-winning, holistic products generously blend aromatherapy oils, vitamins and British-grown plants with remedial properties. Ilāpothecary also boasts a cossetting spa and flagship boutique on Kensington Church Street.
J is for… John Bell & Croyden
A visit to John Bell & Croyden can be dangerous. Billed as the most luxurious chemist in London – if not the world – pop in for toothpaste and leave laden with pharmaceuticals, supplements, haircare and beauty products from world-renowned brands including Zelens, Skinceuticals, Leonor Greyl and 111SKIN, as well as all kinds of high-tech gadgets. This venerable and unrivalled stalwart has retained a Royal Warrant since 1909 and has been stocking Her Majesty the Queen's bathroom cabinet for more than 60 years.
K is for… KNC Beauty
Uplifting in every sense of the word, KNC Beauty's rejuvenating, retinol-infused eye masks are playfully shaped like shooting stars. Far from a gimmicky product, each glittery strip oozes with plumping collagen, soothing aloe vera and hydrating hyaluronic acid to diminish dark circles and leave your under eyes looking bright, soft and youthful. The founder of KNC Beauty, Kristen Noel Crawley, also launched the KNC School of Beauty in 2019 to help fellow black female entrepreneurs navigate the industry.
L is for… Lisa Franklin
Revered facialist Lisa Franklin boasts a swish clinic on Brompton Road in Knightsbridge, where you can book all manner of plumping, peeling and firming treatments. Her signature Repair, Recover, Renew facial does exactly what its name suggests, blending traditional steaming and extraction methods with microdermabrasion and a Rose Quartz lymphatic massage for an instant lift. Franklin's natural product line is equally impressive, including a refining exfoliator, which gently scrubs the skin and the addictive Lip Fix serum, which creates naturally fuller, buttery soft lips.
M is for… Memo Paris
Memo Paris is a collection of luxurious scents inspired by founders Clara and John Molloy's adventures across the world: the dunes of Oman; sun-drenched Sicily; a midnight wander through the gardens of the Alhambra in Granada. Evocative perfumes are beautifully packaged in glass bottles wrapped with illustrated labels, in alluring shades of mahogany and gold.
N is for… Natura Bissé
The ultra-luxurious Natura Bissé Diamond Extreme Collection for mature skin includes a buttery-rich face cream, referred to by many as a fountain of youth in a jar. The high-powered, high-priced line's Glyco Extreme Peel is perhaps the closest thing to a chemical peel that you can buy on the shelf, dissolving impurities and reducing pores for a tight, bright complexion. At a lower price point, the brand's C+C Vitamin Soufflé Mask (£40) is as soft, delicious and indulgent as it sounds.
O is for… Oribe
The late Oribe Canales was a Cuban-born American hair stylist-to-the-stars, synonymous with the '90s supermodel era. His glamorous styling products deliver on texture and va-va-voom volume, while the Gold Lust Dry Shampoo is the best on the market. Each product is scented with his signature French perfume, which blends bergamot, white butterfly jasmine and sandalwood for a fragrance that lingers with every swish.
P is for… Pillow Talk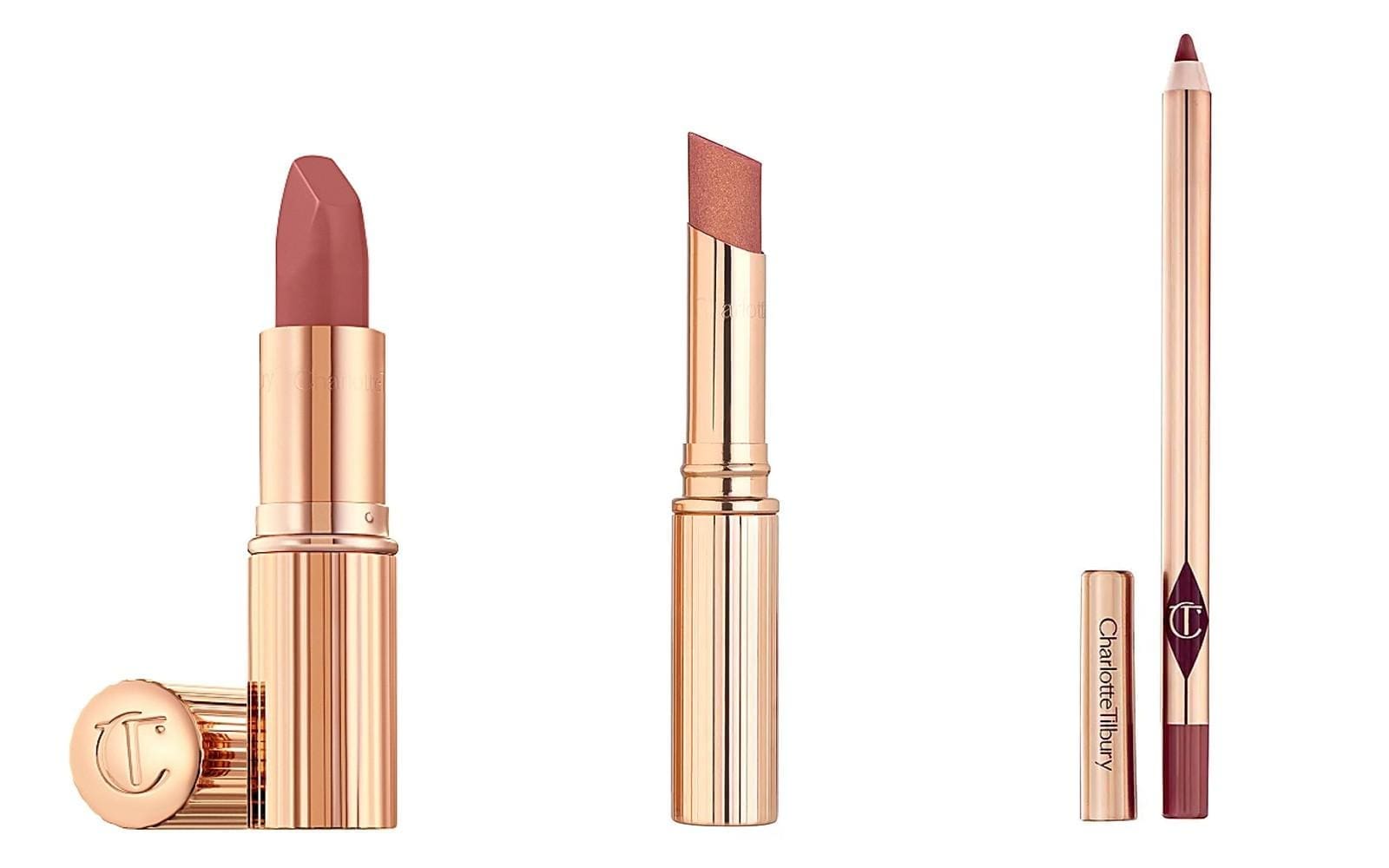 One Pillow Talk product by Charlotte Tilbury is sold every 12 seconds, and for good reason. In a universally perfect shade of nudey-pink, the much-feted Matte Revolution lipstick has 3D pigments that enhance the natural hue of your lips to make them appear fuller and wider. For a gentle shimmer, try the glamorous Pillow Talk Diamonds lipstick and finish with the complementing Lip Cheat lip liner for a perfectly plump pout.
Q is for… QMS Medicosmetics
QMS Medicosmetics is a relatively under-the-radar skincare brand that has been garnering attention in Hollywood among make-up artists and A-listers. The line was developed by Erich Schulte, a German surgeon specialising in trauma and cosmetic surgery. Scentless, science-backed creams are packed full of collagen to protect, plump and renew dull or ageing skin, as well as improve its regeneration capability. Hero products include the potent Power Firm Mask, the Cellular Marine cream and the energising Epigen Pollution Detox Cleansing Gel.
R is for… Rahua
For hair like spun gold, reach for Rahua. The eco-conscious haircare line is created in sustainable partnership with the Quechua-Shuar tribe deep in the Amazon, and takes its name from its magic ingredient – the rare ungurahua nut. A few golden drops of Rahua's Elixir, enriched with oodles of omega-9, will instantly smooth coarse hair, strengthening and softening from root to tip. Priced at £160, it is certainly not cheap, but it is the ultimate replenisher for frazzled locks and lasts for years on end.
S is for… Sisley
When it comes to luxurious, highly effective products, you can depend on Sisley. The family-run, French skincare brand was founded in 1976 and was one of the first to use botanical essences in cosmetology. The new Phyto-Teint Nude foundation is a hardworking make-up/skincare hybrid with a smooth, satin finish, while the Black Rose Skin Infusion face cream is an absolute classic. Fragrances are light, feminine and lingering, with beautifully sculptural toppers.
T is for… Tan-Luxe
Tan-Luxe is a revolutionary tanning brand that forgoes sticky, staining lotions in favour of moisturising butters and quick-drying, streak-free oils. The renowned self-tan drops can be added to your daily moisturiser for a natural glow, while the hardworking, all-in-one SPF30 Super Glow serum is enriched with hyaluronic acid antioxidant-rich oils for soft, beautifully bronzed skin.
U is for…UMA Oils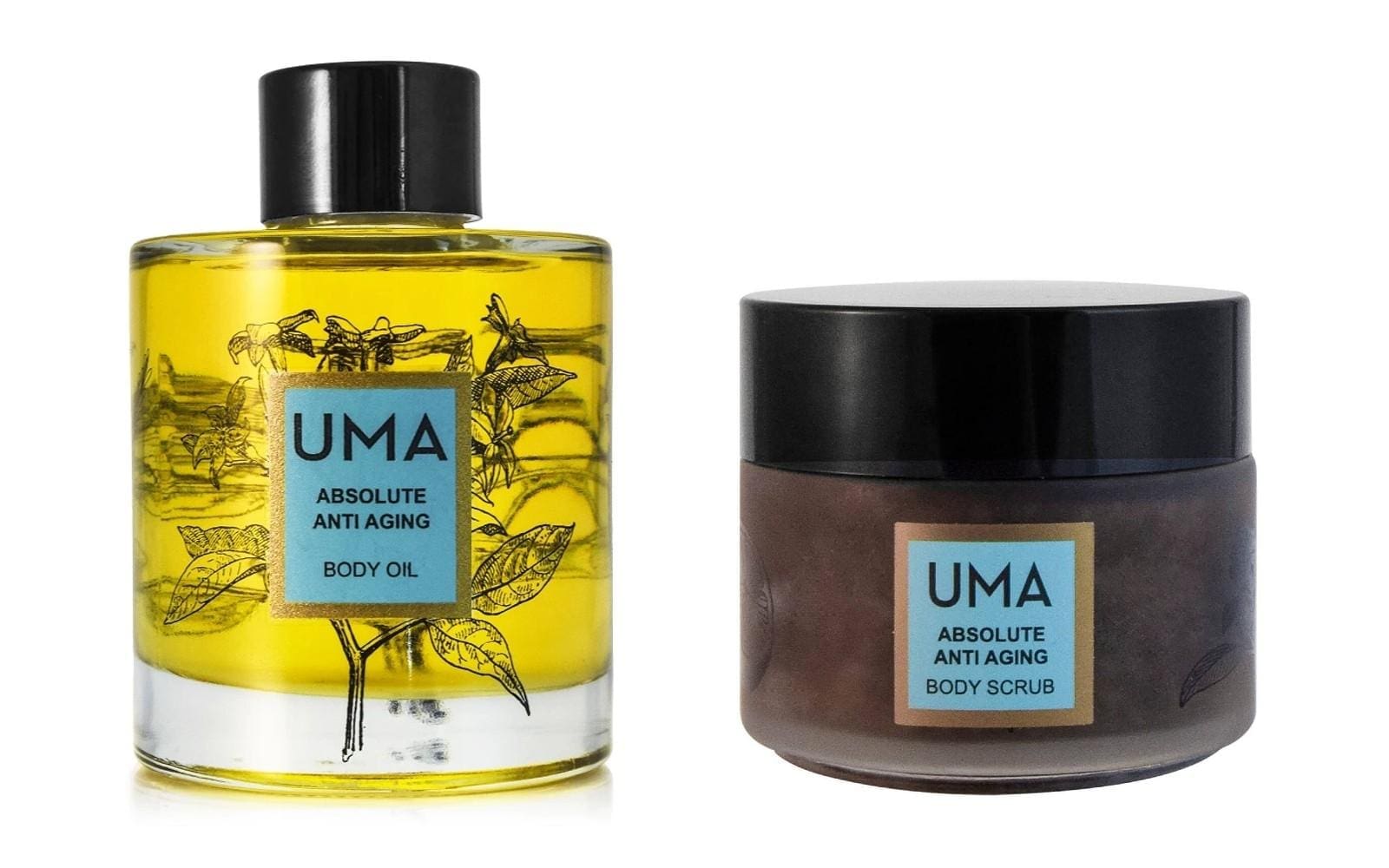 UMA's aromatherapeutic, natural oils are all grown, distilled and bottled in small batches at the brand's family estate in India. The Absolute Anti-Aging Body Oil is a revitalising blend of rose, sandalwood, grapefruit and neroli to condition the body from top-to-toe. Far from unctuous, it readily absorbs into the skin, while its sweet aroma does wonders for the mind as well.
V is for… Valeur Absolue
Valeur Absolue's elixirs are infused with semi-precious stones and healing crystals to bolster their mood-enhancing qualities. Confiance is a confidence-boosting blend of amber, bourbon, vanilla pod and creamy peach confit, while fiery carnelian stones stimulate courage and vitality. Harmonie beautifully blends white musk, orange neroli and bergamot, dusted with soothing semi-precious amethysts.
W is for… Weleda Skin Food Cream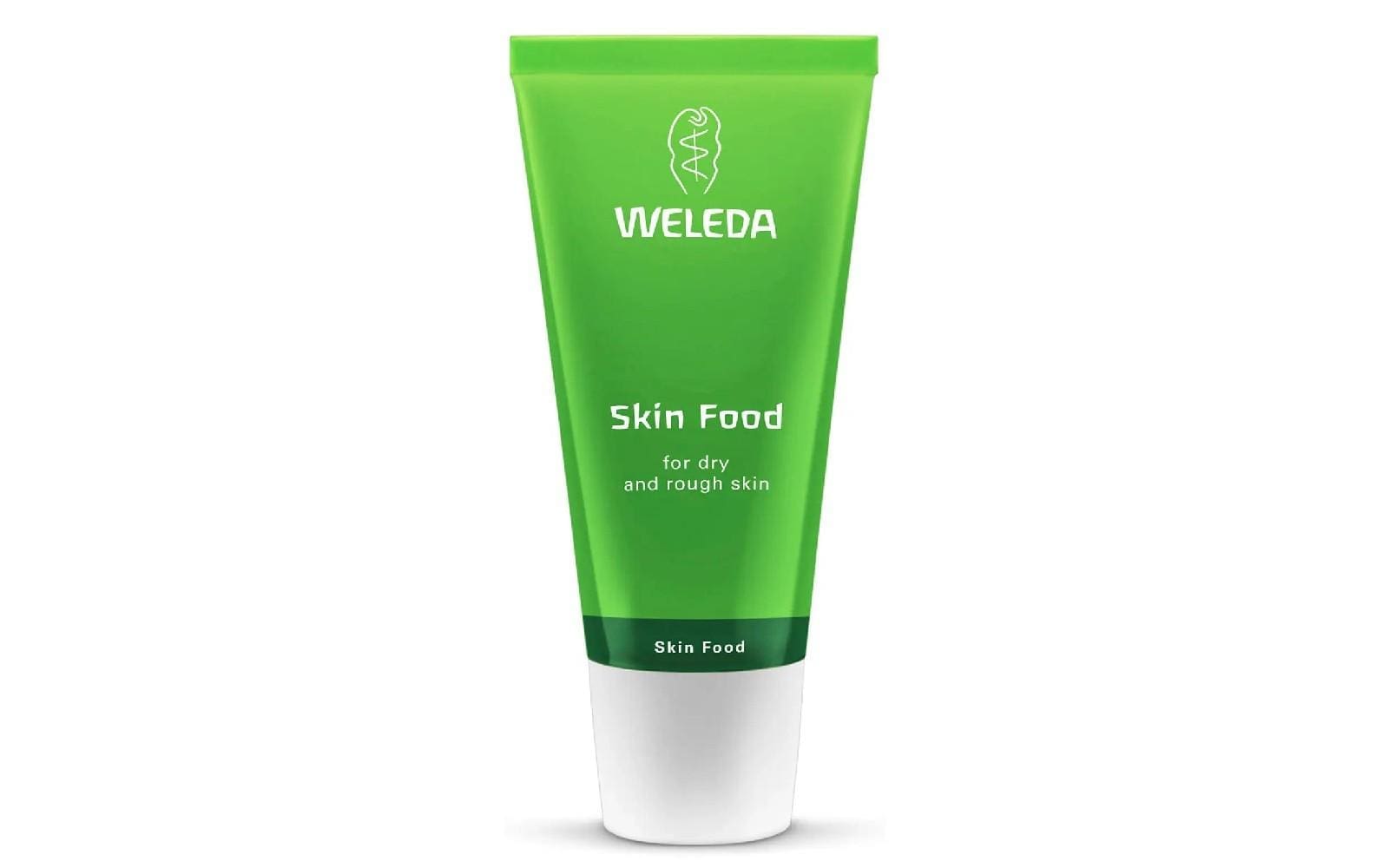 A perennial favourite of beauty editors and make-up artists, this low-price, cult product has been on the go for almost 100 years. A deliciously scented blend of sunflower seed oil, chamomile, calendula and rosemary offers thirst-quenching hydration for face, hands and body. Use this reliable, uncomplicated cream as a base beneath make-up, to protect against harsh weather or as a salve for rough skin. It is an absolute all-in-one classic for your bedside table or travel bag, and its natural formula is also great for kids.
X is for… Xerjoff
Founded by Sergio Momo, Italian haute perfume house Xerjoff is unabashedly opulent, producing bold, heady scents from the finest ingredients. The Oud Stars collection of sweet and smoky fragrances reflects the Middle East's unmatched perfume traditions, in bottles that glow like molten lava.
Y is for… YSL Beauty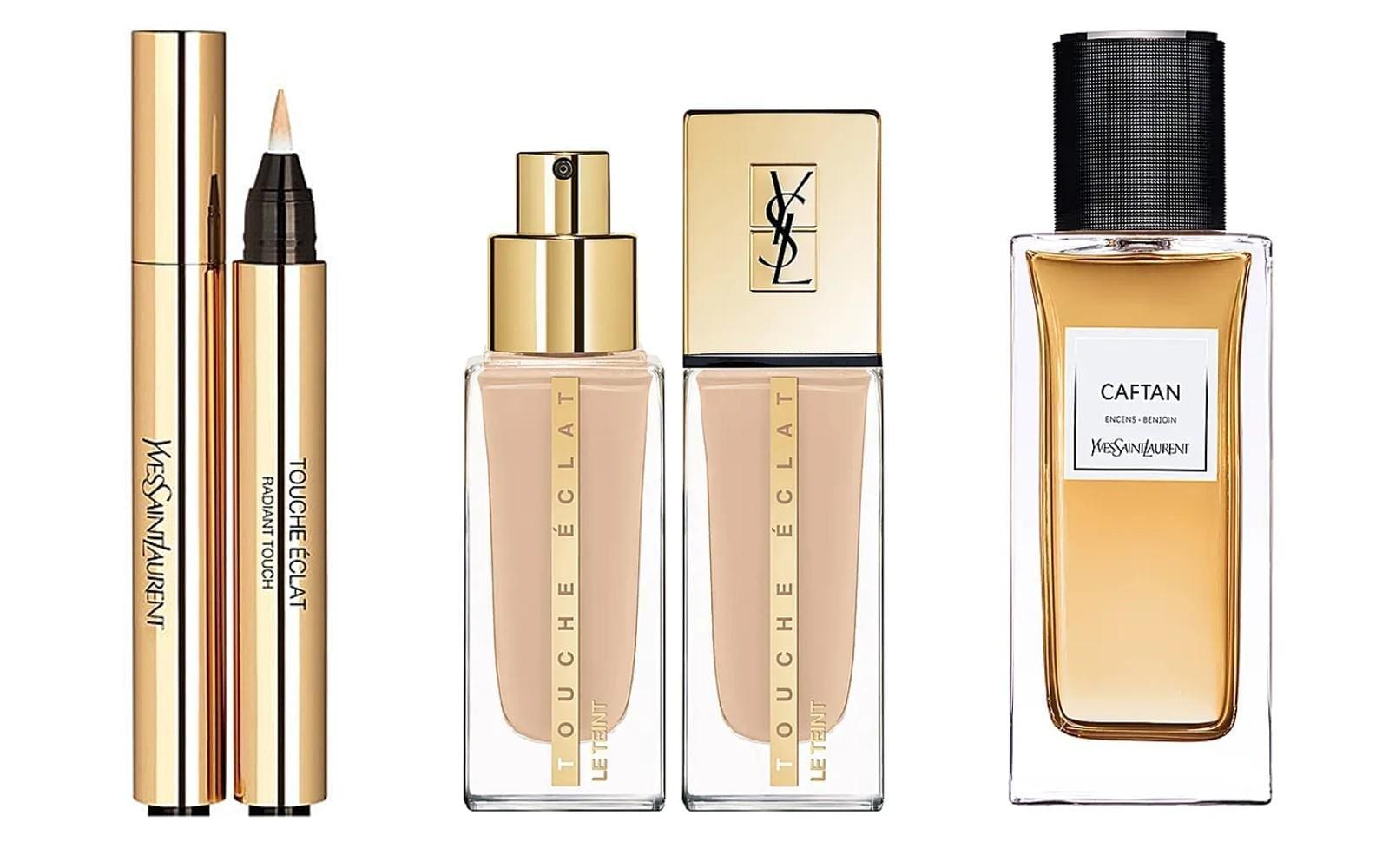 30 years since its launch, Yves Saint Laurent Beauté's Touche Éclat remains the industry's most celebrated multitasking make-up pen, favoured by Meghan Markle and many a make-up artist. Today, it comes in a broad spectrum of colours to suit a variety of skin tones and is supported by an SPF22 foundation and shimmering glow stick.
Z is for… Zelens
Created by leading plastic surgeon and melanoma expert Dr Marko Lens, Zelens makes potent anti-ageing creams that are both effective and gentle, laden with active botanical ingredients. Ideal for lazy skincare routines (guilty as charged), the Resurfacing Facial Pads exfoliate and tone in one single step, while stimulating collagen and softening fine lines through a clever cocktail of antioxidants. The Triple Action Eye Cream works thrice as hard as any other, reducing the appearance of dark circles and creases – ideal for concealing those midweek hangovers.