The expert's guide to staying healthy on holiday
It's easy to let exercise regimes and nutritious meals slide on holiday – here's the expert's advice to mitigating damage
All products are chosen independently by our editors. Luxury London may earn commission on items purchased.
As you're likely well aware, with summer comes long afternoons sipping rosé in the sun, holiday overindulgence, BBQ feasts – and endless opportunities to make excuses not to go to the gym. Which, while fun at the time, will inevitably leave you feeling sluggish, lethargic and not exactly in the right frame of mind for living your best summer life. So how do you have fun while staying healthy on holiday?
With over ten years in the industry, holistic health expert Rosemary Ferguson has created an approach to achieving a healthy lifestyle that combines functional medicine, nutrition, wellness practices and, importantly, balance.
"Holidays are for enjoying yourself but that doesn't mean your health should take a back burner, in fact, quite the opposite," says Ferguson. "Holidays are for relaxing and rejuvenating yourself. No one wants to go home even more tired and stressed than when they arrived." Here she shares her 'healthy holiday protocol' which promises easy swaps and clear travel hacks for enjoying sun, sea and sangria without the negative side effects.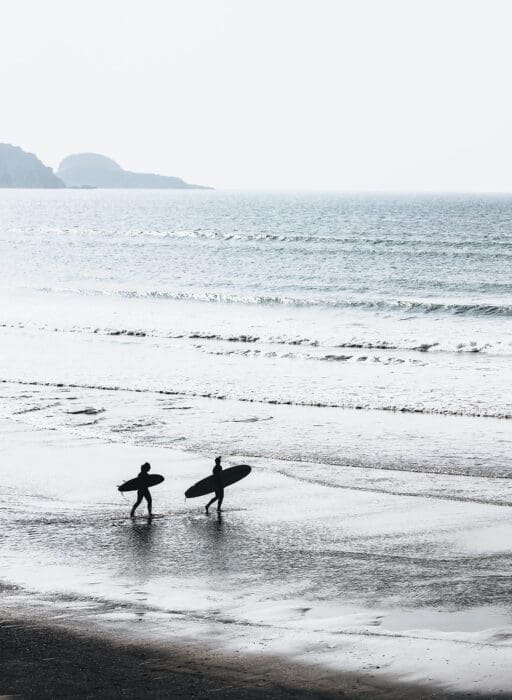 Stay hydrated
I know it's obvious, but it is so important to keep hydrated. It's essential for numerous bodily functions including digestion, metabolism, temperature regulation, and cognition. Adding electrolytes might also be a good idea: they help replace minerals lost in sweat and maintain fluid balance, all especially important in hot climates. Take a water bottle with you and then you know how much water you are drinking daily.
Bring your own plane food
Airplane food often lacks nutrients and can disrupt your digestive system so packing your own nutritious alternatives will leave you feeling much fresher when you disembark. Bringing your own snacks ensures you're fuelling your body with healthy foods and helps resist the temptation of less nutritious options.
Pack a face mist for the flight
The air in planes is incredibly dry, which can dehydrate your skin. A face mist helps rehydrate and refresh your skin during long flights. Simply spritz on every couple of hours for a dewy complexion.
Resist the pastries
When confronted with the hotel buffet try and stick to a savoury breakfast. Many hotels and resorts offer continental breakfasts which are full of sweet pastries. Starting the day with a savoury breakfast helps maintain stable blood sugar levels and sets the tone for the day.
Eat two good meals a day
Holiday schedules can be hectic, and you may find that you're not as hungry as usual due to increased excitement and activity. Two satisfying meals can provide the nutrients you need without leaving you feeling bloated or overly full. Eating at restaurants often involves rich meals that lack enough vegetables so be sure to order healthy sides. Ordering vegetable sides helps to ensure a balanced, nutrient-rich diet while providing the fibre you need to maintain digestive health.
Snack hacks
Order olives before a meal instead of diving into the bread basket when dining out on holiday. Olives are rich in healthy fat making them a much better option before a meal.
Opt for fresh fish
If you're traveling to coastal regions, take advantage of the availability of fresh fish. It's a healthy source of protein and omega-3 fatty acids, which are beneficial for heart health and reducing inflammation.
Keep moving
It's important to keep moving and yoga, swimming or hiking are great activities for when you're away – holidays are absolutely for more relaxed versions of movement. After dinner, try and take a walk as it aids digestion which is particularly beneficial when you're indulging in foods you're not used to. Of course, it's also a great way to explore your new surroundings.