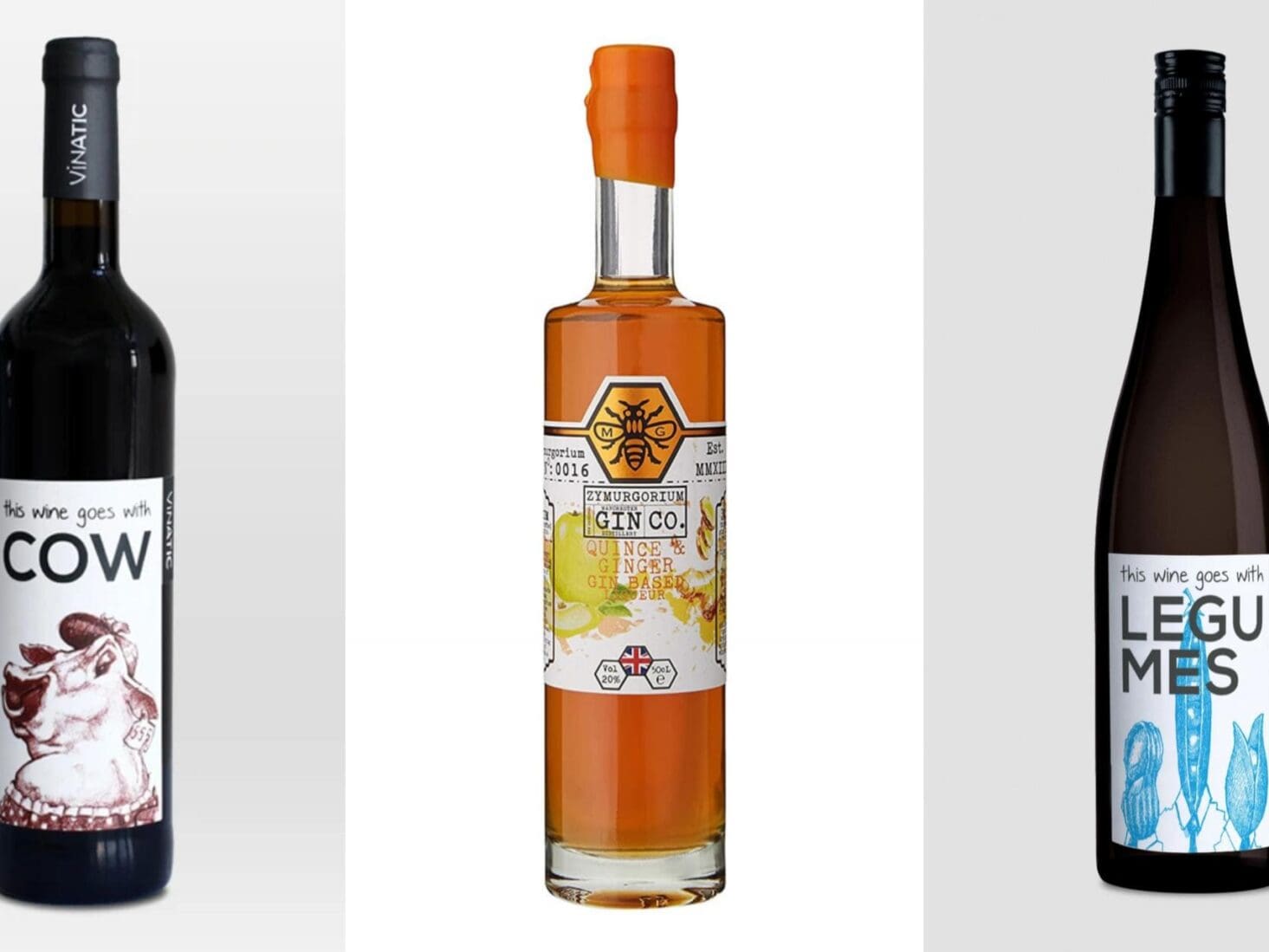 Good libations: the best drinks to lift your spirits this Valentine's Day
Dry January is done. These are the best bottles for a Valentine's Day retox.
This year could be the greatest Valentine's Day ever. Don't believe me? Think about it. Thanks to lockdown, there's zero possibility that you're going to have to spend the evening squeezed into a restaurant that's got 30 per cent more tables shoehorned into it than usual while you order from a ludicrously overpriced 'Romantic Special' menu which, perversely, seems to think that overcooked chicken parmesan and a bottle of Romanian rose is the very essence of a libido awakener.
This year, we'll be at home, preferably unclothed, with the central heating on full. Best of all, we can eschew dinner completely and get on with the far more pleasurable business of pulchritudinous drinking in bed.
Eccentric Spirits Co. Limbeck Gin
Back when gin was called jenever, barrel ageing the stuff was common practice. Not so much these days, when the subtle peach colour of this creation can make the idea of concocting a martini with it seem unnatural. And, it's true – Bond's tipple doesn't work with cask-aged gin. But it's great with tonic, and also works surprisingly well drunk straight or in an Old Fashioned. This number from the Welsh Wind distillery in Cardigan is rested in French burgundy casks and gives off a nifty tang of citrus and tarragon.
£38, inthewelshwind.co.uk
Vinatic Fish Wine
Vinatic brands its wines as 'no-nonsense' which, in common parlance, tends to mean 'not very good'. They're doing themselves a disservice, as this small range of wines, labelled 'Cow', 'Leaf', 'Fish', 'Root' and 'Legumes', are wonderfully palatable, easy-drinking session wines – perfect for a cosy evening where 'dinner' involves little more than unwrapping the cheese and charcuterie.
The product is short to the point of non-existence when it comes to info on the provenance of the wine but a few e-mails to the company resulted in my discovering the 'Fish' wine is in fact, a zesty Portuguese Vinho Verde and the 'Leaf' hails from the Lower Thracian Valley, Bulgaria, and is as supple and young as freshly cut grass on a summer afternoon. Recommended.
£13, vinatic.co
Seignette Cognac VS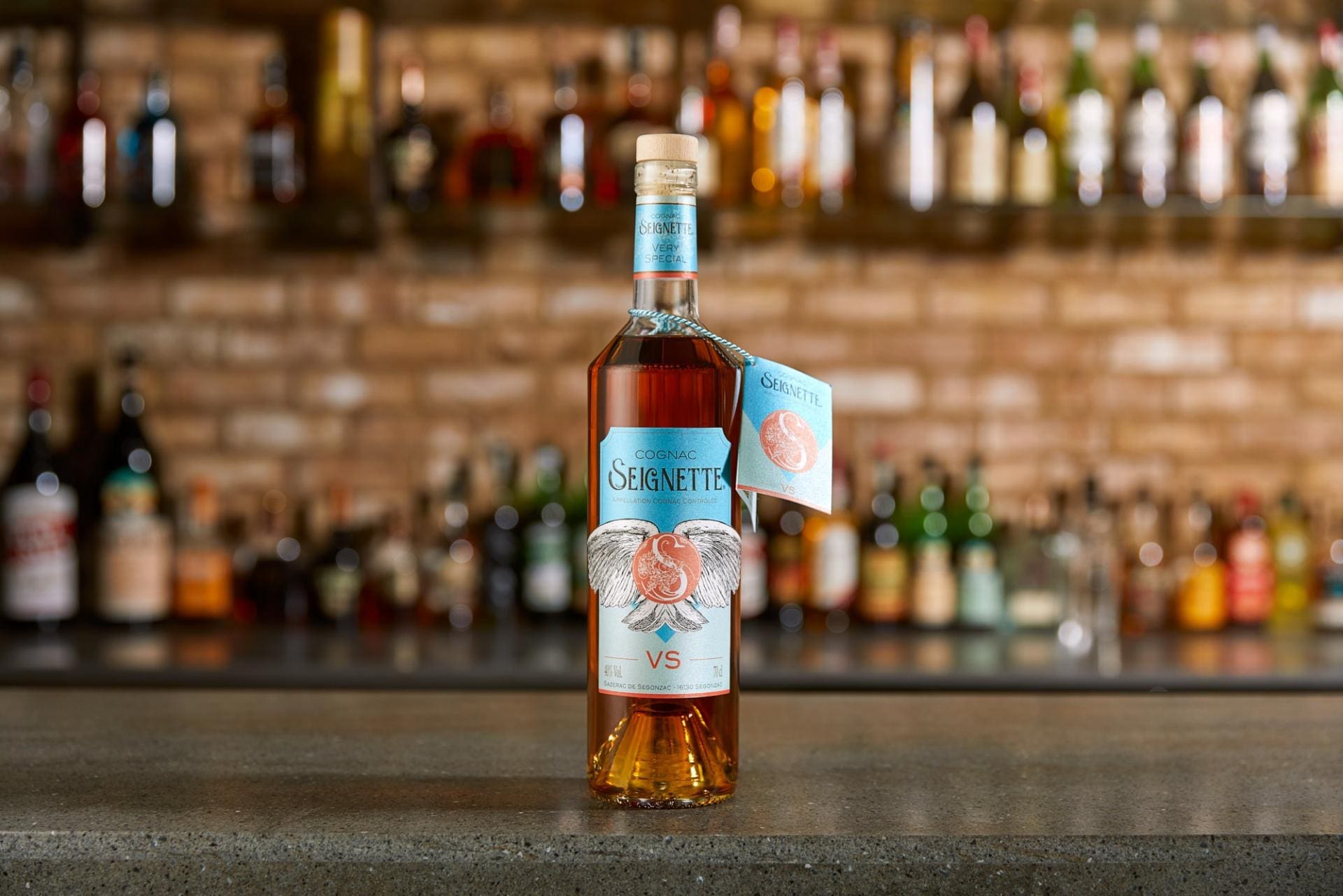 Ideas for special 'Valentine's' cocktails usually bypass romance and head straight into sickly. But a 'Seignette Fizz', created by the makers of this very, very reasonably-priced cognac from the south of France, is a suitably lusty number. Simply mix the cognac with lemon juice, sugar syrup and some Cremant sparkling wine. This is a notably featherweight cognac, free of the overwhelming richness of some of the more trad varietals. Long, creamy and with some notes of citrus and vanilla, this is that rarest of things: an easy-drinking cognac that you don't need to re-mortgage the house to purchase.
£32, waitrose.com
Laylo Box Wine
Box wine translates as 'last resort' to me; the final two days of the French holiday option when you've completely run out of cash and you've resorted to heading to the local supermarche and drinking on the balcony until the 2am flight home. But stereotype busting improvements are afoot.
Laylo is a new outfit showcasing independent wine producers and its latest offering is a notably fresh and sprightly Tempranillo made by Ruth & Ana de Andres, two sister winemakers from Leon in north-west Spain. Best of all, this box generates 90 per cent less carbon than the equivalent wine in glass bottles. The makers claim the wine stays fresh once opened for a whopping six weeks – I can't comment on this as I drank it in two days.
The box itself is a revelation, too; unlike most box wines, which are somewhat shameful sights you want to cover with a tea towel, this is actually an exceptionally pretty design, redolent of azulejo tiles on an old-school Lisbon bar wall.
£34.99, drinklaylo.com
Italian Bubbles Wine Box by Cosaporto
Cosaporto is a Rome-based outfit, now working in London, which has come up with the nifty idea of supporting local restaurants by delivering bottles from their cellars to your door. It has a huge range of single-bottle and multi-bottle offerings and a few 'dinner to your door' options, too.
The Italian bubbles wine box, sourced from the cellars of the Enoteca Rabezzana restaurant in Barbican, is a real steal for the price; containing Prosecco DOCG Asolo "Ca' Zen" from Veneto, a Brut Rose' Ivan Dante Rivetti from Piedmont and, by far the greatest inclusion, a bottle of little-seen (in the UK at least) Ferrari Maximum Brut from Trentino. A genuinely brilliant idea which is as close as you'll get right now to doing a 'supermarket sweep' around some of London's most interesting wine collections.
£85, cosaporto.it
Zymurgorium Quince and Ginger Gin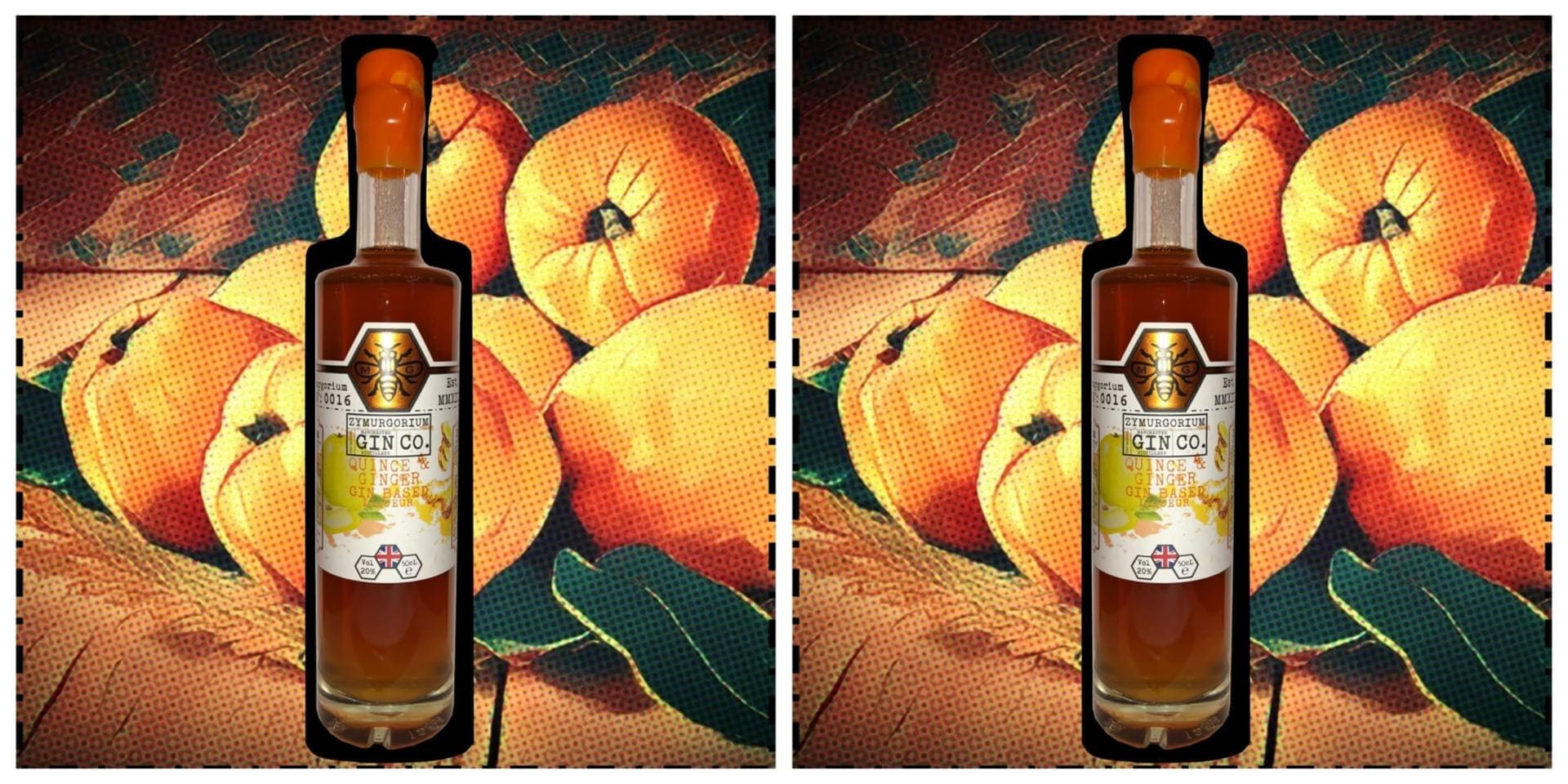 The name alone conjures up sweat-sodden dreams of a somewhat malodorous alchemist's lair in the back alleys of Istanbul. But the resultant aroma of this gin liqueur is pleasantly piquant and goes rather well with some pungent cheeses while the winter wind howls outside. The range of daringly original gins and liqueurs from this, Manchester's first craft gin distillery, is overwhelming. There's more than 30 to choose from, ranging from the seductively tempting (Winter Raspberry) to one that's been, well, there's no other way to say this, endorsed by Gemma Collins.
£20, zymurgorium.com
Seven Brothers 'Don't Milk It' Vegan Milkshake Beer
We don't discriminate or judge in this column. Well, actually that's a complete lie. We have a major problem with Bud Light and the pitiful range of white wines that haven't altered for over half-a-decade in any of the 'Local' branches of Sainsbury's. But we embrace the new. And this creation is right at the forefront of what refusenik Oasis fans would call uncomfortable, new and strange and what Four Tet and Octavian fans would open-mindedly embrace.
This vegan milkshake beer, which really is created by seven brothers based in Salford, has a slight vanilla kick to it. You'll struggle with this if sweetness in your beer is a no-no. But if you can handle the idea of a boozy drink that's half retro-California-drive-through-shake and half cutting-edge-northern-ale then this is a most welcome oddity.
£4.25, sevenbro7hers.com
Bertrand Senecourt Beau Joie Brut by Champagne Charles Ellner
Now here's one for only those who are truly, madly, deeply in love. OK, it retails at £180 from Harvey Nicks but this is a zero-dosage (meaning no added sugar) champagne from Bertrand Senecourt, an achingly cool, just-obscure-enough, Epernay-based brand bottled on the Charles Ellner estate. This is biscuit crisp with just the faintest tickle of natural sweetness on the back note, while the bottle has a copper, fin-de-siècle type armoury wrapped around it. A blend of 50 per cent Pinot Noir and 50 per cent Chardonnay, the name translates as 'beautiful joy'. Feel free to add on as many extra superlatives as you desire. They're all deserved.
£180, harveynichols.com
Valentine's truffle and wine gift set by Independent Wine
Wine and chocolate on Valentine's Day? It's a gift idea that is about as impressive as a limp bouquet of petrol station forecourt flowers if it isn't done right. And this means putting a little bit of effort into it rather than dashing to Marks and Spencer at 5.30pm to see what's left in the 'dine in two for £12' section.
Independent Wines (who specialise in lesser known Italian bins) has created three different wine-and-chocolate pairings. Our pick of the trio is the Citrus and Spice: Gewurtztraminer & Velvet Truffles combination. The wine, from the Alto Adige region of South Tyrol, has gorgeously sensual notes of honey and grapefruit, while the truffles, created by Scottish chocolatier Ian Burnet, are decorated with intricate cocoa patterns. This is the wine and chocolate equivalent of a gratifyingly expensive lingerie splurge in Agent Provocateur.
From £53.85, independent.wine
Deptford/Hackney Wick beer gift boxes by East Gifting Outfit
'Someone decided to boost your day' is the motto printed on the side of these nifty, and modishly packaged, black-and-white gift boxes of ultra-obscure canned beers. Take your pick of micro brews from Hackney or Deptford (come on, you didn't really think Hampstead or Mayfair were going to be an option did you?) which, if you choose to venture for the SE8 option, gives you four varieties from the Villages brewery, including a toothsome Rafiki session IPA and a vegan-friendly, exceptionally crisp-and-tangy Whistle lager.
If nobody thus far has decided to boost your Valentine's Day then you can do the job yourself – it only takes 48 hours to get one of these boxes delivered to your door through their website.
From £19:95, eastgiftingoutfit.co.uk
Read more: These are the gifts he really wants this Valentine's Day