Mayfair is home to many of the capital's swankiest private members' clubs. In fact, it often seems that every street corner is dominated by an exclusive institution catering to all manner of entertainment needs, from boltholes for high society to venues capturing the interests of culture vultures.
Take, for example, the star-studded Upstairs at Langan's, which was co-founded by Michael Caine in 1976 and has hosted everyone from Princess Grace of Monaco and Joan Collins to Marlon Brando and Muhammad Ali. And don't forget The Arts Club, which is set in a five-storey, 18th-century townhouse on Dover Street and counts author Charles Dickens, sculptor Rodin and painter Whistler among its former members. You'd be forgiven for thinking that such storied pasts would make it difficult for newer private members' clubs to compete – but not all are like George. 
Situated on a discreet corner of Mount Street, George was founded in 2001 by Robin Birley and named after his beloved dachshund. Now owned by British businessman Richard Caring, George has been described as "the heart of Mayfair life for the last 20 years" and was sorely missed when it closed for an extensive refurbishment in 2021 – which saw much of its extensive art collection, featuring works by David Hockney, Tracey Emin and Hugo Guinness, sold off at auction. The club finally reopened last month with much of its interior dedicated to newly acquired Hockneys, with iconic works such as Afternoon Swimming print, Olympic Games Munich and Van Gogh Chair (White) adorning the walls.
Another feather in its cap? George is home to Mayfair's largest heated terrace (open until 1am) and also occupies two elegantly-decorated dining rooms serving Mediterranean-inspired fare. At the helm of the kitchen, which was also reimagined during the refurbishment, executive head chef Marcus Eaves aims to spotlight organic and sustainable ingredients within an uncomplicated menu.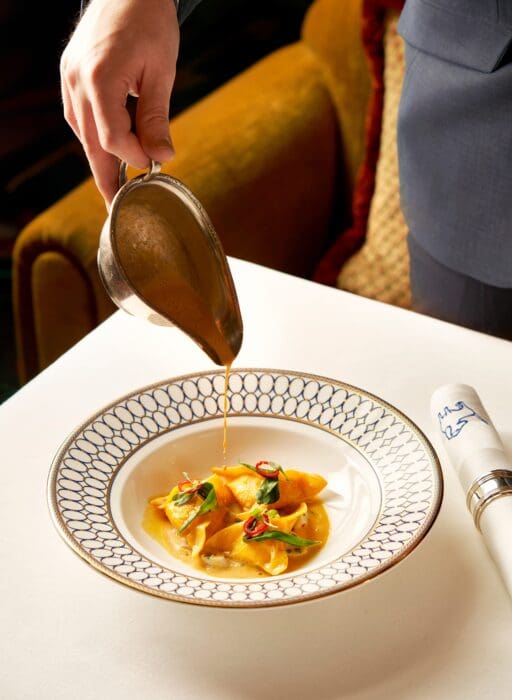 No stranger to new openings, Eaves launched the critically-acclaimed L'Autre Pied in Marylebone at the age of 26, earning himself a Michelin star just 14 months after opening. Other eateries on his CV include Pied à Terre (the restaurant was rated number 16 in the UK by The Sunday Times during his tenure) and Oblix, situated on level 32 of The Shard, famous not only for its views but standout dishes from the kitchen's wood-fired ovens, all delivered in the style of upscale, urban dining. So, who better to take George to new culinary heights?
We catch up with Eaves to discuss Mayfair's exciting culinary scene and George's recent reopening.
Tell me about your childhood.
I grew up in Warwickshire surrounded by food and have always enjoyed cooking but, whilst I was always intrigued by the kitchen, I never really thought of it as a career. My father is a chef, so we always had home-cooked food that we enjoyed together round the table. It was never a gastronomic affair, but it was fresh and delicious.
From the age of around 11-12 I wanted to be an architect; however, I wasn't quite academic enough to pursue this. After working with my father I realised that cooking was something I could apply myself to and still be creative.
What's your earliest food memory?
I have a distinct memory of my grandfather cooking in the kitchen. The smell of slow cooked meats in the winter with herbs and vegetables is something that's very comforting to me.
When did you start your career as a chef?
I started cooking professionally at the age of 16 in a local restaurant in my home county. I was lucky enough to work with an incredibly talented team that went on to see the restaurant earn its first Michelin star. This made me realise that cooking was a craft, a profession, and a way of life – not just something you do to pay the bills. Whilst training I've worked in some of the finest kitchens across the UK and have carried out work placements in both France and Spain.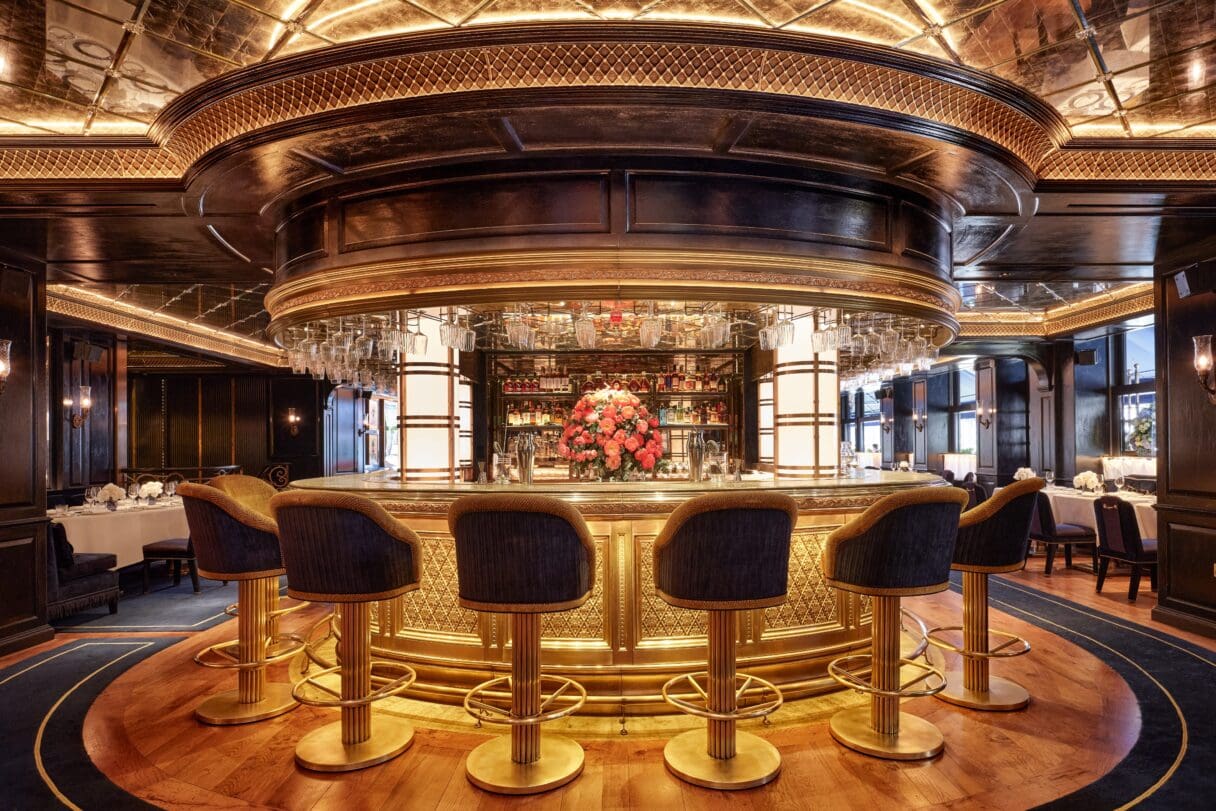 What restaurants did you work in during the early years of your career?
I trained as a commis chef at a Michelin-star restaurant. This gave me the confidence to progress and continue my career in two Michelin-starred restaurants where I progressed into a senior role. The restaurants include Simpsons in Warwickshire, Lettonie in Somerset, John Burton Race at The Landmark and Pied a Terre in London, as well as Hibiscus in Shropshire.
What drew you to George?
When I heard about the project I instantly wanted to be involved. I got the feeling something special was happening at The Birley Clubs and very much wanted to be a part of it.
Mayfair has quite a crowded dining scene. What do you want George to offer to the neighbourhood?
I want to offer something for every occasion, but not in the saturated or diluted sense. In the restaurant the goal is to serve contemporary food using expertly sourced ingredients, with an impeccable attention to detail. Naturally we have an exceptional champagne and wine list which can be paired across the menu by our sommelier team.
One area I am most excited about is probably Mayfair's best kept secret: The Hound Bar. This is a separate space downstairs which offers an incredible cocktail list and separate menu featuring dishes inspired by street food. The pork 'Hound Dog' mustard and crispy shallots is one of my favourites dishes on the menu.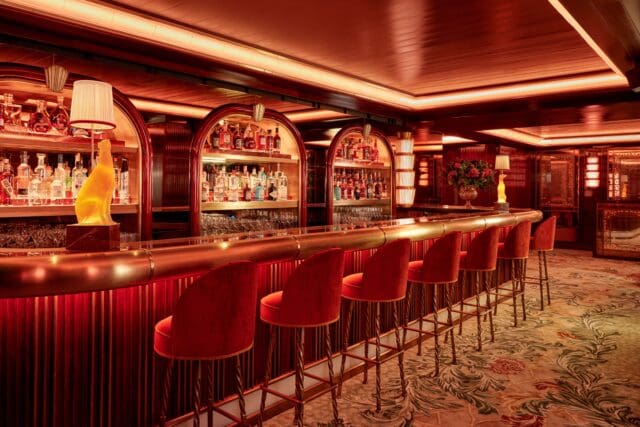 What influences your menus at George and how have you ensured they stand out from other members' clubs?
The food at George is refined and elegant with Mediterranean influences. We've worked hard to deliver a menu that is light and fresh but also delivers on big flavours where you would expect. We have familiar classics on the menu and also offer new and seasonal dishes on a regular basis to keep things interesting and exciting.
How has the opening been so far?
It's been fantastic so far and the team has been incredible. The biggest challenge so far has been having two separate kitchens: one is an open kitchen that showcases our salads and raw, marinated and cured dishes and the other is on the lower-ground floor and is where all the hot food is produced – we call this the engine room. Coordinating the two kitchens did prove tricky in the opening weeks, but the team was dynamic enough to solve this quickly and efficiently, meaning our services are now super smooth.
I really enjoy seeing things progress, refining dishes daily is a lot of fun and incredibly exciting. The thing I enjoy the most is that no two days are the same. Some days I can arrive at the club and not achieve the goal I set out to, but other days I'll get to work on projects that I hadn't even thought of – what can be more rewarding than that!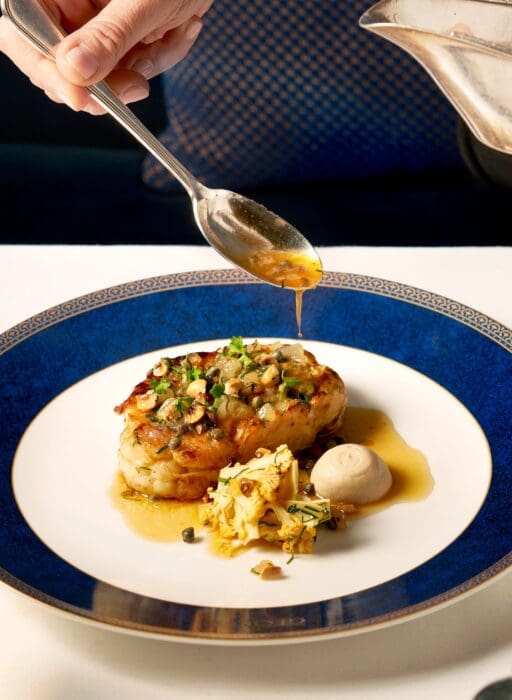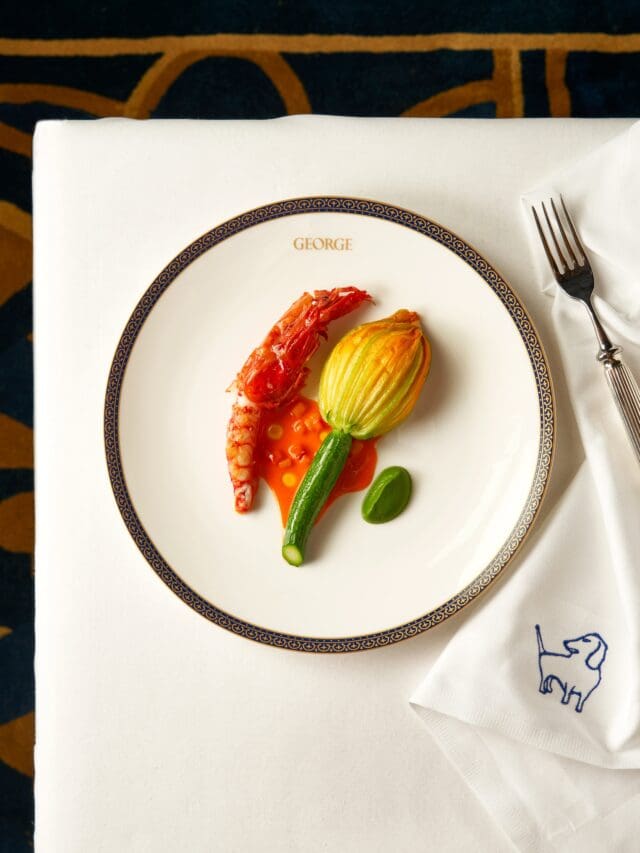 Are there any other London chefs you're impressed with at the moment?
Claude Bosi, the man is a genius.
How do you spend your free time away from the restaurant?
I enjoy spending time outside of London as nothing quite beats the English countryside. Weekends away tend to involve the Cotswolds but visits to the coast for day trips are always fun – Whitstable and Herne Bay are firm favourites.
What's your favourite dish on the menu and why?
I have three favourites on the menu at the moment: seabass, red pepper puree and squid provencal; Iberico pork, sweetcorn and chorizo; and finally the George summer fruit trifle which includes some theatre at the table. The seabass is light and fresh, the pork chop delivers bold flavours and the trifle is a sophisticated twist on the classic.
Visit georgeclub.com
Read more: Show stoppers: The best pre-theatre menus in London