Solo dining is on the rise. A poll by YouGov discovered 87 per cent of diners have no problem eating out alone, shunning the stigma of solo dining being sad, lonely or boring. Single cover reservations have become more popular over the past few years, with increasing numbers finally catching onto the trend. However, some establishments are definitely more welcoming than others, so we've scoured London to find the best eateries to visit when you want to dine alone. 
Cento, South Kensington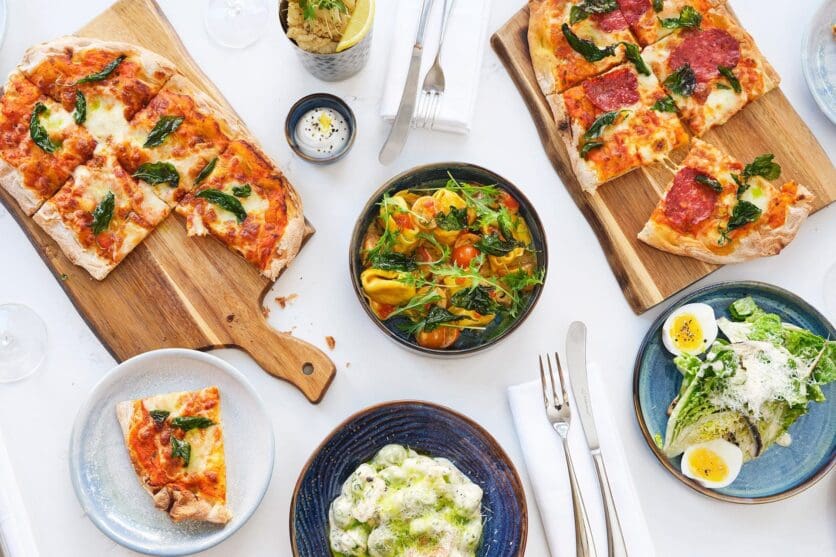 London hotels often host solo travellers who visit the capital on business or leisure trips, and Hilton's five-star 100 Queens Gate establishment is no exception. The hotel's Italian-inspired eatery Cento is making those dining alone feel especially welcome by offering each solo guest an aperitivo on arrival. Pick from Italian and European wines, champagnes and beers before moving onto the extensive food menu comprising antipasto favourites such as beef meatballs in puttanesca sauce on sourdough and spinach gnocchi, to more traditional dishes of chicken milanese and lobster ravioli for the main event. We trust you'll feel right at home among Cento's floral arrangements and plush furnishings. 
100 Queen's Gate, SW7 5AG, visit 100queensgate.com
The Libertine, The City
If you feel the biggest stumbling block in the solo dining concept is whether you're made to feel comfortable, we recommend you take a trip to The Libertine, tucked underground in the Royal Exchange. "At The Libertine we have a number of tables and spaces at the bar designed with solo diners in mind. Our doors will always remain wide open for those looking for a great meal," says general manager Connal Donovan. "Whether you're visiting London for business or a local seeking a tranquil moment to unwind and relax, everyone is made to feel welcome."
Situated on the site where the very first royal alcohol licence in Britain was granted, the restaurant is steeped in hedonism and mischief – the perfect place to really treat yourself. Inside, expect low-lit surroundings, exposed brickwork and plush leather banquettes furnished with plenty of foliage and tongue-in-cheek art. Once seated, flick through the seafood-inspired food menu to choose from market oysters, a shellfish cocktail, scallop St Jacques and the signature Libertine Fish Pie. 
1 Royal Exchange, EC3V 3LL, visit libertinelondon.co.uk
Rockwell, St James
If you find yourself flying solo in central London and in need of whetting your appetite, head to the luxury Trafalgar St James Hotel and take a seat in the Rockwell bar and restaurant. Each solo diner is welcomed with one of the bar's creative cocktails – all inspired by the spring garden which formerly occupied the space – ranging from Lion's Tooth, with beeswax-washed Ketel One Vodka, Granny Smith and crab apple cordial and dandelion-infused pommeau, to Ephemeral Beauty, which mixes coconut-washed Matusalem Platino, rum-infused tonka bean and caramelised pineapple. Onto the culinary offering, choose from ham hock terrine and scallop ceviche, as well as classic British dishes of fish and chips and a meaty beef burger. 
The Trafalgar St James, 2 Spring Gardens, SW1A 2TS, visit trafalgarstjames.com
Kiln, Soho
This eclectic Thai restaurant on Soho's Brewer Street has enough flaming dishes, sizzling sounds and aromatic scents to keep any solo diner occupied. Bag yourself a table at Kiln's counter and you'll be in for a show as the expert chefs rustle up dishes inspired by regions where Thailand borders Myanmar, Laos and Yunnan while using British produce. The menu changes regularly, but our top picks from Kiln's most recent fare include roasted shrimp relish, jungle curry with smoked kippers, grilled bavette with smoked chilli glaze and clay pot baked glass noodles. The portions are hearty so if you're alone it's best to take your time with the menu – and at Kiln, it's always best to check which dishes won't set your mouth on fire before ordering… 
58 Brewer Street, W1F 9TL, visit kilnsoho.com
Lina Stores, across London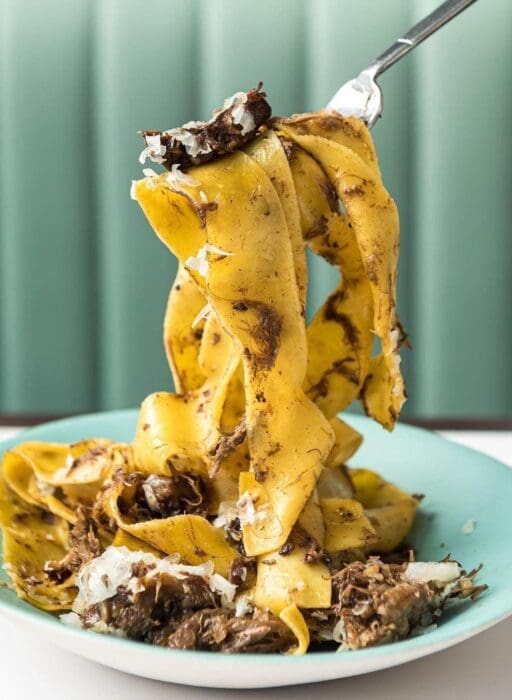 Born on the aforementioned Brewer Street, Lina Stores now operates an Italian-inspired empire across the capital with its pasta-famous outposts in King's Cross, Clapham, The City and Marylebone. The dining concept is simple: fresh, delicious handmade pasta dishes ranging from 30-egg yolk tagliolini with black truffle and crab linguine to burrata ravioli, datterini tomato and spaghetti alla chitarra with amalfi lemon. Each restaurant caters for solo diners too, with spaces available at smaller tables and at counters so you can watch the chefs at work. And when dishes start at £7.50, this really does seem like the perfect solo dining option for those looking to treat themselves without going too overboard. 
Visit linastores.co.uk
Read more: Meet the chef: Miho Sato of The Aubrey