Thom Sweeney opens a new London mega-store on Mayfair's Old Burlington Street
"We're excited to be moving onto Old Burlington Street, bringing fresh energy to neighbouring Savile Row – an address that's synonymous with great British tailoring" – Thom Whiddett, Thom Sweeney co-founder
And now for some positive British sartorial news. While certain corners of Savile Row continue to struggle with the fallout of Covid-19 – and a population that now works largely from home, largely in their jogging-bottoms – home-grown tailor Thom Sweeney has cut the ribbon on a four-storey mega-boutique in Mayfair's Old Burlington Street.
The store, equipped with a custom-built pool table and copper-clad cocktail bar, will replace the brand's two former London premises on Weighhouse Street and Bruton Place.
"Mayfair has always been our home," says company co-founder Luke Sweeney. "It feels like a natural fit for us and our clients. The mix of restaurants and retail and art galleries gives Mayfair its own special elegance and sophistication, especially around Old Burlington, where we're now based."
On the ground floor, menswear mavens will be able to browse Thom Sweeney's ready-to-wear collection, featuring the brand's signature refined tailoring, elegant casualwear, slim-fit shirts and British- and Italian-made knitwear. The floor above is home to the tailor's bespoke and made-to-measure services.
"We looked at a few, more conventional retail spaces," says Sweeney, but the townhouse we found was the one. We knew straight away. It was completely different inside when we took it on but we could see the potential it had. The fact we could open out each floor to give an open aspect throughout while retaining its character made it perfect."
Says Thom Whiddett: "We're excited to be moving onto Old Burlington Street, bringing fresh energy to neighbouring Savile Row – an address that's synonymous with great British tailoring. We're also looking forward to presenting a modern vision for a tailor's shop, with space to unwind as well as to meet our team and browse the collection." To that end, a vaulted chamber at the rear of Thom Sweeney's new London HQ will house a state-of-the-art Pankhurst London barbershop.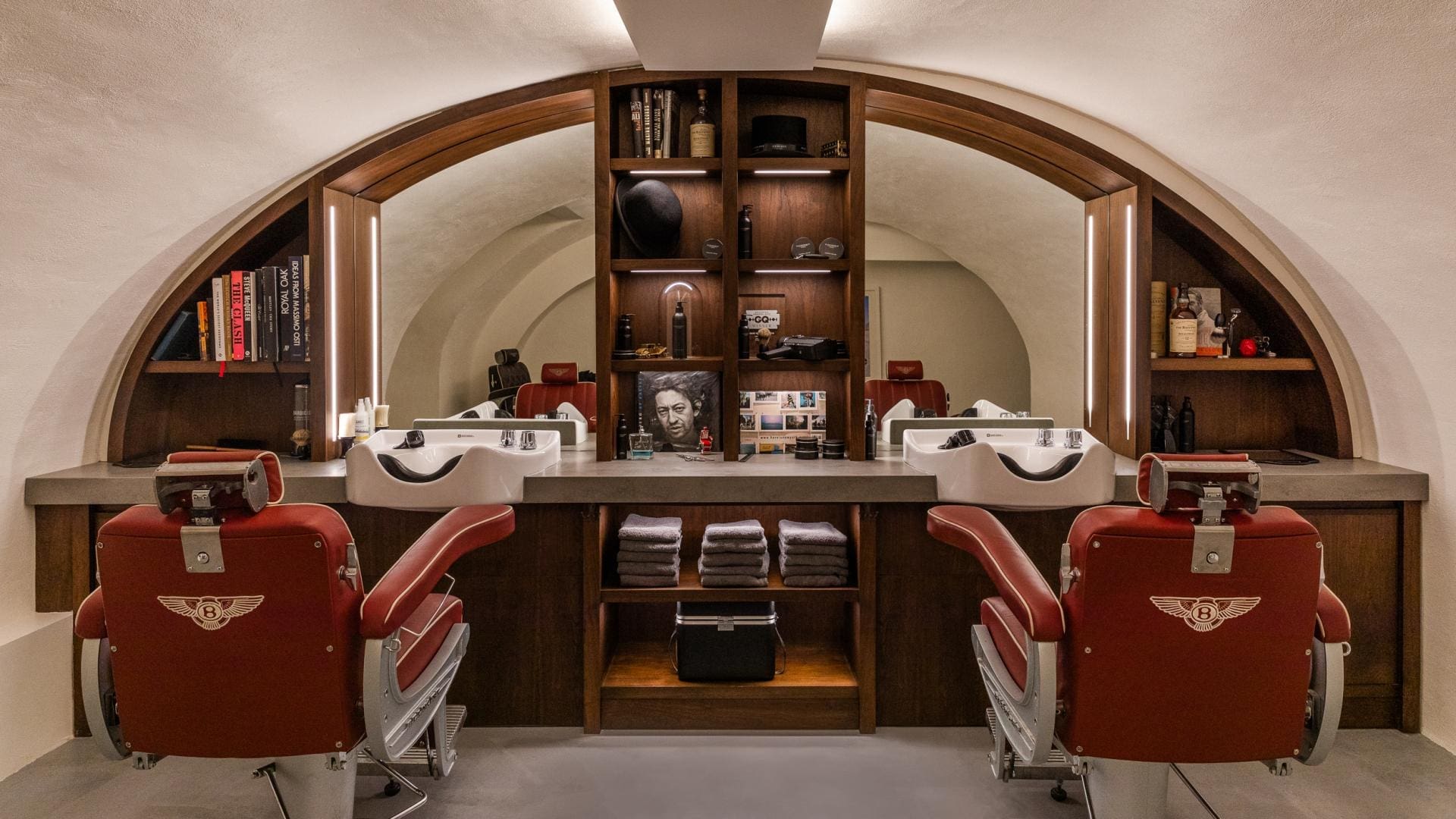 Earlier this year, Thom Sweeney launched a new ecommerce site to help support Covid-19 relief. It split ten per cent of all online sales between two charities working in Thom Sweeney's home cities – NHS Heroes in London and the Covid-19 Emergency Relief Fund in New York. "I think a lot of people were helping out in any way possible," says Sweeney. "This was our little way of contributing to the crisis and helping the hospital staff who were really doing the hard work on the front line. Lots of our customers got behind it."
Not the best time, perhaps, to be opening a flagship store in W1 – with central London remaining largely deserted and another lockdown looming – but Sweeney, who launched his brand in 2007, as the financial world was about to enter free fall, remains characteristically stoic.
"This year's definitely been tough for anyone in retail, but it refocused us on our core company values – product, people and service. If we make sure we have those right, we'll come out the other side. I always try and see opportunity when big shifts like this happen – stay positive and crack on."