What to wear to a wedding: The ultimate guest dressing guide for women
From church ceremonies to boho beach weddings, allow us to inspire a fabulous wedding guest outfit for any dress code
All products are chosen independently by our editors. Luxury London may earn commission on items purchased.
Dig out your finest hat: wedding season is back. And, with many nuptials having been put on hold during the past two years, it won't just be the bride and groom that will be putting on a show. A wedding invite represents the chance to get properly dressed up – so heed the call. This is no time, however, to give that floor-length sequinned number you bought for Christmas another outing: a good guest knows to dress appropriately and to stick to the rules. Not sure what to wear to your next wedding? Here's our essential guide for every type of ceremony.
Church wedding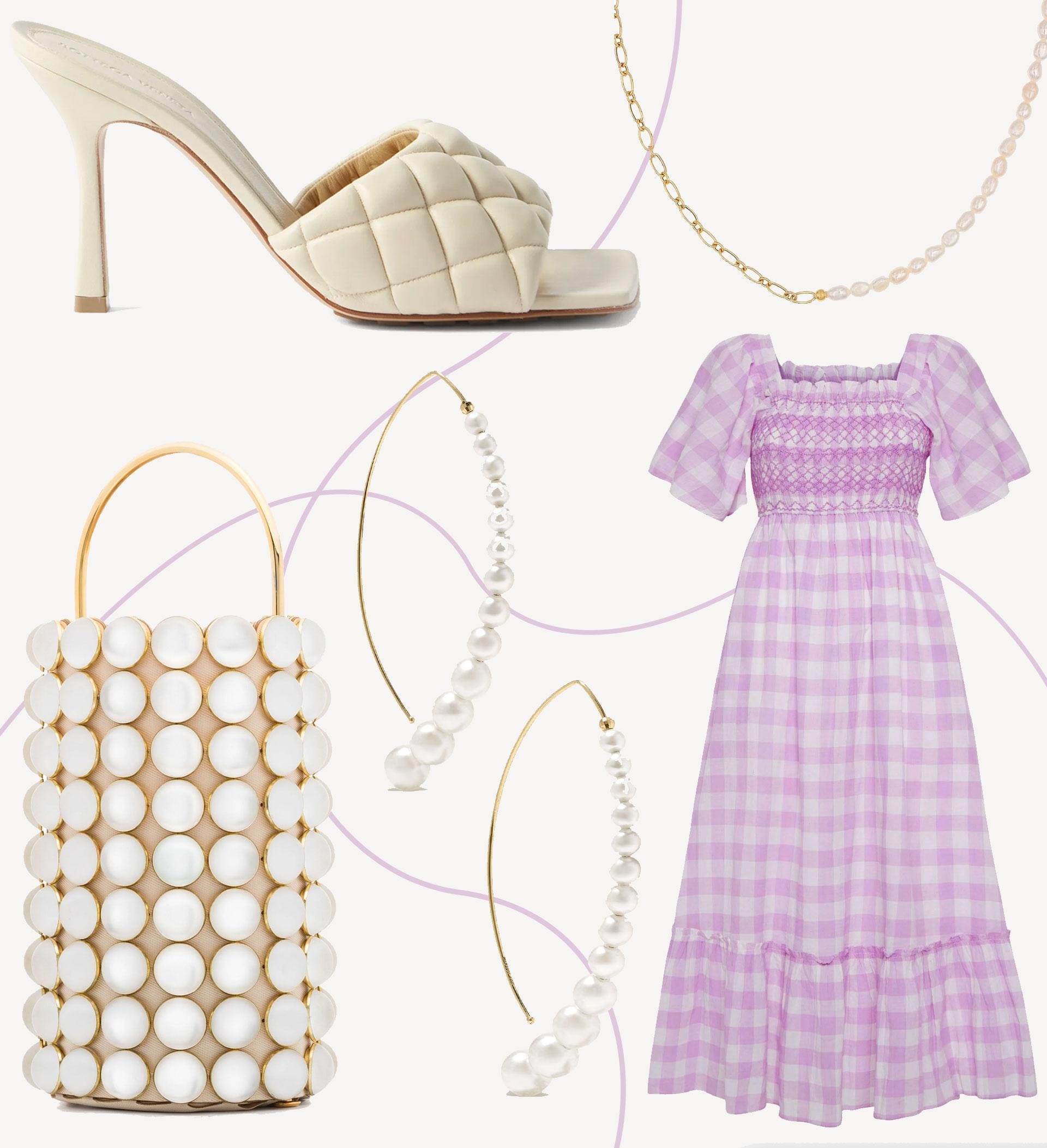 The most traditional of wedding venues calls for something a little more demure – but that doesn't mean you have to sacrifice style. Opt for a midi-length dress in a summery pastel (we shouldn't have to tell you not to wear white) and let your accessories take your look from plain to party time.
Pair Pink City Print's pretty lilac gingham dress with Mizuki's modern take on pearls and a pair of Bottega Veneta's must-have mules to add fashion-forward elements to a classic silhouette. The finishing touch? Vanina's pearl-encrusted bag might not be practical but it will certainly be an ice breaker if you find yourself at a table full of strangers.
Country house wedding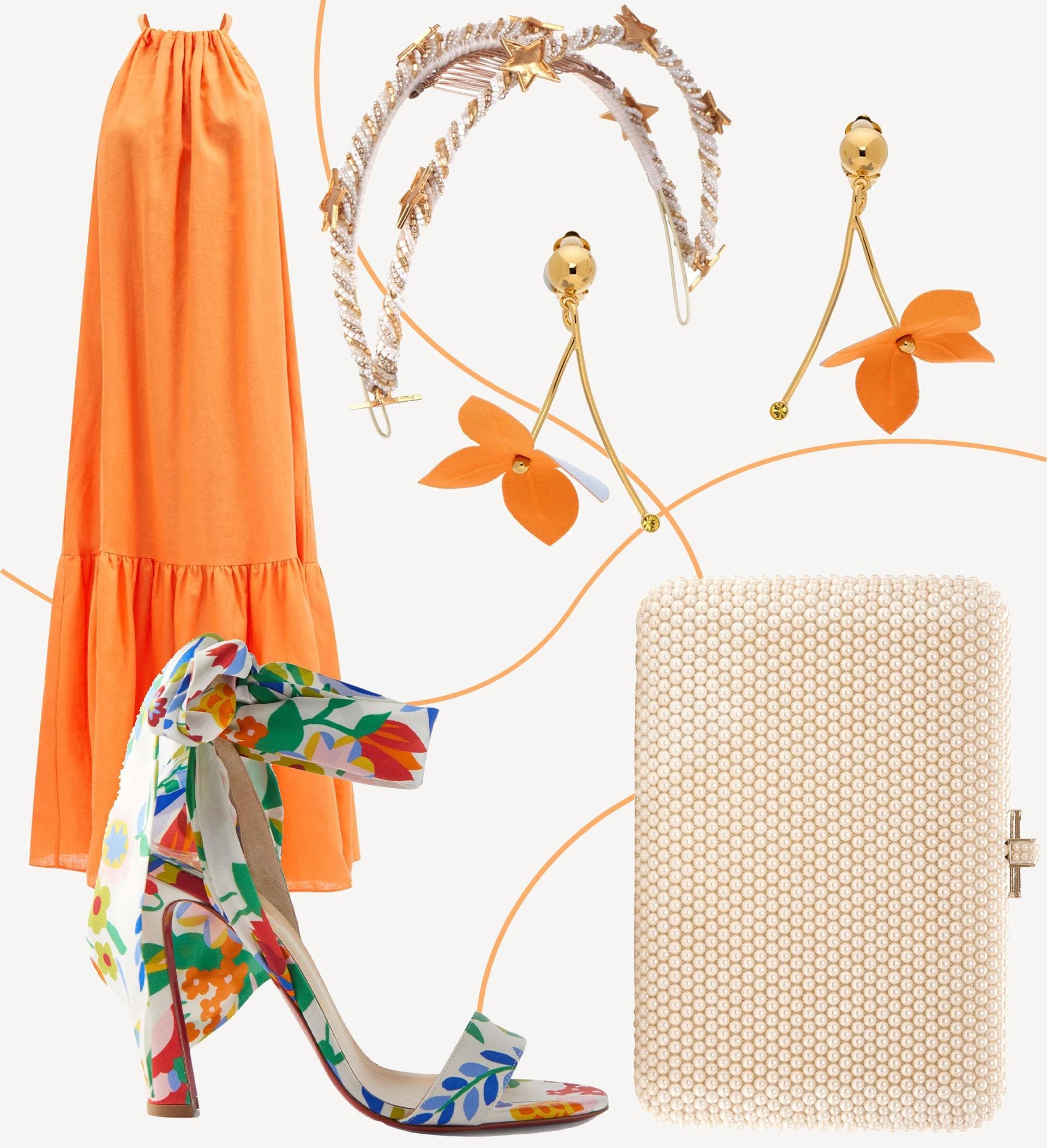 While we'd never recommend outdoing the bride with a meringue of your own, the grand proportions of the average country house mean that, when it comes to choosing your own outfit, a little bit of volume won't go amiss. The modern way to do this is with a ruffle or two and, with its draped silhouette and layered ruffle, Asceno has the style nailed. Balance out the volume of the dress with a bejewelled Emily London headpiece, instead of a hat, and a discreet clutch bag by Judith Leiber. Shoes should be delicate but playful (Louboutin is the master here) and, while we would normally advise against going too matchy-matchy with your accessories, these Marni earrings are too good to say no to.
Beach wedding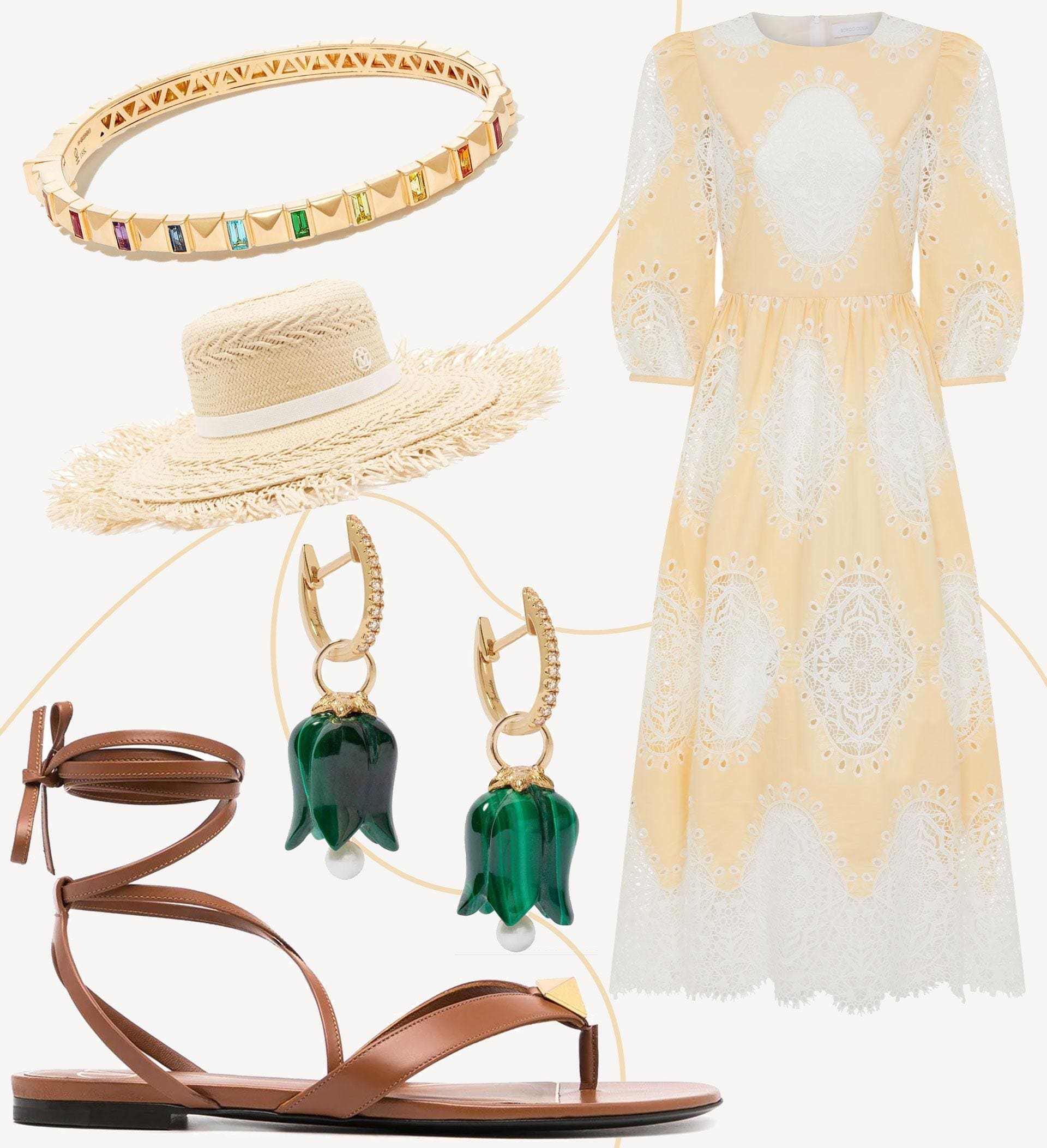 Unless you know a very brave couple planning their nuptials on the shores of the English Channel, a beach wedding probably means you're headed somewhere hot, sunny and fabulous – so your outfit should follow suit. The most relaxed of all wedding venues, beach weddings call for something loose and longline, like this linen and lace dress by Borgo de Nor. A beach wedding is also your chance to ditch the heels for a pair of party flats. With their ankle tie detail and gold hardware, Valentino's sandals add interest without going over the top. Hats should be of the floppy, wide-brimmed variety (Maison Michel's errs just on the right side of formal) while jewellery should be bright and brimming with semi-precious stones. Annoushka and Harwell Godfrey are brilliant places to start.
Barn wedding
The more relaxed, boho style that tends to come with barn wedding venues make them the perfect occasion to indulge in a little colour with your look. Stick to a seasonal colour palette and feel free to play with print and separates. We can't imagine anything more summer-appropriate than Zimmerman's micro florals (yes, you can wear shorts to a wedding!) paired with Palmer//Harding's asymmetric ruffle blouse. Keep the theme going with unusual accessories. Sophie Hubai's mother-of-pearl shell hair slide makes a sophisticated alternative to a hat or fascinator, while Jimmy Choo's burnt orange suede pumps can be worn long after the big day. When it comes to jewellery, keep it classic with Alighieri's signature coin necklace.
City wedding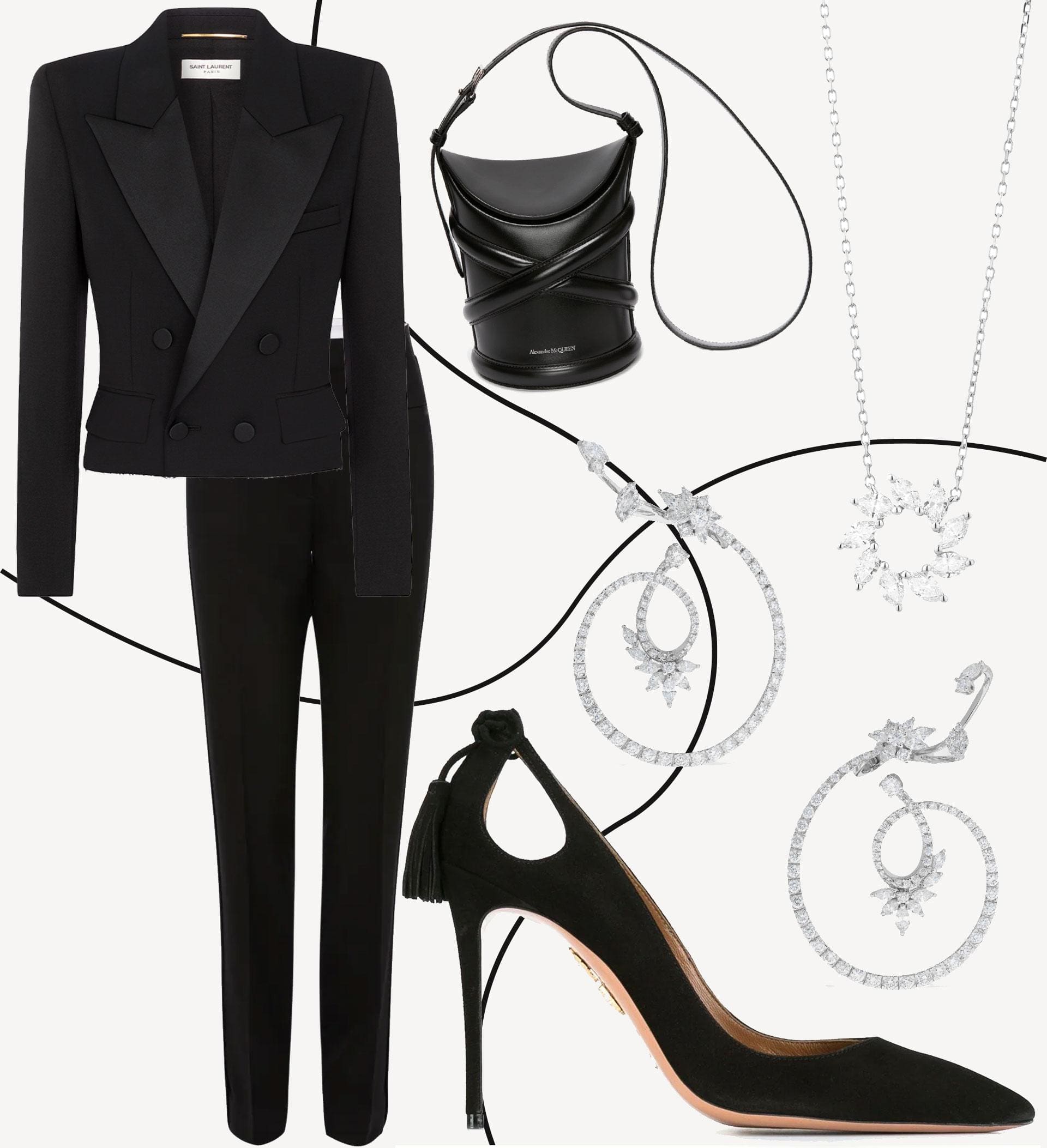 An urban aesthetic calls for outfits which are as smart as they are modern – which means this is the place to break out your favourite tuxedo. Don't be afraid to mix-and-match: Saint Laurent's cropped jacket works perfectly with JW Anderson's slim-cut trousers. Pair with sky high heels – Aquazurra's tie-back pumps are classics – and Alexander McQueen's conversation-starting Curve bag. Forgo the hat (small city wedding venues can't always accommodate them) and instead finish your look with lashings of diamonds.