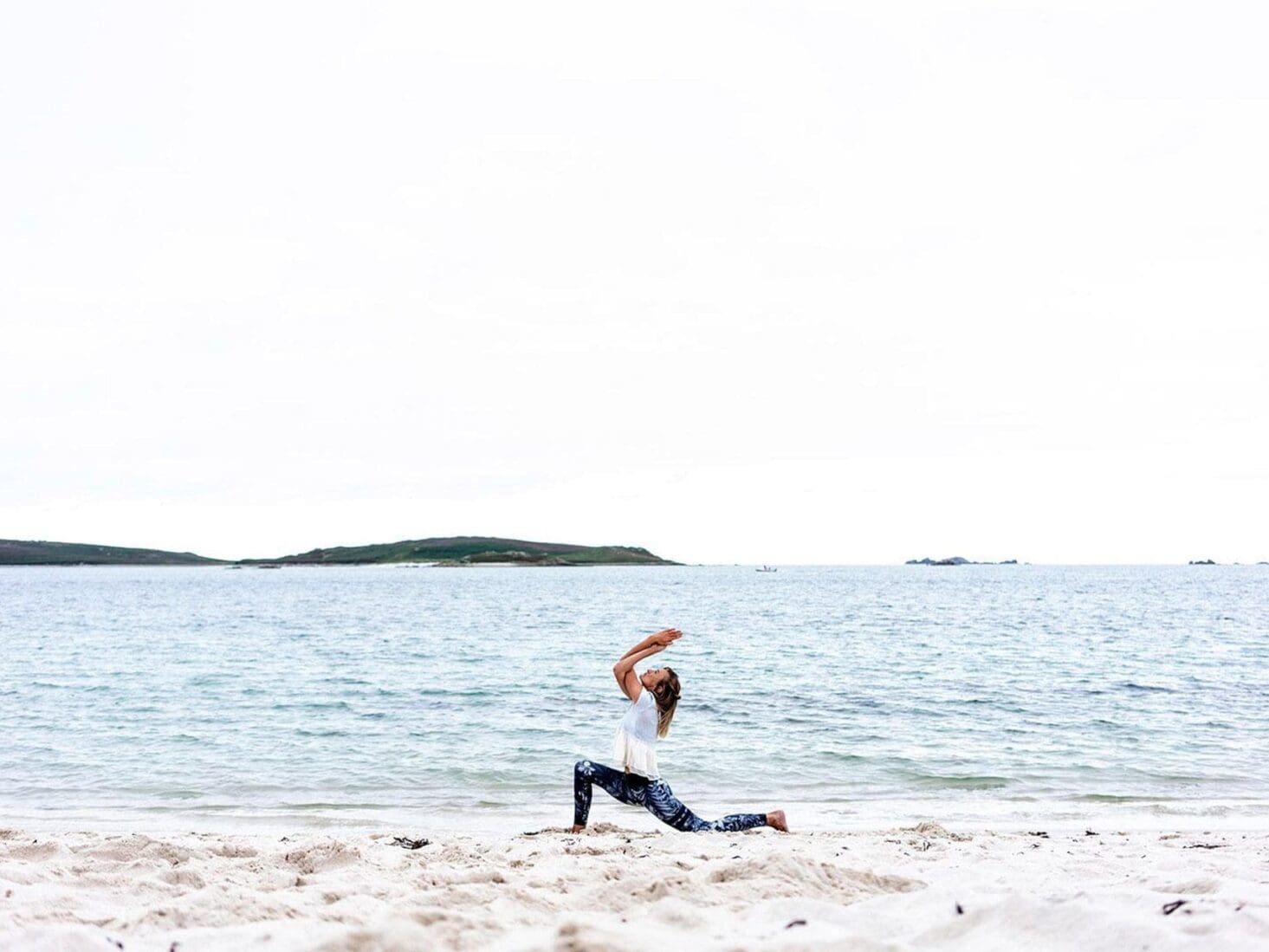 R&R: The best UK wellness retreats
Seeking some R&R? Relax and reboot on a wellbeing break designed to recalibrate both body and mind
Between the pressures of work, family and social commitments, finding some respite from the pace of everyday life can certainly seem like an attractive prospect now and again. The good news is you needn't travel far to find it. From yoga weekends to meditation workshops, the UK is home to a host of health and wellness retreats designed to help you find your zen. Whether you're looking to improve your vinyasa flow, try your hand at water sports or discover meditation exercises centred on Buddhist teachings, read on for our guide to the best UK wellness retreats to book in 2023.
The Detox Barn, Suffolk
Helmed by two sisters with a passion for clean, plant-based foods, the Detox Barn is a cosy hideaway in rural Suffolk where guests are invited to tune out the digital din of daily life and immerse themselves in a new world of healthy eating and positive psychology. After being diagnosed with a rare autoimmune disease that left her wheelchair-bound before the birth of her son, Sharon Gavin eschewed the cocktail of pharmaceuticals she had been prescribed and embarked on a search for an alternative route back to health. Following a great deal of trial-and-error, including foregoing alcohol, sugar and processed foods – a journey on which her sister Lauretta joined her, retraining as a natural vegan chef – Sharon found that what worked best for her was a diet high in plant-based foods.
On a mission to share their newfound passion, the Gavin sisters run their plant-based wellness retreats out of their cosy barn conversion, where guests can expect nutritional, natural plant-based meals, cooking classes, intention setting and guided nature walks in the barn's countryside surroundings, as well as a host of positive psychology seminars, yoga and meditation sessions, and facial and massage treatments.
From £495 per person, visit gavinsisters.co.uk
Thera-Sea, Cornwall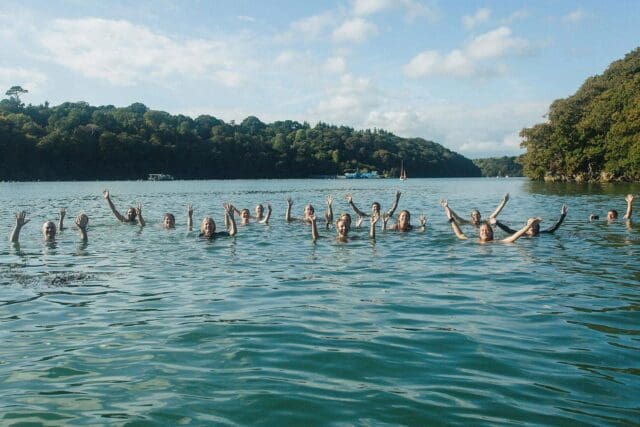 Combining her 13 years of experience working as a mental health specialist and clinical support worker with her love of outdoor sports, Katy Griffin was inspired to found Thera-Sea after witnessing her dad's struggle with alcoholism and addiction, and deciding she wanted to help others improve their wellbeing. Typically taking place over four days, Thera-Sea's rewilding retreats are located in rural Cornwall by the Helford River, where guests partake in specialist stress management workshops and off-grid experiences. By day, you'll be learning bushcraft skills, wild swimming in the river, foraging and relaxing but by night, you can join evening strolls, torch-lit hikes and stargazing before enjoying Thera-Sea's resident chef cook up a feast on the open fire. While having fun with these unique activities, you'll also be encouraged to understand the role of emotions, self-regulation and the effects of exercise, sleep and nutrition on positive mental health.
In terms of accommodation, retreaters are housed in the 300-year-old Stone Woodsmans cottage which features a huge fire pit, hunting lodge, tree house, outdoor kitchen, bushcraft area and outdoor feast table. Choose from a bed in the indoor communal barn or hammock area, or perhaps for something a little more luxurious, the deluxe king room with ensuite and sea views.
From £550 per person, visit thera-sea.co.uk
Tresco Island, Isles of Scilly
The privately-owned Tresco Island is the second largest island in the Isles of Scilly, and although located just 28 miles off the coast of Cornwall, feels a world away from home. It would be hard not to feel relaxed while walking along the powder-soft sand beaches, but there are also a number of specialist retreats on hand to help you refuel.
This year, Tresco has enlisted the help of yogi Lucy Aldridge to create the ultimate retreat from the hustle and bustle of day-to-day life. Specialising in Iyengar yoga, which focuses on postural alignment and body awareness, Lucy has more than 20 years experience so you can trust you're in the best hands. The five-night retreat is scheduled for October, with another two already planned for 2024. The itinerary includes a stay at the newly-refurbished New Inn, six yoga classes with Lucy, access to Tresco Island Spa and a treatment and bike hire throughout your break.
From £835 per person, visit tresco.co.uk
Sharpham Trust, Devon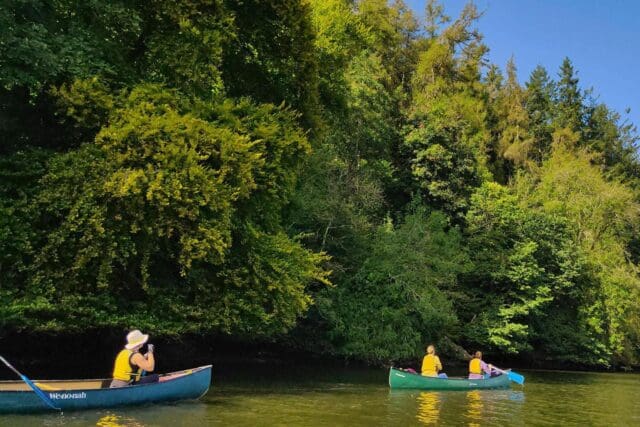 The Sharpham Trust is an educational charity that encourages mindfulness and wellbeing through its programme of retreats, which are spread across three locations. At Sharpham House, an 18th-century estate overlooking the River Dart, retreaters can choose from 24 bedrooms, made up of Heritage, Premium and Standard rooms, which boast good views of the relaxing countryside outside your window. There are several retreats to pick from, ranging from the silent stays where you can experience quiet and stillness for an extended time within supportive company to mindfulness through singing, walking retreats and burnout and stress workshops. Stuck on which retreat is best for you? Head to the website and compare itineraries to find which one suits you best.
From £300 per night, visit sharphamtrust.org
Four Seasons Hotel, Hampshire
For a less regimented retreat, a luxury hotel with impressive wellbeing credentials is a great way to reboot and relax. At Four Seasons Hotel Hampshire, there are a number of wellness and fitness initiatives available to guests. Unplug and reconnect with nature on an energising horseback hack through the 500 acres of verdant Hampshire parkland, slow down for a calming cruise along the Basingstoke Canal – which runs through the hotel's estate – or head out for an afternoon of clay pigeon shooting, archery or hack from the hotel's Equestrian Centre. Fancy exercising your brain instead? Book a session with hypnotherapist Mark Williams, whose Deep Mind Massage therapy helps to improve mental wellbeing through a tailored treatment.
From £835 per night, visit fourseasons.com
Our Retreat, Somerset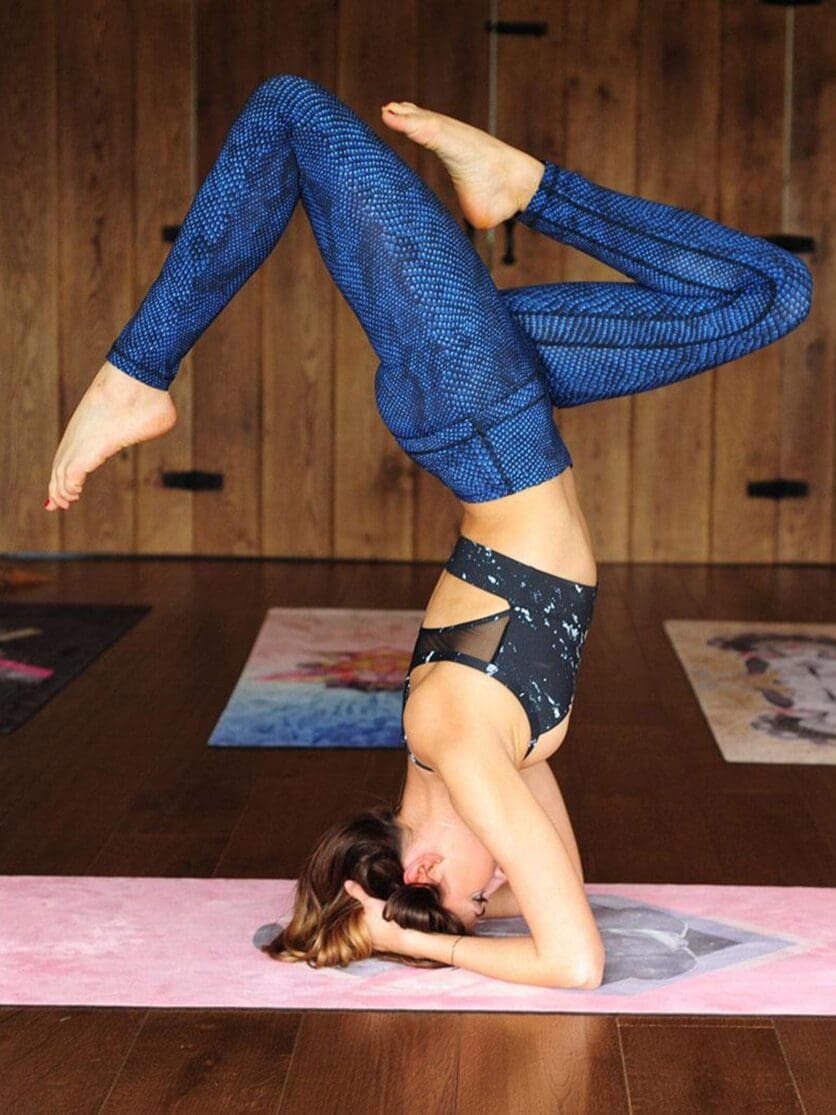 Yogis looking to improve their vinyasa flow should book one of Our Retreat's UK weekend breaks, which take place in a farmhouse in the Somerset countryside. Each retreat includes accommodation for two nights, daily morning yoga classes, Pilates, meditation, restorative yin yang and sound healing sessions, as well as workshops, walks, meals and snacks. Fancy going further afield? The company also organises retreats abroad in Ibiza, Italy, Chamonix and Portugal.
From £595 per person, visit ourretreat.co.uk
Gaia House, Devon
One of Europe's largest meditation centres, Gaia House welcomes around 1,500 people for group and private retreats each year. Focused on Buddhist teachings and the art of silent meditation, the retreats require guests to refrain from both verbal and written communication for the duration of their stay, with the majority of time spent meditating or walking in the grounds. Aside from personal and group meetings with teachers, retreats are held in complete silence. Each person is also asked to contribute one hour of work per day to help with the running of the house.
From £180 for a two-night group retreat, visit gaiahouse.co.uk
Read more: Private party: The world's best hotels for exclusive hire