Bequia Beach Hotel: An elusive slice of authentic Caribbean island life
Apologies loyal visitors: we're letting the Caribbean's best-kept secret out of the bag
Where do you winter? It's not a quandary that overly troubles those of us who, you know, have to work for a living. For a certain subset of the wealthy elite, however, it's a question that's been causing no small amount of consternation of late.
If you'd posed the question 10 years ago the answer would have been obvious. If you were au fait with a pair of skis you'd be heading to St Moritz, Gstaad, Courchevel or, if the coffers were running a little low that year, perhaps Meribel. Prefer sun to snow? Then you'd be going straight to the Caribbean. Do not pass go. Do pick up a sizeable sum from your off-shore holdings.
Now, however, the landscape is looking a little different. Climate change has made the pre-New Year snows unpredictable, meaning the social set won't be seen anywhere near the slopes until at least February.
The Caribbean, meanwhile, is suffering from a different crisis of reputation. The sunshine remains reliable but, by order of interior designer and self-appointed social commentator Nicky Haslam, Christmas in the Caribbean has been deemed 'common'. In fact, so convinced is Haslam of this fact that he memorialised it on a tea towel (yours for £24).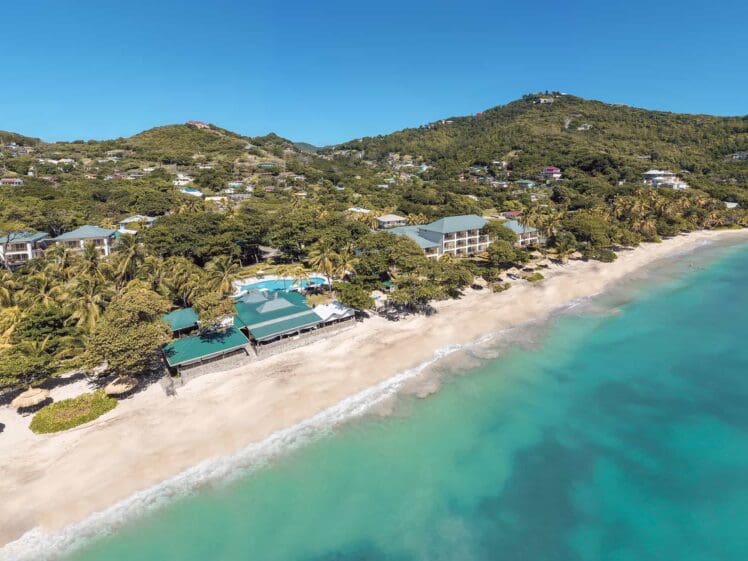 And while Haslam's tea towels may be deliberately inflammatory (now in their fourth edition, other things decried as passé include central heating, swans and loving your parents), if my packed Wednesday morning flight to Barbados at the tail end of the rainy season is anything to go, he may have a point.
But wait. What if it is not the Caribbean that is the problem but the lack of imagination of travellers? Wintering in Antigua, St Lucia or Barbados may be the festive equivalent of booking a honeymoon to Dubai and the Maldives, but, look a little further afield, and you'll find Haslam has been a little too quick to write off the Caribbean in its entirety.
Which is how I find myself a passenger of the rather grandly titled 'Bequia Air': a 10-seater propeller plane that shuttles guests from Barbados and St Vincent to its eponymous tiny speck of an island in the heart of the Grenadines.
"It's different to Barbados," explains Philip Morstedt, Business Development Director at Bequia Beach Hotel. "Barbados is more glitzy, it demands you dress up but it also caters to the fly-and-flop crowd. That's not what Bequia is about." Or as his father, Bengt, the vivacious owner of Bequia Beach Hotel puts it rather less diplomatically, "It's lovely but it's very footballers' wives."
Bequia is decidedly not that. In fact, so laidback is the vibe of this relatively undiscovered slice of the Caribbean that I immediately feel foolish for thinking this trip might require a pair of heels. Bequia is about adventurous mountain hikes followed by long ocean-side lunches and dancing barefoot on the sand until the small hours. If your idea of holiday heaven is Ibizan beach clubs and manufactured Instagram photo opportunities, this is not the place for you.
Which, I get the feeling, is just fine with Bengt. As with most great hoteliers, his relationship with Bequia is one built on decades of love for the island, and he'd much rather have guests who share his admiration. He has seemingly proved rather successful at this. So at home do Bequia Beach Hotel's guests feel that, on my first evening, I asked a member of staff who had been bustling about encouraging everyone to dance to show me the way to the bathroom. She happily obliged. It wasn't until I arrived at breakfast the next morning that I realised she did not, in fact, work there.
---
It has become something of a cliche to describe a hotel, or any profit-making business for that matter, as a family. In fact, in certain corners of the internet, it has become a byword for nefarious employers more than happy to exploit the loyalty and goodwill of their employees.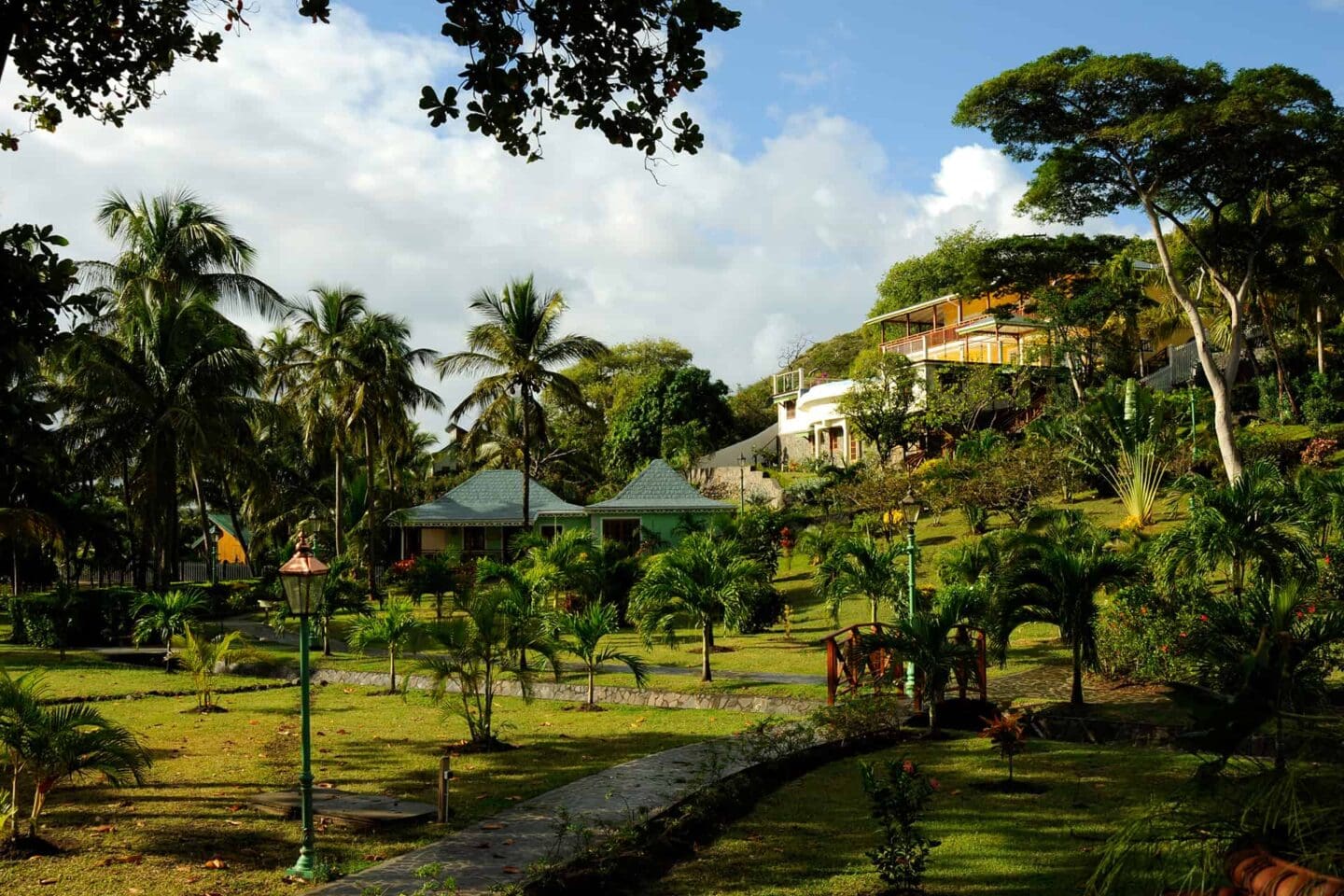 Bequia Beach Hotel is not that kind of business. In fact many of the amiable staff, a number of whom have been at the hotel for years (always a good sign), use the word of their own volition. It probably helps, of course, that the hotel really is a family affair. Bengt first discovered the island while on a New Year's sailing trip with his brother and, since buying the derelict Bequia Beach Club and Blue Tropic hotels (on which the modern resort now stands) in 2004, has built Bequia Beach Hotel from the ground up with the help of his relatives.
Interiors, a classically Caribbean mix of Colonial architecture and tropical finishings, were first designed by Bengt's late wife, Karin, and are now overseen by his daughter Jannica. His son Philip is responsible for reservations. Philip's wife, Elinor, runs Bequia Beach Bums, a luxury resort- and swimwear label, out of the hotel's boutique, along with a few other carefully chosen resorts in the Grenadines. Much to the delight of guests, their six-month-old daughter is also a constant presence at the hotel.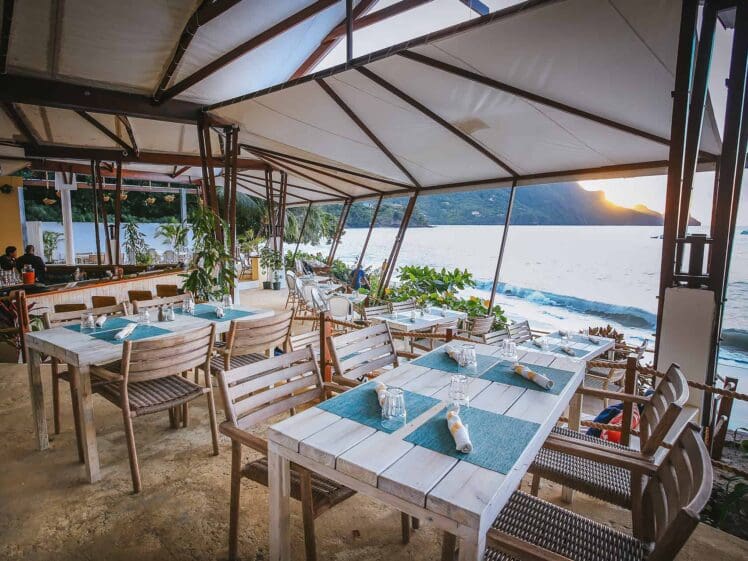 And if all that sounds a little too much like staying at someone's holiday home, don't worry. The Morstedts have the art of subtle but effective hospitality down to a tee. Rooms, a mix of suites, bungalows and private villas, are spread out over grounds so vast that peace and privacy is guaranteed. But you won't find a minibar. They'd much rather you came down and told the affable barmen exactly how you like your G&T.
There are two restaurants and three pools to choose from, as well as the immaculate stretch of powdery beach that is Friendship Bay. Alternatively, take the hotel's open-top truck to Jack's, a beach bar and restaurant near the main town of Port Elizabeth that acts as an outpost of the hotel while also serving exemplary fried chicken and fresh seafood to outside guests.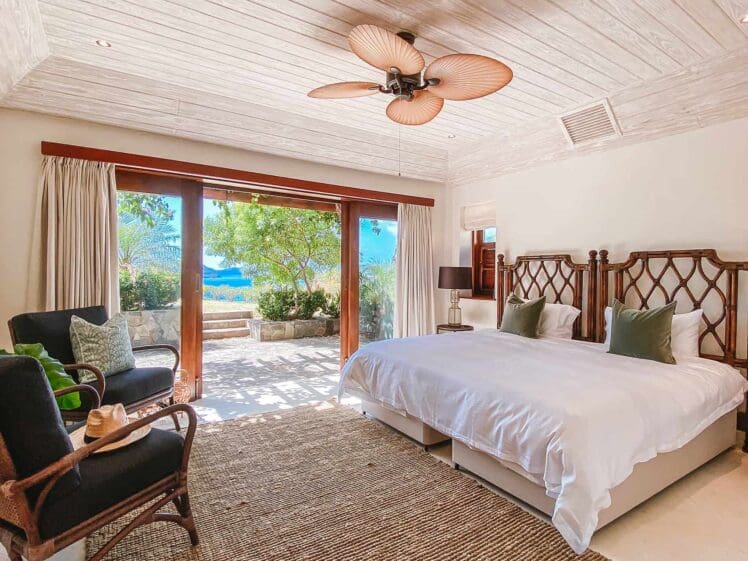 And, while by no stretch of the imagination could time spent on Bequia ever be described as hectic, if you really, really want to get away from it all, Bequia Beach Hotel is ready and willing to accommodate. Set just above Friendship Bay is Grenadine Hills; a clutch of newly-built villas sleeping up to 12 guests and complete with butler service, private infinity pools, gyms and some of the most spectacular views on the island. A vast eight-bedroom mansion rivalling anything currently available on Bequia in terms of luxury is set to be added to the collection in 2023.
And, as if there weren't already enough strings to Bequia Beach Hotel's bow, there's also Star of the Sea – the hotel's very own 35-metre Benetti superyacht. Available for anything from a day trip to neighbouring Mustique to a full seven-day charter taking in Grenada, St Lucia and Tobago Cays, it's an experience at which even that great arbiter of taste, Nicky Haslam, wouldn't turn his nose up.
So long Barbados. There's a far chicer Caribbean island in town and the secret's out. Sorry, not sorry.
Rooms from $318 (approx. £263 per night) including breakfast and taxes; Grenadine Hills villas from $2,500 per night (approx. £2,070); visit bequiabeachhotel.com