What's in a name? To Leonid Shutov, not a lot. "A name is only as good as the restaurant itself," he says, when I ask about how he came to christen his own eatery. It's hard to disagree – London's culinary landscape is awash with peculiar pop-ups where the names can be far more exciting than the food itself. Soho's now-closed Flavour Bastard may have garnered much attention when it opened, but it didn't even reach its first anniversary. Even Sexy Fish wouldn't have survived at the top of the pecking order on epithet alone. However, it is all a bit rich coming from a man who dubbed his own eatery Bob Bob Ricard.
The name, the Russian restaurateur tells me, was a joke between him and his then-business partner Richard Howarth, who fondly referred to Shutov as Bob. "The story that we made up was about a restaurant owned by a Russian and an Englishman. The Russian, called Bob, owns two thirds and therefore demands his name appears twice," he laughs. "But the whole point was that the name is irrelevant; it's about the delivery. We just wanted something that would clearly never be done by anyone with any financial ambitions and simply by people who want to have an eccentric, personable restaurant."
And so Bob Bob Ricard was born. If you're yet to visit the Soho eatery, or if you've been living under a rock and have never heard of it, you'll at very least have seen its 'press for champagne' button splashed on your Instagram feed. One push and a waiter will appear to fill your glass with a fizz of your choice. It's the tech-age answer to clicking your finger at the maître d', and it's worked a charm. The sommelier, Shutov tells me, uncorks 2,000 bottles of bubbly a month.
Modelled on the Orient Express, the Upper St James Street restaurant is renowned for its OTT design, with gilded dining rooms, marble tables and booths clad in royal blue leather. The menu offers English comfort food, or as Shutov puts it, "dishes that you want to eat until the last bite," and an impressive variety of bubbly. It's not to everyone's taste – The Spectator recently dubbed it a restaurant for "affluent halfwits" – but it seems Shutov is having the last laugh. Bob Bob Ricard marked its 10th-anniversary last year, meaning it has happily outlived London's notorious restaurant sell-by date of five years – twice. "Staying true to what we do is what has given Bob Bob Ricard longevity," Shutov says. "I've had so many conversations about champagne and how nobody wants to drink it because it is too expensive or because everybody wants prosecco, but we don't follow trends. Champagne is in? We do champagne. Champagne is out? We still do champagne."
Now, more than a decade after his first restaurant opened, Shutov has lifted the veil on his second venture. Located on the eighth floor of the Leadenhall Building (also known as the Cheesegrater), Bob Bob Cité opened this May and, as the name suggests, brings the best of Bob Bob Ricard to the City, with a contemporary design befitting its Square Mile location and a menu of classic French comfort dishes cooked up by Michelin-starred chef Éric Chavot. Behind the bar, there is, naturally, a vast champagne offer in magnum, jeroboam and methuselah sizes, as well as Bob Bob Cité's own take on the bubbly button: presser pour champagne. Not a fizz fan? Not a problem. The restaurant is the proud owner of one of the largest collections of Armagnac brandy, with more than 100 vintages starting from 1888, and an impressive selection of Chateau d'Yquem sweet wine.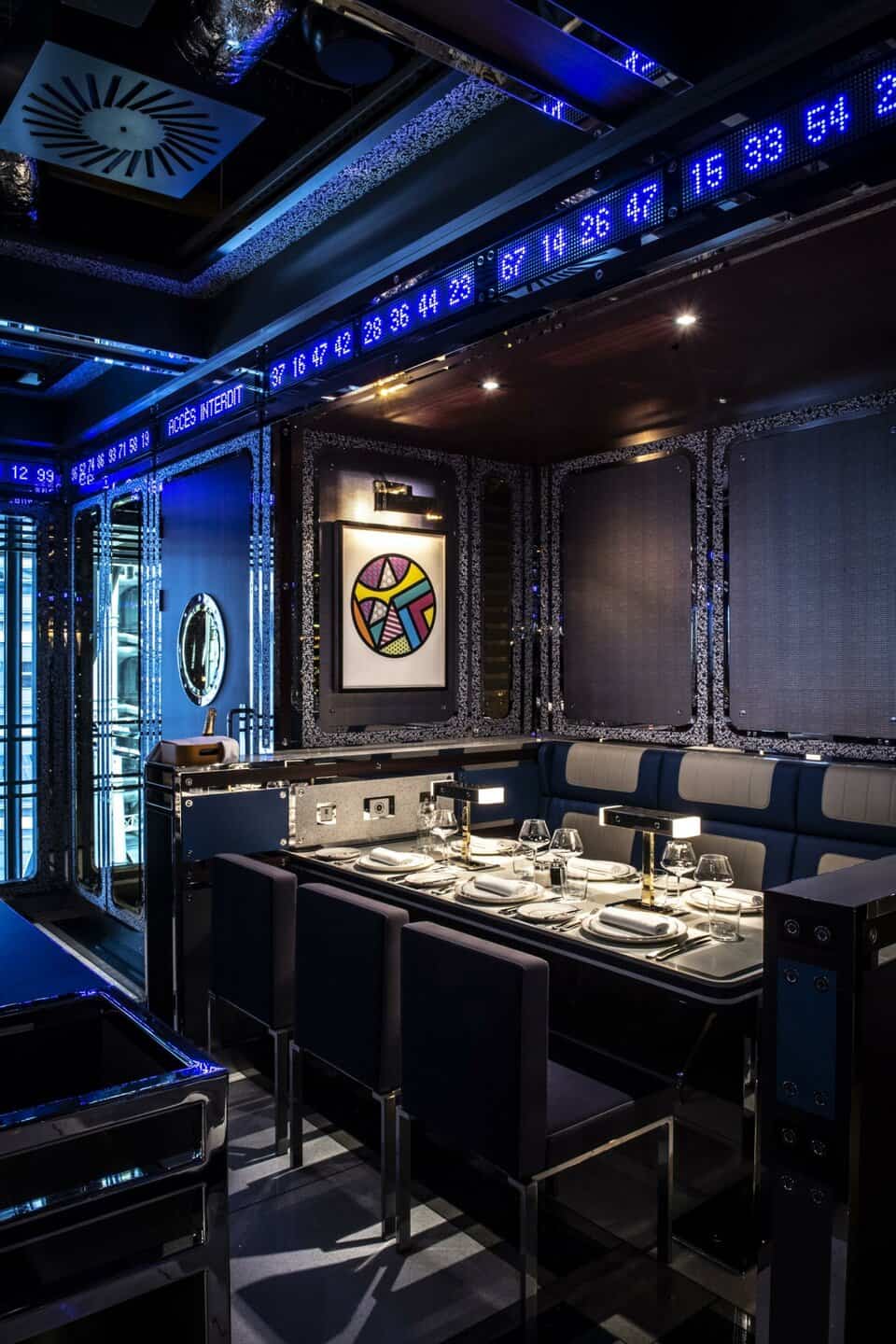 The project has been a long time in the making, opening 14 months later than planned – but Shutov isn't worried about making up for lost time. One concierge service claimed it had received more than 5,000 reservation requests for Bob Bob Cité since its original opening date of early 2018 was publicised – such is the reputation of Bob Bob Ricard. Shutov is quick to point out, however, that this is not a franchise, and those expecting a rehashed version of the Soho outpost will be disappointed.
"It's an entirely different restaurant, but will it have similarities?" He muses. "Well, just think, if you take an English train from the early 20th century and then take a bullet train from Japan in the 21st century, do they have something in common? Of course they do. They have the same function, they are both trains and they are both luxurious – but they achieve it in very different ways. Yes, Bob Bob Cité will be similar in the sense that it is very rich in detail, but it is not Bob Bob Ricard squeezed into a modern shell. It's a completely new thing, reinvented for the 21st century, and will hopefully define a new style: the luxury brassiere of tomorrow."
The similarities will be evident in the new restaurant's atmosphere and first-class food – as well as in its eclectic design that could only have been borne out of the mind of Bob Bob Ricard's founder. Its location in the Leadenhall Building was important, Shutov explains. "We wanted something that would be truly individual, and the City is where the architecture of the future is being created," he says. But the restaurant is not being designed for City slickers. "We're not looking to provide something for the people who happen to be around here and would like another option for lunch. We're creating a destination restaurant that is special enough to make it worth visiting from other parts of town," he explains. "We love the idea of the City having lots of people, but we're only interested in those people when they're looking for a meaningful dining experience. We're not creating a convenience."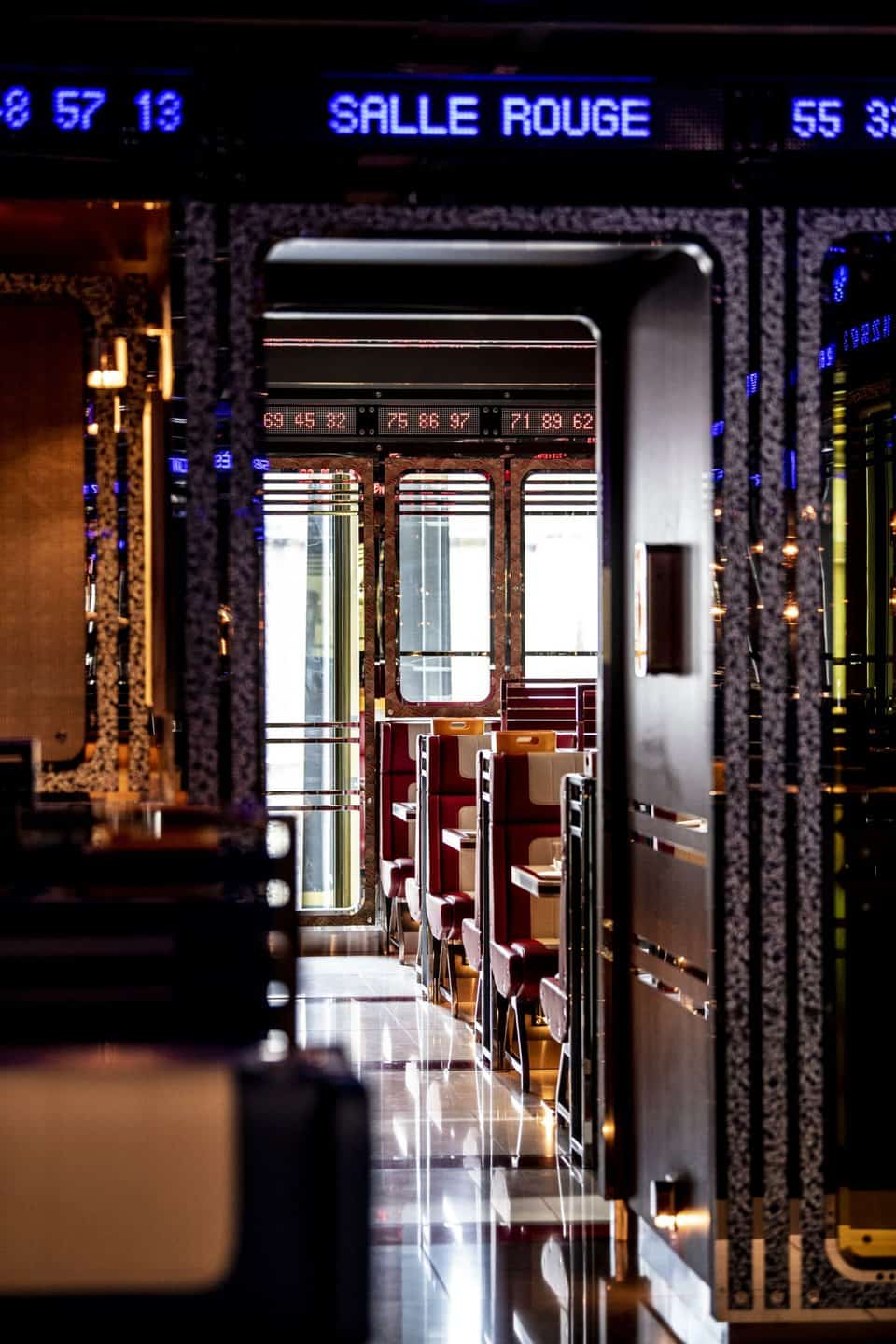 When he opened Bob Bob Ricard, Shutov was a restaurant novice: "I wanted to start small," he jokes. Now, with more than a decade's worth of experience under his belt and a notable restaurant to boot, he's hoping his expertise will afford him the opportunity to deliver something even more ambitious than his inaugural eatery. Plus, he says, there is far more competition today. "When we opened Bob Bob Ricard, there was virtually no choice in London," he recalls. "There was The Ivy, Le Caprice and J. Sheekey. Scott's didn't exist, Nobu had just opened and then Hakkasan and Zuma appeared, and they were revelations. You would travel from another country to experience them."
Today, when he's not crafting his own culinary powerhouses, he enjoys eating at Ikeda, a family-owned "little gem" in Mayfair, The Ledbury and Flat White in Soho, where he "probably spends more time than I do my own house". When he is at home, he says he is "fortunate to eat in a way that is as good as one could ever hope to eat in restaurants" thanks to his wife, who, he says, is a culinary mastermind. To Shutov, London is "the greatest city on earth," – and its restaurant scene only serves to prove it. "The variety, the diversity, the architectural styles and the mix of cultures in London is phenomenal, as is the opportunity and access to talent," he enthuses. "It's a luxury when you can start a project such as Bob Bob Cité and end up working with some of the most remarkable people in the world, all of whom are within your reach. London really has blossomed in terms of quality, variety and diversity, in both its food offer and experience offer. It makes it one of the most remarkable places in the world for dining."
Opening 14 May 2019; 122 Leadenhall Street, EC3V, bobbobricard.com