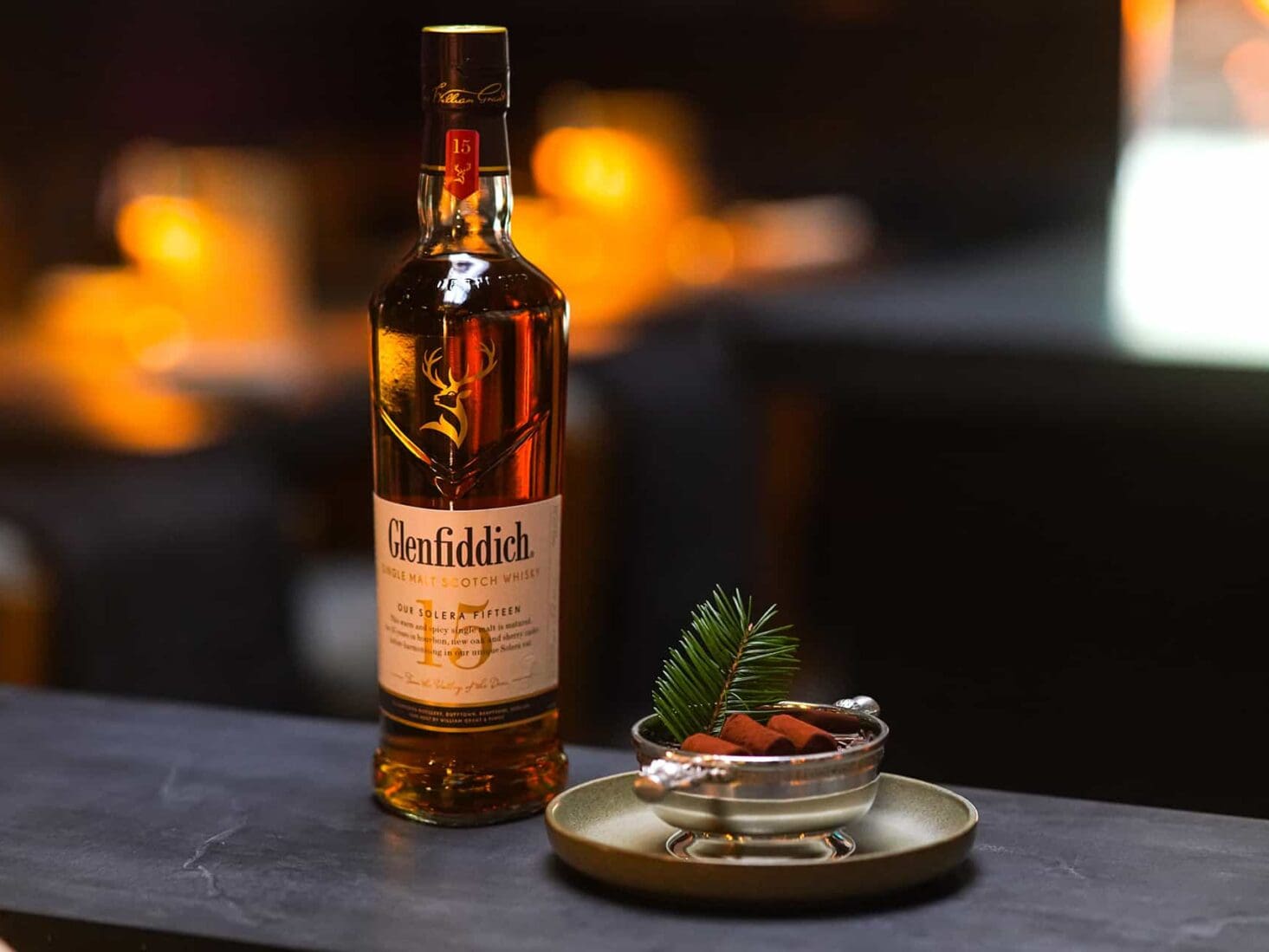 Burns Night 2023: Where to supper in London in honour of the Scottish poet
From traditional Burns suppers to luxe whisky cocktails, here's how and where to raise a dram to Rabbie Burns in the capital this year
If you've ever attended a full-blown Burns Night supper, you'll know it's an occasion you're not likely to forget in a hurry. While traditionally comprised of a three-course menu of cock-a-leekie soup followed by haggis, neeps and tatties (chopped swede and mashed potato) and cranachan, there's much more to this celebration of Robert Burns than just food.
Done properly, you'll be greeted by bagpipes before the host recites the Selkirk Grace and the haggis is piped into the room. Only after the Immortal Memory and a rousing rendition of Tae A Haggis – which should always end with said meal being energetically stabbed with a ceremonial dagger – will food finally be served and after-dinner speeches, including a teasing toast to the ladies and a response to the men, given.
It is, needless to say, a memorable and utterly unique experience. The best part? Whether you're a card-carrying, kilt-wearing Scot or a born-and-bred Londoner, everyone's invited – and there are plenty of events taking place in the capital this year that will give you a taste of the celebrations taking place north of the border. Whether it's a small nod to the bard with a single malt or a feet-first dive into the wonderful world of ceilidhs and, admittedly, challenging cuisine, these are the best Burns Night events taking place in London this year.
Bourne & Hollingsworth Buildings, Clerkenwell
If you're looking to go all out this Burns Night, make Bourne & Hollingsworth Buildings your destination of choice. On 25 January, don your finest tartan and step into the sophisticated bar for a Glenmorangie whisky cocktail reception and ceilidh, complete with live band and a piper. Laddies and lassies will be able to sample four whiskies, including Glenmorangie Original 10 Years Old, The Lasanta 12 Years Old, The Quinta Ruban 14 Years Old and Glenmorangie Nectar D'Or, while listening to the story behind each dram.
Once the whiskies have been sufficiently sipped, revellers will be ushered to the dancefloor for a heartwarming rendition of Auld Lang Syne and to participate in The Burns Factor, reciting some of the poet's trickier verses. The festivities will continue until 11pm with guests having every opportunity to get fair puckled dancing the Eightsome Reel, Strip the Willow, and other traditional ceilidh favourites.
From £40 per person, visit bandhbuildings.com
The Sun Tavern, Bethnal Green
Bethnal Green's Sun Tavern has joined forces with Aberfeldy Whisky and Scottish street food favourite Deeney's to create the perfect introduction to Burns Night. Fans of The Sun Tavern know it's an East London hotspot, offering classic cocktails, London's largest selection of Irish Whiskey and one of the world's largest collections of Poitín. For Burns Night only, the tavern has curated a limited-edition menu showcasing the finest Aberfeldy cocktails, such as the Sweet Afton — a mix of Aberfeldy 12-year-old whisky, sauternes, oats, honey and raspberries — and the Bobby Burns comprising Aberfeldy 12-year-old whisky, sweet vermouth and benedictine. The night will kick off with the Address to the Haggis, accompanied by complimentary haggis bites from Broadway Market stalwart, Deeney's, before renditions of some of Burns' most famous poems and Scottish hits from guitarist Kevin Ritchie.
Visit thesuntavern.co.uk
Enderby House, Greenwich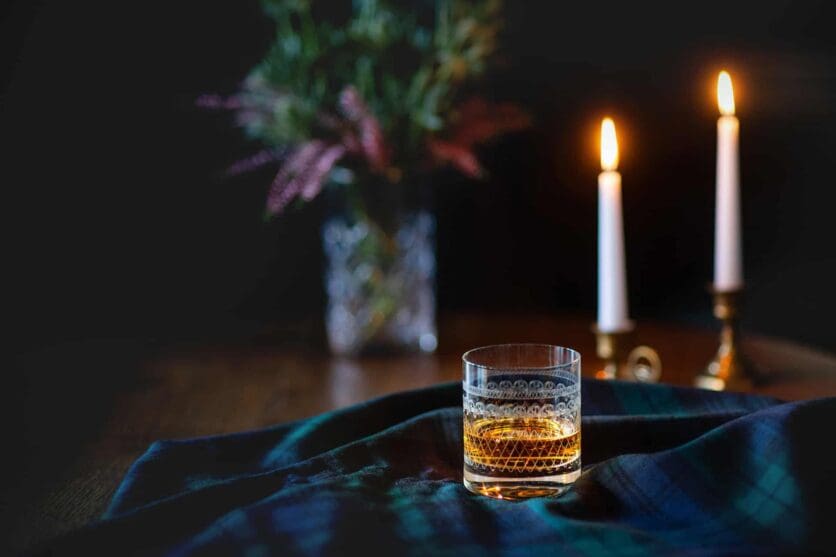 Get your creative juices flowing with a unique tasting and painting masterclass in the Octagon Room at Enderby House. For one night only on 25 January, the pub has partnered with London's leading paint and wine events company, Paintvine, for a Burns Night Sip & Paint session. With a dram of whisky in one hand and a paintbrush in the other, guests will be guided through a Scottish-themed painting masterclass. The result? A fine masterpiece worth hanging in your home and a memorable evening celebrating Rabbie Burns.
From £32 per person, visit enderbyhousepub.co.uk
The Bishop at The Berkeley, Knightsbridge
As one of the capital's most luxurious hotels, you can trust The Berkeley will celebrate the bard in style. On 25 January, The Bishop at The Berkeley – the hotel's pop-up pub for the winter months – will mark the traditional Scottish occasion with a one-off supper club. Guests will be greeted with delicious whisky cocktails and signature pub snacks before being invited into the dining room for a four-course menu of Scottish delicacies, all paired with the finest drams from Aberfeldy.
Dinner starts with Scottish smoked salmon and heritage beets before a traditional Cullen skink — Scottish soup with potato and smoked haddock — will be served as a lighter second course. The main event is, of course, a traditional Scottish haggis served with barrel-aged whisky sauce and the classic neeps and tatties, which will be piped into the room. The Ode to the Haggis will be performed and the final flourish is Scotland's answer to Eton Mess — a cranachan served with oats, raspberries and spiced biscuit for dessert.
From £75 per person, visit the-berkeley.co.uk
St James's Hotel & Club, Westminster
From 24-28 January, St James's Hotel & Club's Michelin-starred restaurant Seven Park Place by William Drabble will be cooking up a Scottish storm for guests to enjoy. Putting a refined spin on a much-loved culinary classic, diners at Seven Park Place will see Drabble prepare his signature seasonal haggis raviolo served with confit turnips and Dalmore 12-year Single Malt and thyme jus, as part of the eight-course Menu Gourmand.
In the 1857 Bar, guests will also be welcomed to enjoy the raviolo in a more informal setting, alongside Dalmore's 15-year-old Highland Single Malt while cocktail lovers can try the special Dalmore Port Wood Mackenzie Highball: a concoction comprised of Dalmore Port Wood, tawny port, raspberry syrup and lemon juice, topped with soda and finished with fresh raspberries.
From £140, visit stjameshotelandclub.com
The Galvin Bar at the Kimpton Fitzroy Hotel, Bloomsbury
Be transported from London's Russell Square to the Scottish Highlands on Burns Night by Michelin-starred brothers Chris and Jeff Galvin, who will be cooking a one-off, traditional Scottish menu, paired with warming whiskies, live bagpipes and poetry readings. In the decadent dining room of the Kimpton Fitzroy Hotel, the Galvins will guide diners on a culinary journey of Scottish delicacies, showcasing the finest seasonal produce across five courses. Dishes will include haggis, neeps and tatties, Buckfast-braised short rib of Scottish beef with rumbledethumps (a Scottish take on bubble and squeak), and, to complete the meal, a cranachan with oats, cream and raspberries. Whet your whistle with three whiskies, each honouring a different area of Scottish countryside, including Glenfarclas from The Highlands and The Macallan from Speyside.
From £68 per person, visit kimptonfitzroylondon.com
The Aubrey at the Mandarin Oriental, Knightsbridge
Haggis isn't for everyone and if it's not quite to your taste, the Mandarin Oriental hotel's luxury Japanese restaurant and late night izakaya, The Aubrey, is celebrating Burns Night in its own style with a showcase of Scottish and Japanese whisky. Toast the Scottish bard with a specially curated drinks menu available from Burns Night until the end of January. Sip and compare the delicate, sweet notes of Japanese Toki, Hibiki Harmony and Yamazaki Distiller's Reserve whiskies while drams of Scotland's finest exports will include peaty, rich and full-bodied Laphroaig 10, Highland Park 12 and Bowmore 15.
From £135 per person, visit mandarinoriental.com
The Rosewood London, Holborn
This winter, Glenfiddich has partnered with The Rosewood to create a low-lit, cosy terrace where Londoners can enjoy the brand's extensive range of whiskies while escaping the city's hustle and bustle. Exclusively for Burns Night, The Glenfiddich Time:Capsule will serve a selection of Scottish-themed dishes, including Rosewood London's take on Cullen skink, Glenfiddich dill-cured Loch Duart salmon and traditional haggis, neeps and tatties. Courtesy of Glenfiddich brand ambassador Alex Walker, guests can try opulent cocktails and join whisky tastings to the backdrop of Scottish poetry collective I am Loud's recitations of Burns classics, as well as several bespoke verses created for Glenfiddich.
From £135 per person, visit rosewoodhotels.com
The Cadogan Arms, Chelsea
In preparation for the annual celebration of Burns Night, one of the cosiest pubs in Chelsea, The Cadogan Arms, has curated a three-course traditional Scottish menu in partnership with Aberfeldy Whisky. Designed by Executive Chef Alex Harper, the set menu includes a starter of whisky-cured smoked Scottish salmon served with apple, mustard cream and beremeal bannock, followed by venison and haggis Wellington plated with cranberry, chocolate, and spicy red cabbage sauce. The dinner will finish with Scottish raspberry and whisky cranachan — a traditional blend of cream and fresh seasonal raspberries strengthened by Scottish oats and whisky.
From £75 per person, visit thecadoganarms.london
The Savoy, Strand
The Savoy is another luxury hotel calling on the experts for Burns Night offering by partnering with the Bowmore whisky distillery. On 25 January, guests will be able to enjoy a welcome tipple with Bowmore before indulging in a five-course meal, featuring Savoy twists on traditional dishes and paired with a specially curated selection of Bowmore whiskies. Following the dinner, entertainment and poetry, there will also be an opportunity to try ceilidh dancing. Plus, each ticket includes a raffle entry to win a stay for two at Fairmont St Andrews to continue the Scottish celebrations.
From £165 per person, visit opentable.co.uk