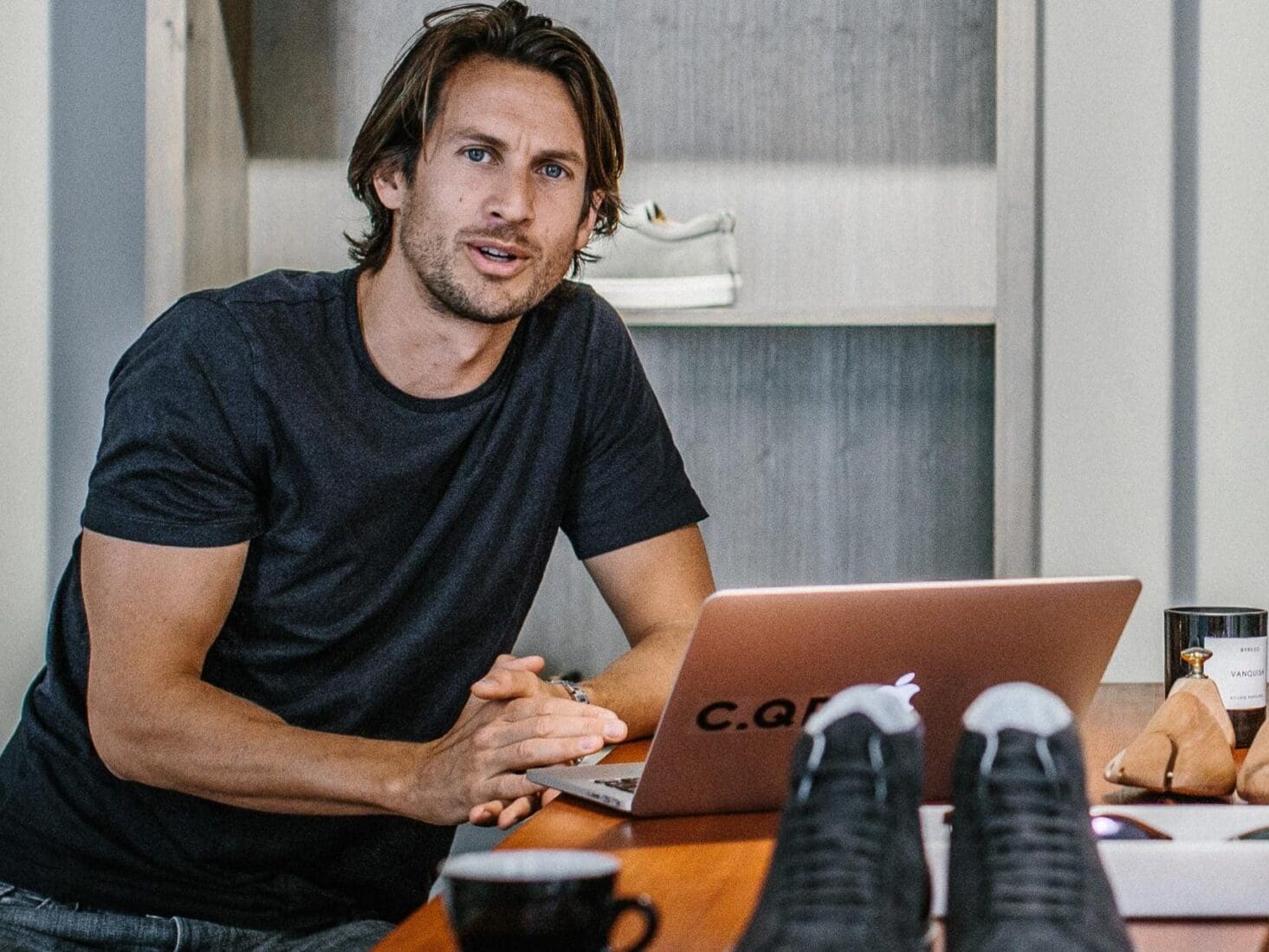 CQP'sAdamLewenhaupt on dressing for success during lockdown
"Not too new, not too tight, not too perfect"
Adam Lewenhaupt could be a model for his own brand. Blue-eyed, roman-nosed, with designer stubble and shoulder-length locks from a L'Oréal advert, the 39-year-old Swede is surf-dude cool yet armed with an enviable knack for nailing that easy-chic, smart-end of smart-casual aesthetic that every 40-something, Billions-watching, big-swinging hedge-fund-bro aims for come casual Friday.
I once had the pleasure of sitting next to Lewenhaupt during a press dinner put on in collaboration with one of his London stockists, Trunk Clothiers. Lewenhaupt talks with a worldliness picked up from pin-balling between the planet's power cities – London, Dhaka, Stockholm – and listens with a blue-steel intensity that would make your missus blush. You wouldn't blame her.
Lewenhaupt used to be in finance himself. Working for the likes of Goldman Sachs for more than a decade before jacking it in in 2013 to launch his own brand of premium plimsoll – the sort of sneaker Patrick Bateman might wear if he were reservation-hopping between Dorsia and Le Bernardin today.
CQP, which stands for Conversations & Quintessential Products, is partly a footwear-focused company and partly a way of championing certain ideals – ideals that, explains Lewenhaupt, "come to life through our products but are also expressed by our interview series 'Conversations', which highlight the sort of people we admire." See the brand's website for roundtables with the likes of interior designer Fredrik Karlsson, saxophonist Braxton Cook and DJ and producer Rudolf Nordstrom.
Consider CQP's kicks a collision between Good-Year-welted shoes and vintage Fred Perry tennis trainers. For how to master smart-casual cool, just Google Adam Lewenhaupt.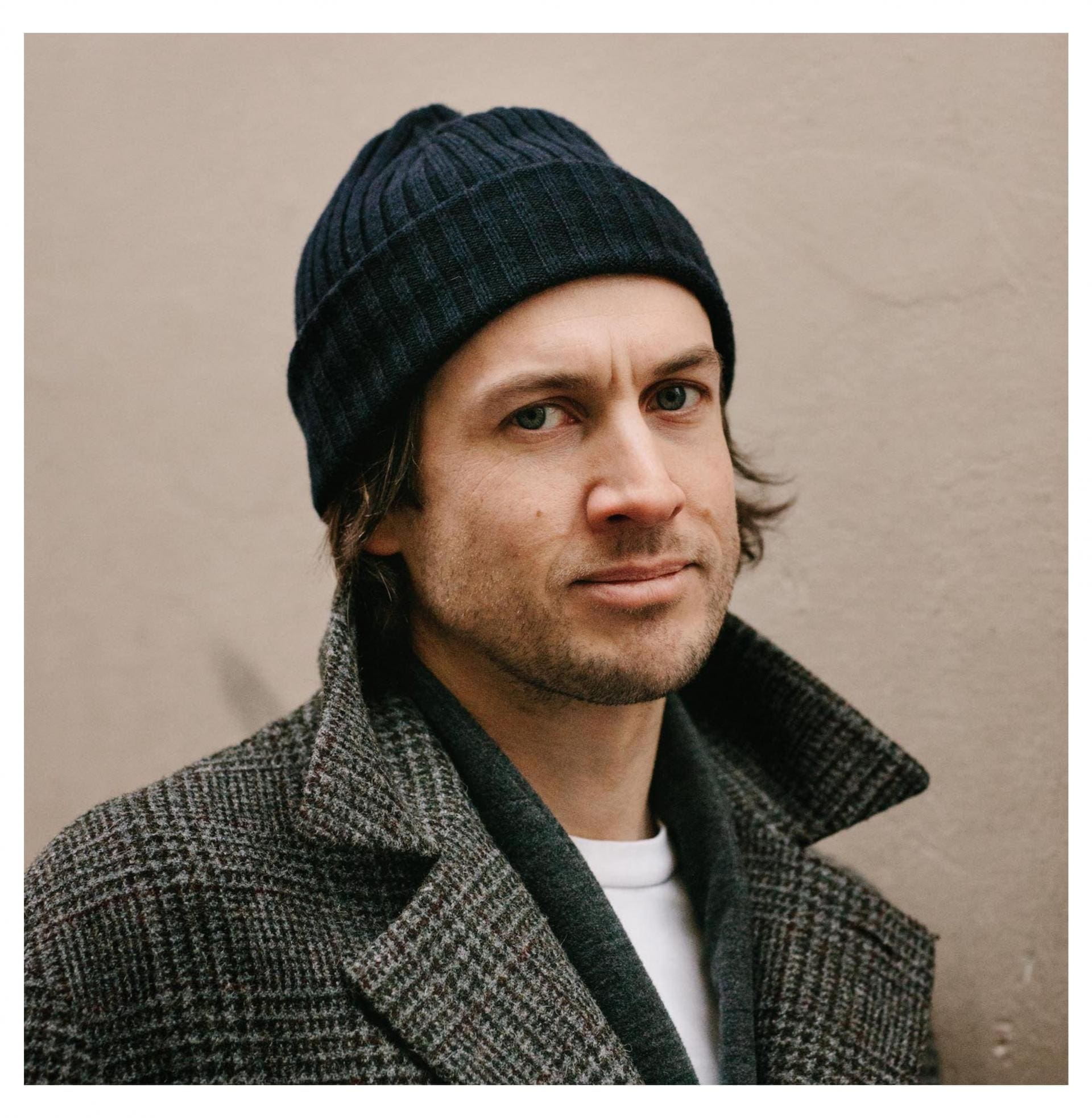 Hi Adam. Firstly, we hope you and your family are keeping safe during these challenging times. How have you been keeping sane during isolation?
Thank you! It seems we did actually catch the bug but are now almost back in shape. The isolation has been a pretty trying experience, especially with a three- and six-year-old running around my legs while I attempt to act professionally and focused on conference calls.
How does the current climate compare to the challenges you've faced in the past?
It is a very extreme, black-swan type of situation that hit hard almost overnight, with very little forewarning, so it can't be compared. We have had issues in the past, of course, but in a more normal environment – now nothing is normal.
You sell trainers directly through your website, as well as through retailers and your brick-and-mortar stores in Stockholm. How is e-commerce helping you weather the storm?
In a normal situation around a third of our business comes from e-commerce. The rest is divided on wholesale and our own boutiques. Now, wholesale has more or less stopped and we operate only limited hours in our stores – so e-com is pretty much the only thing that works for us at the moment. But it has slowed down – people have a lot of other more important things on their minds.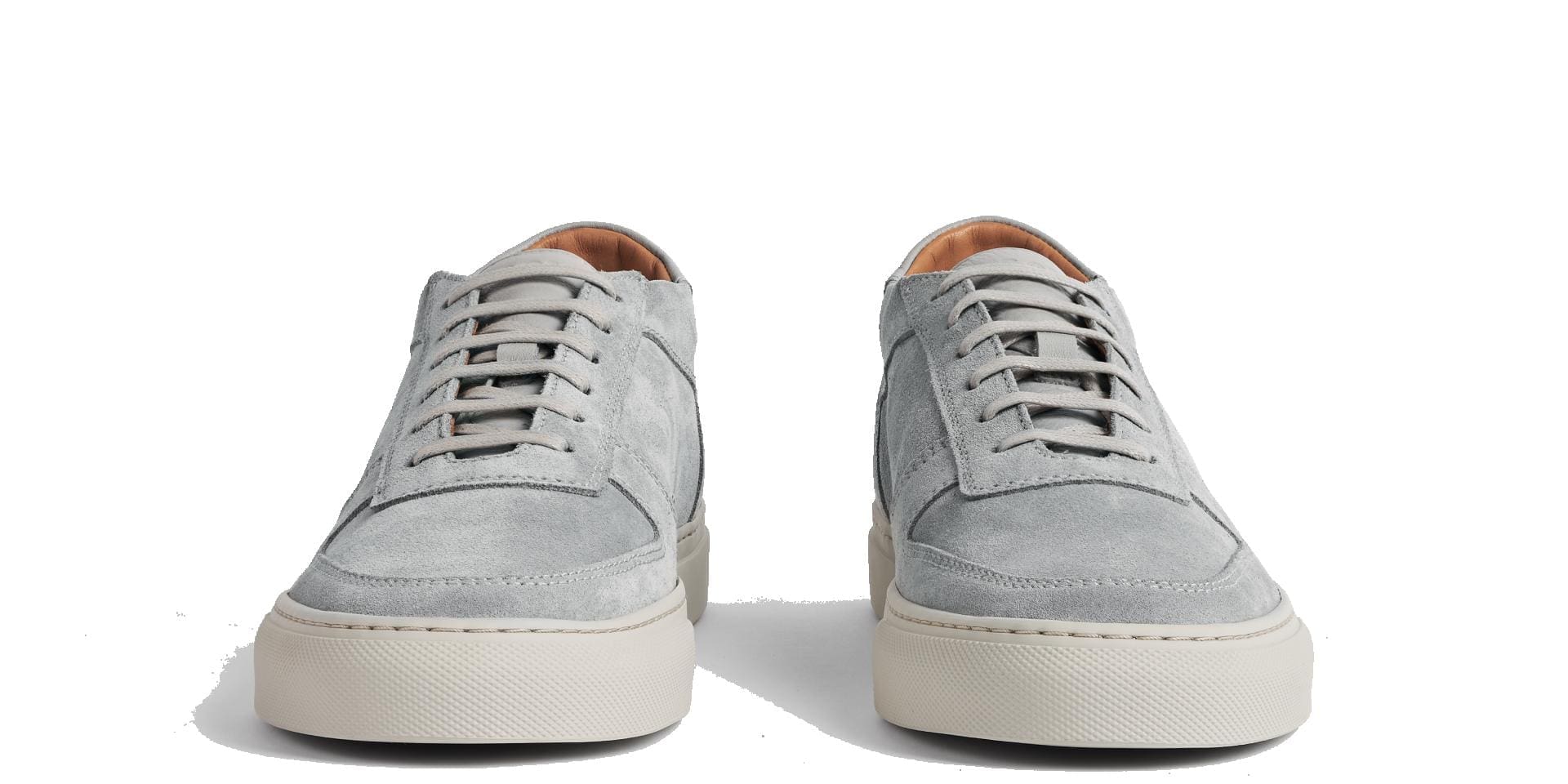 Why did you give up a safe job in finance for a precarious job in fashion?
I have asked myself that question many times, especially in the last few weeks. But I did it out of passion and to allow myself to do something I really felt like doing.
Why did you decide to set up a sneaker brand specifically?
I have always been very interested in shoes and sneakers especially. I grew up watching NBA stars like Michael Jordan and was also into skateboarding (although not great at actually skateboarding), so sneaker culture was very much part of my youth.
Did you foresee the explosion in the trend for smart sneakers?
Although we've been around for a while now the trend, when we launched in 2014, had been quite strong for some years already. And although it has shifted from minimalism to maximalist and perhaps now, tilting back towards more classic looks, there is an overall trend of people dressing more relaxed, so sneakers are really a staple product these days.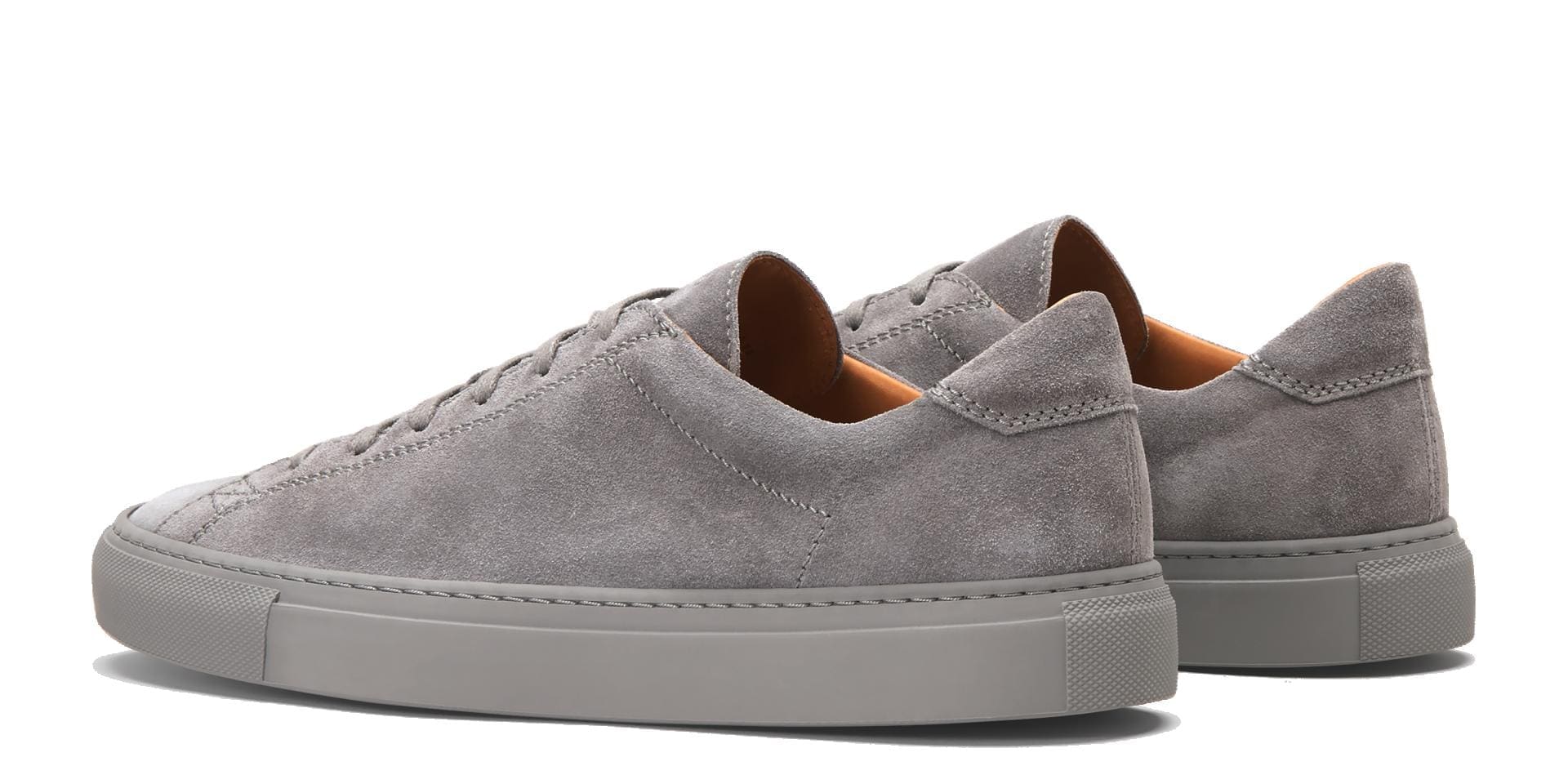 What makes CQP footwear different from other smart sneaker brands?
At CQP we are all about not compromising on how we select materials or with the finish, fit, comfort and feel of the products. Holding our shoes in your hands and comparing them to other brands, regardless of price, proves this. We are also great at colour combinations, and to hit that intersection between relaxed and a bit tidier.
At what point will the market reach premium, white-soled sneaker saturation? And will CQP diversify away from footwear when we get there?
I think that we may be there already, and in the past few years many brands have tilted towards other design-trends with chunky soles. This has made us stand out a bit as we have stood by what we have believed in from the start, which is to make great products that will last over time, also in terms of design. But that doesn't mean we will be looking at other categories at some point.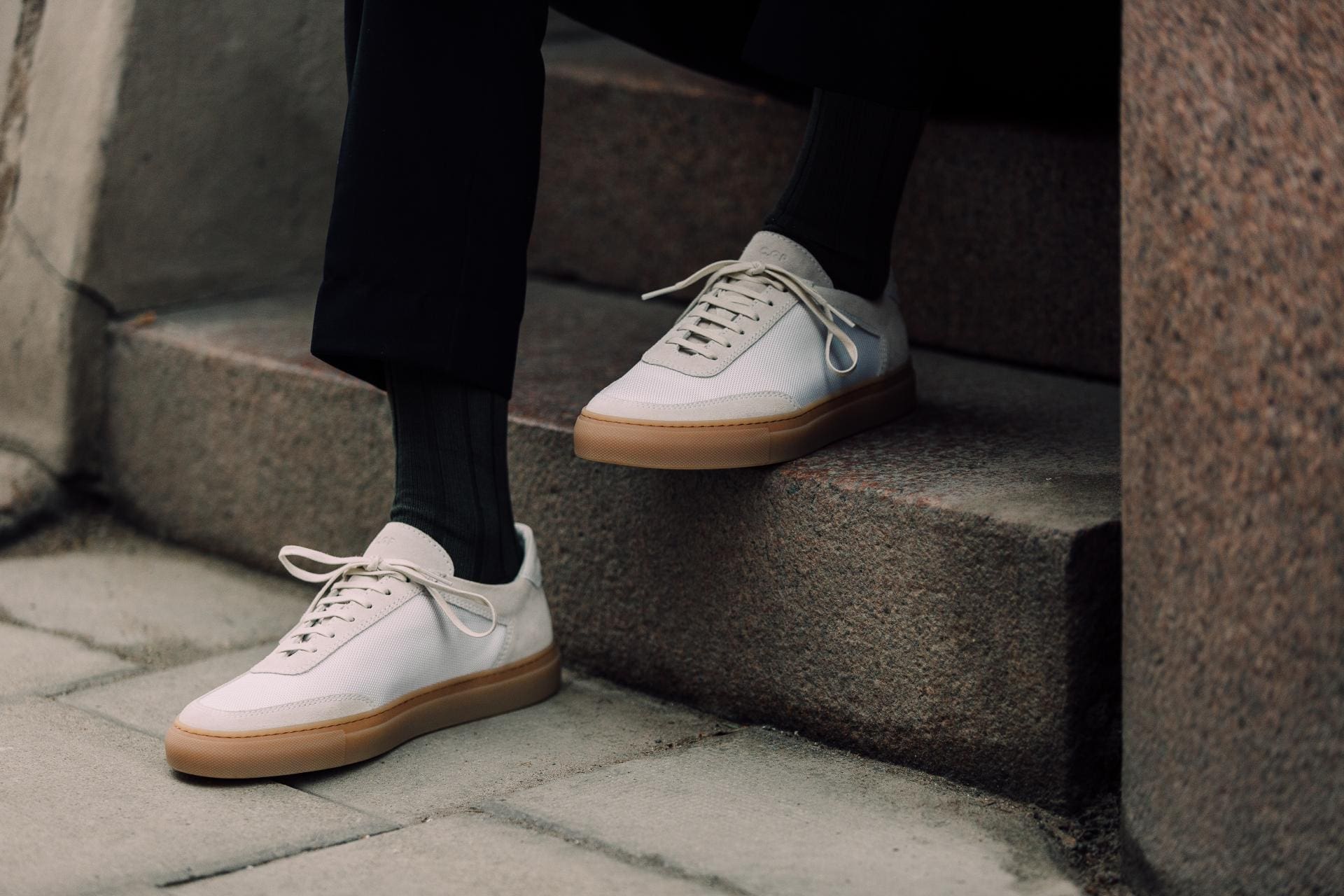 From where do you draw design inspiration?
Difficult to say, I think for me it's a process that doesn't really have a beginning or an end or a specific source. It is a combination of impressions. Typically, I get ideas in unexpected situations, when I am doing something completely different.
From where do you source materials and where are you shoes made?
We source most raw materials in Italy and have our production in Portugal. So our thoughts go out especially to the great craftsmen in those countries, especially Italy – we hope they get through these very difficult months in decent shape.
What is CQP's most popular shoe?
In the summer it's a model called RACQUET which is a very classic tennis silhouette. It stands out because it is unlined, and therefore extremely soft, comfortable and breathable.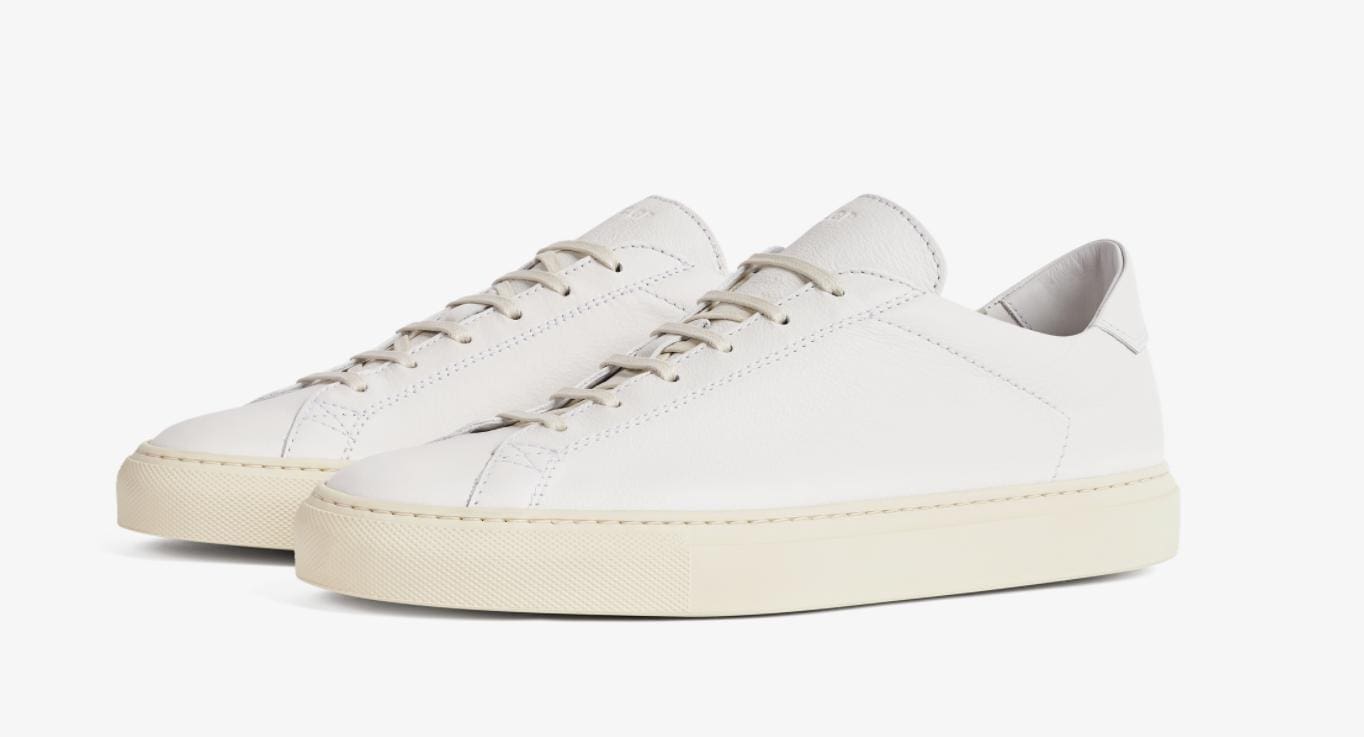 Which CQP shoe are you mostly wearing at the moment?
I'm wearing a style we are about to releases in the coming weeks – it's called STRIDE and is a low, classic, runner. I hope others will like it as much as I do.
Describe your personal style…
I think I dress in a way which is a sort of middle ground between quite relaxed and a bit elegant. Casually elegant perhaps. I am very conscious about fit and materials, but a bit conservative. So our shoes fit into my own style quite well.
What do you wear when working from home?
I'm dressing more casually when working from home, but still try to take care to get dressed properly. I think it's important to maintain both style and some level of order or normality if you will, or the quality of everything else – work will probably deteriorate accordingly. My at-home uniform are dark grey jeans, a cashmere sweater and, of course, a pair of CQP sneakers.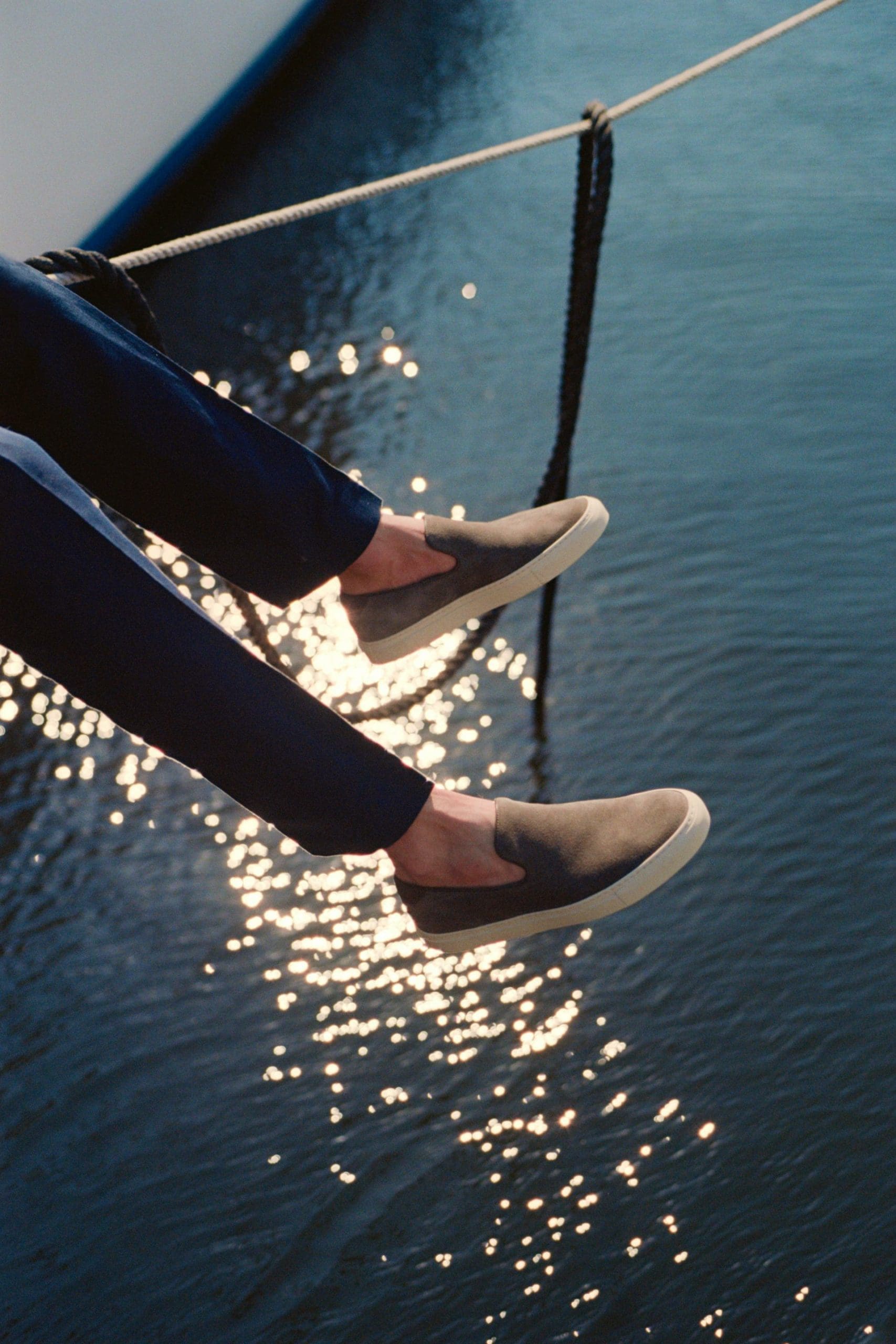 What are the fundamental rules for mastering smart casual?
To me smart casual is about keeping a certain balance and not going too far in either direction. It's important to maintain some degree of elegance and for that colours and fit are very important, as well as the choice of shoes, as shoes can either dress up or dress down an entire outfit.
What are the building blocks behind every successful outfit?
It's probably good to build one's wardrobe around a few key pieces that always work, and that can be combined differently depending on occasion. I find that I tend to vary less and less these days. Fit is always important – it really shouldn't be too tight – as well as textures, toned-down colours and materials. Quality can be seen. Again, it comes down to balance and I find that the best dressed rarely overdo it, or at least manage to act as if they don't care too much. Not too new, not too tight, not too perfect.
Which three items would you save from your wardrobe in the event of a fire (having already navigated the family and cat to safety)?
A perfect light blue bespoke shirt from Barba, a pair of worn-in jeans by FRAME and merino sweater from my friends at Saman Amel in Stockholm.
What are the world's most stylish cities?
Probably Milan and Paris. The 'French Ivy' style has gotten to me lately. People in my hometown Stockholm also dress OK, but very few dare to dress individually which is sad.
What gets you out of bed in the morning?
My kids – literally! But I would get up anyway, even these days I get a kick out of what I do.