The economics of exclusivity: Why luxury brands are hiking prices to draw buyers in
The price of luxury goods is on a seemingly endless upward trajectory. Inflation and supply chain problems have a part to play, but so too does a strategy of concerted price hikes. But will consumers bite?
In recent years, the price of designer fashion has risen steeply. This isn't altogether surprising – between Covid lockdowns, inflation and the cost of living crisis, prices in every sector are going up. Retail of all kinds is experiencing supply chain interruptions, labour shortages and an increase in the price of raw materials, and luxury is hit particularly hard by these factors: "Although there is cushioning in the pricing, luxury brands face very high capital structures because they own their factories, employ specialised personnel, and spend a lot on retail stores and communications," explains Thomaï Serdari, Adjunct Professor at NYU Stern School of Business.
But external influences aren't the only cause of recent hikes – luxury prices have been skyrocketing for decades, at over twice the rate of inflation. This is because raising prices is also a strategy employed by brands. It may sound counterintuitive: if you raise prices, fewer customers can afford to buy your goods, and profits come down, right? Actually, it's not as simple as that.
"Higher prices communicate the status of a product – how accessible or inaccessible they are defines how luxurious the brand appears," says Professor Serdari. "Elevated pricing helps brands remain exclusive, and there is nothing more important than exclusivity." Luxury products are categorised as Veblen goods: where price point correlates to desirability, as opposed to having an inverse relationship (as with the mass market).
In July 2021, Capri Holdings announced that prices at subsidiary company Michael Kors were "going to go up considerably". CEO John D. Idol also confirmed that the brand would move away from any aggressive discounting of its offerings – shares shot up by 16 per cent in response.
Similarly, in spring 2019, Prada announced that it would do away with markdowns. The fashion house raised prices by an average of 13 per cent in 2020, according to Deloitte, and later reported a revenue increase of eight per cent compared to the same period of 2019. Burberry, meanwhile, is moving upmarket via – you guessed it – price hikes and a move away from markdowns. For the quarter ending June 2021, it revealed that sales of leather and outerwear more than doubled compared to the same quarter the year before.
Then there's Chanel. The label has hiked the price of some of its handbags by almost two-thirds since the end of 2019, according to the Business of Fashion. The Classic Flap bag, for example, was priced at £4,620 prior to March 2020. In June, it rose to £5,300, then £5,550 in October, and £5,780 in July 2021.
The brand has attributed the hikes to exchange-rate fluctuations, changes in production costs and efforts to ensure pricing continuity around the world, but some analysts believe that they could also signal a corporate strategy. They believe that Chanel is trying to occupy a position in the industry akin to, say, an Hermès – whose Birkin and Kelly bags go for up to £50,000 a pop (although this can be more on the resale market) – rather than a Louis Vuitton or Gucci, which cater to more aspirational audiences.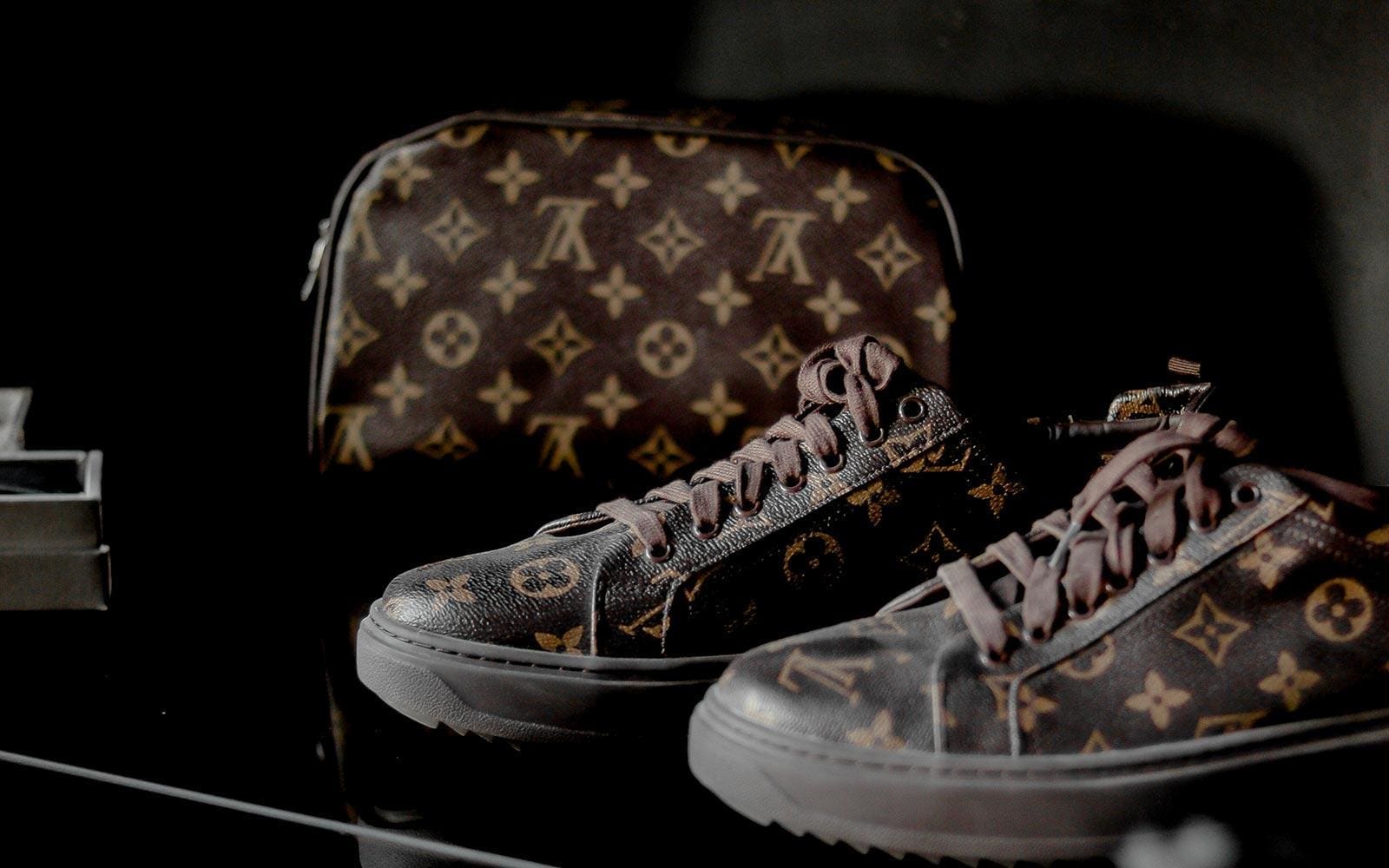 What Hermès has done with the Birkin and Kelly is a masterclass in how to wield a high price point to create cult-like demand: once upon a time, there was a waitlist of up to six years to purchase one of these bags (although these have now been scrapped), exacerbated by the fact that Hermès notoriously restricts the number of bags that consumers can buy. This is known as scarcity, and is another tactic used to elevate the status of a luxury item.
Again, this seems counterintuitive: why make it difficult for people to buy your products? Well, it is an established law of economics that the rarer something is, the greater its value. Former Hermès CEO Patrick Thomas put it best when he said, "the luxury industry is built on a paradox: the more desirable the brand becomes, the more it sells but the more it sells, the less desirable it becomes". This is luxury's virtuous (or vicious, depending on how you look at it) circle.
True to form, Chanel also limits access to its products – it is one of the last digital holdouts in fashion, with a longstanding policy against selling handbags or clothes online. But will its efforts to cultivate exclusivity pay off? "Price hikes that happen too often and don't align with the rest of the market will harm the brand," cautions Professor Sedari. In other words, you can't just raise prices indiscriminately and expect customers to bite.
Hikes have to be well-judged and justified. "True luxury brands have foundations in history, heritage, and a tradition of high-quality making," Professor Sedari continues. "They employ research and development teams who come up with original designs made with quality materials. That's what differentiates them."
A Birkin, for example, reportedly requires three days of labour from a single craftsman who has apprenticed for at least two years. According to Chanel, "buying [a Chanel bag] brings with it renowned expertise and French design, an unfailing commitment to preserve skills and craftsmanship, leading-edge innovative manufacture, and guaranteed provenance of the raw materials."
As well as quality, Chanel also offers its customers an experience: "To be able to wear Chanel clothes, you need to try them on. You need to have a tailor who alters the clothes to fit exactly to your body… it's part of our differentiation to have ready-to-wear that is perfect for our customers," president of fashion Bruno Pavlovsky has told Business of Fashion, explaining the company's decision not to go digital. This is also backed up by an extensive warranty program; Chanel has recently extended its aftercare offering from one to five years, which helps justify a premium price point.
It may be a while until we can establish whether Chanel's price hikes have paid off, but we can make an educated guess. One way to gauge brand reputation is by looking at the resale market; if people are willing to pay retail prices (or more) for second-hand items, this can only be a good thing. Chanel items do well on the resale market, losing barely any value.
But perhaps, when we talk about exclusivity as a marketing strategy, we're having the wrong conversation. As Professor Sedari points out, "luxury is by definition 'slow', and in that sense the exact opposite of 'fast fashion'."
Luxury brands often get criticised for raising their prices, but isn't buying fewer goods that last a long time the sort of consumption that we should be aspiring to? Fast fashion is all about tapping into the current cultural moment, creating a cycle of novelty that tells consumers they need the 'latest thing' – what Chanel and others are proposing is the reverse.
Additionally, making smaller runs (and in some cases a deficit) of a product is far preferable to churning out vast amounts indiscriminately, and avoids the problem of unsold inventory and waste. In this sense, says Professor Sedari, "luxury brands have been sustainable since their inception".
Price hikes are often considered elitist and unethical, but the truth is that they are an established and important strategy for luxury brands. There's always going to be a top echelon that caters to the most rarefied groups – the Hermès-es and, quite possibly, the Chanels. What we should be focusing on is making sure that these brands take their role as fast fashion's foil to heart, creating innovative solutions such as repair and alterations services and second-hand sections – think Gucci partnering with The RealReal or Kering investing in Vestiaire Collective.
Not everyone can afford a designer bag, but if luxury labels truly commit to their 'buy less, buy better' ethos, everyone will feel the benefits.