Property of the month: A Mayfair flat swapping tradition for trendiness
Think you can't get a contemporary property in Mayfair? Think again. 7 Charles Street swerves garish and oozes taste
Areas like St John's Wood, Fitzrovia and Islington are by all means 'prime', and hold appeal for a slightly alternative vibe thanks to their up-and-coming credentials. But for big, brassy, tens-of-millions-as-opposed-to-millions-of-pounds homes, you're typically looking at Mayfair, Belgravia and Knightsbridge. The big boys. There's even a name for this charmed spot – the 'golden triangle' – the locus long considered the go-to for the rich to buy in London.
Mayfair, in particular, is possibly the most rarefied address in the capital – home to Savile Row, The Ritz and Burlington Arcade. It's a haven for old British sensibilities: a setting for P.G. Wodehouse and Jane Austen novels, the former home of Oscar Wilde, and a popular tea destination for Queen Victoria. It's iconic, traditional… dated… fusty…?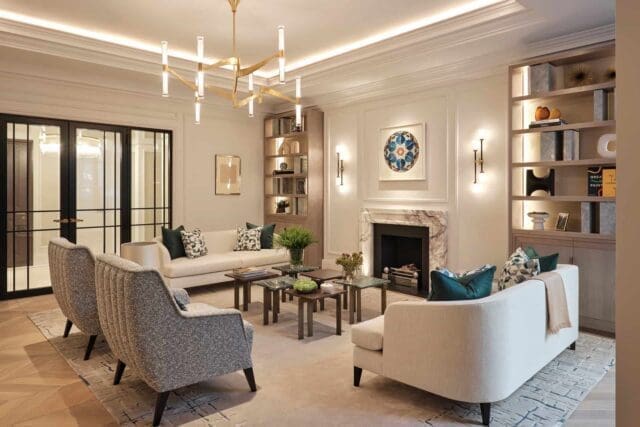 OK, maybe that's harsh, but it is fair to say that Mayfair isn't known for its avant-gardism. The property here tends to reflect this – not that there's any shortage of big-ticket renovations but (and this is a generalisation) they often have a certain vibe about them. A 'golden cornicing' vibe. A 'marble everywhere you look' vibe. A 'lots of money spent but not always tastefully' vibe.
This month's Property of the Month is doing its bit to dispel this perception. This is a modern home with a focus on sustainability. It's not a home for the pale, male, stale contingent oscillating between Lock & Co. and Claridge's. It is a home for the modern Mayfairite.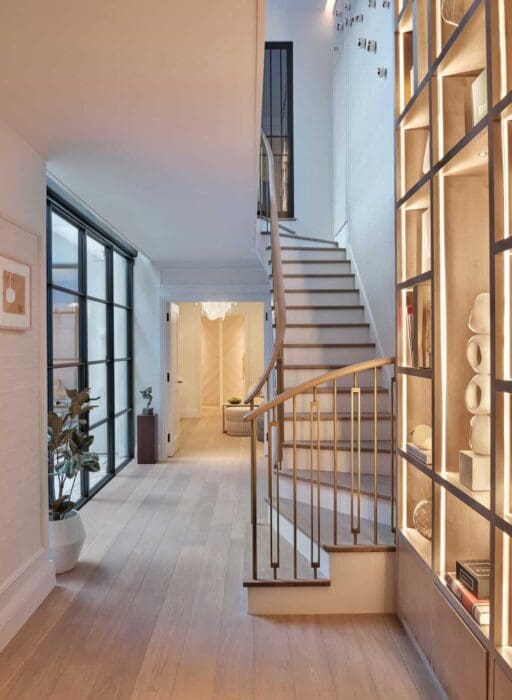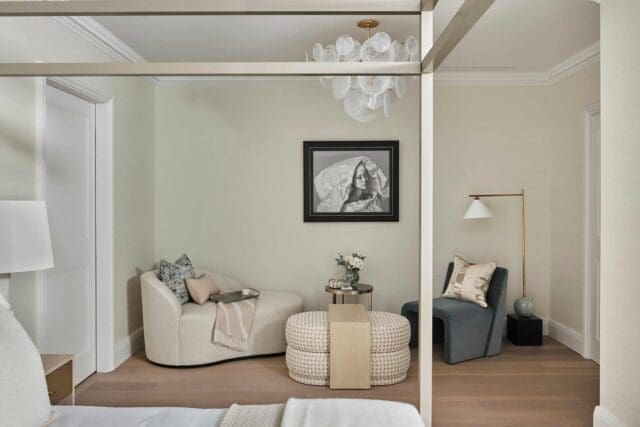 7 Charles Street might be a Grade II-listed duplex on a historic street (most of the buildings here were constructed between 1745 and 1750). But a recent redevelopment by property company REDD, alongside interior designer Taylor Howes Designs and art curator Tanya Baxter Contemporary, has really freshened things up. Original features have been reinstated in this three-bed, three-bath, but REDD has also introduced elements like a double-height gallery wall and centralised open atrium that spans the height of the building.
The two-storey, 3,400 sq ft home is inspired by the tailors, couturiers and fashion houses that once resided in Mayfair, as well as nodding to its proximity to Bond Street and Berkeley Square, which plays host to the annual art and design show, PAD. It does so by featuring some 15 different UK design brands, from Chesneys fireplaces and Samuel Heath bathrooms to Bert Frank lighting and Havwoods flooring. 7 Charles Street is also home to a fantastic collection of modern and contemporary art, including Gustav Klimt, William Scott and Adrian Heath. In the central living space, above the fireplace, is a 2009 signed Damien Hirst.
Another thing that differentiates 7 Charles Street from other, more 'conventional' W1 domiciles, is the clear transition from formal to relaxed as you move through the space. Its historic nature is felt in the study, living and dining rooms, but there's a casual, calming ambience to the bedrooms and lower levels. Crittall-style doors and windows are regularly found in the capital's loft-style converted warehouses, yet here they are in a period mansion in Mayfair.
Similarly, Taylor Howes Designs employs traditional materials in a 'new' way. In the kitchen, for example, banquet seating has been created using fluted vegan leather, and there's a feature curved wall to the back of the space. Elsewhere, eucalyptus timber, regarded as one of the most sustainable sources of timber, has been used in the joinery in the master bedroom.
The interiors at 7 Charles Street wouldn't look out of place in Canary Wharf (in fact, the warm woods and organic shapes of the upstairs recesses remind of the Wharf's One Park Drive penthouses). Yet the essence of Mayfair remains in marble fireplaces and vaulted ceilings. This refurbishment is a seminar in how to bring a historic property into the 21st century, without resorting to gaudiness in an attempt to retain 'extravagance'.
7 Charles Street is on the market for £12.5 million, redd-realestate.com