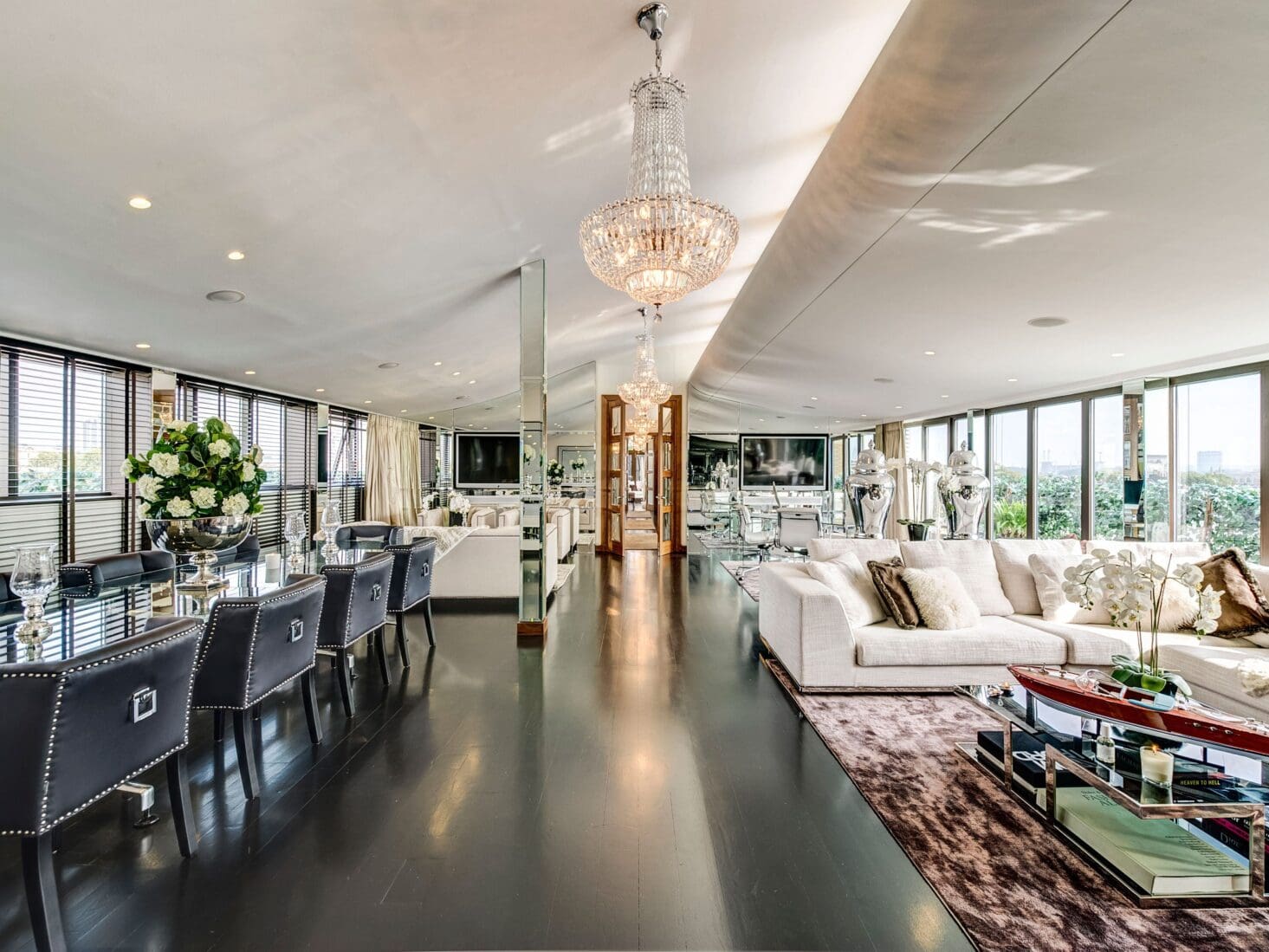 Property of the Month: Hugh Grant's former South Kensington penthouse
This glamorous property, owned by the actor in the early Noughties, has recently come back on the market
Back in 2002, Hugh Grant was busy filming Christmas classic Love Actually. The film is set all over London, from Heathrow Airport to Downing Street and Somerset House; Grant needed a city bolthole while he was filming, and settled on this glitzy penthouse in SW7. The Notting Hill star sold the property a year later (for £3.5 million, according to Tatler, making a tidy £250,000 profit), reportedly to upsize.
20 years later, the property is on the market again – this time for £7,250,000 (oh how times change). Interested to see how an A-lister lives? Let's take a look inside.
This three-bedroom apartment has everything you'd expect from the former home of the rom-com star. It's immensely private, spanning the entire seventh floor of Petersham House, and accessible via a personal lift that opens directly into the reception room. It is also, for all intents and purposes, a bachelor pad.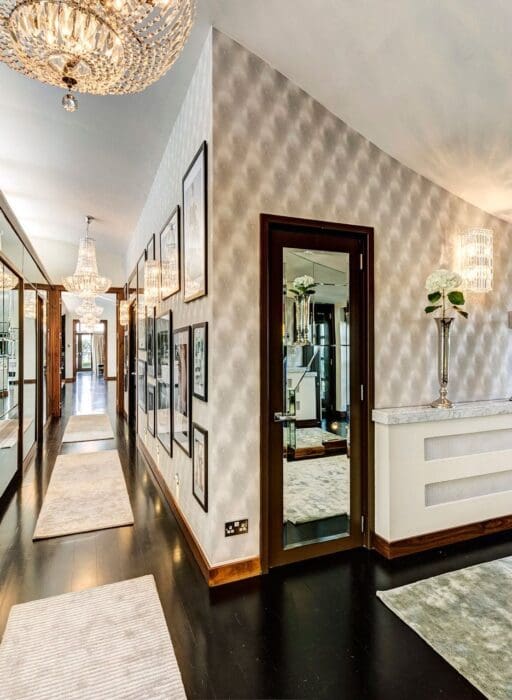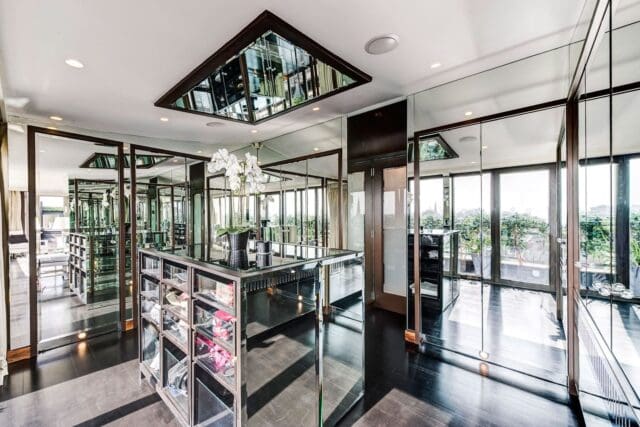 Interiors adopt a glam, contemporary style – mirrored surfaces and crushed velvet abound – while luxurious furnishings include custom-made crystal chandeliers. The colour palette is muted and ceilings vaulted, creating the impression of even more space.
The semi-open plan reception room incorporates a living room, dining area, kitchen and office, and would be perfect for parties – imagine the sunset through those floor-to-ceiling windows. There are also sliding glass doors off this area for easy access to the terrace – a west-facing deck featuring a six-person jacuzzi and spectacular views towards Chelsea.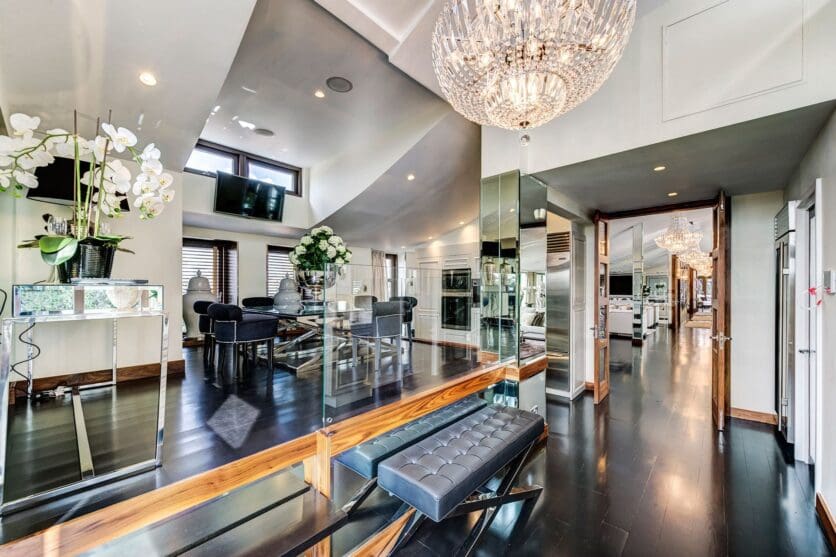 The master bedroom suite, meanwhile, takes in south-facing views towards the Thames and Battersea Power Station and benefits from a dressing room. The master bathroom is also worth a mention: it's clad in white marble, with a dramatic skyline framed by a skylight above the shower. The property also boasts air conditioning throughout – a feature that is increasingly coveted by buyers.
The whole penthouse has just over 3,000 square feet of lateral internal space – rare in South Ken, which is dominated by period buildings. In total, the property boasts three bedrooms, all with en suites, as well as a living room, sun room, dining room, gym, and two terraces.
Finally, we don't need to remind you of the virtues of living in an area like this, but a major part of the appeal of Petersham House is its proximity to the buzzy restaurants, bougie boutiques and leafy parks of Central London.
From mirrored dressing rooms to rooftop hot tubs, the Petersham House property offers you the chance to live like a film star. True, the look and feel of the place says 'bachelor pad' in the most 'Hugh Grant' sense of the phrase, and would be a fantastic place to entertain, but its size means that it is also brimming with family home potential. As crowd-pleasing as HG himself, then.
On the market for £7,250,000, visit bhhslondonproperties.com