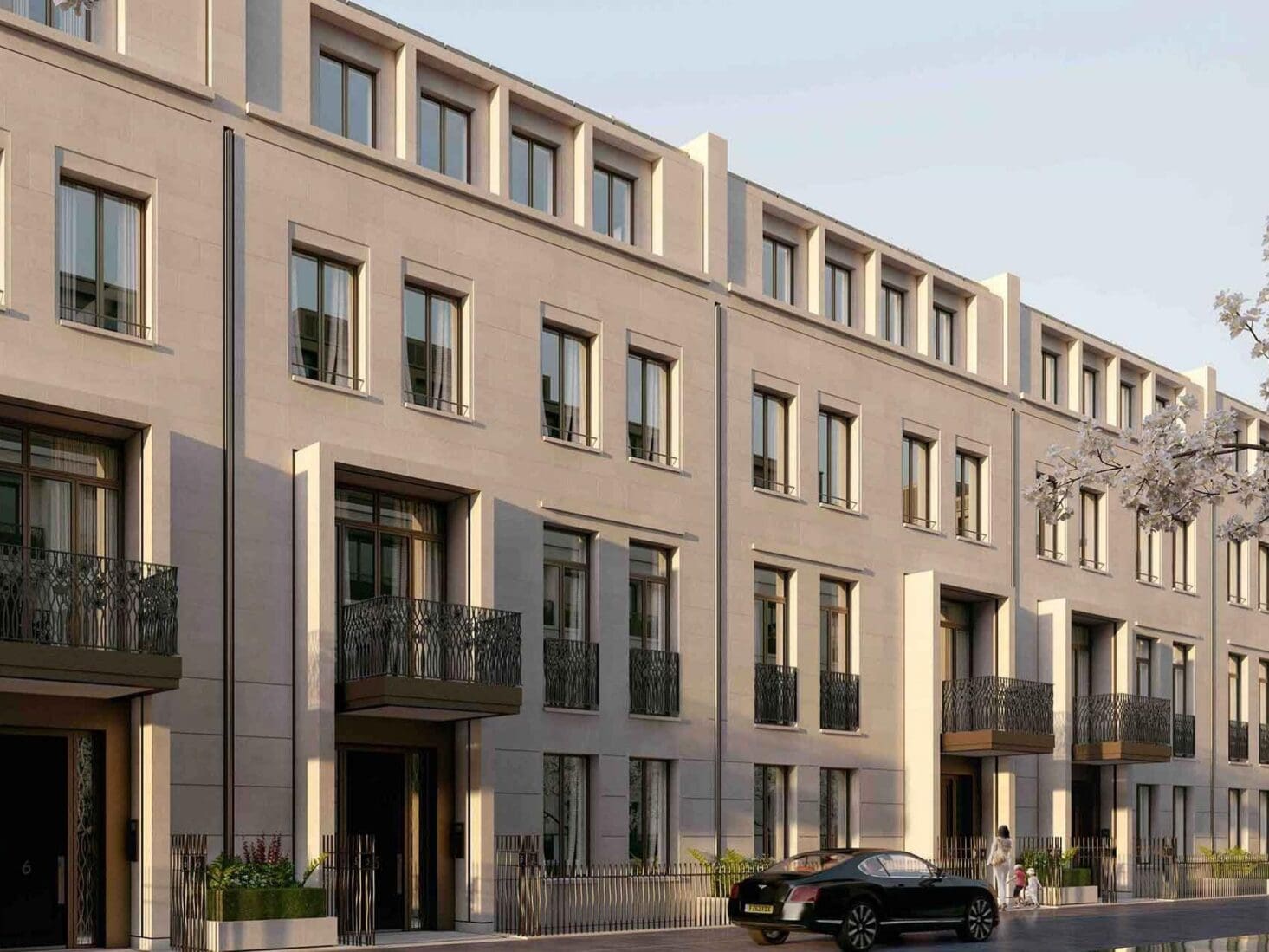 Chelsea Barracks Gets Its First Public Artwork
Ahead of Chelsea Barracks' completion, sculptor Conrad Shawcross has been commissioned to create the neighbourhood's first public artwork
The first phase of Belgravia's most anticipated development is due to be revealed in 2019 and with it a nod to the area's artistic roots. Sculptor Conrad Shawcross – the youngest living member of the Royal Academy of Arts at 41 – has been commissioned to create a public artwork for Chelsea Barracks, a new neighbourhood in the heart of London that will boast a rare collection of apartments and townhouses.
Located on a former army barracks, the new development will span 12.8 acres. In addition to residential opportunities, there will be an array of amenities, including restaurants, shops, sports facilities, and a state-of-the-art health club and spa. Five acres (40 per cent) of previously concealed land will be opened up to create a public green space.
Shawcross will create the first in a series of designs expected to be unveiled in the area's seven new garden squares; the inaugural work will sit on Dove Place, on the corner of Chelsea Bridge Road and the design quarter of Pimlico Road.
The sculptor is no stranger to the property world, having created The Optic Cloak for Greenwich Peninsula in 2016. His new design will combine his signature mechanical style with nods to the prestigious London area, most significantly the city's oldest botanical garden, Chelsea Physic Garden.
"I did some research into the area and one of the key things was horticulture. The awareness of plants and the distinct history were in my mind's eye; the piece had to be a sculptural yet natural formation," Shawcross says of his design. "It is very mathematical but has echoes of many things; hopefully, it will have many reminiscences and oscillate between different meanings for differing people."