7 Wonderful Things To Do In London This Weekend (28-30 June 2019)
What's on in London this week
Masterpiece London, Chelsea (from Thursday)
Masterpiece London returns to Chelsea's leafy Royal Hospital gardens this week for seven days of prestigious art and design. The internationally-acclaimed cross-collecting fair brings together more than 150 collectors of art, sculpture, furniture and fine jewellery, ranging from the antique to present day.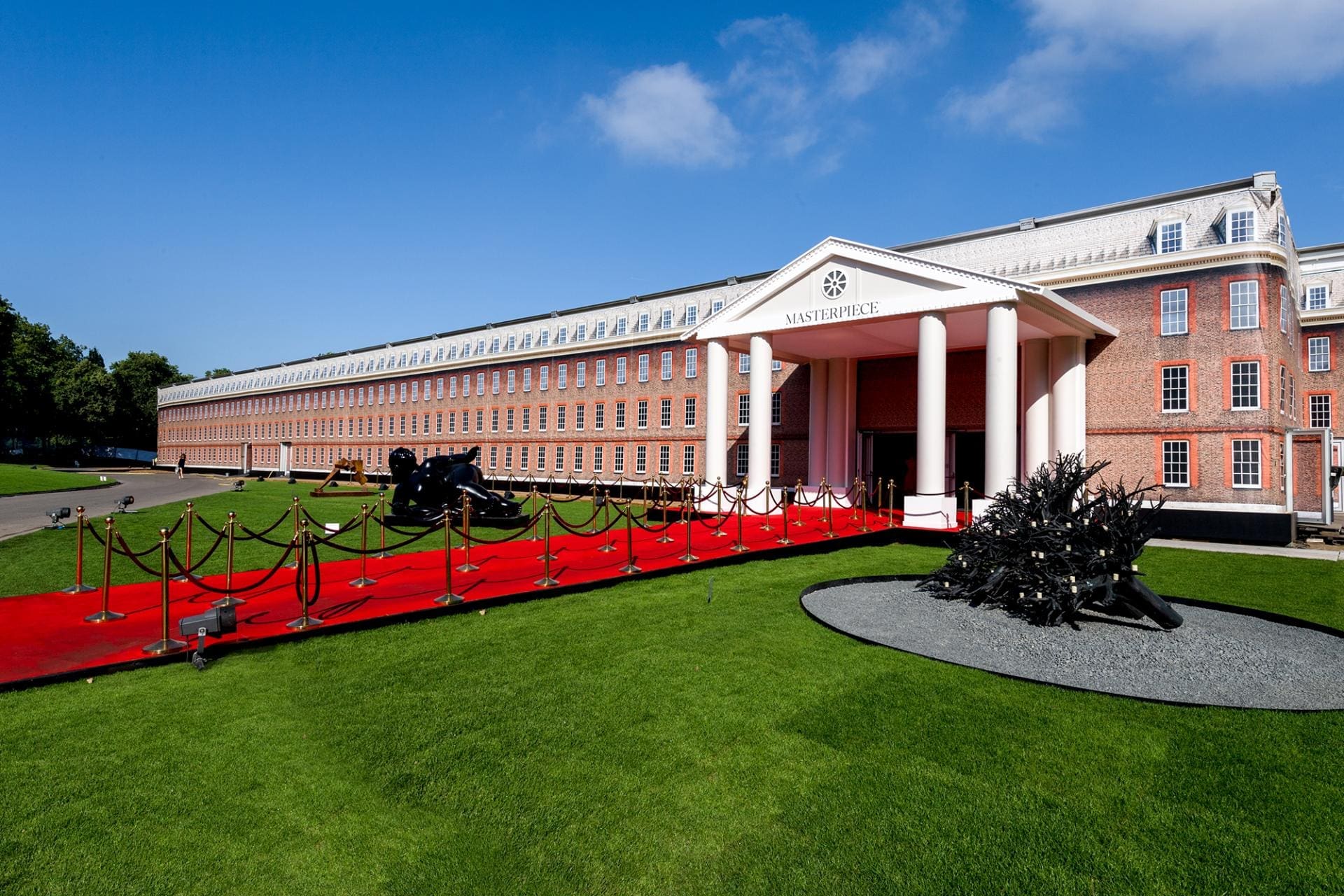 Date: 27 June-3 July Price: From £38.50 Location: South Grounds, The Royal Hospital, SW3 4LW Closest Station: Sloane Square Website: masterpiecefair.com
London Art Week, Mayfair & St James's (from Thursday)
The biannual London Art Week kicks off this Thursday in Mayfair and St James's. The area's prestigious galleries, dealers, auction houses and museums open their doors to the public for seven days of exhibitions, events and talks, showcasing pre-contemporary drawings, sculpture and decorative art available to buy on the market today. Highlights this year include a Renaissance court casket with trompe l'oeil marquetry from Newbattle Abbey, which has not been seen in public since 1883, and a panel discussion on Wednesday 3 July on 'Old Masters in the Digital Age', chaired by Mark Rosen, associate director of marketing at Artsy.
Date: 28 June-5 July Website: londonartweek.co.uk
Kensington and Chelsea Art Weekend, (Saturday and Sunday)
For a further dose of art in London, head to the Royal Borough of Kensington and Chelsea. The Art Weekend brings together local galleries, museums and public spaces for two days of celebratory workshops, talks and events. Follow the Art Trail to see newly painted murals at Chelsea Fire Station and Chelsea Arts Club and an outdoor installation at Sloane Square, or jump aboard the free Hop on/Hop Off bus tour, which will whisk visitors to ten locations in the Royal Borough.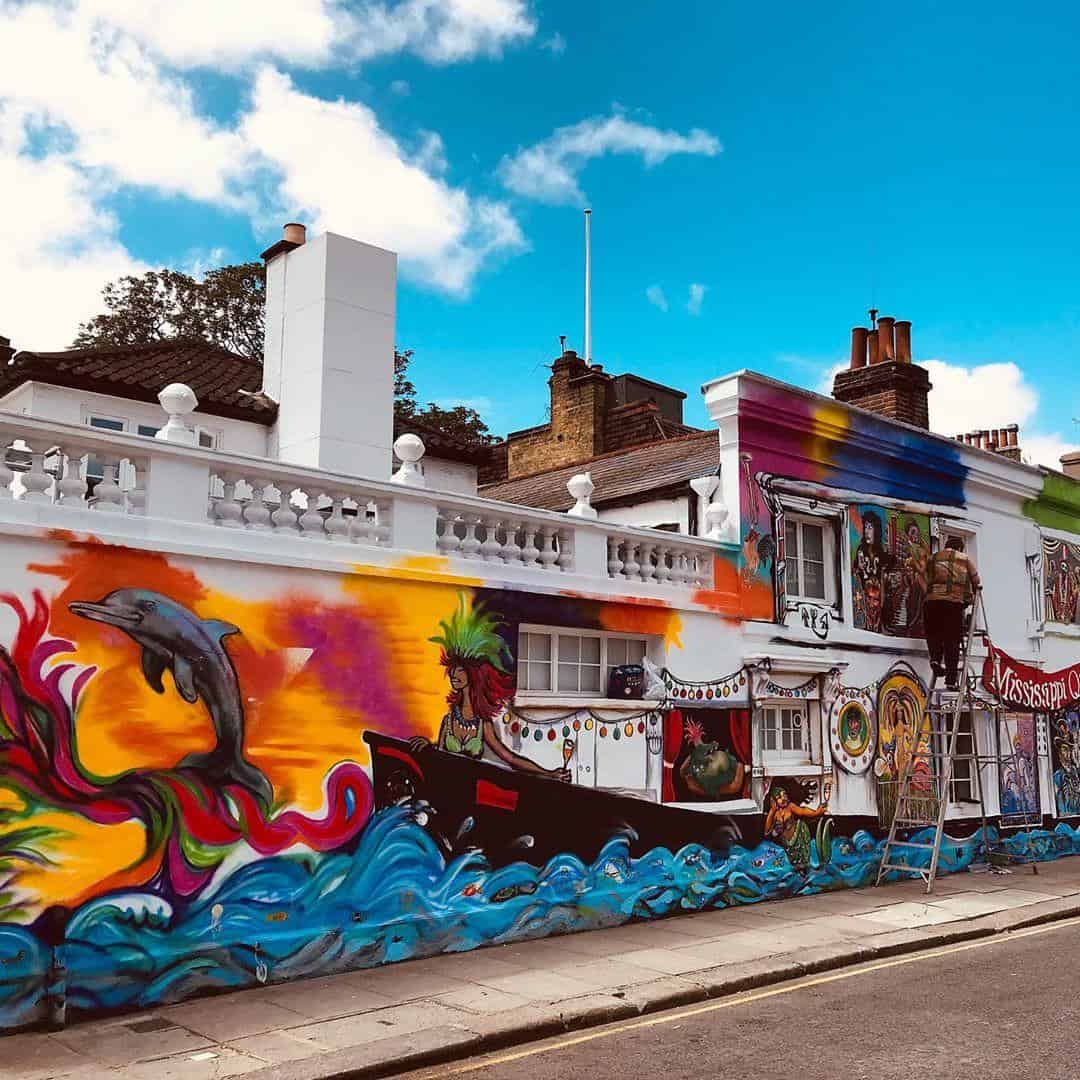 Date: 27 June – 5 July Time: Price: free Location: Throughout Kensington & Chelsea Website: kcaw.co.uk
A Midsummer Night's Dream at The Open Air Theatre, Regent's Park (All Weekend)
A Midsummer Night's Dream returns to Regent's Park Open Air Theatre this weekend. The outdoor stage, hidden in the trees of Regents Park, is the perfect setting for Shakespeare's enchanting and humorous fable of fairies, love, adventure and mischief, written in 1595.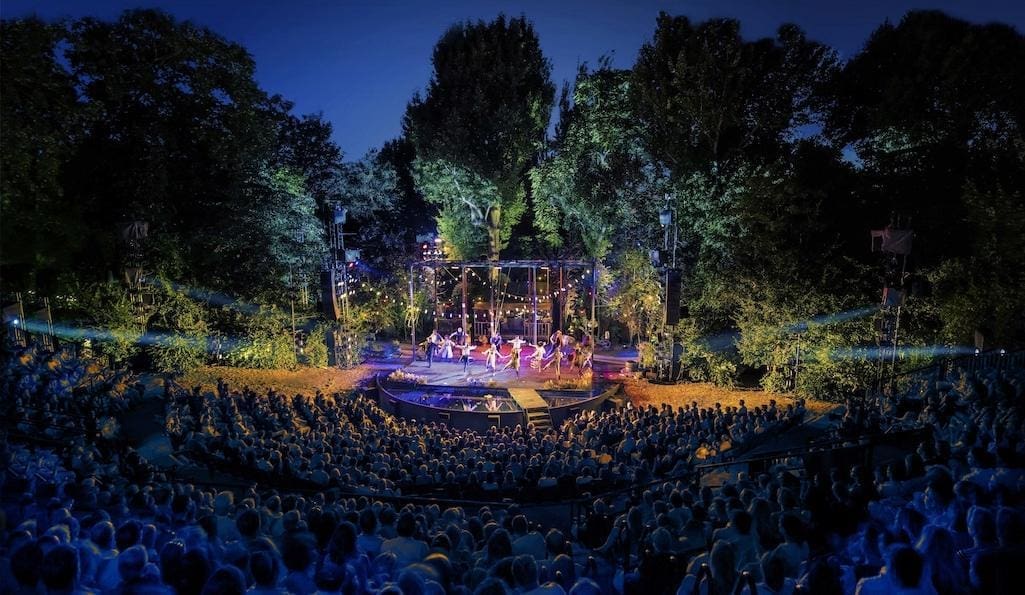 Date: 28 June – 27 July 2019 Price: from £23 Location: Regents Park, NW1 4NU Closest Station: Baker Street
Website: openairtheatre.com
Gant Championships, Roehampton (from Thursday)
The GANT Championships return to the Roehampton Club – the exclusive private members' sports club – for three days of tennis and entertainment. Built on the history of the popular Roehampton Cup in the late '90s, this intimate pre-Wimbledon international tennis event attracts some of the world's top players. This year sees Jo Wilfred Tsonga battle up-and-coming talent, and guests can also enjoy an exquisite selection of fresh food and beverages.
Date: 27-29 June Time: from 12pm daily Price: from £44 Location: Roehampton Lane, London SW15 5LR Closest Station: Barnes Website: gant.co.uk
Boston Classics Menu at The Colony, Beaumont Hotel (all week)
Sporting history will be made this weekend as long-time rivals Boston Red Sox and the New York Yankees cross the pond to play two Major League Baseball games in Europe for the first time. The sporting double-header is taking place at Stratford's London Stadium, which is being given an all-American overhaul for the occasion. While tickets have already sold out, you can enjoy a slice of the action at The Beaumont hotel in Mayfair. In celebration of the history-making game, the handsome Colony Grill Room is serving a special menu all week of Boston-inspired dishes, spanning New England clam chowder, lobster rolls and Boston cream pie. When Corbin & King opened the hotel in 2014, it conjured a fictitious backstory about an American character named Jimmy Beaumont, who had escaped prohibition-shackled New York to London in 1926 to the hotel and was a life-long Red Sox fan – thus making this menu particularly fitting.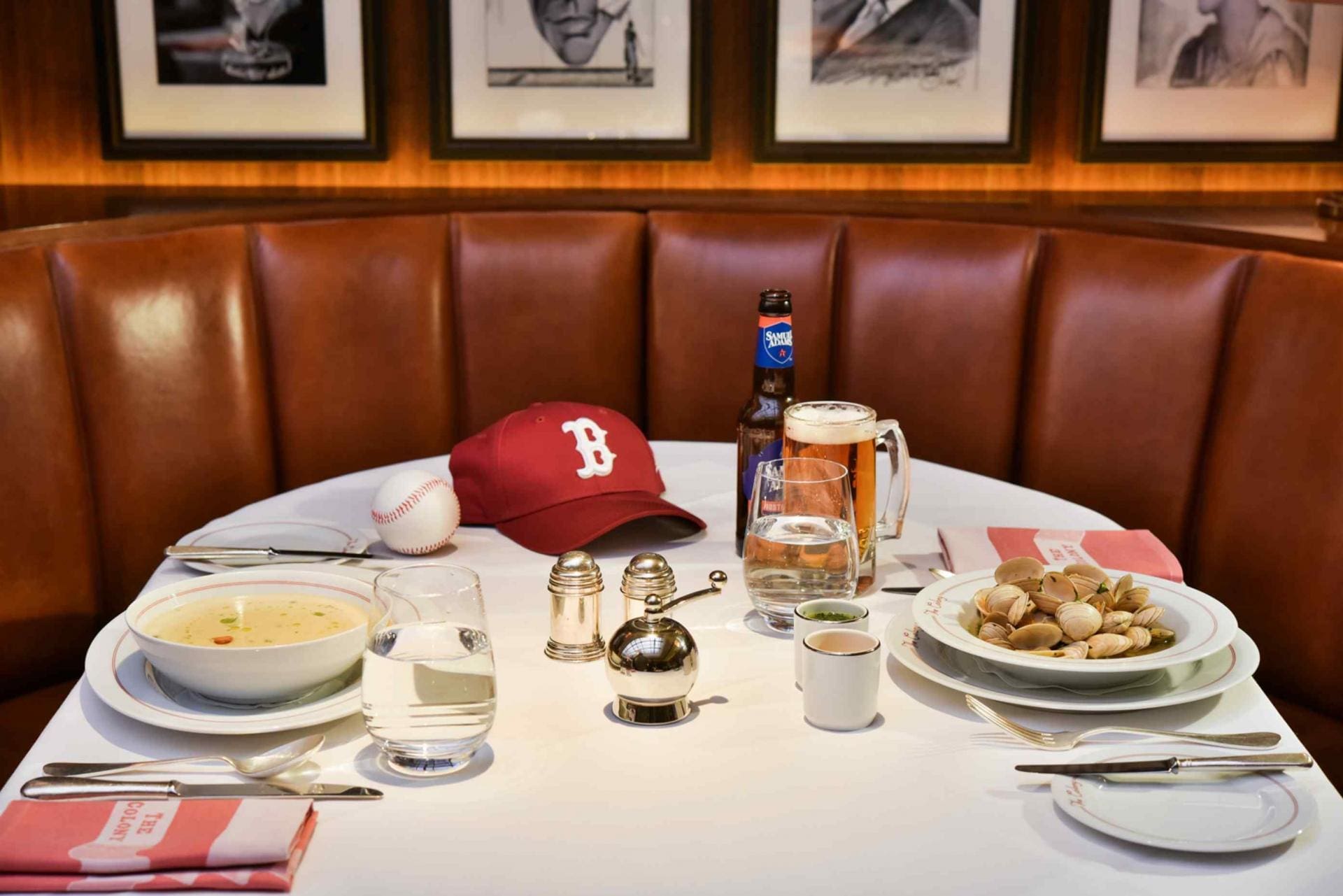 Date: 24 – 29 June 2019 Location: 8 Balderton Street, Brown Hart Gardens, W1K 6TF Closest Station: Bond Street
Wine Car Boot, King's Cross (Saturday)
This Saturday, the Wine Car Boot returns to Coal Drops Yard in King's Cross. What began in 2013 as an indie secret is now considered one of London's most celebrated wine markets, during which the capital's best-loved and lesser-known merchants gather to sell bottles out the back of vintage cars and VW campervans. There will also be cheese stands, street food and oysters from the Drop Wine Bar to enjoy with your glass of red or white, alongside disco beats all afternoon.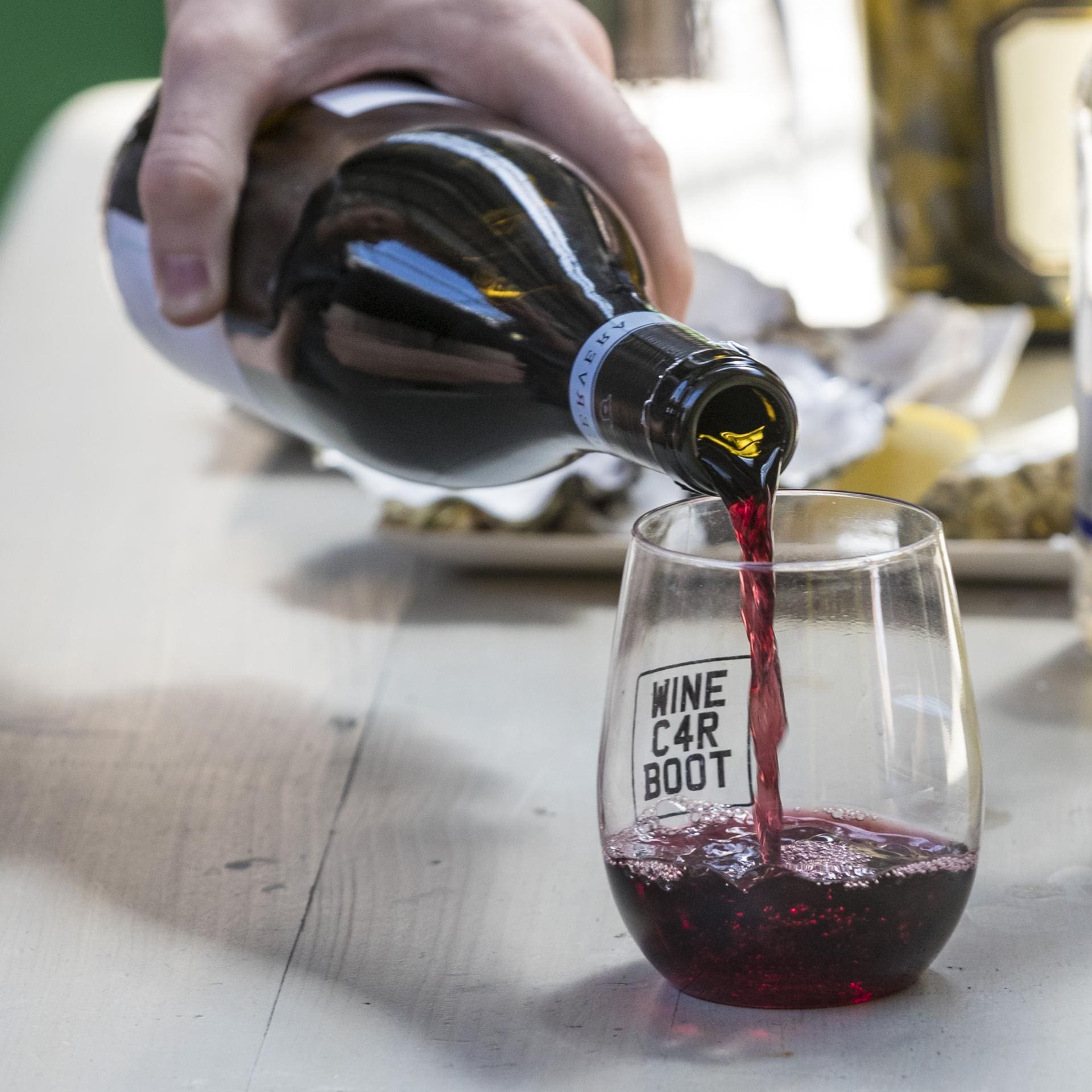 Date: 29 June Time: 12pm-8pm Price: Free Location: Coal Drop's Yard Closest Station: King's Cross Website: winecarboot.com