Women in Luxury: Anabel Kindersley, co-owner of Neal's Yard Remedies
On pioneering ethical and sustainable business and the beauty of not having a plan
They say the path to success is rarely linear but, after my conversation with Neal Yard's Remedies co-owner Anabel Kindersley, it's clear some take a more circuitous route than others. She may now be at the helm of a beauty and health empire operating in dozens of countries around the world but, before buying Neal's Yard Remedies with her husband in 2006, Kindersley had more careers than most do in a lifetime.
Child actress, children's author, Montessori school teacher, homeopath: Kindersley's CV is extensive but, on the face of it, features nothing which would help in the running of a global brand. But, she explains, looks can be deceiving. "I always say to my adult children, 'If you're doing lots of different things, don't worry about it. Because everything that you do has a meaning in terms of what you do in later life.' It just means you're broadly skilled; you use all of those attributes you've learned in a previous career in the career that you find yourself in."
Long a proponent of ethical and sustainable business practices – Neal's Yard Remedies was carbon-neutral before most of us even knew what the term meant – in recent years, Kindersley has become a leading voice in the fight for biodiversity. In 2022, she lead a coalition of more than 100 businesses across beauty, luxury, food and more to fight the government's reauthorisation of harmful pesticides, which are having a devastating impact on bee populations.
It's a moment she counts as an undisputed career highlight. "Seeing brands standing up and collaborating, rather than just getting on in your own lane and seeing yourself as a competitive business owner, has been amazing," she explains. "I found that quite a lonely side of business in the past but I don't think it will look like that in the future. There's real forward thinking around how collaboration is key, which I've found really refreshing and wonderful."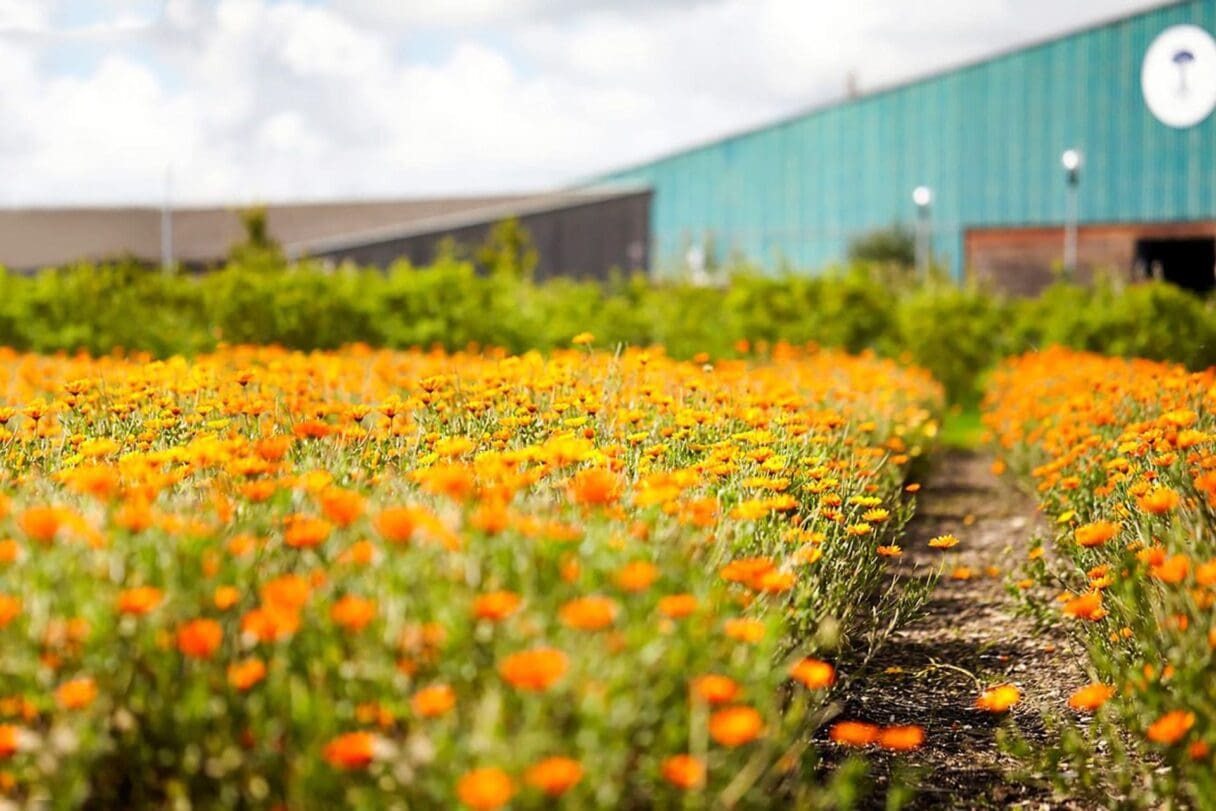 When you were a child what did you want to be when you grew up?
From the smallest age, I wanted to be an astronaut. I was fascinated with how infinitesimal we are as humans in the scheme of the universe.
Why did you decide to take over Neal's Yard Remedies?
Neal's Yard is 40 years old, so we'd known it just under 20 years when we took it over. I'm a homeopath and our whole family are big proponents of organic farming so it was a natural fit. We wanted to use Neal's Yard as an opportunity to demonstrate that business could be done sustainably and ethically and really push the message that organic works through our products and the way we do business.
Why did you buy an existing business rather than start your own?
I don't think we set out to have a beauty business, it was more about what Neal's Yard Remedies stood for and how we could grow that message. The important part is that we're able to make incredible health and beauty products that tread lightly on the planet and help people in the communities that grow our ingredients.
"I don't switch off. I think it's impossible to turn off when you have a business like ours."

Anabel Kindersley
That blend of business, sustainability and ethics is something we're seeing more and more. How have perceptions towards that side of your business changed over time?
In terms of the people that work with us, it's taken for granted as something we've always done. For customers, it might have been a 'nice to have' and now it's essential. We've been a leader in that arena and now all businesses are realising that the true value is in knowing where your products come from. It's a no-brainer really.
What were the biggest hurdles for you when you were starting out in your career?
I'm not a trained businesswoman. We took over Neal's Yard Remedies with more of a family ethos and conviction and belief in what we were doing. We didn't build it on the idea of, 'This is our business plan. This is where we're going, this is what we do.' That probably would have been a great thing but we were just doing the things we thought were right, it was organic. Now, we've got an amazing team of 400 people who work to make this a beautiful business with us. It's certainly not done in that haphazard way any longer.
There are a lot more sustainable and ethical beauty brands on the market now. Do you think you would have the same kind of organic success if you were launching today?
Of course being the first may be one of the reasons we have that notoriety, however, I don't think we'd still be standing 40 years later if we hadn't carried on with best business practice. There are definitely more brands doing the right thing but that can only make it better. I think more of us doing it makes it more relevant so I completely welcome that.
What does an average day look like for you?
Well, today, I'm at the eco-factory in Dorset. I've gone around the land and into the damask rose shed we've built to dry our petals. Then I'm going inside the factory to check how we're getting on with one of the new orders. I also have a finance meeting and I'm going into NPD [new product development] to talk about reformulation of a product.
When I'm in the Yard in Covent Garden I have lots of meetings to deal with strategy and marketing. I live in Portobello so my closest store is our Elgin store and if I walk past, which is most days, and they're short-staffed or someone's gone for lunch, I'll step in and sell products. Where I'm really happiest is on the shop floor.
What is the best part of your job?
I love talking to our suppliers – we have long-term 30-year relationships with many of them – and talking to customers. We also have such amazing people who work with us. I think because of doing the right thing and always having that as a guiding North Star, we've attracted the most wonderful teams of people and I have lovely conversations with them. Teamwork is everything.
And the worst?
As a business, inevitably you have to make difficult decisions and business isn't always rosy, it's hard out there on the high street. There's not a day that goes by where the responsibility of all of the people who work for us or are impacted by us as a business doesn't weigh heavily on me.
What have been some of the biggest setbacks in your career?
Having a big retail footprint during Covid was very difficult. We decided to protect our staff and customers by closing our stores before the government announced they would offer support. There were moments at the very beginning when we were thinking, 'How many days can we run this through the business's own finances?' That was very, very worrying.
We kept the factory open because our teams wanted to be there and they helped keep the whole thing going so that we were still in business afterward. There was an amazing amount of teamwork that went on; the factory staff saved the store staff's jobs in a way. We were very fortunate to have a bit of luck, and I'm sure luck is always involved in these things, that we had quite a lot of stock, so we could sell that and then make essential products for the NHS.
What makes a good business leader?
You need empathy, you need emotional intelligence and you need really good instincts to make the right decisions. We're in a challenging environment and we need to make quick, good decisions.
How easy do you find it to switch off?
I don't switch off. I think it's impossible to turn off when you have a business like ours because you always have to be thinking about it. That said, walking is really helpful. Being in nature is where I find my greatest solace. I live in London, so it's generally a park, the heath or even in my garden. I have a little bench and sitting very quietly with no phone, listening to birdsong and being aware of flowers and green around you is the way to really unwind. I feel deeply calm in that environment.
Tell me about a woman you count as an inspiration.
I'm very fortunate that I have a lot of female friends who have built businesses and lots of strong, powerful females around me. Interestingly, I think what's inspiring as a woman and what drives one to think you can do a business, is one's mother's love. My mother always had such belief in me and that encouragement as a small child is what's seen me through. I hope I'm as encouraging to my own daughter.
"Businesses are realising that the true value is in knowing where your products come from. It's a no-brainer."

Anabel Kindersley
How do you think the landscape has changed for women starting their own businesses?
I'd like to have this conversation with you in a year because I still think it's challenging. There's a long way to go still. I'd love to interview all of the women I've met who are in really powerful situations and ask them how they overcame the sorts of things that women in business face – how you're spoken to and how you're perceived.
Do you think attitudes to work and careers, in general, have changed since you first started out?
I think it's becoming more balanced. I know so many female founders or female business owners and that wasn't there when I was a child but there are still barriers to overcome. I think it's wonderful to see organisations like the British Beauty Council and even banks have groups which are supportive of female-owned businesses. I'd love to join up with them and understand more of the conversations that are going on.
What would you tell your younger self with the benefit of hindsight?
Be kind to yourself and stop being so self-critical. We don't believe in ourselves and spend so much time being critical. Acceptance of who you are early on is a good thing, whether that's the way you look, your body, all of those things. Becoming older, you start to have a greater acceptance of those things which is lovely and a sort of freedom, actually.
Is there anything you would have done differently in your career?
I think in hindsight, I would love to have done some sort of business degree and gained that business acumen, rather than learning on the job. But then I would have liked to have been a doctor. I still ask my husband if it's too late for me to be a midwife. I've probably still got lots more careers in me.
What advice would you give to young women starting out in their careers today?
Follow your instinct because it's normally right. Have conviction and collaborate. Teamwork is definitely much more fun.
Read more: Women in Luxury: Lorraine Candy, editor and podcast host