Emily Blunt Interview: The Actress on Motherhood, Marriage & Mary Poppins
"Can you imagine my girls being able to say that their mum is Mary Poppins?"
Ever since her scene-stealing turn as the sassed-up Emily in 2006's The Devil Wears Prada, Emily Blunt has captivated audiences the world over in a multitude of genres. From thriller The Girl on the Train, and sci-fi adventure Edge of Tomorrow, to cartel action flick Sicario and, most recently, the widely acclaimed and uniquely terrifying A Quiet Place, the Wandsworth-born star is widely, and rightly, regarded as one of the nation's finest contemporary acting exports.
The actress has earned herself something of a track record for choosing characters who battle gangsters, aliens and inner demons – all the while winning plaudits for her work – but her next film is a touch more light-hearted in tone. What the story lacks in scares, however, it certainly makes up for in status. For Blunt has been chosen to step into the sizeable and oft-airborne shoes of the eponymous magical nanny in Mary Poppins Returns.
"I had seen Mary Poppins as a child and I have such beautiful and strong memories of that film," the 35-year-old enthuses. "I didn't watch the film again during my preparations because I didn't want to be swayed by Julie Andrews's portrayal, which was so iconic. I knew that once I was given the role that it would be impossible to match what she did. My only choice was to create my own version of the character – this is my interpretation."
Thankfully for Blunt, she's far from alone in her quest to bring to life a contemporary, all-singing, all-dancing sequel to the 1964 film starring Dame Julie Andrews and Dick Van Dyke. Indeed, the cast list for Mary Poppins Returns reads like a Who's Who of Hollywood superstars, including Hamilton mastermind Lin-Manuel Miranda, Ben Whishaw, Dame Julie Walters, Dame Angela Lansbury, Meryl Streep and even Van Dyke himself.
Helmed by Rob Marshall, who directed the Academy Award-winning Chicago, Blunt and co were put through their paces when it came to creating a successful follow-up to such a timeless favourite. "We rehearsed for eight weeks, which is unheard of," Blunt reveals. "That's how Rob works. When you show up on the day you feel completely at ease, because he runs it like a play to see if the scenes work and sizzle. We rehearsed the big dance numbers and did two and a half weeks of pre-records and then started shooting. The whole thing took about a year.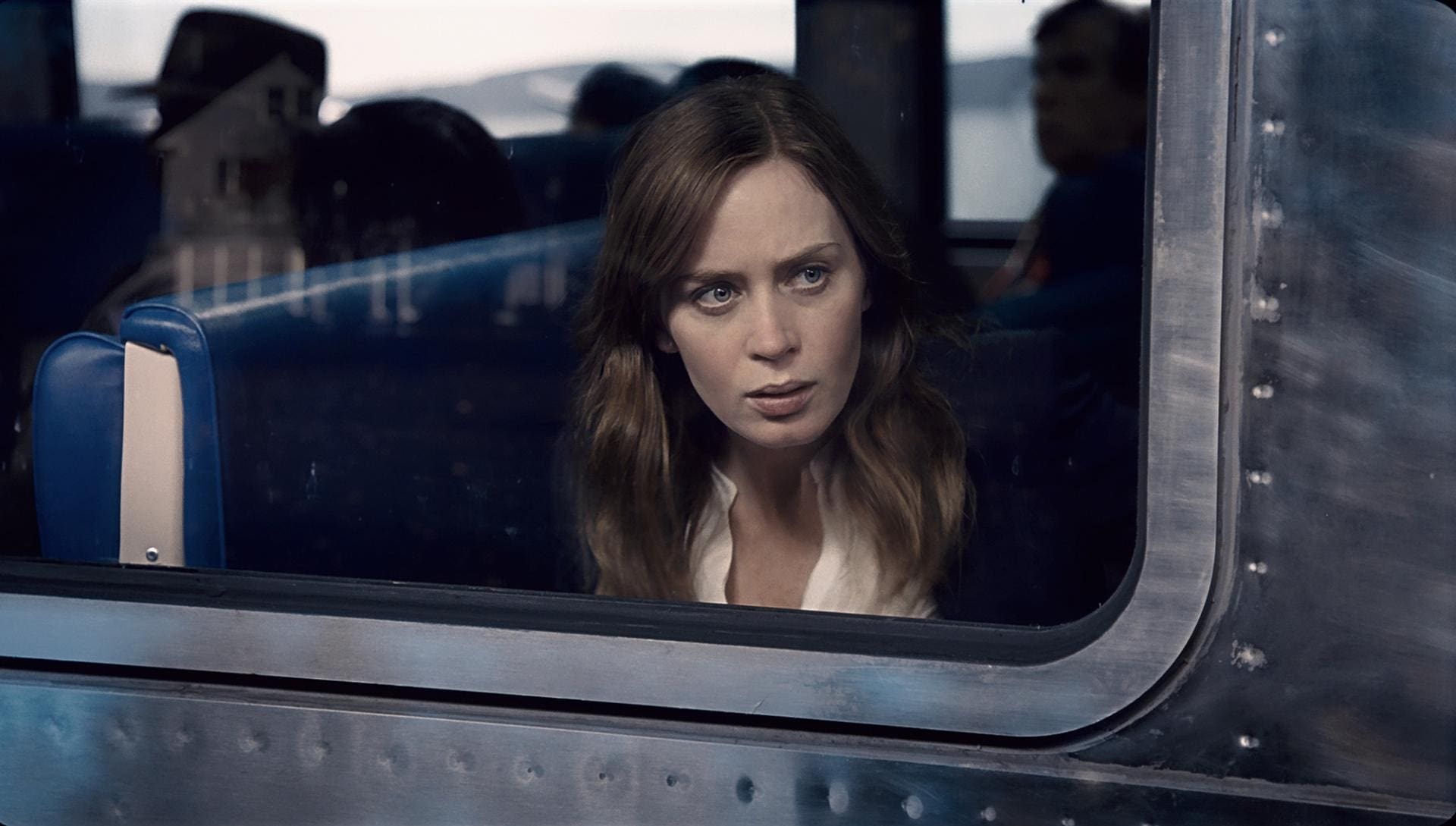 "I was very, very nervous but Rob is an incredible director and he is a wonderful friend as well. He created an incredible, emboldening atmosphere on set. He protected me from feeling like I had a boulder to move aside – the iconic character, the iconic Julie Andrews. And he kept it so intimate for me. He was very empowering – he wanted me to completely make Mary Poppins my own."
Print-to-screen adaptations are becoming second nature to Blunt. With much of her filmography owing itself to the literary world, the Londoner reveals that she has a secret weapon when it comes to bringing popular books to screen. "I'm fortunate in having a sister who is also a literary agent and I try to follow her every piece of advice in that respect," she laughs. "We also have very similar tastes and we're always discussing possible adaptations. She's also sometimes able to let me read the galleys of new novels before they are printed, which might turn out to be an advantage one day if I find some incredible story that I could buy the rights to or speak to a studio about."
And Blunt's sister, Felicity, is an intrinsic part of a Hollywood family that keeps on growing – she is married to Blunt's The Devil Wears Prada co-star Stanley Tucci. The actress herself previously dated Canadian crooner Michael Bublé, before marrying John Krasinski, who starred in the US version of The Office.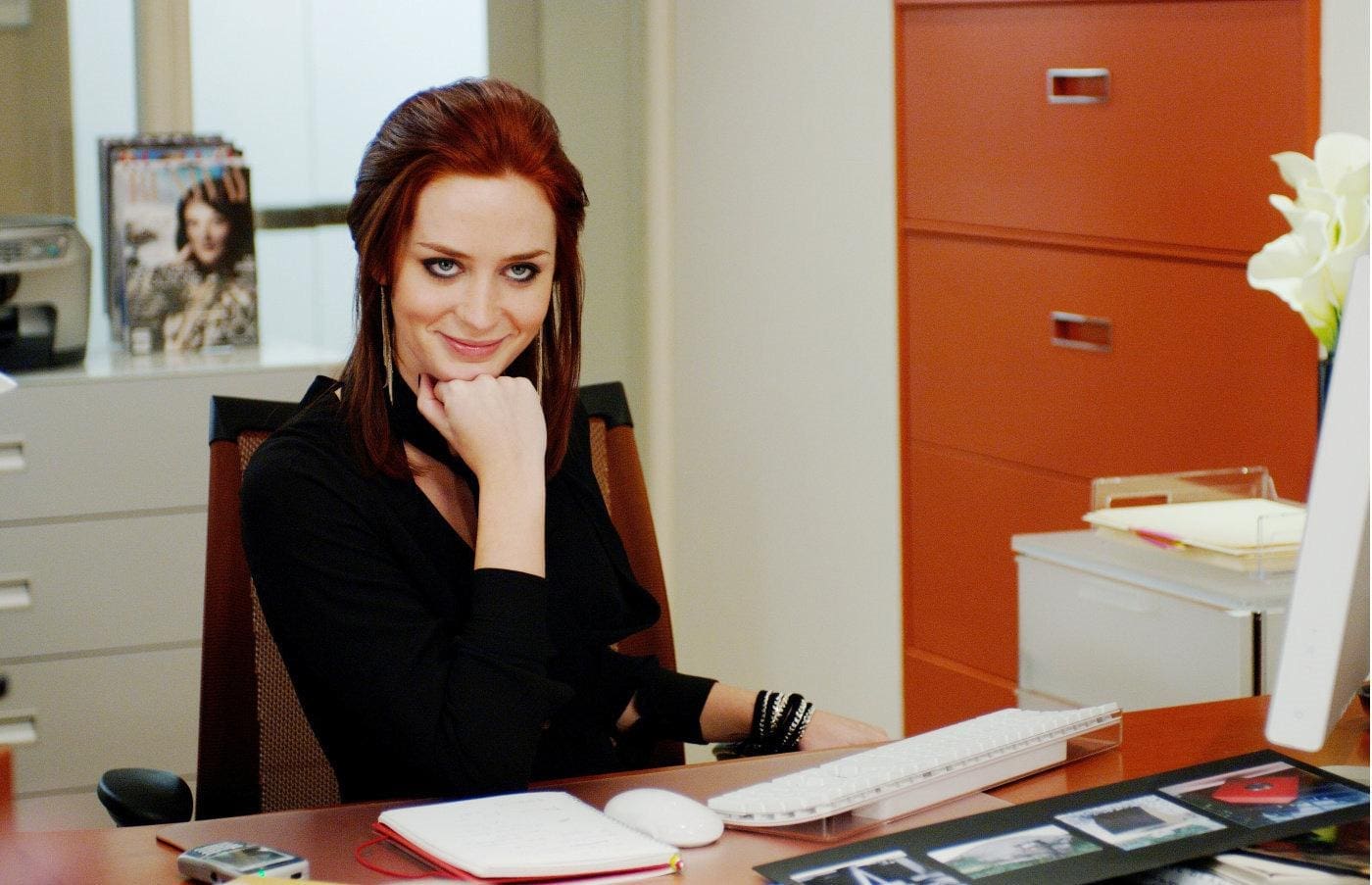 This year's A Quiet Place, written and directed by Krasinski and featuring both himself and Blunt as the lead couple, proved that the pair were more than able to transfer their real-life chemistry to the screen. And behind the scenes, Blunt credits her decade-long partnership with Krasinski as being the bedrock necessary for her career to have taken off.
"We've always been able to talk to each other and discuss everything together," she says. "Being very open and talking and not hiding any worries or concerns is so important I think. It's an advantage having someone in your life who understands the kind of things you go through in our profession.
"We also try to be very supportive of one another and we know that we always have each other to rely on and make each other feel very loved and appreciated. It's a beautiful feeling." As befits the couple's current status as cinema's best-loved husband and wife, the consistently affable Krasinski is evidently just as endearing off-screen. It's just as well, as both are reaching the twin peaks of their professional powers – with Blunt's Poppins providing a slightly more family-friendly counterweight to Krasinski's current run as Jack Ryan in the Amazon Prime thriller of the same name – at the same time as raising daughters Hazel, four, and Violet, two.
"He's a very good father and that's been a great source of comfort to me because it's not always that easy to pursue a Hollywood career when you're raising young children and have to be working on movie sets for months at a time," says Blunt. "He's great at making sure there are always fresh bottles of milk and fresh food in the house; just those little things make such a big difference." As for Blunt herself, the arrival of Hazel and Violet "changed her world completely".
"You become a different person [when you have children] because you look at your choices from a very different perspective. Whenever I'm considering a project I always think of how it's going to affect the lives of my daughters. I only choose films now that I definitely want to do and even then I have to really love the story and my character, because when your children are so young you have such a strong desire to be with them as much as you possibly can.
"That's why I nearly passed on Sicario because I was still feeling very vulnerable and so close to my daughter Hazel after her birth that I didn't want to play in a very violent film about Mexican drug cartels. But once I did, I realised that becoming a mother gives you so much more strength than you thought you had. You learn that you're actually more capable than ever."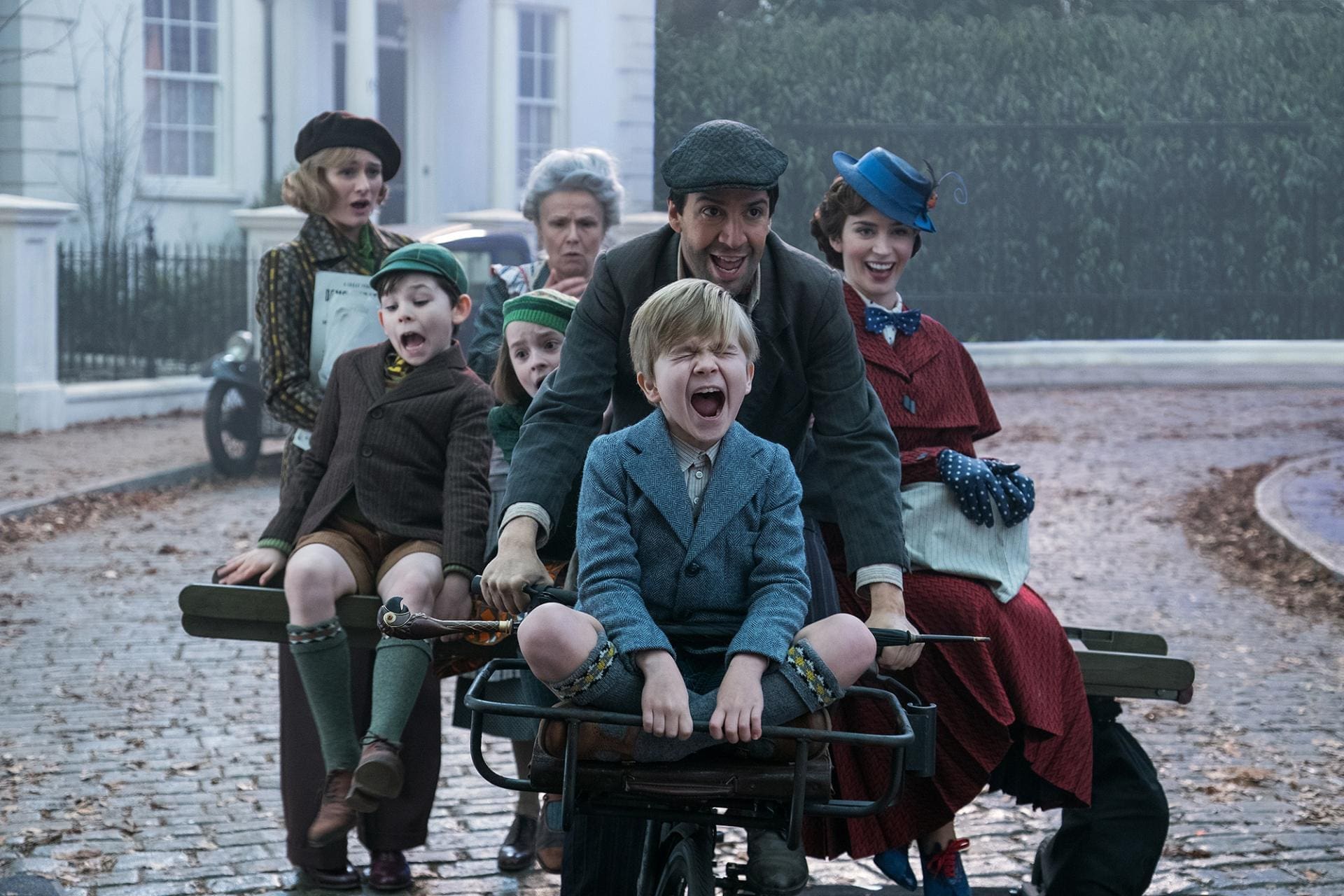 Matching powerhouse performances from co-stars Benicio Del Toro and Josh Brolin, Blunt's honest portrayal of FBI agent Kate Macer in the 2015 film smashed any doubt about female stars taking the lead in brutal action flicks.With her cut-glass tones and upper-class upbringing as a QC's daughter, Blunt is perhaps more suited to the role of Mary Poppins than any character she has played thus far. She's certainly got the blessing of Dame Julie Andrews. "I admire her enormously," said the 83-year-old of her successor.
If Blunt felt a weight of expectation before she accepted the role, she says the film has turned out to be "the greatest gift that I've been given".
"When I saw Cherry Tree Lane for the first time it was overwhelming. However incredible the first film is, I hope this one will be allowed to stand on its own. It's magical, but it's so grounded as well. There's such a beautiful story running through it."
And then there's the kudos the role has given her among her daughters. "Can you imagine my girls being able to say that their mum is Mary Poppins?"
She smiles. "I'm just so thrilled."
Mary Poppins Returns is out from 19 December