Chelsea in Bloom 2019: An Aquatic Celebration in London's Royal Borough
This year's floral extravaganza highlights the need to conserve and protect our oceans, in partnership with Plastic Oceans UK
More than 90 retailers, including shops, restaurants and hotels, have dressed up their shop fronts this week for Chelsea in Bloom, London's largest free flower festival that runs in tandem with Chelsea Flower Show. The theme for 2019 is Under the Sea, conjuring a theatrical underwater spectacle on the streets of Chelsea. Flower-festooned octopi, luscious mermaids and tactile coral reefs adorn Sloane Street, Pavilion Road and the King's Road, while Maison de Fleurs has created a vibrant turtle installation in the heart of Duke of York Square. The event, produced by Cadogan in association with the Royal Horticultural Society (RHS), has partnered with charity Plastic Oceans UK in order to help raise awareness of plastic pollution, and participants were judged not only on their skill and imagination but also sustainability credentials, with the majority opting to use recyclable materials.
Walpole Dentist Surgery, Chelsea in Bloom 2019
The Winners
Hackett scooped the award for Best Floral Display for its imaginative and immersive arrangement of sprawling tentacles, inspired by Jules Vernes' Twenty Thousand Leagues Under the Sea. Kiki McDonough's bubble-blowing, blossoming octopus won Highly Commended, as did Smythson for its imaginative interpretation of Ernst Heinrich Philipp's botanical studies. Marshall Wace won the innovation award for its clever and emotive display, curating fresh flowers with salvaged rubbish to highlight the damage caused by single-use plastic.
A further 32 boutiques were awarded gold, including Walpole Street Practice, which has playfully erected a friendly shark outside its practice, and Sarah Chapman, who has adorned her clinic with ethereal jellyfish and a voluptuous mermaid. You can still vote for The People's Champion Award 2019, which will be announced this Friday 24 May.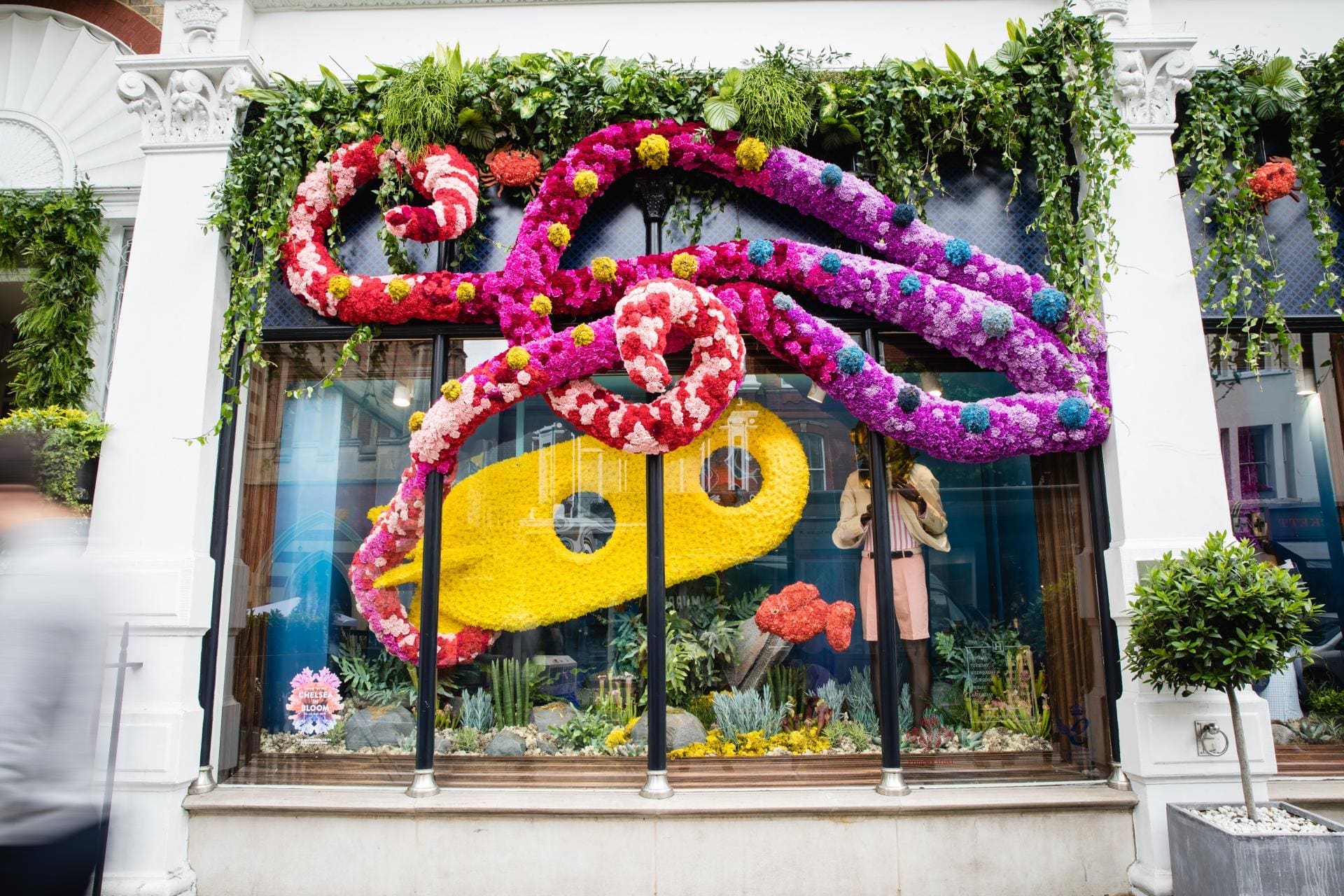 Hackett, Chelsea in Bloom 2019
Marshall Wace, Chelsea in Bloom 2019
Kiki McDonough, Chelsea in Bloom 2019
Sticks 'n' Sushi, Chelsea in Bloom 2019
Salon Sloane, Chelsea in Bloom 2019
J Crew, Chelsea in Bloom 2019
Rabbit, Chelsea in Bloom 2019
Rixo, Chelsea in Bloom 2019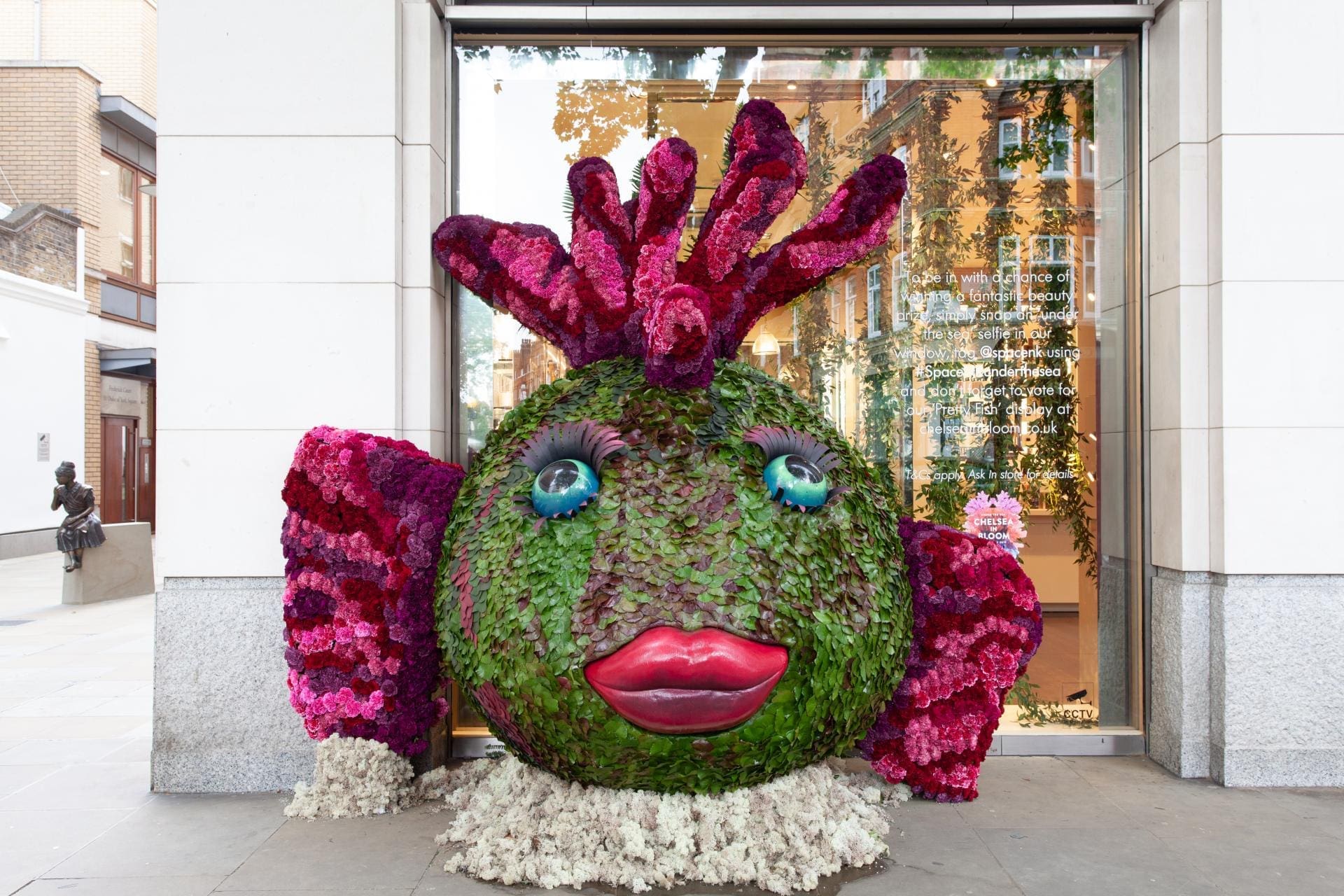 Space NK, Chelsea in Bloom 2019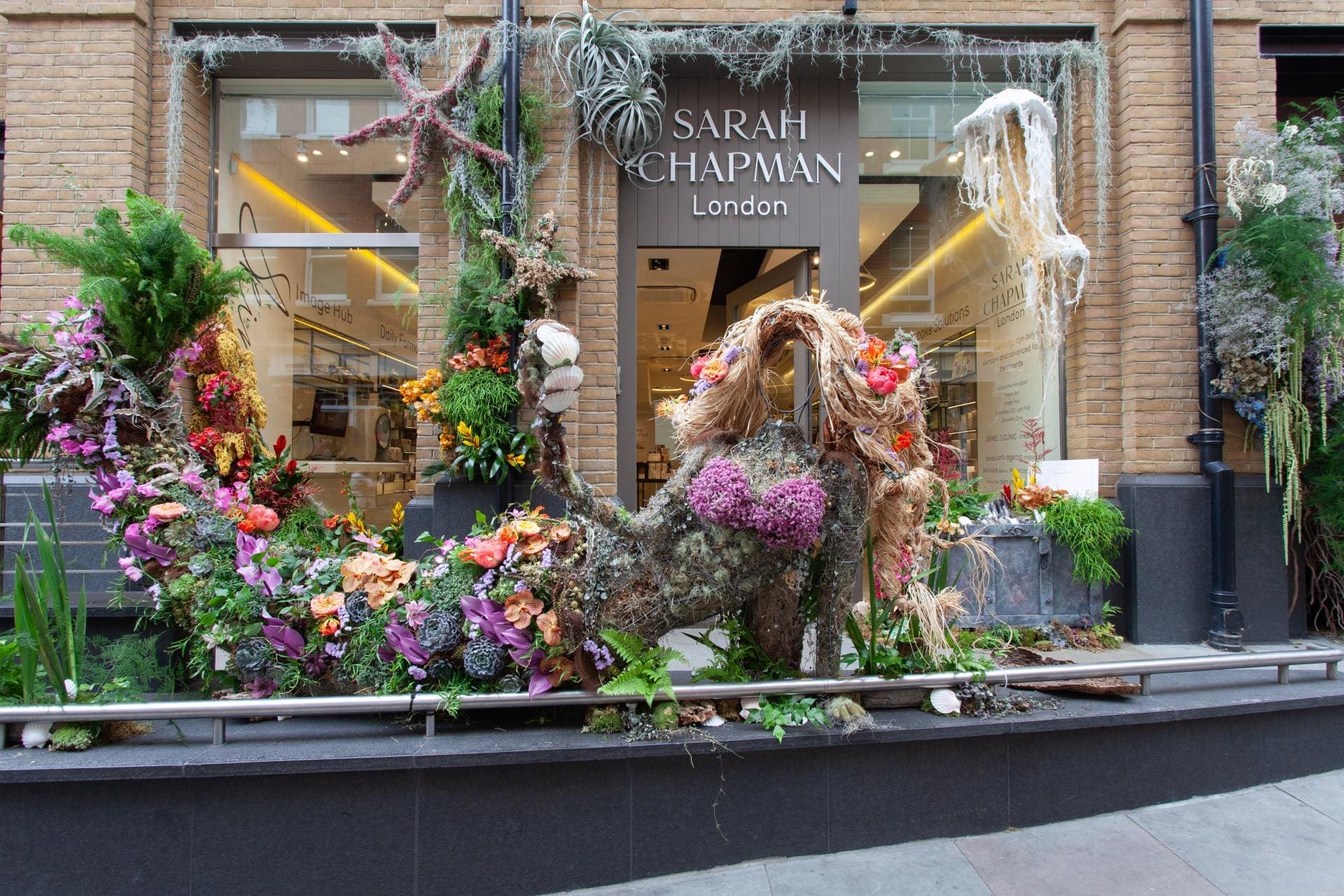 Sarah Chapman, Chelsea in Bloom 2019
Hans' Bar & Grill, Chelsea in Bloom 2019
Boodles, Chelsea in Bloom 2019
Belmond Hotel, Chelsea in Bloom 2019