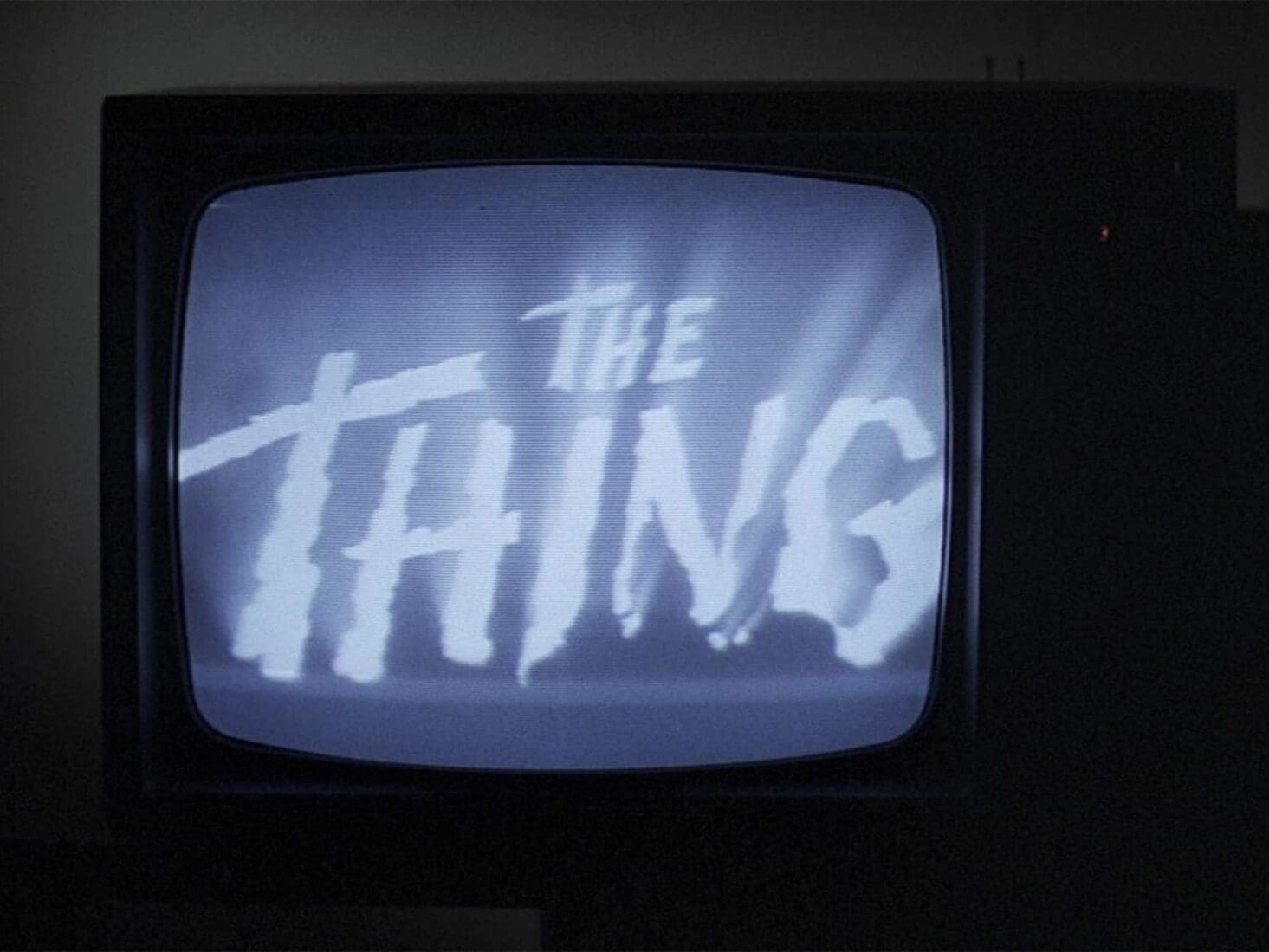 Spooky season: Scary movies to stream this Halloween
Grab the popcorn and settle in for a scream fest this Halloween with these chilling scary movies
Too old for trick or treating? Not one for cheesy costume parties? Then this Halloween, why not indulge in some seasonal spookiness with a marathon of hair-raising horror films? From campy classics to contemporary chills, gore-fests to psychological thrills, celebrate your own way with our guide to the best scary movies to stream this Halloween.
Candyman, Amazon Prime Video
This Jordan Peele sequel to the 1992 horror is set in the same, now-gentrified, Chicago neighbourhood that has been terrorised for decades by the urban legend of the Candyman – a supernatural killer with a hook for a hand, who dares his victims to summon him by repeating his name five times in a mirror. Following a chance encounter with a local old-timer, visual artist Anthony (Yahya Abdul-Mateen II) begins to explore the story of the Candyman as material for his paintings, unwittingly opening a door to a complex past, which sees his sanity unravel and lets loose a wave of grim violence.
Midsommar, Netflix
It may be the film that launched a thousand memes, but Ari Aster's Midsommar is an unsettling yet impressively crafted horror that has remained one of the best of the last few years. Following a family tragedy, anti-heroine Dani (Florence Pugh) accompanies her boyfriend and a group of his friends to a seemingly-idyllic remote Swedish village to take part in a traditional midsummer festival. However, what begins as a carefree holiday soon takes a sinister turn as the unnerving villagers invite the group to take part in their increasingly disturbing festivities.
Where to watch: Netflix
Parasite, All4
This Oscar-winning Korean comedy-thriller follows the destitute Kim family as, through a mixture of luck and a few underhand moves, they scam their way into jobs in the home of the wealthy Park family in an attempt to escape their financial woes. Soon greed and class discrimination threaten to unbalance the delicate symbiotic relationship between the two families and things quickly reveal themselves to not be as they seem on the surface.
Rosemary's Baby, All4
Roman Polanski's 1968 horror, adapted from the novel by Ira Levin, is widely considered to be an all-time classic of the genre. Starring Mia Farrow, this sinister story sees young wife Rosemary Woodhouse, desperate to begin a family, move into an ominous New York City apartment building with her struggling actor husband. Surrounded by strange neighbours, when she finally falls pregnant, Rosemary becomes increasingly isolated and paranoid, coming to believe that her child is not of this world, with the chilling truth revealed only after she gives birth.
Run, Netflix
Isolated and wheelchair-bound, homeschooled teenager Chloe (Kiera Allen) begins to suspect that her mother is hiding a sinister secret from her. Upon investigation, Chloe slowly discovers unsettling details about her upbringing, leading her to go on the run in this mystery-thriller starring Sarah Paulson.
Saint Maud, All4
In this debut film from writer-director Rose Glass for A24, a devout hospice nurse becomes increasingly obsessed with saving the soul of her dying patient, only for dark forces and her own past to threaten an end to her holy calling. Chilling and unsettling, this original amalgam of body horror and psychological thriller makes for a bold reflection of belief, madness and salvation in a faithless world.
Scream, Amazon Prime Video
"What's your favourite scary movie?" asks the crazed serial killer in this campy Nineties slasher flick starring Neve Campbell, Courteney Cox and Drew Barrymore. Set in the sleepy town of Woodsboro, a year after the death of her mother, teenager Sidney Prescott (Campbell) and her friends are terrorised by calls from a psychopathic killer in a white mask and long black robe who uses horror films as part of a deadly game that sees many of its players torn to shreds.
Suspiria, Amazon Prime Video
After travelling to Germany to perfect her ballet skills, young dancer Suzy (Jessica Harper – who also features in Luca Guadanino's 2018's remake of the same name) arrives at the prestigious Tanz ballet school to find another student fleeing, and later found murdered on her return home. Once admitted, Suzy struggles to settle into the school as a series of strange events unfold, leaving her hearing odd noises and often feeling ill. As more people meet their end, Suzy begins to look into the history of Tanz, uncovering a terrifying secret at its centre – a secret that may still lie at the heart of the sinister school.
The Omen, BBC iPlayer
When his wife Katherine (Lee Remick) suffers a stillbirth, American ambassador Robert Thorn (Gregory Peck) adopts orphaned baby Damien from a hospital in Italy. The family later relocates to London, where a strange series of events – including the supposed suicide of Damien's nanny – prompts a warning from priest Father Brennan (Patrick Troughton) that Damien (Harvey Stephens) will kill Katherine's unborn child. When Brennan dies and Katherine miscarries after being pushed from a balcony by Damien, more mysterious deaths surround the family, leading Robert to delve into his son's past – only to reveal that he may be the Antichrist in this classic horror mystery by director Richard Donner.