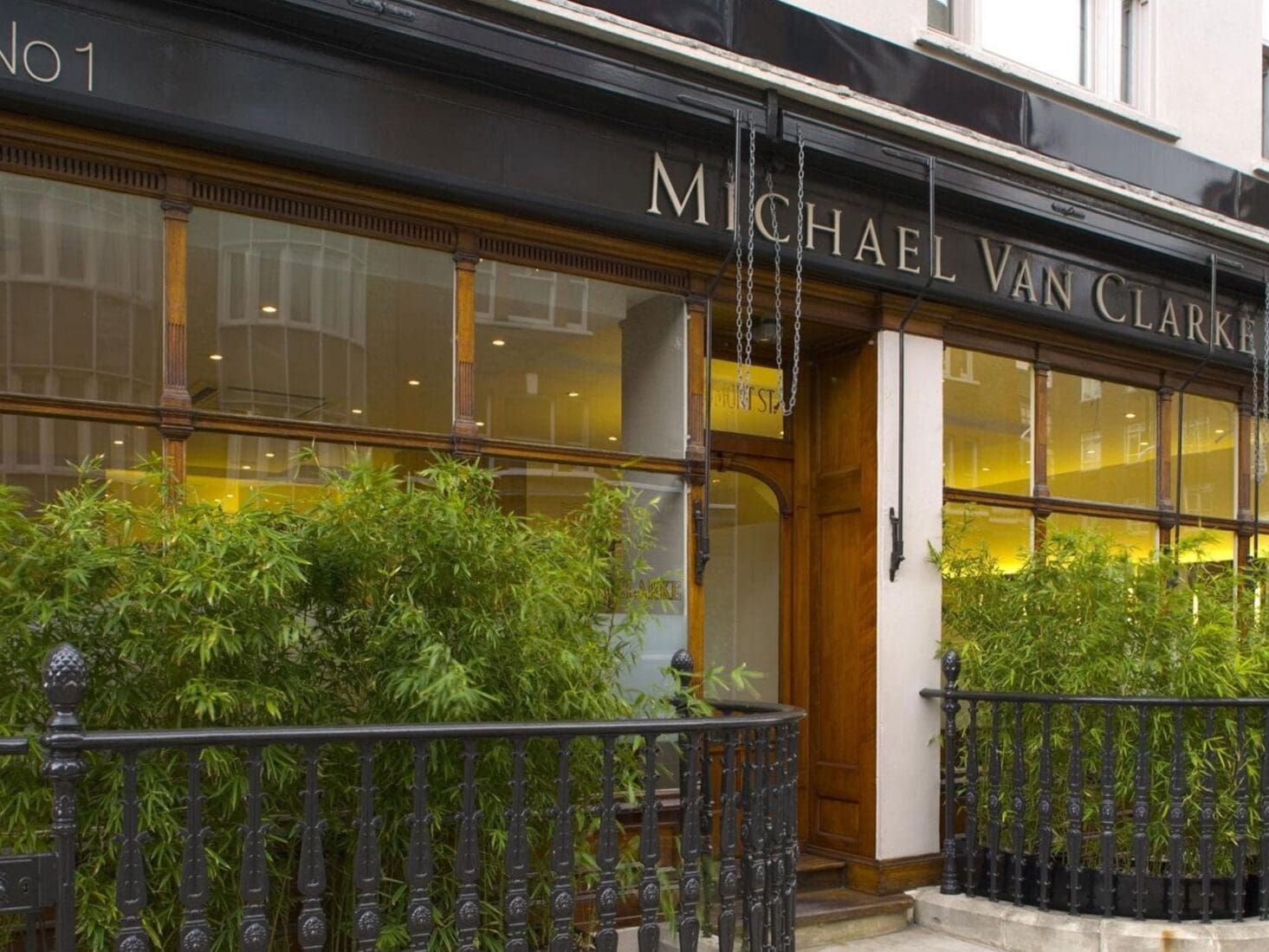 Michael Van Clarke Hair Salon, Marylebone: A Cut Above
Michael Van Clarke's trademark Diamond Dry Cut™ will change the way you cut and style your hair
The wet cut can be credited to Vidal Sassoon, who pioneered the defining 'wash-and-wear' look of the Sixties. Wetting hair prior to cutting suited the sharp bob of the decade, popularised by Mia Farrow, however today it is outdated and often hinders a good hairstyle.
I learn this while sat in the chair at Michael Van Clarke in Marylebone. After honing his skills under legendary hair stylist Leonard Lewis, Clarke opened his eponymous salon in 1988 at a time when "nobody wanted to be in Marylebone." He has watched the area transform into one of London's most prosperous postcodes.
With its ornate fireplace, flickering Cire Trudon candles and cascading flowers, it feels more like a private residence than a salon. Comfort is key, with soft leather seats, massage chairs and an extensive food and drinks menu. Clarke's loyal clientele includes actors, CEOs and often three and four generations of the one family. They all turn out for his renowned Diamond Dry Cut™.
"Simplistic wet-cutting assumes all hair is the same and one of four bog-standard looks will do. It is why most people struggle with their hair," explains Clarke. "Dry cutting works with the hair's natural movement and texture around each unique face shape."
When it comes to my coiffure, I am a volume seeker with length, layers and a fringe. Clarke coolly snips away, deftly following my hair's natural curves for a sculpted cut that complements my face shape. Only then is it washed and blow-dried. There is no drastic alteration, but I look ineffably better. Movement abounds; my hair sits, swings and styles with natural ease, while compliments roll in from friends and colleagues.
The Diamond Dry Cut™ will change your life. Sound dramatic? Try it yourself and see.
Haircuts from £55; £315 for a haircut with Michael Van Clarke; 1 Beaumont St, Marylebone, London W1G 6DF