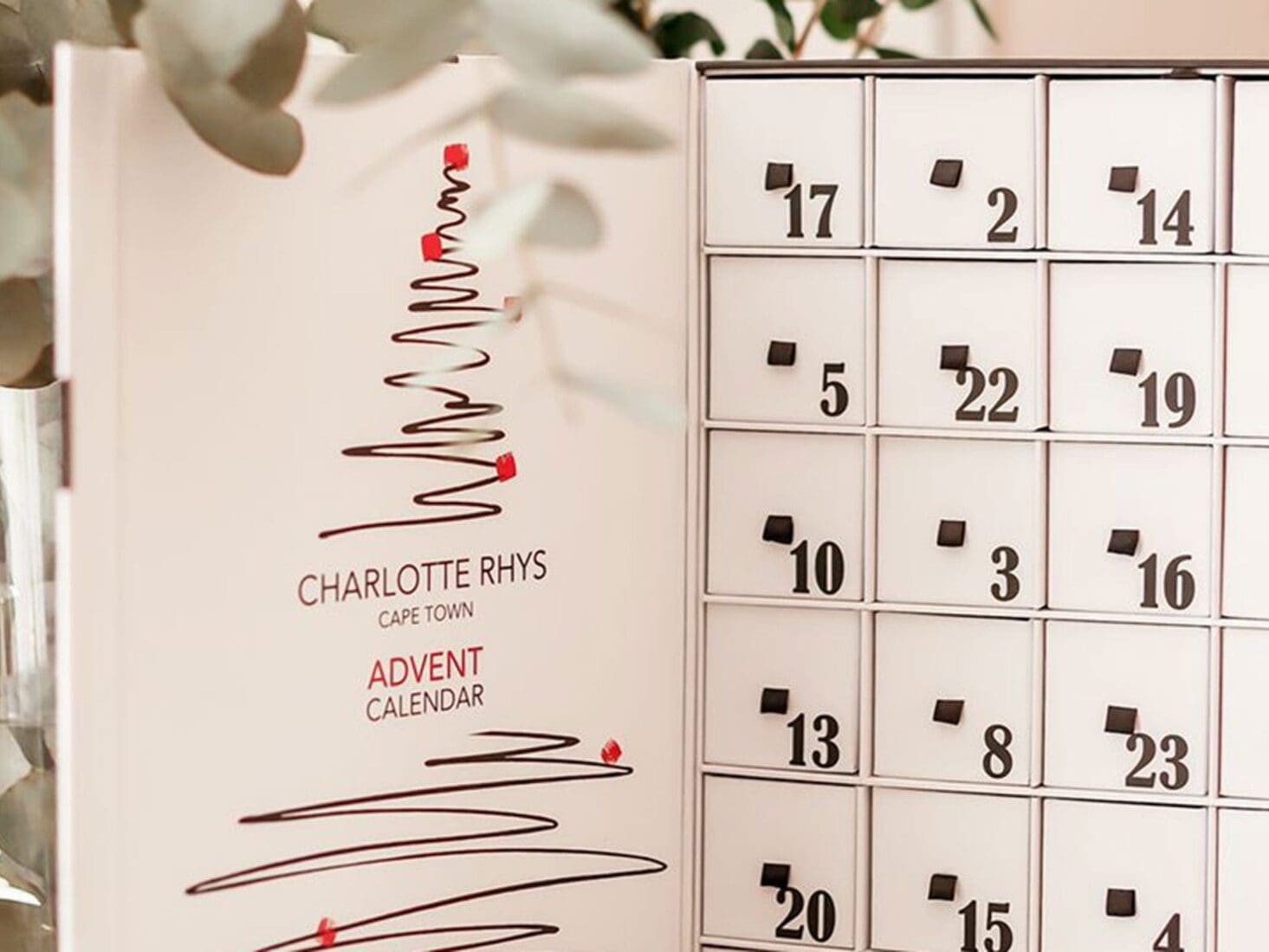 Introducing the South African beauty brand making Christmas smell amazing
Charlotte Rhys is the Cape Town-based brand striking a balance between luxury and ethics, and should definitely be on the radar of any self-respecting fragrance-fanatic
If you consider yourself a beauty savant, we'd like to introduce you to your newest obsession: Charlotte Rhys, which has scented the luxury retreats and hotels of South Africa for years, and has now arrived in the UK. From perfumes and pillow sprays to candles and body creams, its products are designed to help you smell and feel divine.
As Christmas draws in, two things dominate our thinking: gifting and feathering our nests for the imminent arrival of friends and family. That's where Charlotte Rhys comes in. A flurry of gorgeous bath, beauty, home and lifestyle ranges are now available – it's all vegan, cruelty-free, and smells oh-so-good…
Advent calendar
There's nothing like an advent calendar to get you in the festive spirit. Even if you're that person grumbling about Christmas music starting in November, there is something about opening the door on 1 December that kicks off festivities in earnest, and reminds you why it really is the most wonderful time of the year.
Advent calendars have gotten creative in recent years, with a trend towards opening little gifts in the run-up to Christmas as opposed to bog-standard chocolate. Charlotte Rhys' calendar contains indulgent mini-products – it's a luxury gift in itself, and the perfect way to show someone close to you that they matter.
In the drawers, you'll find everything from bath soap (you know, the really good kind that lathers into velvety suds and leaves your hands smelling amazing) to perfumed candles – these slow-burners somehow smell fresh and cozy all in one. There is fragrant hand cream for harsh winter weather, as well as hand and body lotion – the formula is exceptionally hydrating, perfect for reviving dry skin.
Giftees can also look forward to sampling Charlotte Rhys' supreme body crème – a richly textured concoction that locks in nourishment – and eau de parfum; only fitting for an apothecary that prides itself on sumptuous scents. Apply a spritz of this on your way out to seasonal soirees to complete the party aesthetic.
£159.20, charlotterhys.uk.com
Christmas cracker set
While we're at it with the advent calendar, why not upgrade your Christmas table? Rather than paper hats, plastic toys, and eye roll-inducing jokes, give your guests something that they'll really appreciate. These limited-edition crackers contain one eau de parfum and one body lotion in either of Charlotte Rhys' exquisite oud fragrances. Now that's what you call a prize.
£11.60, charlotterhys.uk.com
Cleanse gift set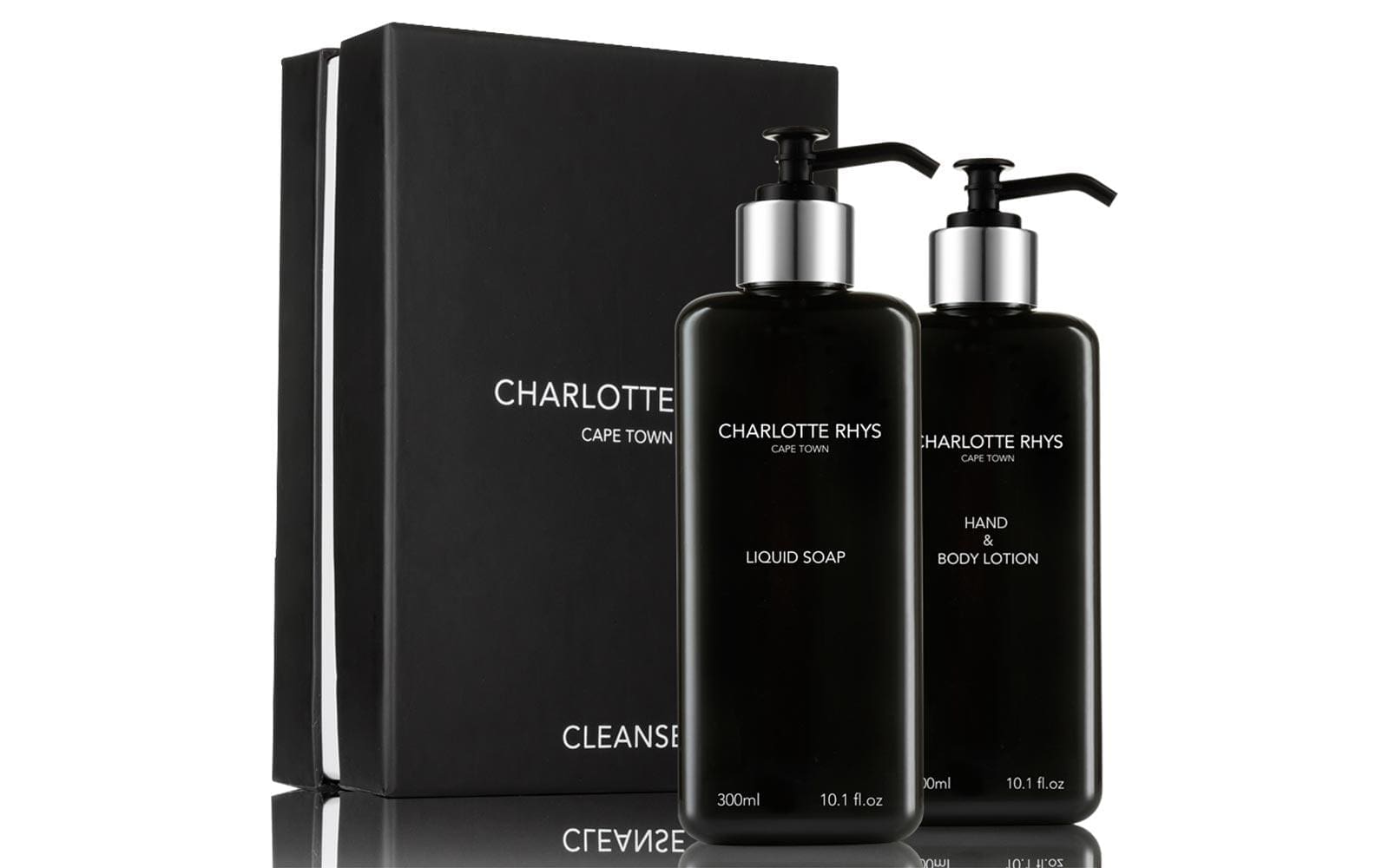 Is your daughter obsessed with all things beauty? Perhaps your partner's 10-step skincare routine is the best part of their day, or your mum deserves a bit of self-care. Whoever it's for, Charlotte Rhys' cleanse gift set is a great under-the-tree option. It brings together two top-selling products – fragrant liquid soap and invigorating hand and body lotion – and works equally well for him or her.
£31.20, charlotterhys.uk.com
Scented candle
It is a truth universally acknowledged that, when it comes to gifts, you can't go wrong with a candle. Working equally well for colleagues and in-laws, this eternal crowd-pleaser says 'luxury' and 'intimacy' in equal measure. Charlotte Rhys' scented candle smells like key lime and ginger – in other words, freshness, sweetness and spiciness all rolled into one.
£25.60, charlotterhys.uk.com