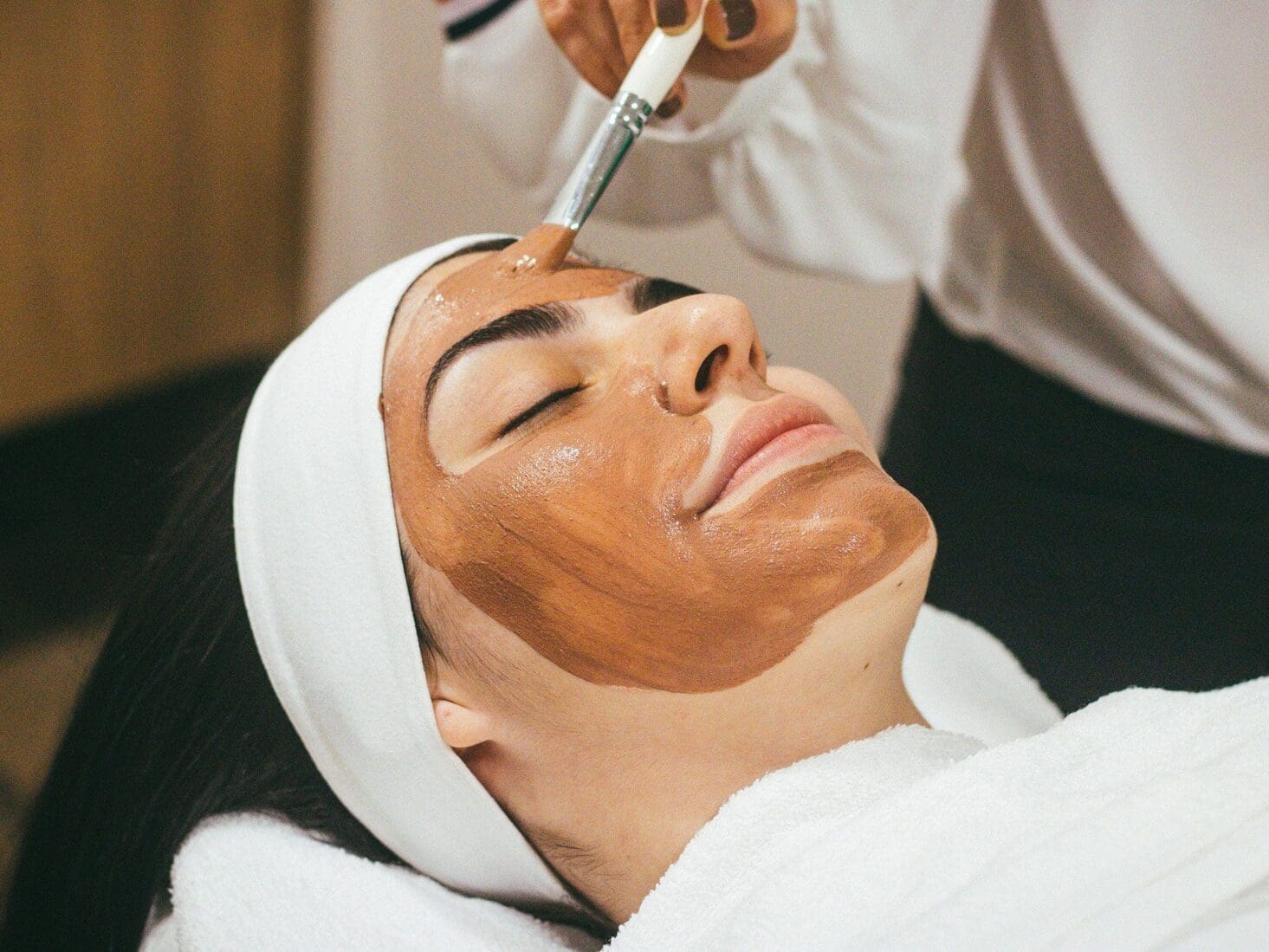 Face off: The best facials in London
From all-round rejuvenation to regimes for specific skin concerns, these are the facials (and practitioners) to book in the capital
Facials. Beauty editors and skin experts will tell you that you should be having them as regularly as haircuts – and certainly, if you have a specific concern to address, finding a great facialist can be transformational. For most, however, the time and expense involved mean they will be an infrequent treat which, if you're blessed with fairly even skin and aren't a supermodel relying on a crystal-clear complexion, is perfectly fine. A skincare routine involving a great moisturiser, good cleanser and the occasional facial will keep your skin in tip-top condition.
This does, however, create another issue. If you're not getting facials frequently, how do you know who to turn to when it is time for some more intensive rejuvenation? The answer lies in the specifics of your skin. Need help with a breakout? Find an expert in LED light therapy. Struggling with dehydration? Call on one of London's many Hydrafacial practitioners.
Luckily, the capital is bursting with world-class aestheticians, dermatologists and facialists offering a huge variety of treatments promising everything from a general uplift to niche and bespoke remedies carefully customised to your needs. Here's our guide to the best facials (and facialists) in London.
Bamford Wellness Spa, Brompton Cross
This oasis of calm and tranquility in Kensington has become something of a sanctuary for well-heeled West Londoners looking for the kind of escapism Bamford's Cotswolds retreat offers – but without leaving the city. Set across three floors, this temple to 360-wellbeing boasts a yoga and meditation studio, infusions bar, boutique and a chic subterranean space decked out with spacious treatment rooms.
All treatments use Bamford's lauded range of skincare and aromatherapy products and there's a huge range on offer, including massages targeting specific concerns, reflexology, reiki and some of the most relaxing facials in the capital. For the full experience, we recommend booking the Wellness facial – which is far more than it says on the tin. The experience starts with an in-depth consultation with your therapist, covering not just skin concerns but also your mood, emotional state and general health. Gua Sha massage is then used to define the features, ease muscle tension and support lymphatic flow, while massage techniques are also used on the stomach, neck and scalp to support luminosity from the inside.
Skinwork, Soho
Skinwork's flagship clinic on Peter Street in Soho is quickly becoming the neighbourhood's go-to for lunchtime pick-me-ups and post-work pampering. Decked out in soothing tones of cream and mint, pop in for its excellent range of products from the likes of PCA Skin and The Beauty Chef and stay for its range of effective, high-tech facials.
The vibe here is fuss-free and user-friendly. Skinwork does away with vague descriptors in favour of a series of easy-to-understand facials which layer extra techniques and procedures, such as microdermabrasion, lymphatic massage and acid peels, on top of its classic Signature Facial to help you choose the perfect treatment for your skin's needs. For a great all-rounder opt for the Clean + Contour facial. A treatment of two halves, deep cleansing and vacuum extraction (which is exactly what it sounds like: a tiny vacuum used to remove debris and dirt from the skin) is followed by a series of blissful soothing antioxidant masks and facial massage, leaving the skin replenished, plumped and attracting compliments for days.
From £130, skinworkofficial.com
QMS at Liberty, Soho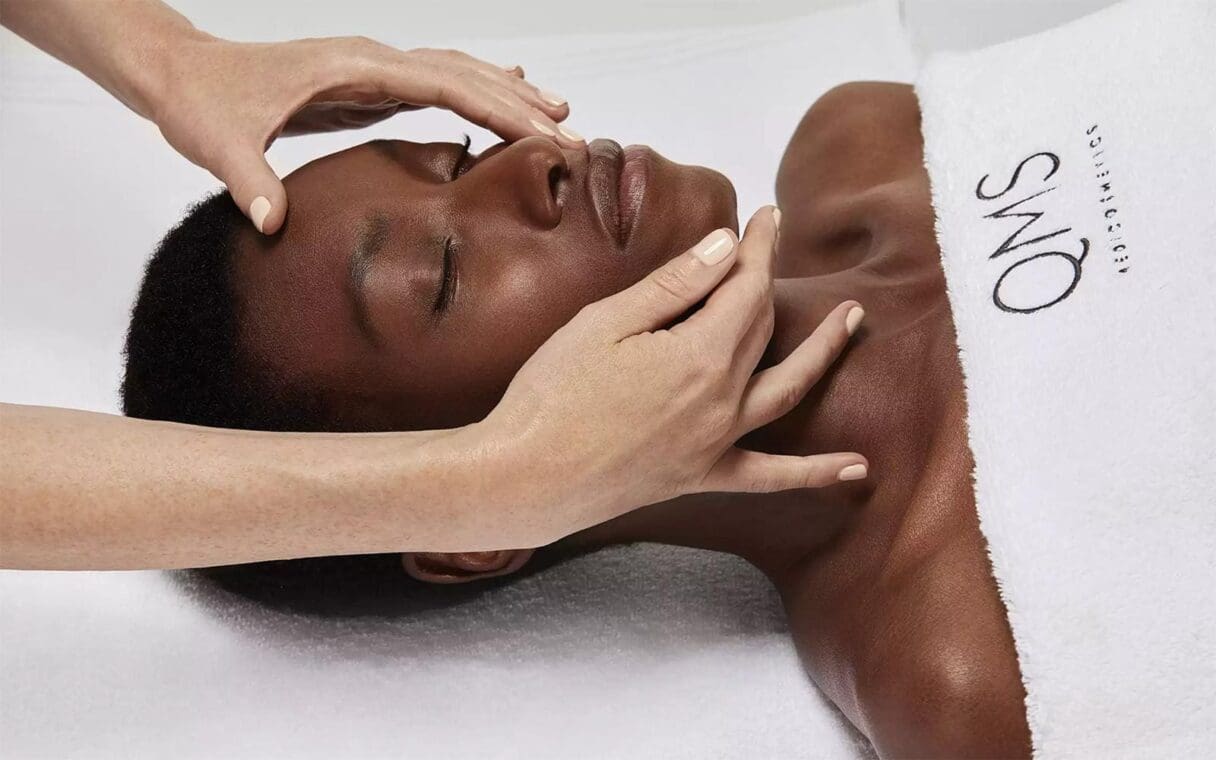 A bustling department store may not sound like a serene setting for a beauty treatment but tucked away behind Liberty's shoe department is a warren of elegant spaces offering treatments from the likes of Sunday Riley, Omorovicza and Rotation. For something seriously high-tech, opt for something from QMS' line of medicosmetic treatments. Each presses QMS' state-of-the-art products into the service of facials that are relaxing while delivering visible skin improvement. The signature treatment is the O2 Boost and Recharge facial: a bespoke procedure which tailors products and techniques to combat common skin stressors, including dehydration, acne and oiliness.
Hydrafacial at The Lanesborough, Belgravia
Belgravia's chicest five-star spa, The Lanesborough Club & Spa, offers an extensive menu of traditional and high-tech facials from some of the biggest names in the business, including Morpheus8, Tata Harper and Dermapen. The real jewel in the spa's crown, however, is the SW1 24 Carat Gold HydraFacial which is available exclusively at The Lanesborough. Following a six-step process of super-serums, antioxidants, peptides and hyaluronic acid, alongside the application of LED light therapy, electro-muscular stimulation and a 24-carat gold face mask, the result is a refreshed, rejuvenated complexion that is lifted, firmed and contoured. We guarantee you won't stop at just one.
Facials from £175, SW Ultimate HydraFacial, £475, lanesboroughclubandspa.com
Skin Laundry, across London
If you've ever met anyone who's a fan of Skin Laundry you'll know they tend to wax quite evangelical about this unique brand of facial – but not for the reasons you might think. This is not the type of facial where you can drift off and leave an hour later feeling relaxed and pampered. Skin Laundry is all about high-tech treatments that get results and, somewhat amazingly, the whole thing is over in about 15 minutes. The American-based skincare brand specialises in laser facials: a medical-grade laser is applied directly to the skin to boost collagen production, rejuvenate skin cells and improve smoothness and tone with zero downtime.
For first-timers, the experience can be a little alarming (your therapist will warn you in advance not to worry about the smell – that's simply the lasers burning away debris and sebum from the skin) but the results speak for themselves. After one treatment you'll notice improved skin clarity and luminosity, keep returning and common problems, such as acne, redness and pigmentation, will clear up in no time. No wonder it's built up quite the cult following. Plus, with locations in Soho, Chelsea and Hampstead, it couldn't be simpler to transform your skin during your lunch break.
Beyond Medispa at Harvey Nichols, Knightsbridge
Part of Harvey Nichols' extensive fourth-floor beauty offering, Beyond Medispa is your go-to for intensive treatments grounded in science and medical research. Led by a team of doctors, nurse prescribers and qualified aestheticians, the facial list here is extensive, with treatments running the gamut from LED light therapy and oxygen facials to CoolLaser sessions. If you're looking for something truly rejuvenating, however, opt for the Obagi Blue Radiance Peel.
Promising to eliminate blemishes, uneven pigmentation, acne scars, wrinkles and sun damage, the treatment can be tailored to your specific needs, with everything from light to medical-grade peels available. Using 20 per cent salicylic acid, if you're new to peels ease yourself in gently and be prepared for some downtime – skin can peel for up to five days after treatment. The end result, however, is youthful, healthy and radiant skin well worth spending a few days hunkering down for.
Facials from £160, harveynichols.com; beyondmedispa.com
Radiance London, Fitzrovia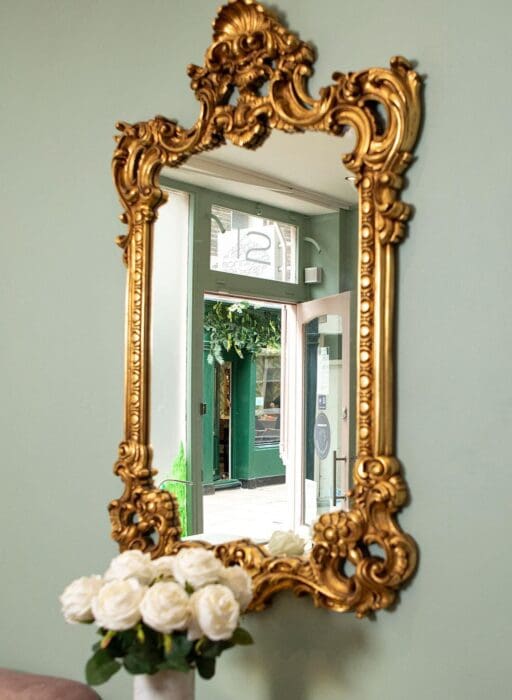 Tucked away on the pretty streets of Fitzrovia, boutique wellness destination Radiance has been catering to the beauty needs of Soho's workers and residents since 2007. The treatment list ranges from nails and tanning to massages and hair removal – but that is no reason to underestimate its high-grade collection of AlumierMD, Dermapen, Guinot, Dermalogica, Crystal Clear and Décleor facials.
In fact, the list is so extensive that we highly recommend you begin with Dermalogica's Face Mapping consultation. Skin is analysed zone-by-zone to identify immediate and future concerns and products and treatments are prescribed. Once complete you can select the Radiance treatment that best suits your needs. Short on time? Décleor's Skin Workout facial uses essential oils and massage to revive tired skin and can be done during your lunch break. Looking to address a specific condition? Dermapen's microneedling treatments promise instant improvement in acne scarring, fine line, stretch mark and pigmentation. And if it's just a dose of hydration you need? Guinot's plant-based products can be combined to quench skin while lifting and fighting signs of ageing.
Facials from £50, radiancelondon.co.uk
Oskia at the Mandarin Oriental, Hyde Park
Hotel spas can be a bit hit and miss but, with The Lanesborough, The Dorchester and 45 Park Plane all in close proximity, the Mandarin Oriental Hyde Park has put time and effort into making sure its spa offering is one of the best in central London. As well as offering a luxurious spa day, its huge range of face and body treatments draw on holistic traditions from around the world and are administered in 13 opulent treatment rooms designed to block out the stresses of the world beyond.
The newest addition to the vast facial menu (which includes therapies from the likes of Biologique Recherche) is the Oskia Signature Facial. Described by the London-based skincare brand as a non-surgical facelift, this great all-round facial combines massage techniques with powerful ingredients to lift and relax the face and promote the delivery of product deep into the skin. First pores are opened with warm compresses before a passion fruit enzyme and AHA mask is applied to improve radiance. An LED mask is then used to boost collagen production leaving skin supple and polished.
Facials from £185, mandarinoriental.com
KX Spa, Chelsea
Located within the chic Chelsea members' only wellness club of the same name, the KX Spa is, thankfully, open to the public, giving us all access to its cutting-edge skincare and bespoke treatments. A range of facials from guest practitioners and brands, including reflexologist Charbec Baker, Exilis and LPG, are available alongside KX's signature treatments – which include the famed HydraFacial.
So effective is the HydraFacial, that dozens of London's top clinics now offer some variation of it. Delivered via a patented device which uses a swirling movement to remove dead skin cells and impurities while soothing skin, the six-step process incorporates active botanical ingredients, as well as antioxidants and peptides, to detox, cleanse, exfoliate, brighten, extract and hydrate. KX offers two variations of the Hydrafacial: Detox (with additional LED light therapy) and Glow (with LED light therapy and intraceutical oxygen).
Facials from £110 for non-members, HydraFacials from £180, kxlife.co.uk
Tarryn Warren at Bodyism, Westbourne Grove
You probably know Bodyism best as the premier West London destination for great yoga classes and intense workouts. In the name of becoming a go-to for all things wellness, it has now teamed up with skincare specialist Tarryn Warren to offer a range of Tarryn Bespoke Skincare London treatments at its Westbourne Grove flagship.
The pick of the menu is the Signature Bespoke Facial, which blends traditional techniques and scientific innovations to treat the skin at all levels for instant, long-lasting results. Among the techniques on offer is Gua Sha drainage, involving a mineral stone treatment, deep-pore cleaning, vacuum suction and acupuncture. There's also optional micro-needling, vitamin infusions and LED therapy if you feel your skin could do with an extra helping hand.
Facials from £145, bodyism.com
Lisa Franklin, Chelsea
Lisa Franklin's Chelsea clinic is a serene temple dedicated to all things rejuvenating, hydrating and plumping. Her name is much-revered among London's skincare circles – she's a firm favourite with the capital's social set – and is best known for her Repair, Recover, Renew facial, which, frankly, does exactly what it says on the tin.
May we also steer you in the direction of the Evoke device. Franklin is the first in the UK to offer treatments using the machine, which uses bipolar radiofrequency to firm and contour the face, neck and jawline, leaving you with a more defined silhouette. A course of up to six 30- or 60-minute sessions is recommended. It's entirely painless and non-invasive.
Facials from £125, lisafranklin.london
Omorovicza at Liberty London, Soho
Hungarian skincare brand Omorovicza is known the world over for spearheading mineral cosmetology but, when it comes to the brand's treatments, they can be notoriously hard to find outside of the company's native Budapest. Luckily for discerning Londoners, Liberty London is home to a dedicated Omorovicza treatment room offering seven of its signature facials.
For a truly indulgent experience opt for the Gold Hydralifting facial, which begins with a copper-enriched lactic acid peel to promote collagen production and even the skin tone. A soothing mask is then applied while the arms and hands are treated to a gold oil massage before an anti-inflammatory gold serum is used to help repair damaged skin. Finally, a plumping massage is undertaken to reduce the appearance of fine lines and wrinkles before the eye contour is given some TLC with a gentle massage.
Facials from £120, libertylondon.com