Capitol Gains: Washington DC
As the 2020 presidential campaign gets underway, a whistle-stop tour of Washington serves as a timely reminder of the bigger picture
For the capital of the free world, I can't help but notice something, ironically, more than a little Soviet about Washington.
Riding by bicycle with my DC born-and-bred guide Jay, we pedal down wide, long, ruler-straight boulevards passing immense and severe-looking concrete and stone public buildings, none of which, in true hammer-and-sickle style, have any branding on them whatsoever.
It's just past the commuter hour and the sun beams down upon gleaming asphalt, freshly mown grass, panting joggers and besuited government officials on a cloudless morning. Gradually braking as we pass a plethora of bombastic war monuments, shaded parks and the odd street vendor selling Polish sausages, the sense of order and serenity here creates an atmosphere that is entirely un-American in feel and poise.
Because only the great cities of the former Eastern Bloc can really compare with Washington for its commitment to such a gargantuan scale of purpose and design and a zealous devotion to self-improvement and veneration of its own history.
Though, I'm thinking it's probably best that I don't say this too loudly as Jay and I stop our bikes in front of a building with a curved frontage that, given the neo-classical surroundings, actually looks like a fairly humble abode.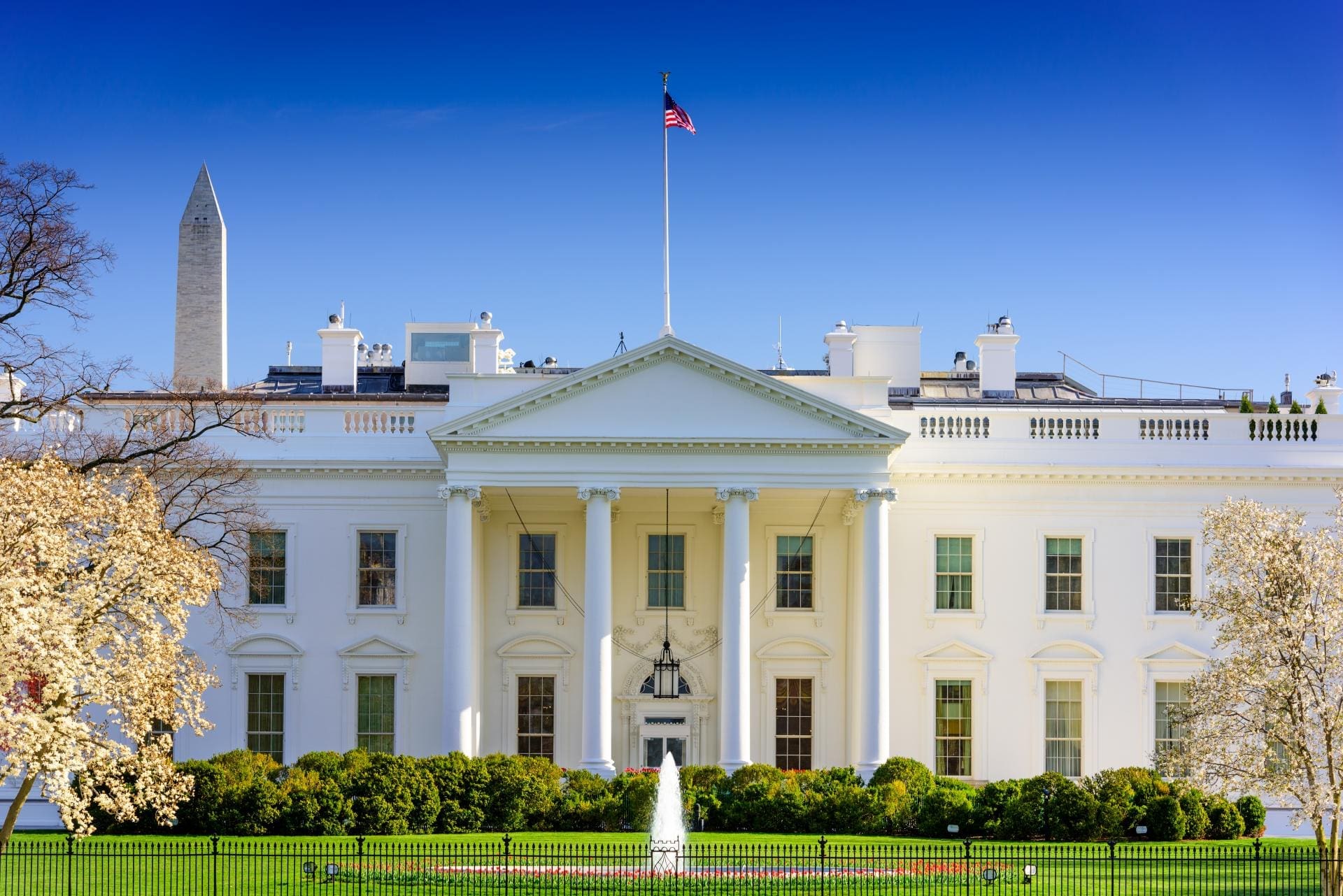 The White House isn't easy to get close to these days. Layers of fencing, a concrete blockade, guards and more fences mean that I'm a good 40ft away from the first stretch of the lawn. I ask Jay if the atmosphere of the city changes depending on who's currently incumbent in the Oval Office.
"Actually the level of protestors always remains about the same, no matter who's President," he tells me, eyes squinting against the fierce orb of the sun as the midday heat ramps up another notch. "They're not allowed to go up against the White House fence anymore but they still come. The protests can be about absolutely anything. The effort people go to with their placards is just incredible."
Regardless of whether the current administration is listening or not, there's a sense that Washington is a city that is getting a little better at loosening its starched collar and embracing its long-repressed hedonistic streak.
Areas such as the U Street Corridor and Navy Yard, both partially destroyed in the riots that followed the murder of Martin Luther King Jr in 1968, have been altered beyond recognition in the past decade. Navy Yard is home to myriad Scandi-chic styled bars and restaurants, all sleek expanses of glass and exposed steel.
A pioneer among the raft of recent openings here is District Winery, where more than a dozen different wines are all created on the premises, using grapes harvested from across the nation from California to New York. Taking a seat at the wood-hewn bar and sipping my way through some outstanding pinot noirs and a wonderfully floral gewürztraminer is sybaritic enough. But what's even more gratifying is seeing the number of Washingtonians also imbibing early in the afternoon. Maybe the reputation of this being a city of endless meetings and late nights in the office is beginning to fade in favour of a little more fun.
Pastoral and refined as the Navy Yard district is, let us not forget that this city is still known to some as 'the swamp', not just because that's precisely what DC was built on but also due to the political chicanery that has always been concomitant with the noble ideals and chest-puffing of countless administrations.
Nowhere embodies this more than the modernist behemoth known as the Watergate. Richard Nixon's apotheosis, it was here, back in 1972, that the Democratic National Committee Office (located in the then-new hotel, apartment and office complex) was burgled on direct instruction from the Oval Office. Almost half a century on and the hotel, given an immense refurb after a decade in mothballs, is now embracing its notorious past in the form of the Scandal Room, the suite that once hosted a certain E. Howard Hunt and G. Gordon Liddy, ringleaders of the burglary operation.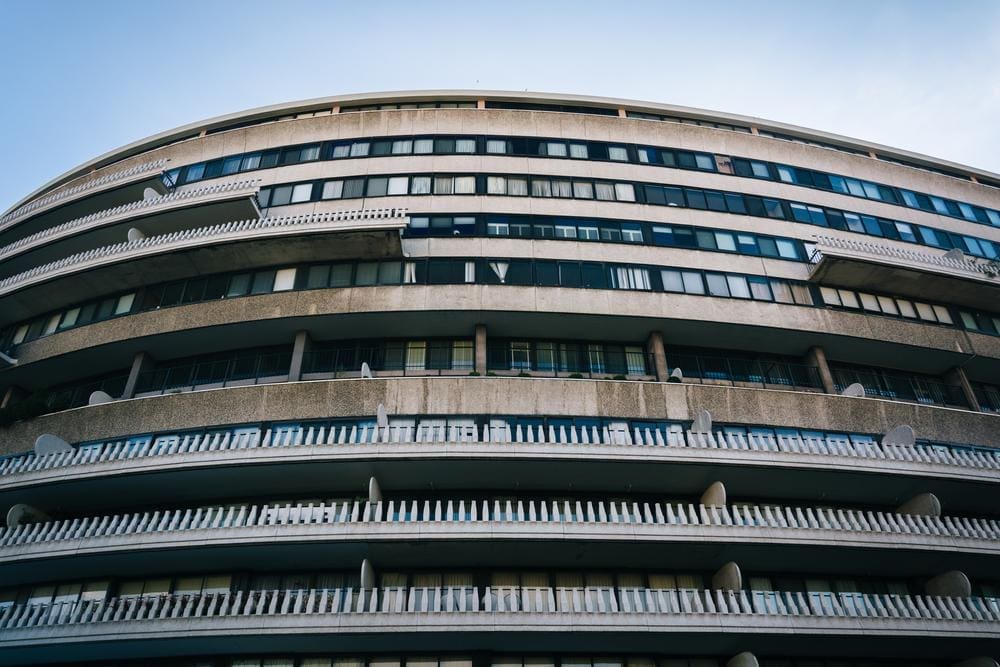 Now decorated in a wonderfully hard-boiled early 1970s style, the room features a vintage typewriter, a reel-to-reel recorder, vintage Saul Bellow hardbacks, swivel chairs and piles of 1972 seven inch singles. Best of all is a free-standing record player to spin them on alongside numerous framed newspaper front pages from the day of Nixon's resignation, a full two years after the break in.
The Watergate, now that it has come to terms with its past, feels more like an idealistic monument to 1960s modernism than to early 1970s political murk. But Washington, in many other ways, is getting more holistic with its history, nowhere more so than in the recently-opened Smithsonian National Museum of African American History & Culture.
The latest addition to the miasma of Smithsonian museums in the city, the building is a curious creation standing on the Mall. Its three-tiered shape, made with thousands of bronze coloured panels, is designed to resemble a traditional Nigerian Yoruba crown.
Consistently objective and pleasingly non-hectoring or judgmental in tone, the three floors contain a dizzying wealth of artefacts ranging from a whip used on a slave ship to a Bible belonging to Nat Turner (the man who led one of the most famed slave rebellions); from a statue of Tommie Smith and John Carlos in their Black Power salute pose at the 1968 Olympics, to Chuck Berry's Cadillac and Muhammad Ali's boxing gloves.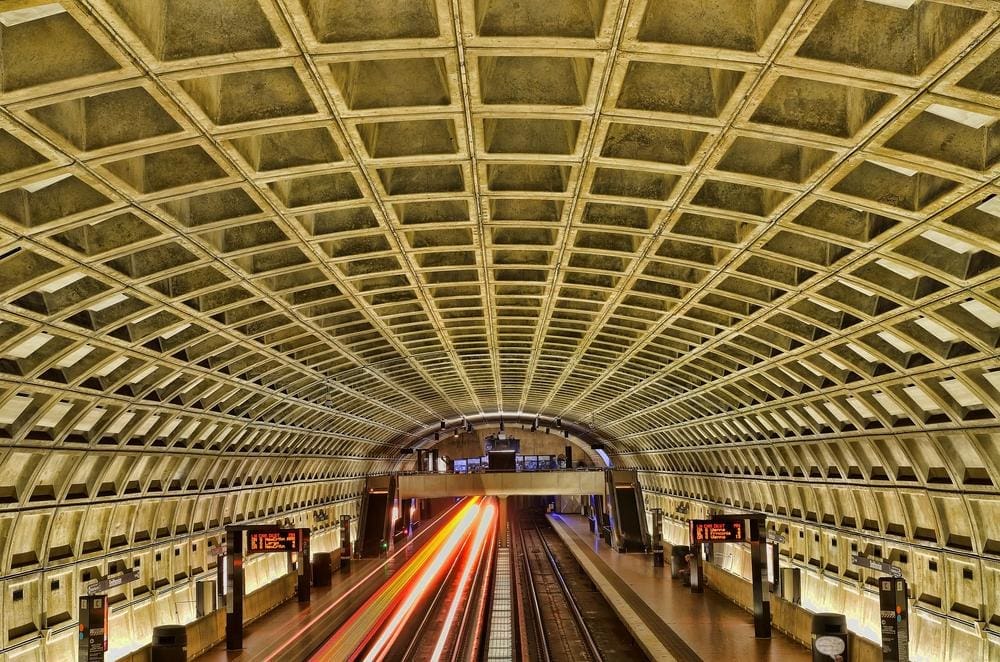 Washington DC's fine dining scene is worth exploring, too. A decade or so ago, the city promised little more than an overdone New York strip steak at eye-popping prices. Yet chefs such as Cedric Maupillier at the innovative French-American (and Michelin-garlanded) Convival, Michael Santoro at Kingbird inside the Watergate, and Roberto Santibañez's upscale Mexican creations at Mi Vida are all redressing the balance in favour of flavour over formality.
But for the most authentic taste of DC, I knew that, on my final morning, I would need to roll my sleeves up. With past diners including Barack Obama and Bono, Ben's Chilli Bowl is all about just one dish here in the U Street Corridor 'hood.
The 'half-smoke' is to DC what the beignet is to New Orleans and the tamale is to the Mississippi Delta. To the uninitiated, it is a half-beef, half-pork sausage, pressed almost to flatness on the grill, wedged into a hot dog bun and slathered with herbs, onions and chilli sauce with a small volcano of chilli cheese fries. The retro booths and Formica tables of Ben's are testament to a business that's been feeding the city at all hours since 1958.
With only the most minor of chilli stains on my collar, I take a cab back to the Washington Memorial for one last look at the giant obelisk. A quiet chugging sound overhead makes the crowd at the base of the monument pause. "Is that Trump in his helicopter?" one asks. "I thought he was out of town today," says another.
The sun is too bright to make anything out for sure. Within seconds, the helicopter is gone into the cloud scattered beyond, a tiny moving smudge above the city.
Perhaps this is as it should be. Because more than anywhere else in the United States, Washington is a constant reminder that no matter who you are and how important your role is, the ideals that surround you in this city are, and always will be, so very, very much bigger.
From £303 per night for a double room, thewatergatehotel.com
British Airways Club World Experience
Spicy salami, pancetta-wrapped figs, lemon and coriander hummus. Oh, and a zesty glass of Lovivalo Verdejo de Rueda. Am I in an upscale tapas joint in Madrid?I could be. Although most tapas joints don't let me fall asleep in my seat afterwards with a pillow from The White Company that's so huge and soft that I feel I could sleep right through an entire box set of The Affair.I have all those choices, indulgent as they are, with BA Club World. Its new bedding and food options complement a journey that prioritises the three must-haves on a flight to the States: hospitality without fawning, comfort and quiet without interruption and, best of all, a feeling that life in the air is still a special place, where the 'getting there' part of the journey is still a pleasure, not a chore.Plump up the pillow, order another Verdejo, stretch your legs and relax: America is just a few hours away…
Club World return tickets from London to Washington DC start from £3,378, ba.com