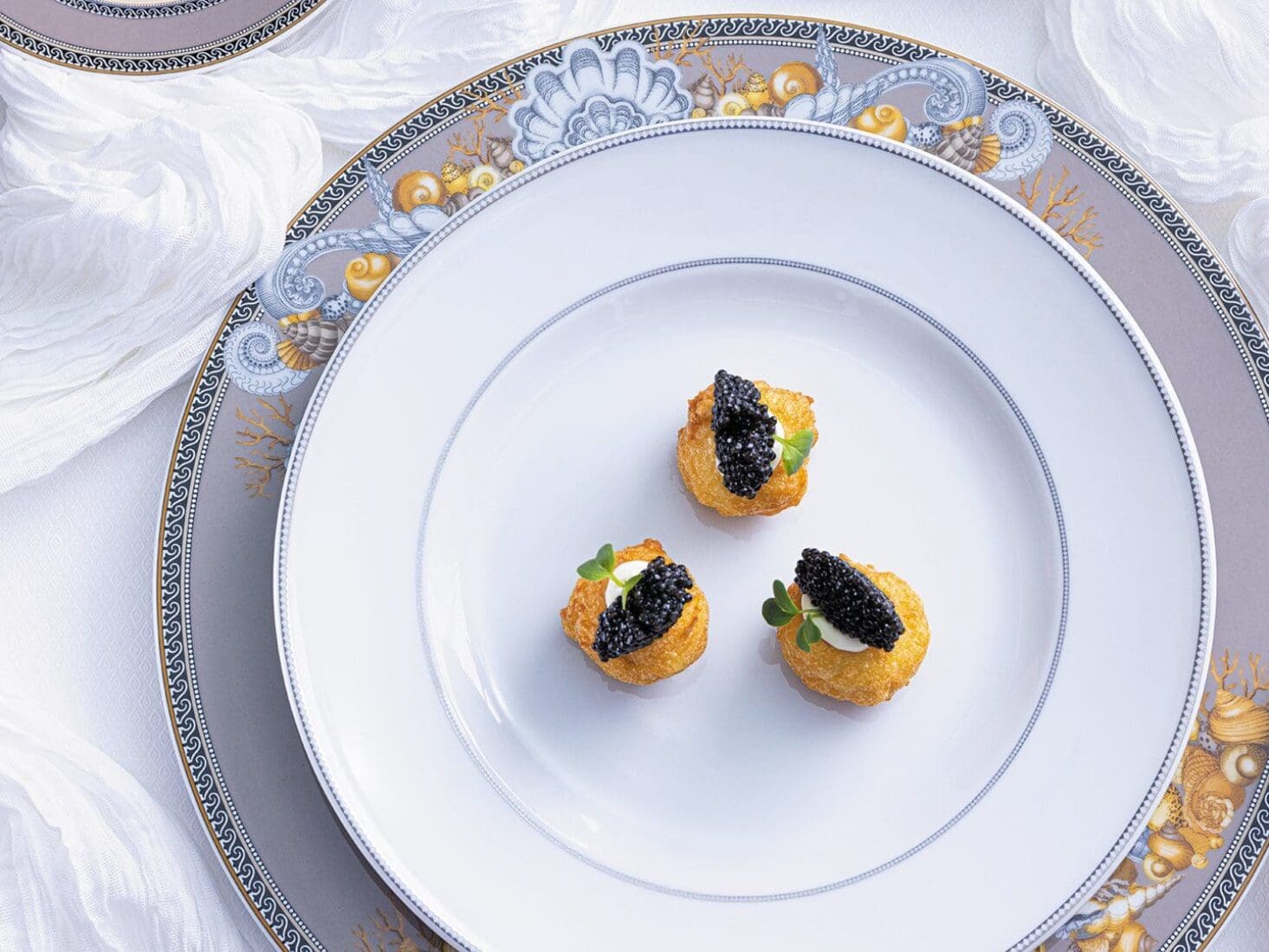 Set sail on a culinary journey with Regent Seven Seas Cruises
Explore a world of flavours and cuisines without ever having to step foot ashore
From Portugal's pastel de nata and Greece's taramasalata to Scandinavian gravlax and the UK's own humble roast dinner, exploring a destination's cuisine is key to understanding local culture and tradition. It makes sense, then, that when sailing around the world on a cruise ship where every day promises a new city to discover, the on-board culinary offering should be equally varied.
At least that's what Regent Seven Seas Cruises, which offers no fewer than eight on-board dining options on its lavish ships, believes. So what's for dinner?
Compass Rose
First up is Compass Rose – the signature restaurant that you'll find at the heart of Regent's Seven Seas Mariner, Seven Seas Voyager, and Seven Seas Navigator ships. Open for lunch and dinner, it offers an 'always available' menu of classics, including salads, grills, steaks and pasta – each of which can be customised with your choice of sauces and sides – alongside a daily changing menu of specialty dishes. Add to this a degustation menu devised by Compass Rose's executive chef, a spa menu of light options and dessert options created by an army of in-house pastry chefs and it's easy to see how you might be tempted to return every night.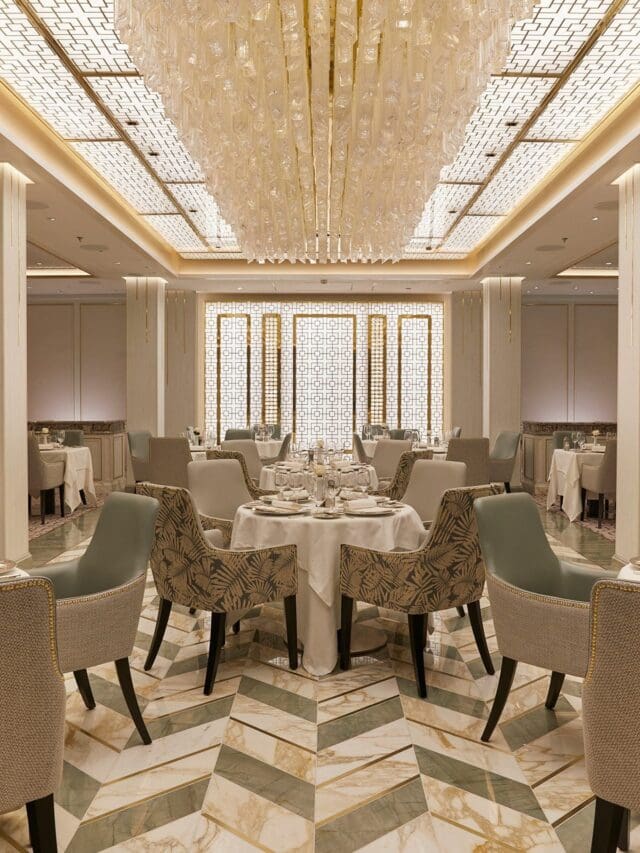 Chartreuse
Found on Seven Seas Grandeur, Seven Seas Splendor, Seven Seas Explorer, Seven Seas Mariner and Seven Seas Voyager, Chartreuse is Regent's elegant French fine dining restaurant. Designed to offer every guest incredible ocean views, the menu of bistro-style fare is equally jaw-dropping, with highlights including steak tartare et caviar, roast rack of lamb with rosemary persillade and chickpea fritters, and crème brûlée. You'll need to be organised though: Chartreuse is so popular that reservations are required.
Prime 7
We'll give you one guess from the name of this restaurant as to what cuisine it might serve. That's right: it's a good old-fashioned steakhouse. Again, you'll need a reservation to eat here but it's well worth the admin – Regent's culinary team has gone to great lengths to make sure it serves only the finest USDA prime and 28-day aged beef. Red meat not your thing? You'll also find a whole host of lighter steakhouse classics on the menu, including whole Maine lobster, clam chowder and chicken supreme.
Pacific Rim
Sailing on Seven Seas Splendor, Seven Seas Explorer or Seven Seas Grandeur? You'll want to make sure you get yourself booked into Pacific Rim then. Soak up the Zen-like ambiance and marvel at the intricate design features of this pan-Asian eatery as you dine on a delectable menu of dim sum, Korean barbecue, pad Thai and tempura. Don't miss the refreshing selection of frozen desserts, including raspberry sake sorbet, matcha white chocolate ice cream and mochi.
La Veranda
One of the true joys of holidaying in sunny climes is the opportunity to eat al fresco at any time of day – which is exactly why Regent created La Veranda restaurant. Open for breakfast and lunch, think of this as your classic hotel eatery, with made-to-order omelette stations and daily specials, such as Belgian waffles and blueberry compote, available at breakfast. For lunch, La Veranda transforms into a buffet-style restaurant with options running the gamut from freshly cooked pasta and pan-fried local fish to grills, curries and prime rib.
Sette Mari at La Veranda
You didn't think Regent would force you inside just because it's dark, did you? Come evening, La Veranda transforms once again in Sette Mari – an exquisite Italian restaurant primed for a more casual dining experience. Settle in with a traditional aperitivo before pursuing a menu of authentic á la carte antipasti, primi and secondi including ossobuco, pesto gnocchi, risotto al frutti di mare and cioppino, all paired with fine Italian wines. Be sure to save room for the impressive selection of dolci to finish things off properly.
Pool Grill
If you're just in need of a quick bite before hopping back on shore to do some more exploring, the pool grill is your go-to. Offering comfortable open-air shaded dining for the best of both worlds, expect tried-and-tested American comfort food classics designed for appetites big and small. There are chicken wings and lobster nachos to start before making your selection from a huge range of burgers, pizzas, sandwiches and mains fresh off the grill. And to wash everything down? Treat yourself to a proper milkshake or malt or linger over the (truly vast) list of cocktails, mocktails, beers and wines.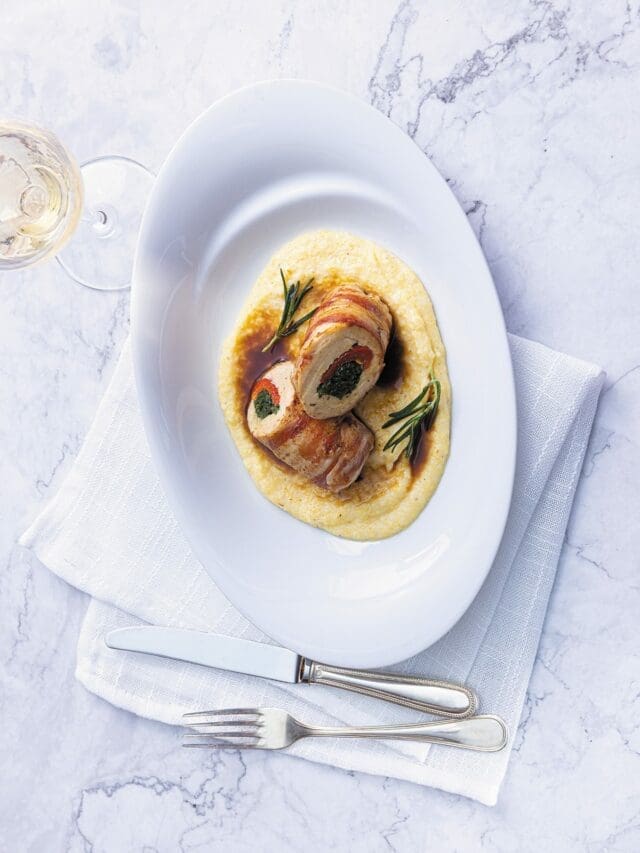 Room Service
Partial to a midnight snack? Good news: room service on a Regent cruise ship is 24 hours so a decadent snack is only ever a phone call away. As well as mezze platters and light salads, a full menu of starters, mains and desserts is on offer for those who prefer to dine in the privacy of their suite. Ours is the Atlantic salmon fillet with Korean barbecue sauce and New York-style cheesecake, please.
To find out more about Regent Seven Seas Cruises and order your free brochure, visit rssc.com