The best private members' clubs in Mayfair
Forget stuffy gentlemen's clubs. Today's private members' establishments are the place to see and be seen – and Mayfair is home to some of the capital's best
Private members' clubs have come a long way since the gentlemen's gaffs of old, evolving into eclectic playgrounds that court creatives, entrepreneurs and London's high society. From Annabel's to the AllBright, Mayfair has long been home to some of the capital's most illustrious members' clubs, each of which offers far more than your average hotel, bar or restaurant – whether you're looking for glamour, philanthropy, truffles at 3am or a daily dog walker.
Need help finding a proposer and seconder to get you in? The experts at Luxury London Concierge are your key to unlocking access to the best clubs, tables and events in town and beyond. Click here to find out more and enquire.
Apollo's Muse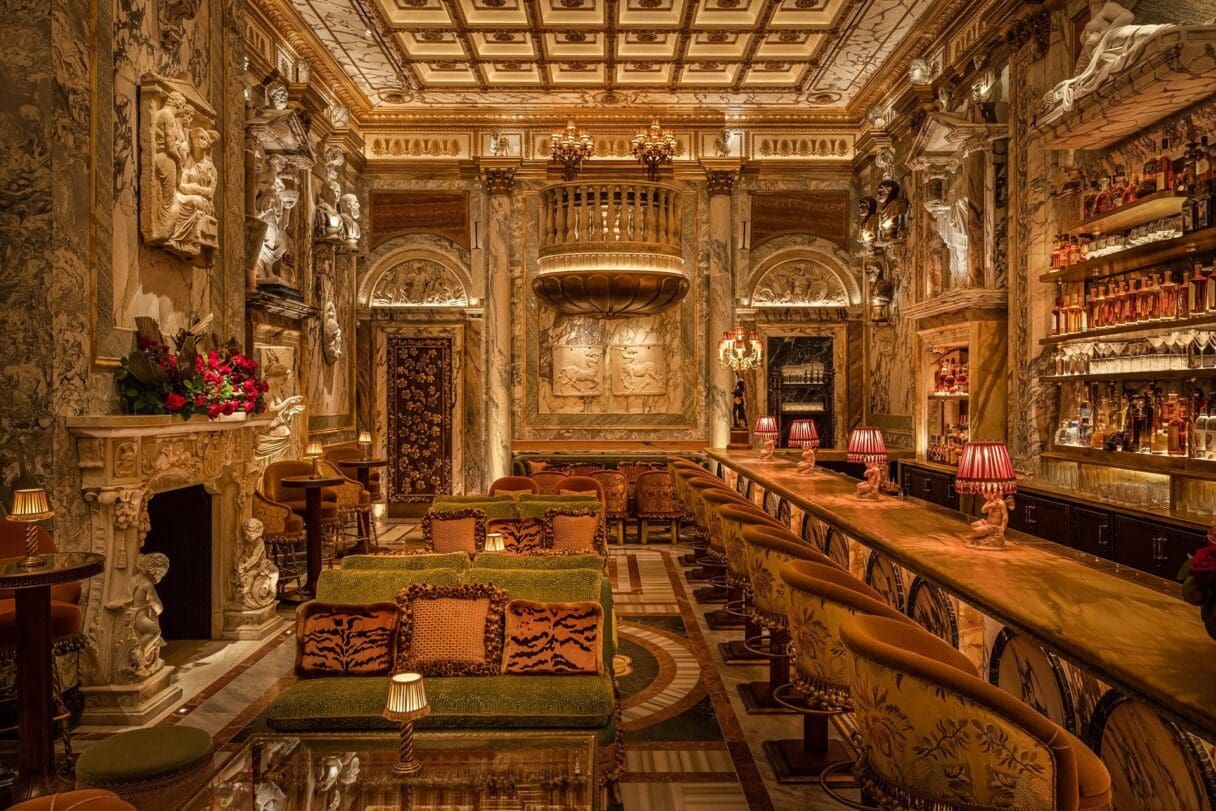 Tucked away behind Richard Caring's exuberant new Greco-Italian restaurant Bacchanalia is the latest – and least understated – addition to Mayfair's members' club scene. A single-room sanctuary dedicated to having the most decadent of times in utter privacy, it's hard not to gasp as you step into the floor-to-ceiling marbled space. Decked out in plush velvets, dramatic uplighting and genuine ancient antiquities, if you've ever wondered what it was like to live the lavish life of a Greek or Roman emperor, this is probably as close as you're going to come to finding out.
Inside there's a beautiful bar serving bespoke cocktails, fine wines and champagnes alongside an indulgent Mediterranean-inspired menu curated by renowned chef Athinagoras Kostakos. Members also have access to a private concierge as well as invite-only events, dinners and live music performances.
Founder: Richard Caring
Why: For when the opulence of Bacchanalia simply isn't enough
Price: £5,000 per year (£1,750 joining fee)
Best for: Partying like it's 99(BC)
Alumni: Too early to tell
Dress: To impress
Fun fact: The statues and artworks inside Apollo's Muse are genuine Ancient Greek and Roman artifacts dating back over 2,000 years
1 Mount Street, W1K 3NA, bacchanalia.co.uk
Upstairs at Langan's
Drawing back the heavy velvet curtain at the top of Langan's sweeping listed staircase is like stepping through a time portal into the heyday of Studio 54. Inspired by Langan's golden age, and reimagined for a new age of decadence, the invite-only members club Upstairs is an intimate bar and lounge space, resplendent in rich ruby red and honey yellow velvet panelling with plush, retro fittings.
Open five days a week from 5pm, this late-night hotspot pays homage to the brasserie's history with cocktails inspired by its illustrious clientele including Maggie May (Sipsmith sloe gin, discarded banana peel rum, vanilla syrup, saline solution, yuzu, Delamotte Champagne), a nod to Rod Stewart, and the Careless Whisper (Tanqueray Gin, St. Germaine, honey syrup, pineapple, lime, cucumber, Fever Tree elderflower tonic) honouring George Michael. Food, taking the lead from the brasserie's a la carte offering, is classic and casual: think truffle comté gougères, oysters and ribeye steak. And when you're ready to kick off your shoes and take to the dancefloor, live music comes courtesy of Upstairs' house band, who make way later in the evening for the city's hottest DJs to spin hits as you dance well into the wee hours.
Founders: Graziano Arricale (of Chelsea member's club KX) and James Hitchen (of Manchester restaurant group East Coast Concepts)
Why: For after-work dinner, drinks and dancing with a side of good old-fashioned hedonism
Price: Invite-only, no membership fee
Best for: Seeing and being seen
Alumni: The team declined to divulge
Dress: Smart – no ripped jeans, trainers or sportswear. Whilst men are normally required to wear a blazer or jacket, this will be waived over the hot summer months.
Fun fact: The original Langan's was co-founded by Michael Caine in 1976 and has hosted everyone from Princess Grace of Monaco and Joan Collins to Marlon Brando and Muhammad Ali
Stratton Street, W1J 8LB, langansbrasserie.com
The Twenty Two
Housed in an immense Edwardian manor on Grosvenor Square, West End hideaway The Twenty Two is a hotel-cum-cultural space 'dedicated to the art of lingering'. Housing 31 lavishly-appointed bedrooms – including a mews house – inspired by 18th Century French opulence, this lovingly restored former family residence, complete with plush, maximalist interiors, makes the ideal home-away-from-home for everything from spontaneous sojourns to long-term stays. Helmed by Executive Chef Alan Christie, The Twenty Two's round-the-clock neighbourhood restaurant dishes up seasonal modern British cuisine with a lightness of touch and flair that is classically Mediterranean. Elsewhere, the club's four bars, two al fresco terraces and evening dining room promise to cater to all tastes and appetites.
Founders: Navid Mirtorabi
Why: To come together and feel welcome, regardless of where you come from, your profession, or what you choose to wear
Price: £1,500 per year (£500 joining fee); under-30 and joint membership options available
Best for: 'The curious and the creative'
Dress code: None, come as you are
Fun fact: The 42,500 square foot behemoth has been designed with a new generation of private club members in mind. Expect gender-neutral bathrooms, creative cocktails and white glove service without the white gloves.
22 Grosvenor Square, W1K 6LF, the22.london
Maison Estelle
Residing in an imposing Grade I-listed Georgian townhouse on Grafton Street (which was designed in 1772 by Sir Robert Taylor), Maison Estelle is the first private members' club from the team behind Scotland's Gleneagles and the Hoxton hotels. While the club offers several bars, a nightclub and restaurant, as well as a schedule of social and networking events for members, further details remain few and far between, though we are told it's beautifully fitted throughout and certainly not one to be slept on.
Founders: Sharan Pasricha
Why: Unfettered privacy and a rip-roaring good time
Price: Membership fees available on request
Best for: The one per cent
Alumni: This is kept strictly secret, though those spotted leaving include Tana and Gordon Ramsay, Pixie Lott and Idris Elba
Fun fact: Those allowed through Maison Estelle's front door must place a sticker over their phone's camera lens to prevent any sneaky snaps of the club or its members being taken
6 Grafton St, W1S 4EQ, maisonestelle.com
Nikita
Designed by boutique studio Victoria Vogel to mimic a Haussmann-style Parisian pied-à-terre, cocktail, champagne and caviar club Nikita opened in December 2021. Set on Mayfair's Davies Street, mere moments from Annabel's and Claridge's, it invites members to enjoy an exclusive, luxurious experience, imbued with Parisian cool. With private alcoves for hosting guests and, moody, velvet-lined, lamp-lit booths for intimate dining, as well as its own spirited events programme, all soundtracked by playlists highlighting independent artists, this opulent space is already being tipped as a fixture of Mayfair's vibrant nightlife scene. Next door, New York-style dining room Mister Nice – inspired by LA celebrity hot spot The Nice Guy – is set to open imminently and will serve up a fusion of French-Italian food to members and the public alike.
Founders: JP Kley (previously of Oxford Street's Beat)
Why: A taste of Parisian insouciance
Price: £1,000 per year (£150 registration fee); £1,500 per year (£200 registration fee) for joint membership
Best for: Those with a penchant for partying
Fun fact: A secret tunnel connects Nikita with adjoining restaurant Mr Nice so that members may come and go as they please, without having to set foot outside the club
22 Davies Street, W1K 3DE, nikita-london.com
AllBright Mayfair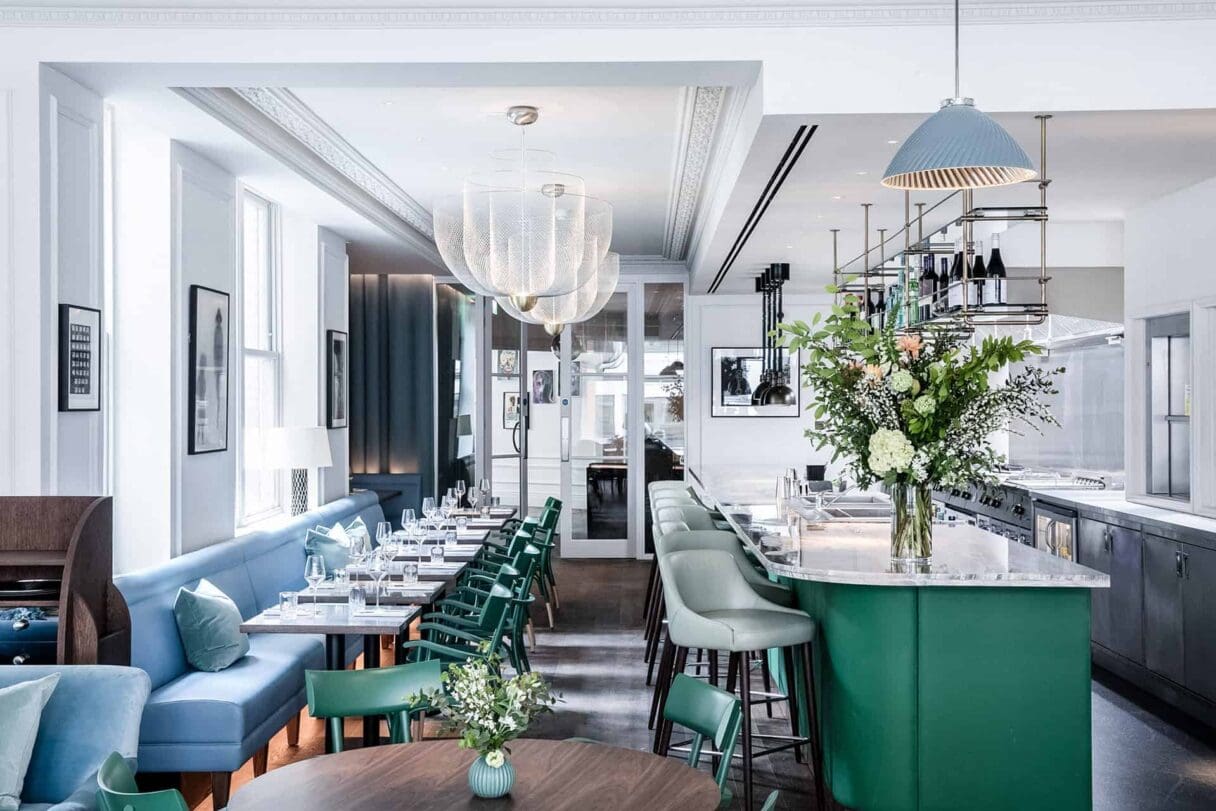 'Sisterhood works', declares neon signage at reception, setting the tone in this women-only members' club. Spanning 12,500 sq. ft. across five floors, it houses everything you could possibly want from your central London home-from-home: dine in the restaurant and bar, host an event in the private dining rooms, network on the roof terrace and stay looking your professional best with the help of the second-floor hair salon. Members also have access to a business-focused digital platform aimed at connecting female entrepreneurs and helping women progress their careers, as well as the AllBright Academy, a series of digital professional development programmes covering leadership, diversity and inclusion, financing and more. With interiors by designer Suzy Hoodless, this Mayfair outpost of AllBright is chic and welcoming (and men are very welcome as guests).
Founders: Debbie Wosskow OBE (founder of LoveHomeSwap) and Anna Jones (former CEO of Hearst).
Why: For being part of a trailblazing women-only club, with like-minded, dynamic women
Price: Full membership is £1,650 per year (£300 joining fee); social membership is £900 per year (£300 joining fee); digital membership is £8.33 per month. Members must be over 21.
Best for: Working women who spend their time wisely
Alumni: Naomie Harris, Ruth Wilson, Martha Lane Fox, Sarah Brown, Jameela Jamil, Olivia Wilde
Dress code: None specified – you're as welcome in your gym gear as workwear
Fun fact: The club is named after the former USA Secretary of State, Madeleine Albright, who famously said, "there's a special place in hell for women who don't help other women".
24-26 Maddox Street, W1S, allbrightcollective.com
The Arts Club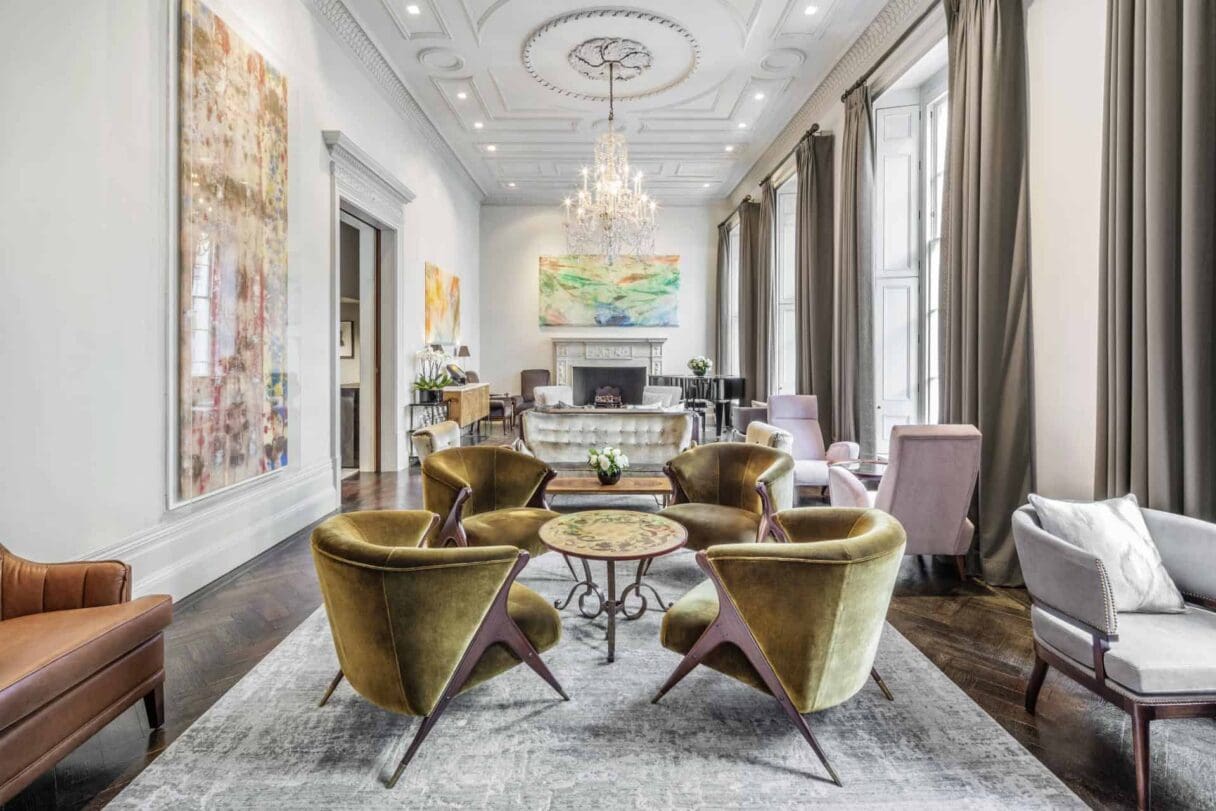 With 8 bedrooms that come with 24-hour butler service, including a gargantuan penthouse suite, you really could live at The Arts Club. Set in a five storey, 18th-century townhouse on Dover Street, the club was originally founded in 1863 by creatives including Charles Dickens, and past members have included the sculptor Rodin and the painter Whistler. Today, it boasts a stylish Japanese restaurant, oyster bar, brasserie, nightclub, garden and terraces, as well as an exceptional programme of panel discussions, exhibitions and live music (Mark Ronson was previously music director of the club). There's also a members' gym with adjoining Lanserhof medical facility offering a range of cosmetic and healthcare treatments while the club is, naturally, also home to an unrivalled and exceptional collection of rotating art and installations.
Owners: Jai Waney and Arjun Waney, who co-owns Roka and Zuma restaurants
Why: Anybody who wishes to be a member must show an appreciation of the arts, including film, music, fashion, theatre and photography
Price: £2,500 per annum (£2,000 joining fee); young person, joint and international memberships also available. Membership to Lanserhof from an additional £334/month.
Best for: Creative types
Alumni: Auguste Rodin, Gwyneth Paltrow and Grayson Perry
Dress: Smart
Fun fact: The Arts Club is international: in 2020 it opened a Dubai outpost
40 Dover Street, W1S, theartsclub.co.uk
Annabel's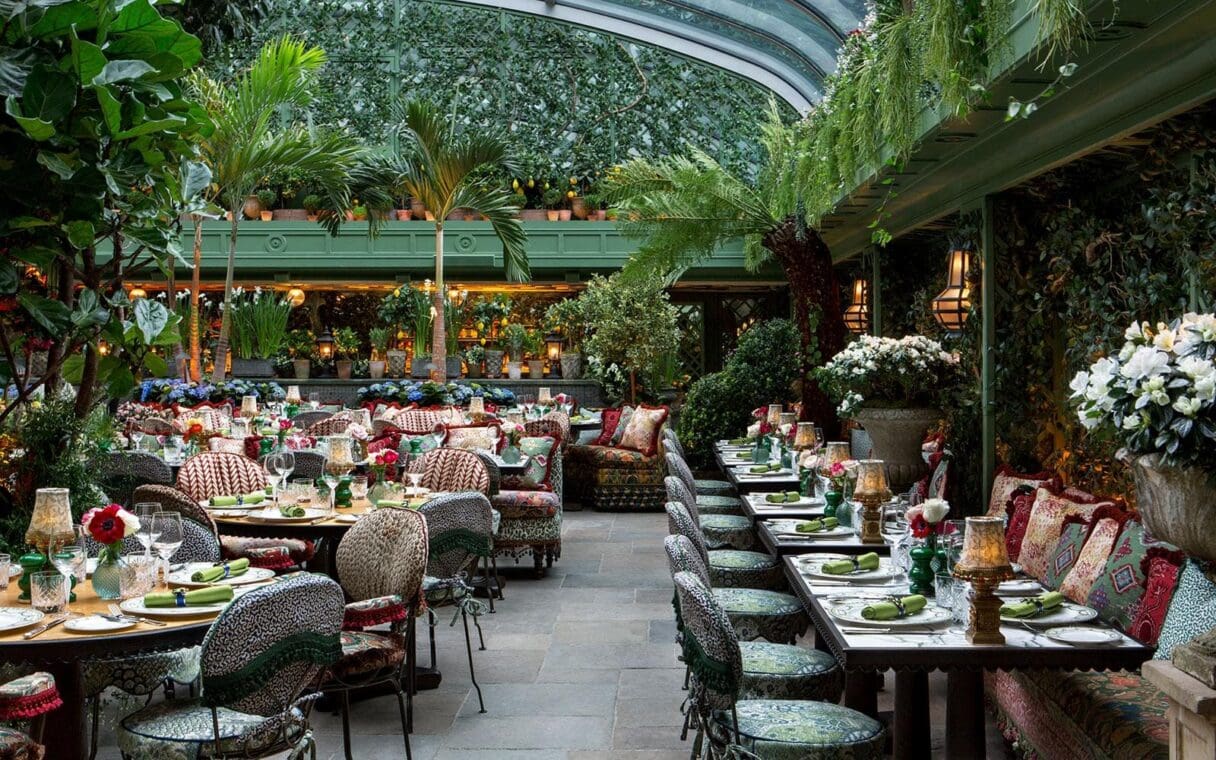 Annabel's, founded in 1963, has built a global reputation as the most elegant and exclusive club in the world. Over the club's 50-year history, it has welcomed Hollywood royalty, ranging from Leonardo DiCaprio to Elizabeth Taylor, as well as actual royalty – it is reportedly the only nightclub that the Queen has ever visited. In 2016, the infamous club moved two doors down, from 44 to 46 Berkeley Square, and reopened as a maximalist adult playground, under the leadership of society restaurateur Richard Caring, who bought the club from the late Mark Birley in 2007, also inheriting George, Harry's Bar and Mark's Club (more on them below).
Set in an 18th-century Grade I-listed Georgian townhouse on Berkeley Square, the multistorey members-only mecca was designed by Martin Brudnizki Design Studios, who was inspired by quintessential British eccentricities. Opulent highlights include exuberant silk wallpaper, sculptural lamps and pink onyx sink basins in the women's bathroom, cited by many as the prettiest and most lavish in London.
Owner: The Birley Clubs
Why: It's the place to see and be seen, with glamour on tap
Price: £3,250 per year (£1,250 joining fee); under-35 and joint memberships also available
Alumni: King Charles III, Frank Sinatra, Richard Nixon
Dress Code: The extensive dress code can be found online but, in general, "fabulous party dressing" is encouraged
Fun Fact: Annabel's is the only nightclub ever visited by Queen Elizabeth II
46 Berkeley Square, Mayfair, W1J 5AT, annabels.co.uk
University Women's Club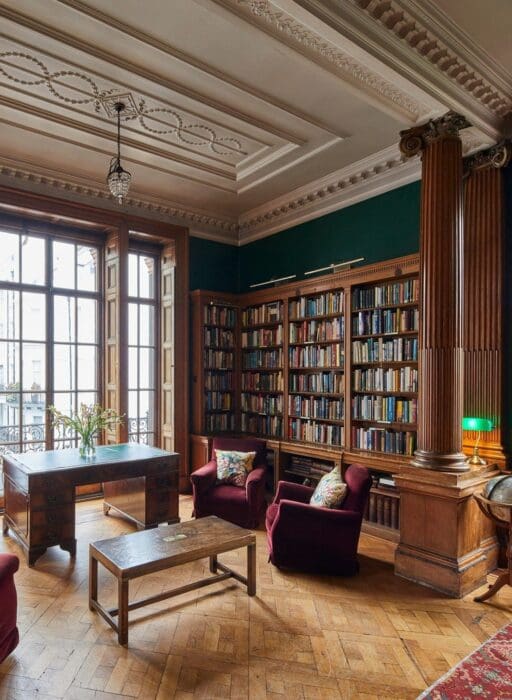 Founded in 1883 by Gertrude Jackson of Girton College, Cambridge, this club provides a quiet corner for scholarly women. The atmosphere is much like that of an old school, with worn-out sofas, chipped paintings and mismatched cushions. Thursday evenings offer up club suppers and the libraries, grand rooms, 22 bedrooms, garden and even a secret door make this an exciting place to explore. Poetry, music and embroidery, as well as career advice, a book club and film nights, add to a diverse calendar of events.
Owner: The members
Why: To partake in intellectual conversation
Price: Yearly membership is £510 for out-of-town and overseas members and £819 for those living within 50 miles of Hyde Park Corner, plus £300 joining fee. Junior, student and senior membership is also available.
Best for: Graduates, professionals and businesswomen of all ages
Alumni: Dorothy L Sayers and Xanthe Clay
Dress code: Smart casual
Fun fact: Rooms at the club were used for filming Downton Abbey
2 Audley Square, W1K, universitywomensclub.com
The Savile Club
Harking back to the era of the traditional club, at the Savile Club you'll find leather banquette seating, a snooker room and a dark wood-panelled bar. Founded in 1868, the men-only club moved home in 1927 to an old Victorian house, which retains many of its original features thanks to a hefty renovation bill footed by the club. There are private ballrooms as well as bedrooms and food is provided by Michelin-starred chef, Michael James. Friendly conversation is encouraged (mobile phones are banned as is business talk in the communal spaces), so if you're dining on your tod you'll have to sit at the members' table. In honour of its forbears, who were innovators in the fields of art and science, the club also runs a post-graduate scholarship programme for students at RADA, King's College London and the University of East Anglia.
Owner: The members
Why: To surround yourself with rich Victorian history
Price: From £1,684 per annum (£350 joining fee) with overseas, country and under-35 membership available
Best for: Writers, poets and literary enthusiasts
Alumni: Rudyard Kipling, Thomas Hardy and Henry James
Dress: Jacket and tie
Fun fact: It's £2.50 a pint
69 Brook Street, W1K, savileclub.co.uk
Oriental Club
Founded in 1824 by the Duke of Wellington, the Oriental Club was originally created as a base for those who lived, worked or travelled in the East. Housed in a Grade I-listed Georgian building on Stratford Place, near Bond Street, it continues to honour its east-meets-west heritage through an extensive collection of art and artefacts, peppered throughout the opulent property. The Dining Room is accompanied by two bars, an al fresco courtyard and terrace and the renowned wine cellar, which holds no fewer than 120,000 bottles, while the club also offers a series of rooms and suites exclusively to members. Joining the Oriental Club offers access to reciprocal clubs across the world, reflecting its international audience.
Founders: Major General Sir John Malcolm and the Duke of Wellington
Why: For the perfect blend of east-meets-west
Price: Monthly subscriptions range from £32 to £184 depending on age and location
Best for: International professionals
Alumni: William Thackerey, Lytton Strachey
Dress code: Smart casual in most areas. A more formal dress code is required in the Dining Room, Members' Bar and Small Drawing Room.
Fun fact: In 1861 the Club's chef, Richard Terry, published the first Western cookery nook for Eastern Cuisine, entitled Indian Cookery. The club still references these flavours across its menus today.
Stratford House, 11 Stratford Place, London W1C 1ES, orientalclub.org.uk
Mark's Club
This neat townhouse opened in 1972 as an alternative to St James's gentlemen's clubs. A mixture of old and new, there is William Morris wallpaper alongside a circus-themed meeting room. It feels more like a home-away-from-home than any other of the capital's members' clubs. British and French dining, cocktails around an open fire or an afternoon on the covered terrace – the classic setting is perfect for both business and pleasure, with the idea being that your drink, dice for backgammon and cigar should be no further than a pivot of your elbow. On that note, the club also boasts its very own cigar sommelier.
Owner: The Birley Clubs
Why: For modern tradition, such as champagne with caviar served casually on jacket potatoes
Price: Membership fees available on request
Best for: The modern gent and lady
Alumni: Boris Johnson and Edward Enninful
Dress: Smart, trainers are forbidden
Fun fact: When David Cameron rescinded a place at the men-only White's Club, Mark's offered him an honorary membership
46 Charles Street, W1J, marksclub.co.uk
Little House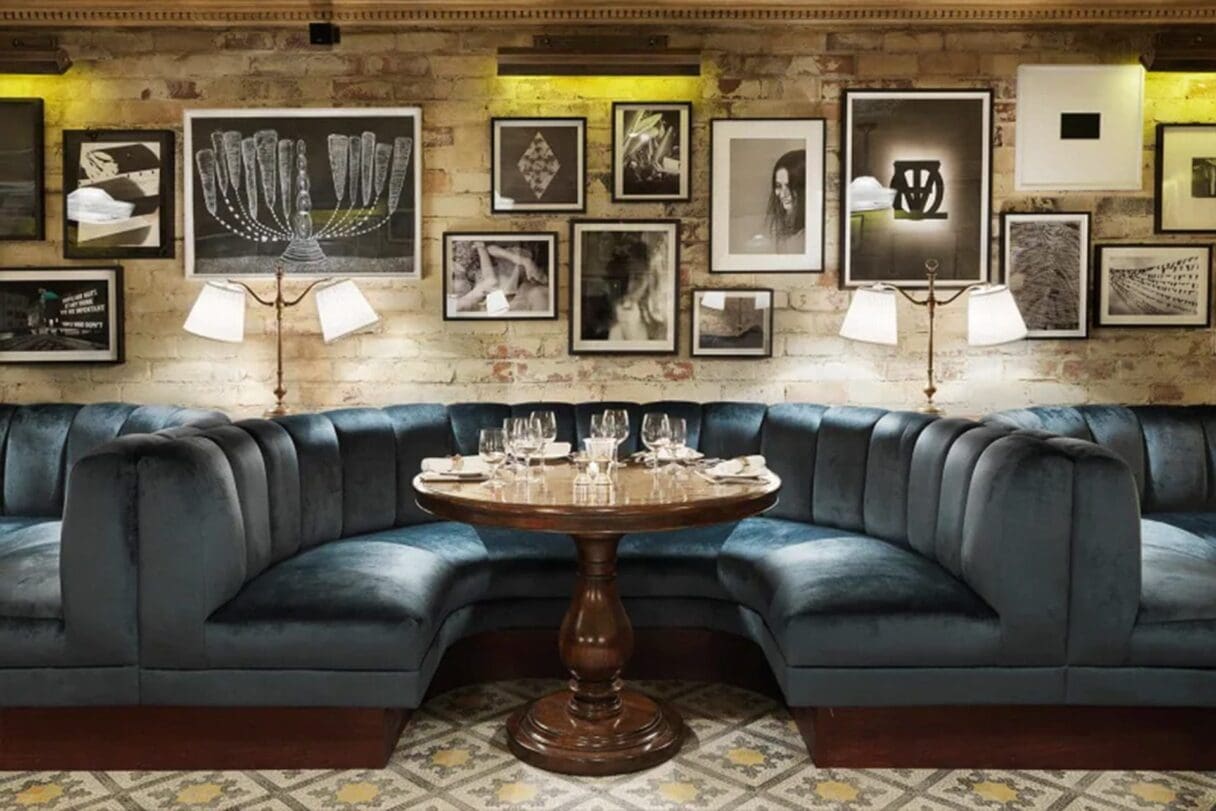 Part of the Soho House portfolio, Little House launched in 2012 and courts a typically creative, relaxed crowd. A more modest offshoot of the nearby Soho House, the salon bar, drawing room and restaurant are all on one floor, while upstairs there are a collection of luxurious private apartments. The familiar Soho House signatures are all present, including velvet armchairs, mosaic-tiled floors, roaring fires and a modern European menu of upmarket comfort food, served until late.
Owner: Soho House
Why: For laidback, modern luxury
Number of members: Undisclosed
Price: From £800 per year year (£550 joining fee)
Best for: Cool creatives
Alumni: Keira Knightley and James Corden
Dress: Subversively casual
Fun fact: Pay £2,500 and you can be a member of all Soho House clubs
2 Queen Street, W1J, littlehousemayfair.com
Harry's Bar
Founded in 1979 by Mark Birley and James Sherwood, who used to own the Hotel Cipriani, this venue was based on the famous bar of the same name at the Venetian hotel. While the chairs and tables might be similar, the plethora of framed cartoons on the wall are a decidedly British touch. Richard Caring acquired the Birley Clubs portfolio in 2007 and has retained this venue's love of all things Italian – Murano glass, Fortuny fabrics, and a wholesome menu of pastas, pizzas and risottos. With just one restaurant and one private room, the focus is on food. Make sure you come for truffle season: the club has unrivalled connections in Piedmont which all it to acquire the biggest and best.
Owner: The Birley Clubs
Why: For world-class Italian cuisine. Members have been known to get food delivered to their house in times of need.
Price: Membership fees available on request
Best for: Italophiles
Alumni: Beyoncé, David Walliams and Amanda Wakeley
Dress: Smart, jackets must be worn
Fun fact: All forks are laid prongs-down on tables, as Mark Birley wanted to avoid guests getting stabbed in the hand during heated discussions
26 South Audley Street, W1K, harrysbar.co.uk
George Club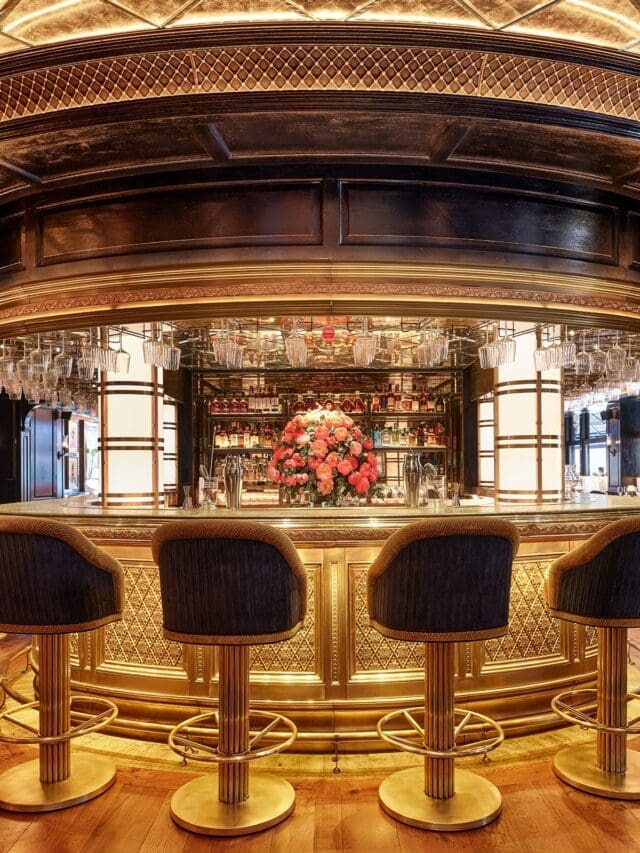 Also part of the Birley Clubs' Mayfair portfolio – yep, that's Annabel's, Harry's and Mark's all within a stone's throw of Berkeley Square – think of George Club as the more laidback family member. Sure, men still have to wear a collared shirt in order to be let in, and women must be elegantly dressed, but things at George are a little more relaxed (even dogs are welcome) – one of the reasons the Mount Street abode has become the go-to hangout for high-flying hedge-fund execs.
Established in 2001 and reopened in 2023 after an extensive refurbishment, George is a particularly popular spot for power breakfasts and long lunches – it was at the George that News International chairman James Murdoch reportedly told then-opposition leader David Cameron that his family's loyalty had swung from Labour to Conservative. Laidback, maybe; insignificant, certainly not.
Owner: The Birley Clubs
Why: To eat among original artworks by David Hockney
Price: Membership fees available on request
Best for: Elegant power breakfasts
Dress: Smart
Fun fact: A Charitable Dogs Committee makes it the most dog-friendly club in London
87-88 Mount Street, W1K 2SR, georgeclub.com
The Cavalry and Guards Club
Walk into this hideaway for Cavalry and Guards officers and you'll be greeted by paintings of honorary members, the Duke of Kent and Camilla, Queen Consort. Decorated with grand pillars and oil paintings of the Battle of Waterloo and Antarctic explorer Captain Lawrence Oates, this impressive building is made up of a snug bar with a terrace, bright and airy dining rooms, function and meeting rooms, a resident barber, as well as a few simple suites for overnight stays – everything a young officer could ask for. And it's not just for uniforms: civilians can be nominated if they've known two members for three years or more.
Owner: The members
Why: A celebration of tradition and Britishness
Price: From £190 to £775, with a joining fee of between £125 and £1,550 depending on age
Best for: Officers and gentlemen
Alumni: King Abdullah of Jordan, the Sultan of Brunei and HRH Prince William
Dress code: Jacket and tie
Fun fact: The first female serving officer joined in 2017
127 Piccadilly, W1J, cavgdsclub.co.uk
67 Pall Mall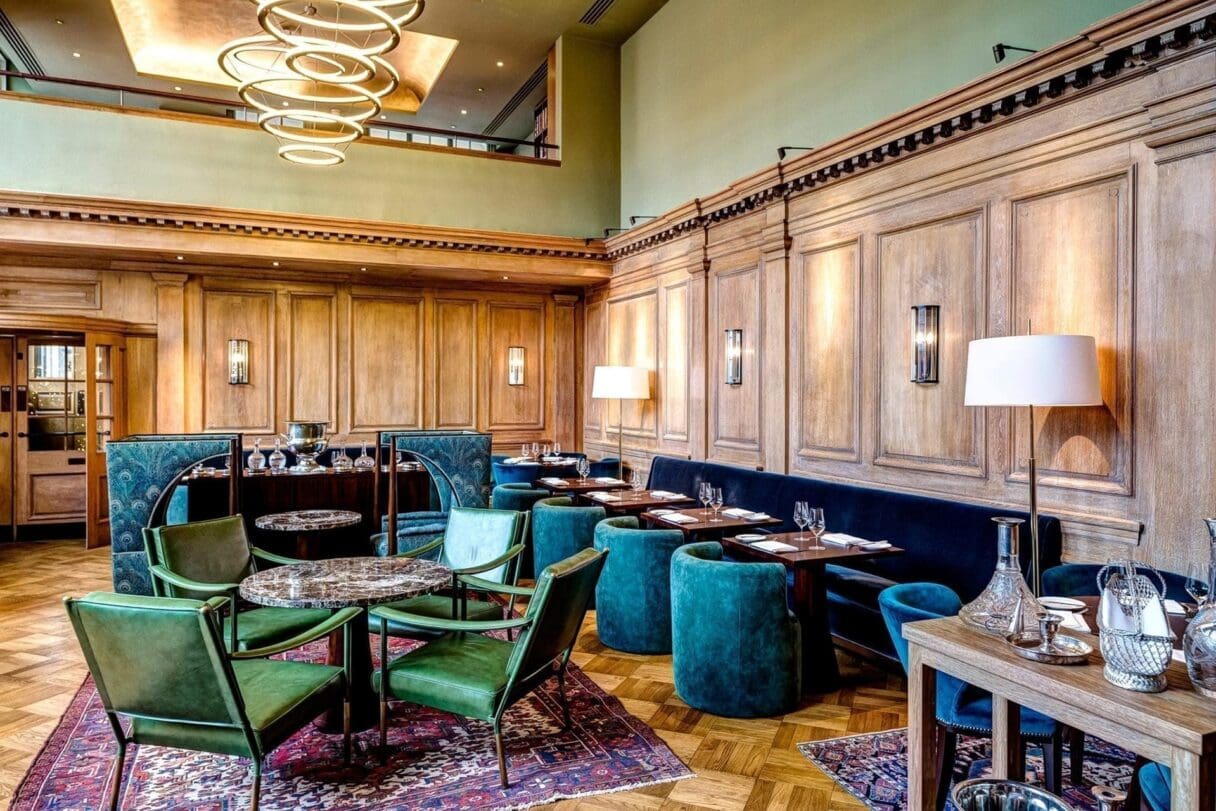 Former hedge fund manager Grant Ashton launched this haven for wine lovers in St James's in December 2015 (yes, we've still included it in Mayfair's selection of private members' clubs – it's that good). After 30 years in the City, he and his friends had amassed a hefty collection of vintages that were waiting to be drunk. So he started a place where they could be enjoyed with minimal mark-up and the concept was so successful that sister sites have now opened in Singapore, Verbier and Beaune. Choose from an instantly updated wine list on an iPad, take tips from 15 in-house sommeliers, store wine on the premises and make the most of super connections – one lucky member even experienced a money-can't-buy private tour with winemaker Laura Catena around her Argentinian vineyard.
Owner: Grant Ashton
Why: Choose from 2,500 bottles, of which 500 come by the glass (from £7.50) thanks to a Coravin that siphons wine through the cork
Price: £2,500 per annum (£1,750 joining fee); professional, joint, overseas and under-30 memberships also available.
Best for: Oenophiles
Alumni: Hugh Johnson, Sam Neill and Olivier Krug
Dress code: Men: jacket and shirt; ladies: stylish
Fun fact: The most expensive glass costs a whopping £667
67 Pall Mall, St. James's, SW1Y, 67pallmall.com
5 Hertford Street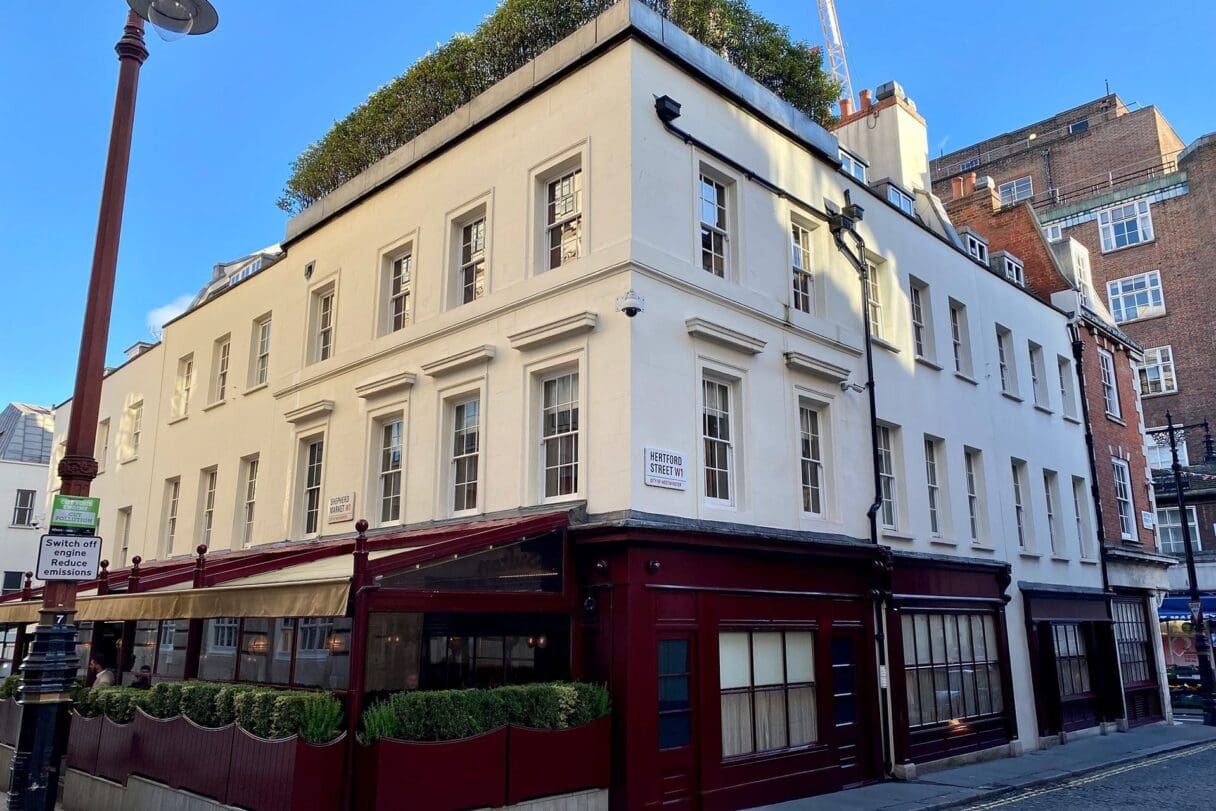 Robin Birley, son of the late Mark Birley – chieftain of running, owning and selling private members' clubs – learned a thing or two from his dad. This nearly decade-old establishment is a rabbit warren of rooms in four adjoining townhouses with themed décor in the restaurants (try Venetian Ottoman or Russian), as well as food (everything from sushi to tapas). There's a cigar room, three bars, a library, drawing room, alcoves for bookworms – in fact, there's not much you won't find here, including Lou Lou's, the famous late-night watering hole for celebrities.
Owner: Robin Birley
Why: For an all-day retreat. If you're only going to join one, this should be it
Price: A rumoured £1,200 joining fee and £1,500 per annum
Best for: Socialites and socialisers
Alumni: George and Amal Clooney, Sir Mick Jagger and Leonardo DiCaprio
Dress code: Smart: shirt and jacket for men
Fun fact: When boy band One Direction turned up to Lou Lou's dressed in the wrong attire, doorman Claude Achaume rejected them with the cutting line: "You're only going in one direction, and that's away from here"
Oswald's
Not so much a members' club as a wine cellar with members, Robin Birley's Oswald's opened on Albemarle Street in 2018, promising to serve, without ripping off, London's most committed oenophiles. To that end, the club, named after Birley's royal portraitist grandfather, offers big-name wines at, or even below, prices you'll pay in the supermarket. Oswald's applies no corkage fees to wines its members bring in themselves and members are free to cellar up to 12 of their own wines at the club. Commissioned glassware comes from John Jenkins; the house champagne is Krug. When it opened, Oswald's went out of its way to encourage female members, as well as couples.
Owner: Robin Birley
Why: To enjoy big-name wine at bargain prices
Price: Membership prices are available on application
Best for: Serious oenophiles
Dress: Smart
Fun fact: The ground floor of Oswald's was inspired by the Hall of Mirrors in the Palace of Versailles
25 Albemarle St, W1S 4HU, oswaldsclub.com
Read more: The best members' clubs in Kensington and Chelsea