Koh Samui: Thailand's Treasure Island
Visit 'Coconut Island', better known as Koh Samui
It's no secret that Thailand's smattering of sun-soaked islands attract their fair share of backpackers. There's the notorious Ko Phi Phi Leh, home to the actual beach from Leonardo DiCaprio's 2000 cult film The Beach (which has now closed indefinitely following nearly two decades of relentless visitors). There's the party mecca Koh Phangan, the location of the infamous Full Moon parties, a popular destination for university students on a mission to find themselves at the bottom of a bucket of booze.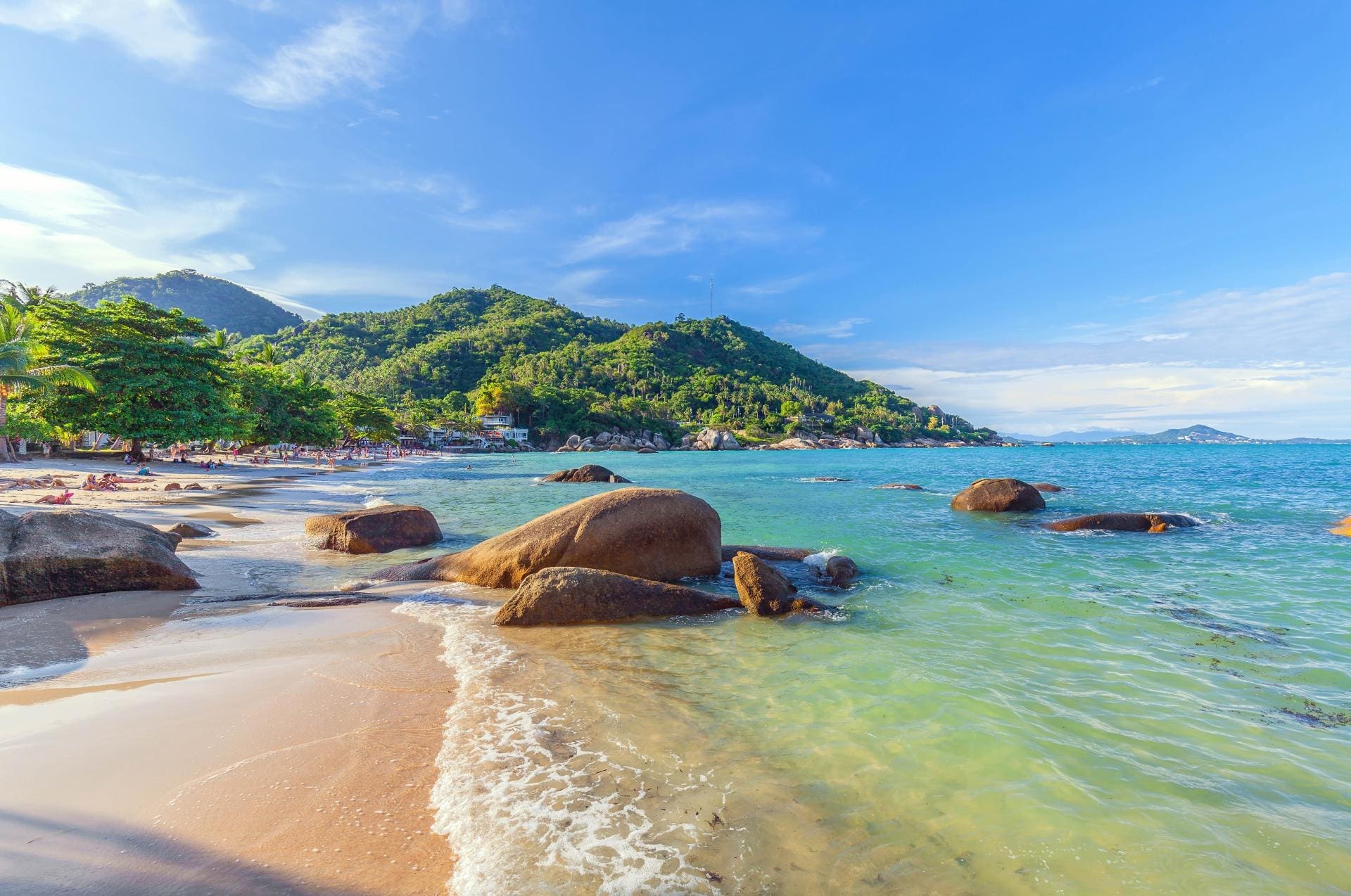 And, of course, there's 'Coconut Island', better known as Koh Samui. Its beautiful beaches and proximity to neighbouring Koh Phangan have made it a hotspot for island-hopping tourists. The gaudy main town of Chaweng has become the island's nightlife destination and those looking for relaxation have oft given it – and the island – a wide berth.
But change is afoot. Plans are in place to build a superyacht marina, while a string of top international hotel brands have set out their stall. Once a backpacker's paradise, Koh Samui is fast becoming Thailand's luxury destination, with a reputation as one of the crowning jewels of the islands that surround the mainland.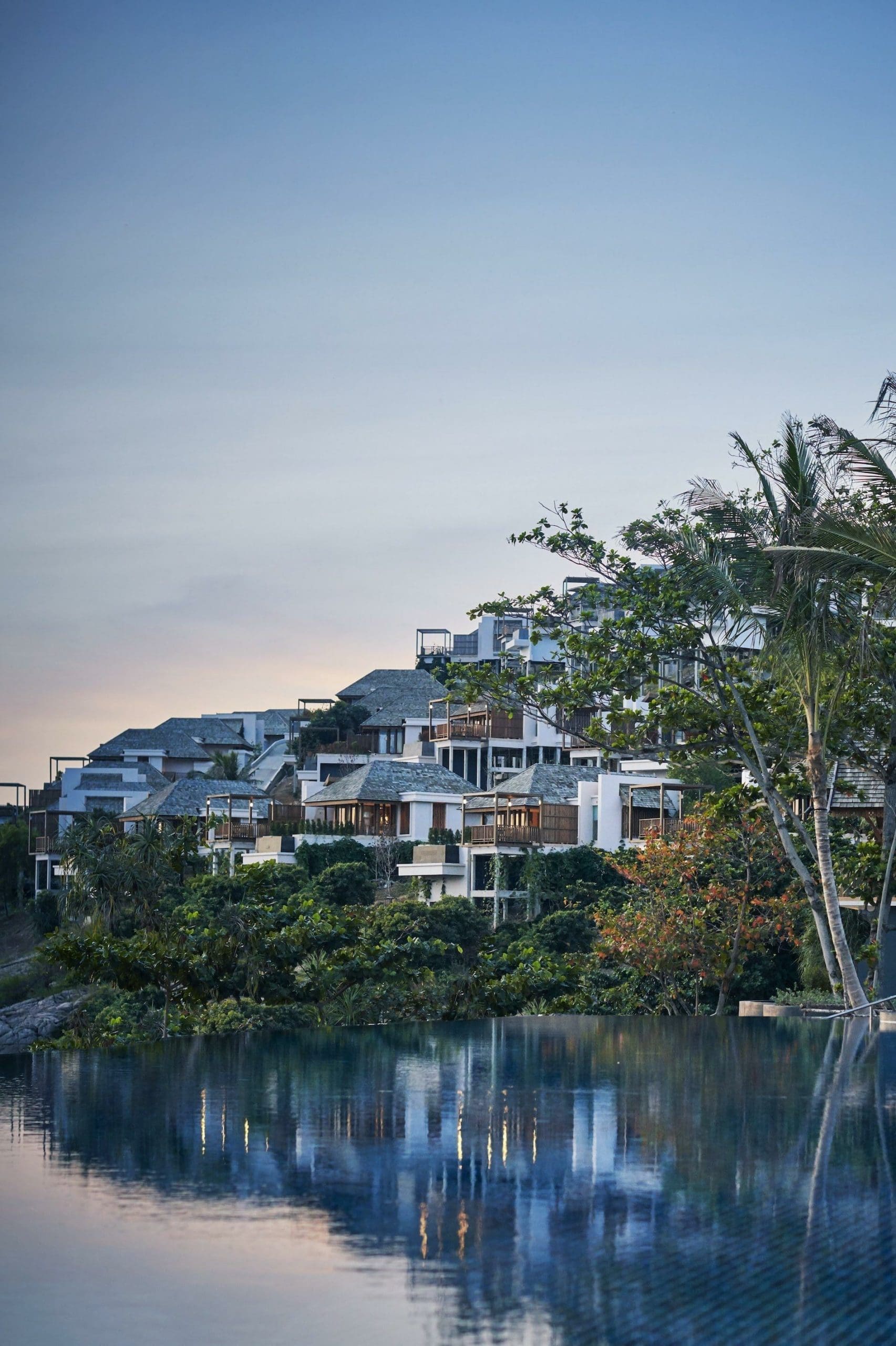 Among the new openings is The Ritz-Carlton, Koh Samui. Located on a former coconut plantation, the sprawling five-star resort is made up of 175 suites and pool villas, a large spa village and an oceanside swimming pool with private beach access. My accommodation, an Ocean View Pool Villa, was a lesson in polished contemporary design, with a marble-heavy bathroom, honey-coloured timber and touches of rattan throughout. There's a neutral colour palette and nods to the local architectural style. Floor-to-ceiling windows and sliding doors open on to a veranda, with a view out towards the Gulf of Thailand and a small, private infinity pool from which to admire it.
In the evenings, guests are encouraged to congregate for complimentary drinks and canapés at the arrival pavilion, which stands on an escarpment with commanding views of the glorious Samui sunsets. I spent a magical first evening, white wine in hand, watching dusk fall over the island and a blaze of purple and orange morph gradually into velvety black.
With an expansive spa, yoga centre and large central pool, the hotel has much to offer those in search of complete repose. Though there is also the opportunity to indulge in Muay Thai, yoga (both regular and aquatic), tennis, kayaking, paddle boarding and snorkelling in a special artificial swim reef.
The speedboat experience is a must. Participants hop aboard a turbo-charged boat that powers out over the waves towards Koh Phangan. A pit-stop is made to snorkel at a coral reef, where you can glide alongside schools of brightly coloured fish and vast sea urchins with spikes several feet long. Then it's on to a picture-perfect crescent-shaped cove with towering palm trees; think DiCaprio's playground, but without the shark attacks. We enjoyed cold beers under the fronds of the palms, before reluctantly departing as the shadows began to lengthen, surfing the waves on the way back to Koh Samui – a truly mesmerising experience.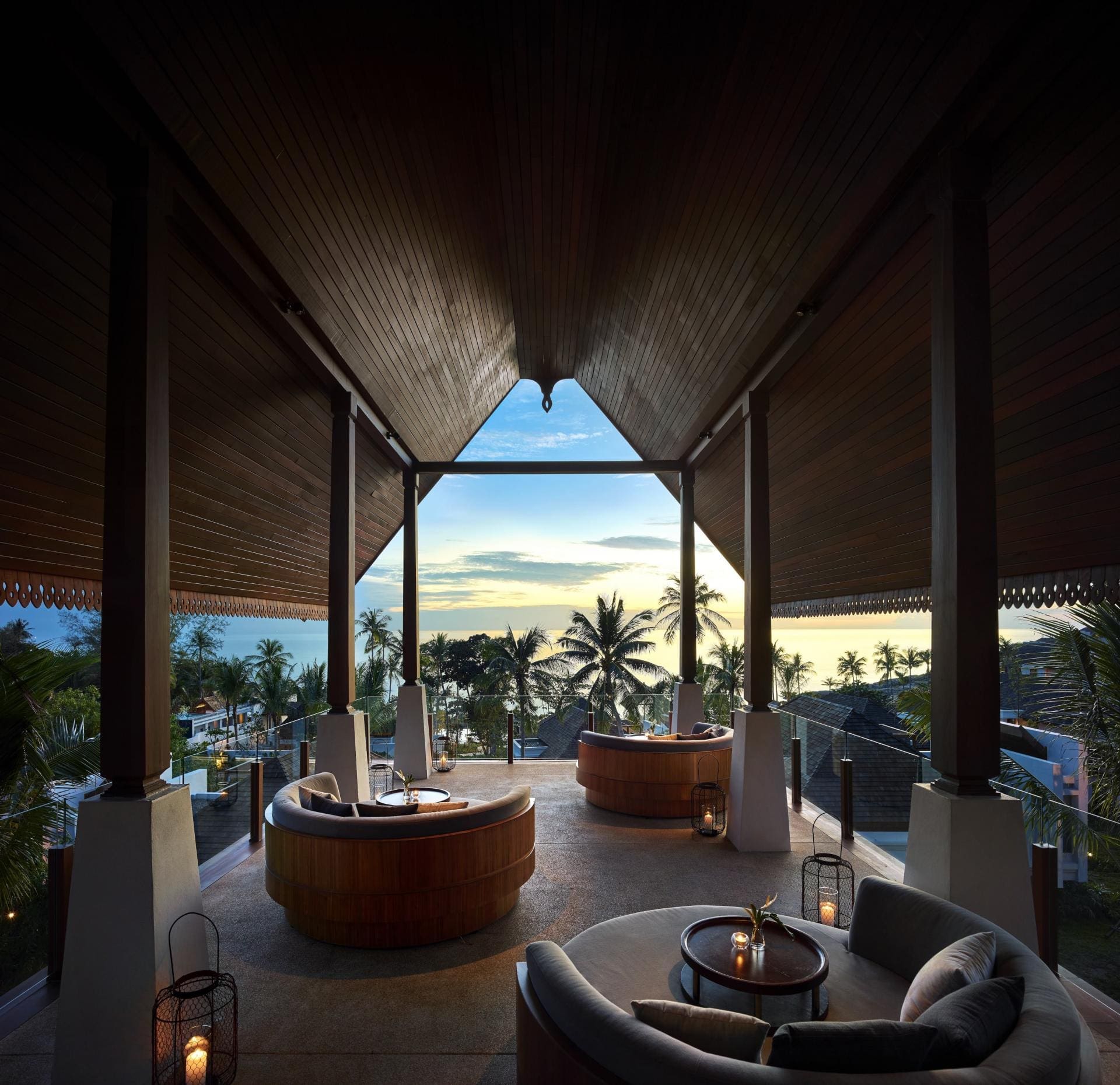 Back at the hotel, budding chefs can partake in immersive cookery classes, where participants are given a chef-led tour of the local market in order to source ingredients. If you're more taster than tastemaker, there's a multitude of culinary options to choose from, spanning western foods and pan-Asian dishes to traditional Southern Thai cuisine and, on Saturdays, market-style street food.
The Ritz-Carlton, Koh Samui mixes refined luxury with a treasure trove of activities. If, however, you do feel the urge to let loose, there'll be a bucket of booze in town with your name on it.
Ocean View Pool Villa, from approx. £930 per room per night, inclusive of breakfasts, ritzcarlton.com