See and be seen: The coolest travel destinations for 2023 
Make this year one to remember by exploring some of the world's top hidden gems
Five days into 2023 and you're already thinking of booking a holiday? Well, us too. While daydreaming of far-flung escapes to tropical climes or adventure holidays in the wilderness from the confines of our office chair is all well and good, it's time to put a plan into action.
The new year brings with it an abundance of opportunities to explore the world, but with so much choice it can be a little overwhelming to know where to start. Get ahead of the game with our edit of 2023's hottest travel destinations guaranteeing the holiday of a lifetime. Just thank us later…
Anguilla, Eastern Caribbean
Best for: Cultural festivals and unique adventures
After winning a slew of high-profile accolades — including best Caribbean island at the World Travel Awards — in 2022, Anguilla is definitely one to watch come 2023. This small but mighty island in the eastern Caribbean boasts a fascinating history, tropical adventure playground and thriving cultural traditions which will be taking centre stage in the island's calendar this year.
The Valley, Anguilla's capital located in the centre of the island, is home to Clayton J. Lloyd International Airport as well as the island's only surviving plantation house, Wallblake House, which was built in 1785 and recently restored to offer a glimpse into Anguilla's colonial heritage. Less than 10 miles from the capital, meanwhile, is Shoal Bay — pegged as one of the most beautiful beaches in the Caribbean — where you can dip your toes in crystal clear waters while sunbathing under swaying palm trees.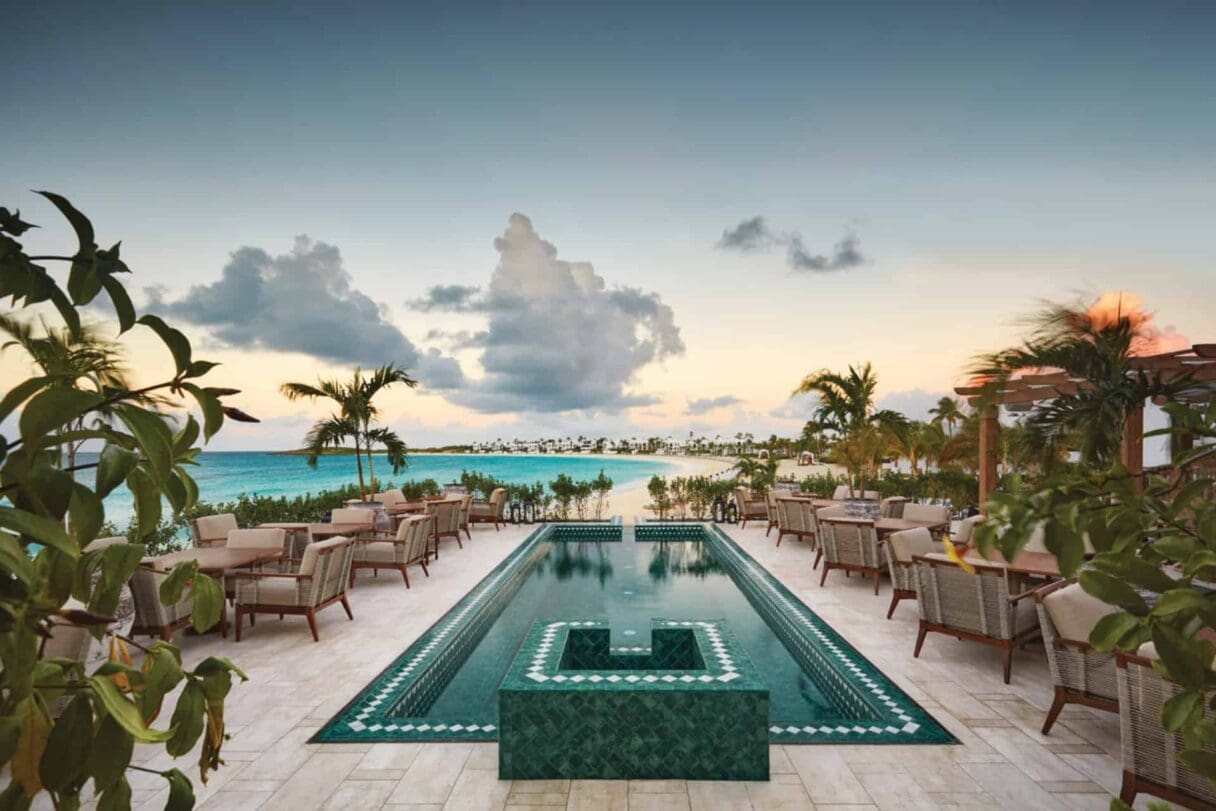 If you'd like to experience Anguilla off the beaten track, hire a local guide from Quest Experiences. Established in 2020 by two young Anguillians, it aims to give visitors a different perspective on the island with tours and activities including golf, rum tasting, scuba diving, hiking and kayaking.
So when's the best time to visit? Anguilla's cultural calendar will be back in full swing this year, with the 33rd Moonsplash reggae festival taking place from 10-12 March 2023, with confirmed artists including British reggae vocalist Maxi Priest. Easter weekend's Festival Del Mar, in Island Harbour, will celebrate the island's natural bounty from the sea and the Anguilla Culinary Experience (ACE), an epicurean festival that brings together talented chefs from Anguilla and around the world, returns from 3-6 May 2023. And as for where to stay? You can't go wrong with the luxurious stylings of the Belmond's Cap Juluca.
Marrakech, Morocco
Best for: Swanky new riads and a thriving art scene
The Magical Red City has long been a destination for avid travellers and its appeal never seems to wane. One of four imperial cities and the capital of Morocco, Marrakech is home to an abundance of mosques, palaces and gardens ripe for exploration. Wander through the leafy courtyards and hidden alleyways of this medieval walled city to reach the medina — a collection of colourful and vibrant hammam bath houses and spice and textile souks. One of the most recognisable symbols of the city is the Koutoubia Mosque which can be seen for miles and exemplifies the intricate Moorish architecture that can be seen in all the beautiful worship places of the city.
A short hop from the city, a new slice of the desert has opened up for 2023. Caravan by Habitas Agafay, out in the sticks of the lunar-like Agafay Desert, is the Habitas brand's first Moroccan hotel and aims to offer travellers an immersive experience of desert life. Hunker down for the night in one of its Desert Lodges boasting views of the Atlas Mountains, before dining on a selection of fragrant, flavourful Moroccan dishes at the Olivar restaurant. 
In recent years, Marrakech has become something of a focal point for the art and design world. The new Monde des Arts de la Parure (otherwise known as MAP) museum displays 3,000 pieces of jewellery, ornaments, and textiles from more than 50 countries, lit up by a wide, octagonal skylight. The highlight of the 2023 exhibition calendar at Museum of African Contemporary Art Al Maaden (MACAAL), meanwhile, is Joël Andrianomearisoa's 'Our Land Just Like A Dream', which focuses on traditional Moroccan creative knowledge via different artistic mediums such as ceramics, embroidery and metalwork. 
Melides, Portugal
Best for: Secluded beaches and up-and-coming designer stays
While the likes of Nazaré, Lagos and Tavira have made a name for themselves as coastal gems of Portugal, lesser-known spots such as Comporta and Melides are becoming the 'it' locations for laidback travellers. Comporta is an increasingly-popular destination but its sister village, Melides, will likely be taking the limelight in 2023 thanks to its soft, sandy beaches, rice fields, azure waters and thick pine forests.
Melides is home to a number of modern villas, but one of the most notable openings this year will be Christian Louboutin's Vermelho hotel launching in the spring. The iconic shoe designer has had a long-standing love affair with the quaint charm and gentle pace of life at Melides – so much so, that he even named one of his shoe lines after it. It's rumoured that Louboutin has spent close to €1 million on a patch of land in Melides which is being transformed into a boutique 21-room hotel under the guise of architect Madalena Caiado.
Other highlights, aside from the dreamy beaches and forward-thinking accommodation hubs, include the Melides Pottery Museum which opened in 2022 and celebrates Portugal's rich ceramic history.
Memphis, USA
Best for: High-end hotels and community spaces celebrating city heritage
There's been a buzz in Memphis recently. Perhaps it was the release of Baz Luhrmann's Elvis biopic that surged interest, or the city's hotel boom which has attracted a fresh flurry of tourists. Either way, there's a lot going on in the Tennessee city in 2023.
Billions has been spent on rejuvenating parts of the city's downtown area and it's finally starting to pay off. Tom Lee Park will finally open in 2023, bringing new pavilions, restored paths and comfortable seating to the city's iconic riverfront while paying homage to the Black Memphian who rescued passengers from a sinking boat on the Mississippi River nearly 100 years ago. It's hoped to be a focal point for the city where communities can come together, and its opening date will coincide with the Memphis in May festival — a month-long event celebrating the city's culture with the famed Beale Street Music Festival and the World Championship Barbecue Cooking Contest. 
2022 saw Memphis add more than eight hotels to its roster, and it doesn't plan on stopping there. Among the best is The Memphian — a funky but elegant hotel which celebrates the art, music and culture of the Overton Square community through its interiors and city excursion packages. 
Western Japan
Best for: New expedition cruises and groundbreaking wellness retreats
Western Japan is making a name for itself in the world of luxury this year. A new Ritz-Carlton hotel will be coming to the vibrant city of Fukuoka in the summer of 2023, while a much-awaited wellness retreat in the Awaji Forest of Seto Inland Sea by Pritzker Prize-winning architect Shigeru Ban will welcome more guests after it opened last year. The Zenbo Seinei retreat's main feature is an expansive wooden deck designed to be an open-air platform for zazen, a form of sitting meditation. Elsewhere, the complex includes an open-air bath, cafe and series of wooden accommodation huts. 
It's an exciting year in the world of cruising in Western Japan too, thanks to luxury small-ship company Ponant launching its debut expedition cruise from Osaka in May 2023, which will follow Japan's oldest sea route. The Le Soléal can house up to 264 guests who will journey through traditional fishing villages on the coast of Honshu, as well as Inland Sea islands such as Inujima, and then towards the Sea of Japan over the course of a week. 
Read more: The best new luxury hotels opening in 2023