The South of France, or the Côte d'Azur, if you'd prefer, is famous for its glitz and glamour. It is, of course, home to the Cannes Film Festival and the Monaco Grand Prix. It's where Hollywood and holidaymakers flock for turquoise waters, fancy beach clubs, five-star hotels and decadent fine-dining. The latter takes its cues more from the Mediterranean, doing away with the rich creams and butters used in northern France and replacing them with fresh seafood, hearty cuts of meat and lashings of olive oil.
When French entrepreneurs, Rémi Laba and Aymeric Clemente, teamed up to create a new restaurant concept in 2008, they decided to infuse the flavours of St Tropez with the lavishness of New York City (their home at the time). The result evolved into an international, 15-chain restaurant brand spanning Bodrum to Bahrain, and Miami to Mykonos, with the London outpost launching on Mayfair's Dover Street in 2018. 
Not that Bagatelle was ever only about the food. Expect dancing on tables – especially at the bottomless brunches, otherwise known as the Iconic Brunch, come 4pm on a Saturday afternoon – and the swooshing of white tablecloths, alongside DJs, singing waiters and disco lights. A night here, post 9pm, is more akin to a buzzy club. And that's exactly why it's so popular. Need to let your hair down? Head to Bagatelle. 
Bagatelle menus are the responsibility of one man, Rocco Seminara, who hails from the lavender hills of Provence and aims to share the French Riviera's freshness with Londoners. Working in partnership with Bagatelle's London chef, François-Laurent Apchié, dishes include fried raviolis with seaweed gomasio; Black Angus beef tartare; wood-grilled duck breast with citrus honey; and octopus confit. To finish, it's almost compulsory to order the award-winning chocolate pizza, created in collaboration with Bagatelle's pastry chef, Manon Santini.
So, how do you successfully emulate the taste of the Côte d'Azur without being in the heart of St Tropez? We sit down with Seminara to discover what it's like to be Bagatelle's only corporate chef.
Tell us about your childhood in Provence.
I had the privilege of growing up surrounded by fresh garden produce everyday. This experience taught me to appreciate the unique flavours of each ingredient. Plus, trips to the fish market with my grandparents were an essential ritual of my childhood.
If you weren't a chef, what career do you think you would have pursued?
If I hadn't pursued a culinary career, I would likely have ventured into a different creative field. I've always been drawn to the world of art.
In which restaurants did you work during the early years of your career?
I began with internships that allowed me to acquire the foundations of the restaurant industry. Later, I had the opportunity to join the renowned Hôtel Martinez in Cannes and later Hôtel Byblos in St Tropez, as well as working with famed French chefs including Alain Ducasse and Franck Cerutti.
How was the experience of working under celebrated chefs like Alain Ducasse?
Working alongside renowned chefs like Alain Ducasse was an incredibly enriching experience. Their high standards and approach to the craft pushed me to constantly push myself. These chefs taught me the importance of starting with exceptional quality ingredients. Everything stems from that: precision, attention to detail, and rigour.
If you had to choose one thing you love, and one thing you dislike, about French cooking, what would they be?
I immensely enjoy the diversity of sauces in French cuisine. They offer endless possibilities to create unique flavours. On the flip side, I'm not a big fan of offal.
What do you consider as your career highlights so far?
My entry into the Hôtel de Paris in Monte-Carlo, where I held my first head chef position in an iconic establishment. Also, my arrival at the Hôtel Byblos in St Tropez alongside Alain Ducasse, and not to forget my involvement in the Bagatelle adventure during the pandemic.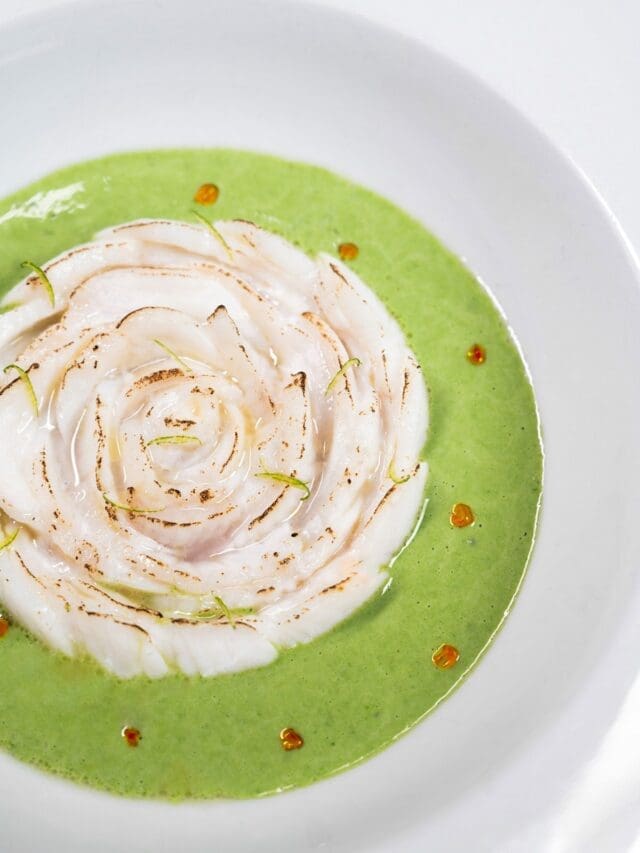 What drew you to Bagatelle London and what influences your menus there?
London is a gateway to the world, with all our clients passing through at least once a year. My influences remain Mediterranean, even in London, as I try to bring something different to the food scene.
What's your favourite dish on the current menu and why?
I don't have a particular favourite dish, but I enjoy working with vegetables and aromatic herbs that season our dishes. However, if I had to choose, the Mediterranean red gamberoni in carpaccio and Omani lemon is one of my most cherished dishes.
Visit bagatelle.com
Read more: The best restaurants in Islington