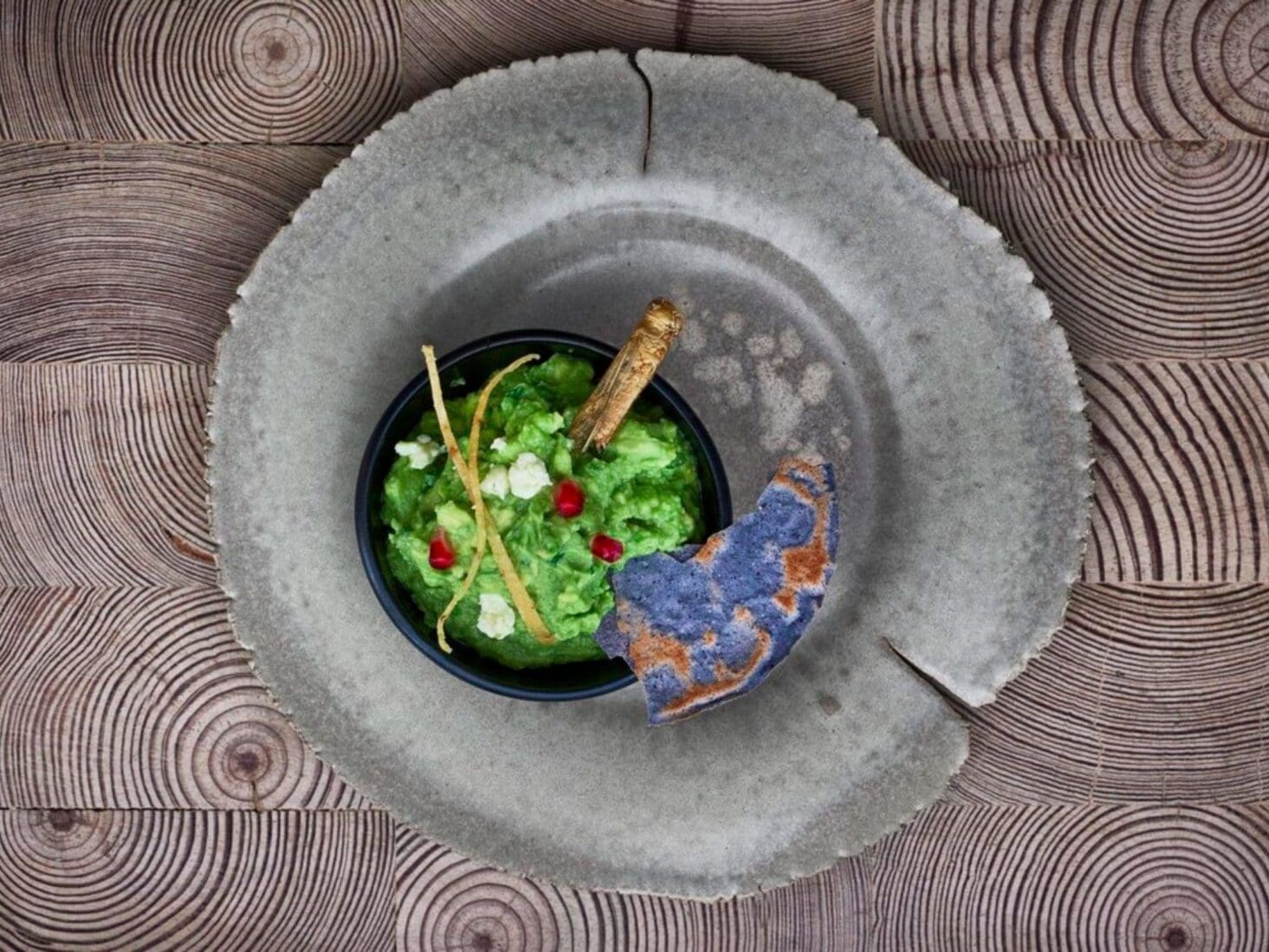 Ella Canta's Guacamole Nationalista
At her Mayfair-based restaurant Ella Canta at InterContinental London Park Lane, Martha Ortiz's guacamole dish comes topped with a dazzling gold grasshopper. There are no critters in this at-home recipe, but the chef's love of bold
Ingredients
150g brown onion, chopped Fresh lime juice, to taste 800g avocado 100g coriander, chopped 90g Serrano chilli, chopped and seeded, or to taste Salt, to taste Pomegranate seeds, to taste Requesón (white moist cheese — the Mexican version of ricotta) Corn tortillas, cut in triangles and fried, on the side or maíz tostadas
Method
Soak the onion in lime juice for half an hour, and then drain.
Carefully mash the avocado in a bowl or molcajete (a traditional lava-stone mortar with pestle).
Add the cilantro, onion and chilli, and season with salt and pepper.
Serve on a plate or bowl and decorate with the pomegranate seeds, the requesón cheese and the tortilla triangles.
InterContinental London Park Lane will reopen in September