What's the difference between the Michelin star system and the English Premier League? Well, one is a snobbish, ego-driven, money-fixated bear pit of prejudice, ad hominem insults and craven corporate greed that's seen as being entirely out of reach of the pockets of ordinary people. The other is a football association.
There are currently five restaurants in London that are in possession of the culinary equivalent of the domestic treble. With three Michelin stars to their name, Core by Clare Smyth, Hélène Darroze at The Connaught, Sketch, Restaurant Gordon Ramsay, and Alain Ducasse at The Dorchester can all lay claim to being in possession of the Premier League title, the FA Cup and the League Cup.
Ducasse is, probably, the only chef in the world right now who doesn't worry too much about losing a star in the annual visits made by the mysterious Michelin inspectors who, if their occasional anonymous confessions are to be believed, are paid miniscule sums of money in return for spending the entire year making endless expeditions to restaurants where they dine solo in a cloud of pathos while desperately attempting not to fall foul of a bout of gout.
These are the lonely but well-fed football agents of the dining world who rip stars from some chefs while anointing Ducasse with even more. Currently, the 66-year-old can boast of 21 stars, sprinkled like saffron across his restaurants in locations that read like a list of urgent getaway destinations for government ministers of corrupt central African dictatorships; Mauritius, Monaco, Qatar… You get the gist.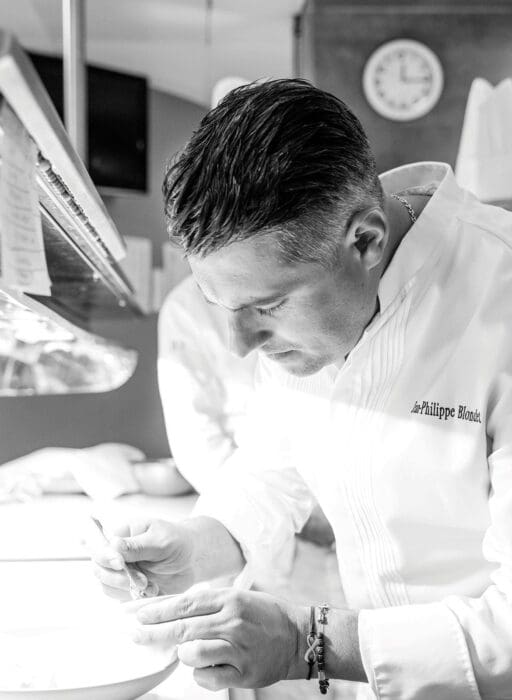 So, then, what's the difference between a simply excellent meal and one that has three Michelin stars attached to it? After dining at Ducasse's London outpost, located inside Park Lane's The Dorchester hotel for the previous 15 years, I have to admit that I'm now all but certain that it has little to do with the food served or, it turns out, the name above the door.
Jean-Philippe Blondet, the current executive chef at Alain Ducasse at The Dorchester, and a man that I can attest has a handshake that could crush diamonds, admitted in a recent interview that he was two years into working for the Ducasse empire before he finally met his boss.
That says everything you need to know about celebrity chefs and your chances of having your own dinner cooked by them. To his immense credit, I dined at Le Gavroche many years ago on a Monday lunchtime and the late Albert Roux was there putting in a shift, before coming out to sign the menu for my mum. But that was an exception. Mainly, Ducasse's relationship with his restaurants is akin to the relationship between Liverpool FC chairman, Tom Werner, and the current first team; he may fly in, occasionally, but he's not picking the ingredients, let alone donning an apron.
Regardless of his absentee chieftain, what Blondet is doing here with his seven-course tasting menu is a decorous, shimmering thing of beauty. The hand-dived scallop (as opposed to foot- or groin-dived?) served with Kristal caviar and citrus beurre blanc was a slinky, provocative thing, shedding itself of its lingerie in my mouth in a breathy striptease.
The lobster medallion with Périgord truffle and semolina pasta has been on the menu since day one and should remain there until either Doomsday or the return of Liz Truss as PM. The fugitive aroma of the truffles blends like a crimson sunset on a Scottish loch. The Cornish turbot with Swiss chard, girolles, blackcurrant and hazelnut was a dish of fearless eroticism; a centrefold model that was both naturist and naturalist in its hold on me; like foraging in a mermaid's décolletage.
We must, of course, talk about the cost. With matching wines – including a glass of the greatest, toastiest, sighing-ly pulchritudinous champagne I have ever tasted in my entire life, a 2004 Dom Pérignon P2 – the tasting menu comes in at £710. That's per person. Before service charge (admittedly, forgoing wine pairings brings things down to £285). Obscene in a time of food banks and potential power blackouts, for sure. The meal took four hours. Which works out at roughly £3 per minute.
And yet. To experience one of the greatest dining experiences on the planet is not beyond us in the same way that the world's fastest cars, most luxurious superyachts or steepest first-class airline tickets are. You'd have to save for a lot longer for an Italian-made handbag, for example, or a Swiss-made watch. If you're prepared to live for a period of time on pesto, pasta and porridge, you might, might, just be able to justify the maths.
What's the difference between an excellent meal and a three-Michelin star meal? What makes Blondet's restaurant just that bit more memorable than, say, one-star Locanda Locatelli or two-star Le Gavroche, to name two laudable examples, arguably comes down to service.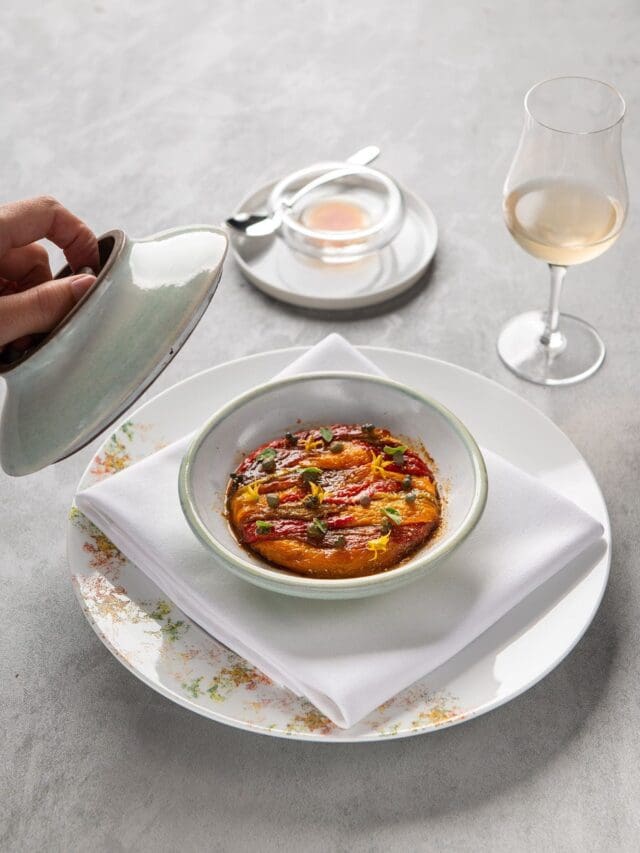 Of course, at these prices you'd expect the staff to understand the nuances between being servile and being haughty. But the service at Alain Ducasse at The Dorchester is something else entirely; a restaurant where you genuinely feel so close to the sommelier and waiters by the end of the meal that, not only do you want to invite them to the pub down the road, you also feel that they're on the cusp of asking you back to the kitchen to graze over the leftover Comté with some crackers and Taylor's port.
They're not, of course. But their confident, unforced charm made me as sorry to leave the place as anything I was served on a plate that evening. Yes, you're sacrificing a handbag or a weekend away for a fortnight of Netflix and penne. But I'm prepared to argue that it's a deal worth making.
Tasting menu without wine pairings, £285, Park Lane, W1K, alainducasse-dorchester.com