On the face of it, there's little to link high-end Piccadilly hip-hop haunt Toy Room with La Mia Mamma on the King's Road. The former is a neon-purple underground playground frequented by the likes of Tyga, G-Eazy, Pia Mia and Waka Flocka Flame (some of the biggest backronyms in American rap, should you be wondering). The other is a cosy, clean-cut Italian restaurant that opened last year to cram 60 covers, elbow-to-elbow, into a narrow kerbside space, all terracotta brickwork and shelves of potted plants, that's a ten-minute toddle from Sloane Street station. The connection comes in the tattooed form of nightlife mogul Luca Maggiora.
Having made a name for himself in the VIP club world – Maggiora helped open Maddox in Mayfair before launching his own party spots Project, Scandal, Toy Room and Charlie – the ex-City financier has teamed up with compatriots Corrado Mozzillo and Peppe Corsaro – the duo behind Luna Rossa in Notting Hill – to open his first eatery.
As its name suggests – La Mia Mamma translates as 'my mum' – the restaurant is a family-friendly affair devoted to food from the Apennine Peninsula. A hand-painted mural on a wall near the entrance points to the restaurant's raison d'etre. Showcasing Italy's 20 administrative regions, it highlights the different districts La Mia Mamma's menu alternates between every three months. A rotating residency of chefs – or 'mammas' – operate under the tutelage of Michelin-starred Il Baretto-alumnus Marco Giugliano.
Maggiora's music venues work because they are fun. I'll never forget one white-hot night in the now-defunct Project. The modesty of La Mia Mamma may be a far cry from the VIP tables and fountain sparklers of that temple to deep house, but both places are, fundamentally, social concepts focussed on providing the feel-good factor. La Mia Mamma, too, is fun – a culinary matriarchy where mammas fuss over you with all the necessary Italian theatrics.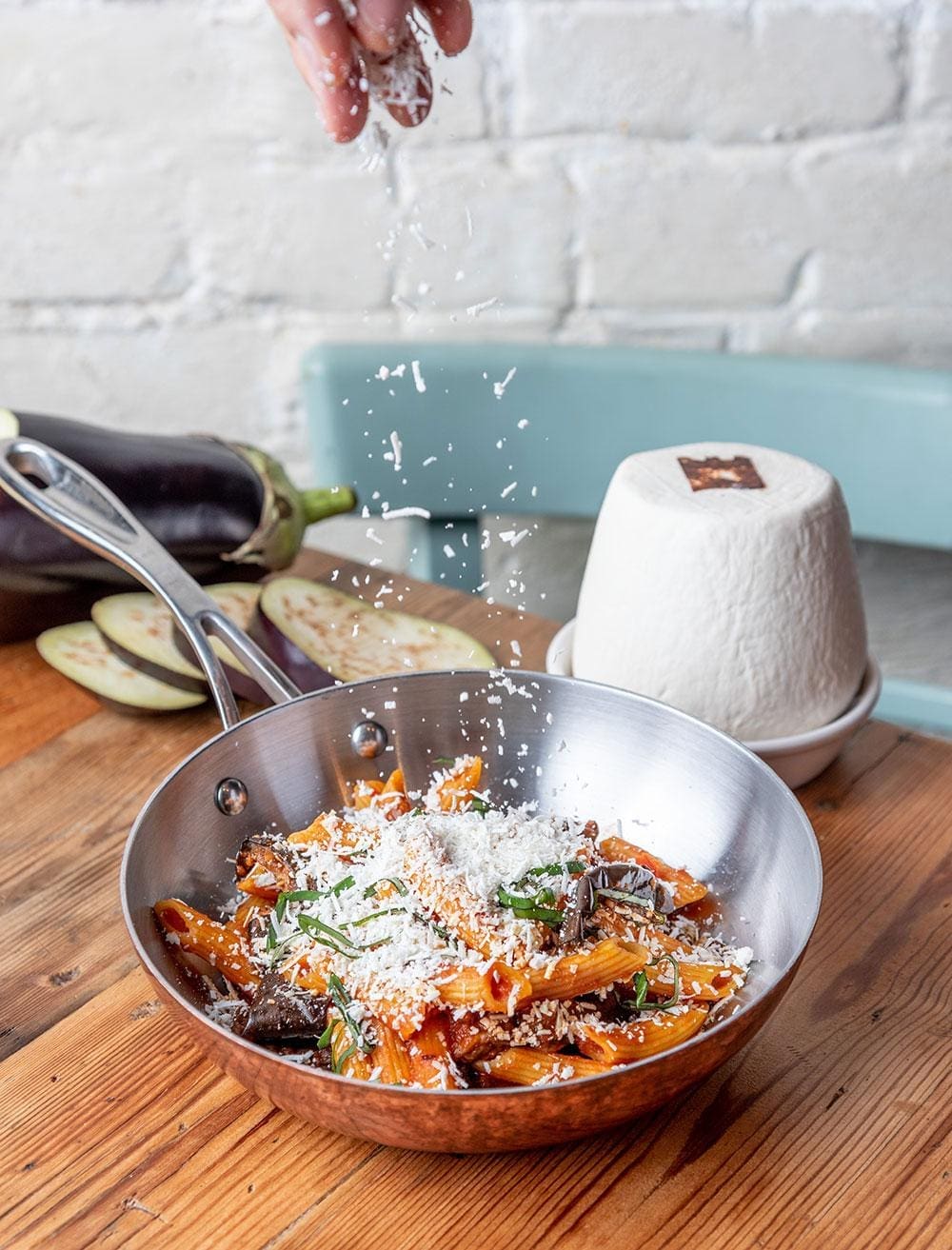 We lucked out; our visit coincided with a celebration of Emilia Romagna (the region between Florence and Milan), meaning a menu based around tortellini, tagliatelle, lasagne, Parma ham and Parmigiano Reggiano. 'Mamma's menu' offered four courses – antipasti, pasta, main and dessert – for £38 (the price of two G&Ts in Toy Room). Everything was excellent. That price includes an Aperol Spritz on arrival and a coffee on departure, surely making it the steal of Sloanesville. Opt for a double espresso and you can continue the night by discovering how Maggiora beceme the King of Clubs at one of his more debauched Mayfair haunts.
Word to the wise, mind, you may want to wait for the spag bol to subside first.