Starter: Nathan Outlaw
The chef founder of Britain's only Michelin-starred seafood restaurant Nathan Outlaw recommends a simple, cold starter for Christmas day.
"The main Christmas meal should be a pleasure but often becomes a stressful event for the cook, which is a real shame. I think that we often try to do too much when really, things should be kept simple and done well. I'd always advise serving a cold starter such as smoked salmon or mackerel pâté so that it can be prepared beforehand and just needs the finishing touches on the day. Also, the Christmas meal is usually quite rich and can be heavy so a lighter starter is preferable."
Turkey: Jason Atherton
Jason Atherton, the Michelin-starred chef founder of Pollen Street Social, goes against tradition with a tantalising twist on the Christmas turkey.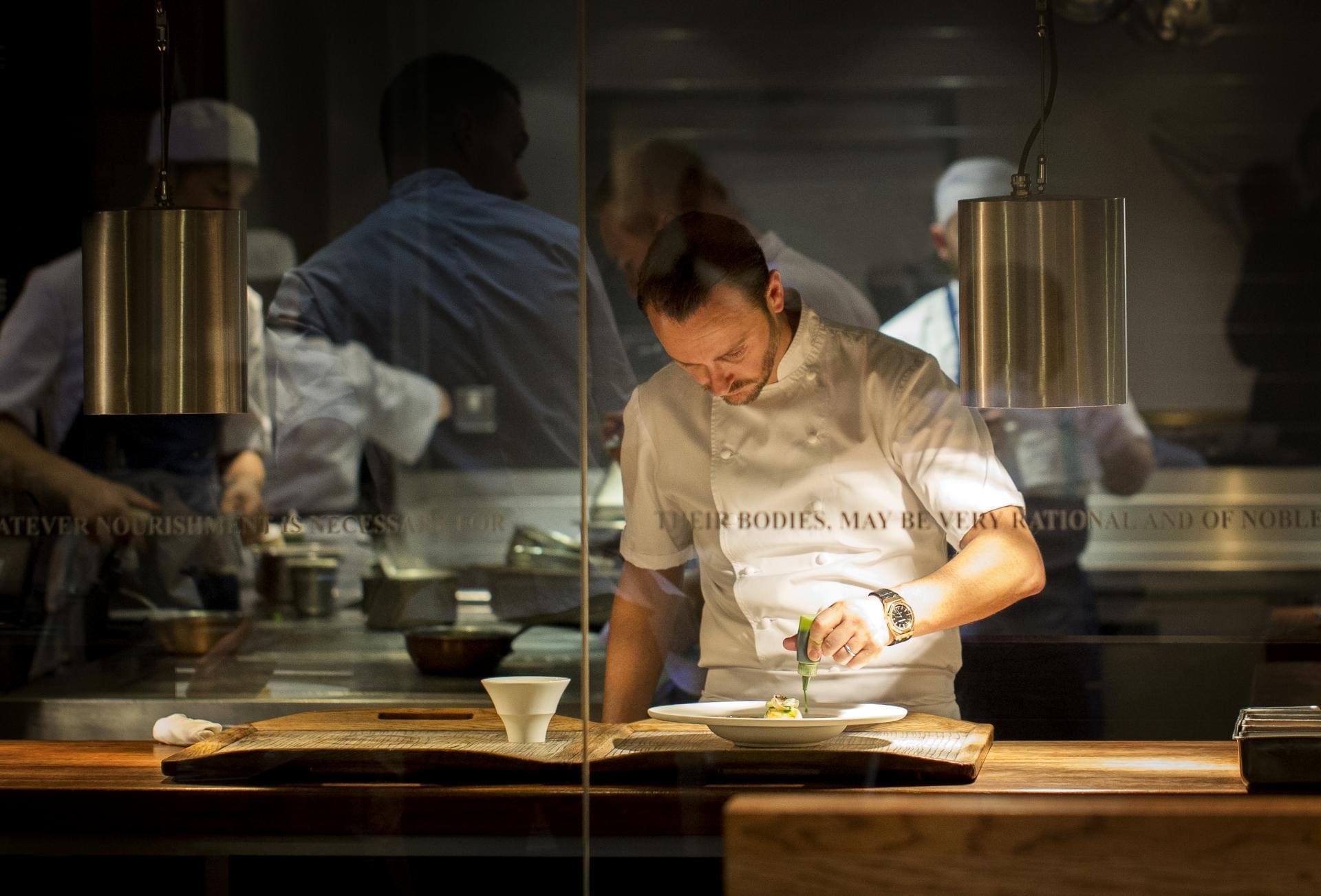 "Instead of the normal boring turkey, try breaking the bird down into fillets and serving it as individual pieces with Brussels sprout risotto and turkey chestnut sauce. Another favourite of mine is turkey Kiev in Panko crumbs with wasabi dressing."
Roast potatoes: Tom Aikens
Chef founder of Muse Tom Aikens was the youngest chef to win two Michelin stars. He suggests swapping goose fat for duck fat to create the best roast potatoes.
"Everyone loves a good crispy, crunchy roast potato, with that all-important fluffy inside. I've roasted my fair share of potatoes over the years and the key to a winning roastie is the cooking fat. Goose fat is often recommended at Christmas time, but I think duck is superior and yields a tastier potato.
Make sure your spuds are all roughly the same size — at least two inches big and roughly cut — and rinse them well in cold water before bringing to a simmer in salted water. Then simmer for 10 mins, and fluff up (or scrape with the back of a fork).
Always make sure your fat is smoking hot (and I mean, smoking) before you put those potatoes anywhere near the pan! But, be careful —- just place the tray on the oven door and drop in the spuds. Once they're in do not touch them for the first 20 minutes. This is so they have a chance to develop a super crispy bottom which self-releases from the tray. Then you can add some Maldon sea salt and turn them every 20 mins or so until golden."
Brussels sprouts: Rose Ashby
Rose Ashby, head chef at Skye Gyngell's Spring, shares her top tips for sprucing up the humble sprout.
"Not many people know this but Brussels sprouts are delicious eaten raw as they have a gorgeous nutty, peppery flavour. Simply shred them finely with a sharp knife and toss them with some good quality olive oil and salt. For a festive twist you could add in some blood orange slices, chopped mint and hazelnuts.
Another great tip is that Brussels sprouts can also be slow roasted; they become quite umami like and caramelised. Before slow roasting I toss mine in olive oil, tamari, maple syrup, dried chilli and salt. Sprinkle over lots of chopped parsley and a squeeze of lemon at the end to brighten up the dish."
Dessert: Michel Roux Jr
Chef patron at Le Gavroche Michel Roux Jr serves up two desserts on Christmas day to keep his family sweet
"I love Christmas Pudding and so do all the Rouxs – bar my daughter Emily, who prefers my other Christmas dessert, prune and Armagnac soufflé. The Christmas Pudding is always homemade from an adaptation of a Benton recipe. We use brioche and croissant crumbs to bind and lashing of Guineas and brandy. We always have one from the previous year which matures beautifully. The soufflé is made from prunes that have been drowned in Armagnac for a year with vanilla. Both are served with a crème anglaise that's made a couple of days before. I reduce the sugar from a normal recipe and infuse with bay or fig leaves which gives it a slight bitter taste which is the perfect balance with the sweet, fragrant souffle or pudding."
Wine: Sandia Chang
Sandia Chang is the sommelier and co-founder of the two Michelin-starred restaurant Kitchen Table and founder of online champagne boutique Bubbleshop. For Christmas, she recommends raising a toast with a glass of fizz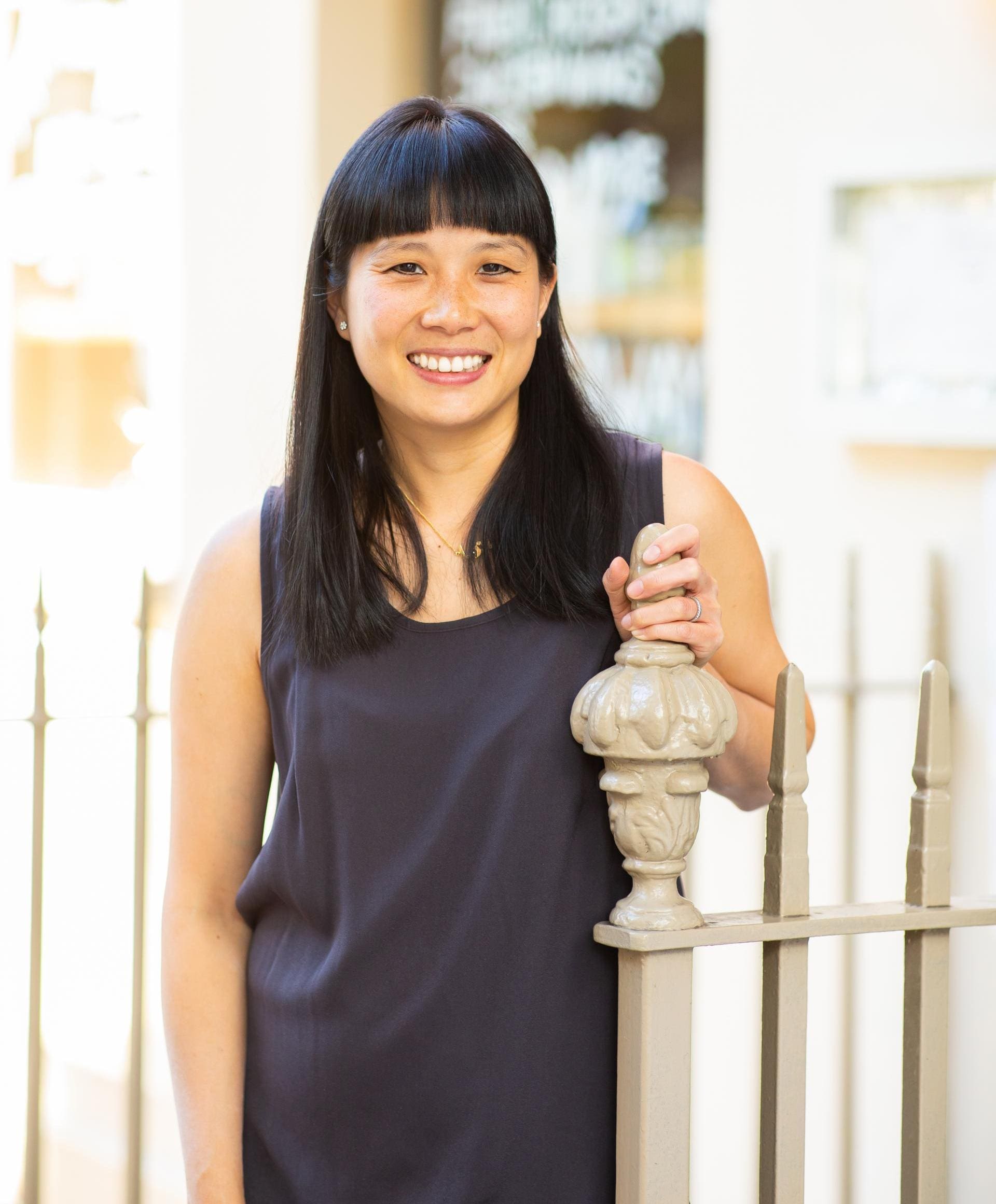 Because the Christmas table spread is always full of an array of flavours of food, it is always safe to go with a champagne that is rich and has a bit more body, fruit and structure to stand up to the turkey, ham and pigs in blankets. A lovely Blanc de Noirs or a champagne with age tends to fit in well. In my family, prawn cocktails are always a Christmas starter and with that I would recommend Marie Courtin Resonnance Brut Nature. And for dessert our tradition is a sherry trifle, which we will drink this year with Olivier Horiot Seve Rose.