Crown jewels: Stunning tiaras for modern brides
In the spirit of the upcoming coronation, where royals from across the world will display their finest jewels, we've found beautiful tiaras designed to sparkle and shine on your wedding day and beyond
All products are chosen independently by our editors. Luxury London may earn commission on items purchased.
Thought beautiful tiaras were reserved for queens and princesses? Think again. As the capital gears up for the upcoming coronation — which will see Camilla, Queen Consort wear the spectacular Queen Mary's Crown and the Princess of Wales sport statement pieces from the royal jewellery collection — there's no better time to delve into the world of tiaras (and maybe even invest in one for yourself).
The history of tiaras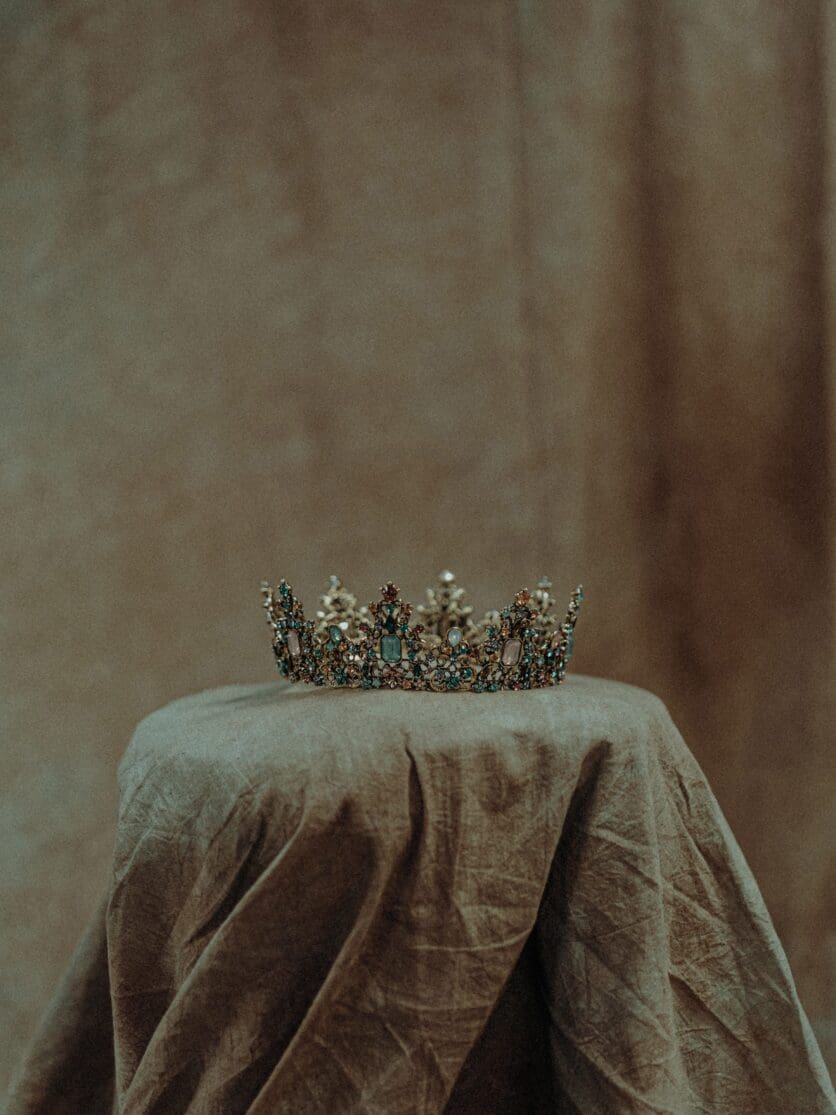 Dating back to Ancient Greece and Rome, tiaras — often referred to as diadems in the form of wreath-shaped headwear — were originally worn by both men and women to symbolise status and wealth. Moving into the late 18th century, Napoleon and his first wife, Joséphine de Beauharnais, are credited for reviving the tiara as part of the famed commander's ambitions to make the French court the finest and glitziest in Europe in the aftermath of the French revolution. A number of tiaras made for de Beauharnais still form part of the collections of Europe's royal houses, such as the Cameo Parure tiara now owned by the Swedish royal family.
During the 19th century tiaras still resembled prestige and power. The jewellery piece was often associated with royals and titled women, becoming an essential part of female attire for court ceremonies, balls and formal occasions. They became popular as wedding presents, too, with a (well-to-do) bride often receiving a sparkly tiara from either her new husband or father on her wedding day.
The tiara's heyday, however, was from 1890-1915 when wealthy women suddenly had an array of styles and gemstones to choose from as grand jewellery houses like Garrard, Fabergé, Chaumet, Cartier and Van Cleef & Arpels all caught on to the trend. After the First World War, however, tiaras became less fashionable as garish displays of wealth were deemed distasteful during a period of international economic turmoil. 
Today, tiaras are still worn by the intended clientele they were created for in the pre-18th century: the rich and famous. And while still not commonplace, the last few decades have seen fashion designers put their own spin on the classic female crown, highlighted when Versace made a tiara for Madonna in the early 2000s. Royals, given their status, are still naturally among the biggest tiara-wearers, with the late Queen Elizabeth II said to have the largest and most valuable collection in the world, largely inherited from previous English and European monarchs. 
When to wear a tiara
There's a common misconception that only titled women can wear tiaras, however, anyone can wear one where the dress code 'white tie' applies (otherwise known as full evening dress). But make sure to remember that white-tie events in hotels are excluded. 
Traditionally, young women only wear tiaras once they are married. On their wedding day, they would wear a tiara from their own family and, once married, only wear tiaras from their husband's. However, in the modern day, these rules often no longer apply.
Where to buy a tiara
Fancy a tiara for your own wedding day? You needn't be a royal or millionaire to sport some dazzling headgear on your big day. We've rounded up the best tiaras for thoroughly modern brides, whether they wish to replace a veil with a jewelled crown or just want to feel like a princess on their big day.
Read more: The Shopping List: Brilliant things to buy this week