Crown jewels: The best men's jewellery brands to know now
The first rule of modern men's jewellery: there are no rules, sort of
All products are chosen independently by our editors. Luxury London may earn commission on items purchased.
Men's jewellery. Your old man knew the score. The rules were simpler back then. The extent of your dad's jewellery 'collection' consisted of a few pairs of cufflinks – at least one novelty golf pair among them – and two or three watches, tops. Signet rings were for stockbrokers and men who owned corduroy trousers; sovereign rings were for men who spent most of their time at the oche, or minding doors; necklaces were for hairy-chested taxi drivers and waiters on the Costa del Sol. Even wedding bands were a little bit sus, a little bit non-U, a little bit (worse) American.
Then things got blurry. Men, weirdly, started sliding their wedding rings onto their ring fingers, rather than into their sock drawers. Some men, men who weren't even from Italy, began dangling St Christopher pendants from around their necks. Even Jeremy Clarkson, that torchbearer of stonewashed-jeans-and-driving-slipper dad fashion, began waving big, beaded bracelets all over the television.
We're about to tell you that when it comes to the new rules of men's jewellery, there are no rules. What we actually mean is that, when it comes to the new rules of men's jewellery, there are no rules… except for those two sacrosanct style statutes that go without saying: 1) Dress your age 2) Don't pretend you're someone you're no (ie. no charm bracelets if you're a 60-something motoring-journalist-turned-reality-TV-farmer).
Nowadays, there are no rules (see). Thanks to androgynous envelope-pushers like proxy poster boy Harry Styles (Wow! A popstar wearing makeup and heels!), Timothée Chalamet, Jared Leto, Shawn Mendes and (the not androgynous) Daniel Kaluuya and late Chadwick Boseman (who, at the 2019 Screen Actors Guild Awards, pinned a trio of Tiffany & Co. diamond-and-platinum brooches to the lapel of his Ermenegildo Zegna evening suit), we're free to festoon ourselves with as many gilded add-ons as we like. Brooches, pendants, pearls – as long as you've got the minerals to rock the (native) minerals, the world's your oyster (particularly if you've a penchant for pearls).
Still not sure if you can pull off a pinkie? Here's our A-Z guide (OK, A-V, technically) to the best men's jewellery brands – designers that know the best way to elevate an outfit is to add an (age-appropriate) accessory.
Alex Orso
A firm believer in the KISS design mantra (keep it simple, stupid), London-based (London Bridge to be specific) men's jewellery brand, Alex Orso, flies the flag for understated, less-is-more ornamentation. Its collection of pendants, cuffs and rings are cast from sterling silver and brass then plated with palladium and 22 karat gold. A brand for those who appreciate clean lines and subtle detail.
Available at wolfandbadger.com
Alexander McQueen
Dark, romantic, and amorous, Alexander McQueen is the men's jewellery brand Lord Byron would plump for if he were alive today. Skulls, snakes and skeletons feature heavily across Alexander McQueen's necklaces, bracelets, rings, but it's not all gothic iconography. Subtler pieces in two-tone materials and precious metals provided a cleaner, more industrial way to accessorise.
Visit alexandermcqueen.com
Alice Made This
When Alice Walsh couldn't find a decent pair of cufflinks for her fiancé to wear to their wedding, the former product designer decided she'd make a pair herself. And so, Alice Made This. With her now-husband acting as company director, today Walsh leads a London-based team that creates a super-contemporary collection of engineering-inspired bangles, bracelets, rings, necklaces, pins, tie bars and cufflinks. Clean modern jewellery that makes an impression.
Available at mrporter.com
Alighieri
A cutting-edge 21st-century jewellery brand inspired by an epic, allegoric 14th-century poem. Alighieri, named after Dante Alighieri, takes lines, sentiments and phrases from the poet's The Divine Comedy and manifests them into avant-garde, ethically-manufactured bracelets, rings and necklaces. A niche muse, maybe, but with more than 14,000 lines, a fount that keeps on giving.
Available at matchesfashion.com
All Blues
Unmistakably Scandi, Stockholm's conceptual, unisex jewellery brand, All Blues, was created in 2010 by friends Fredrik Nathorst and Jacob Skragge with the aim of championing highly-individual, ethically-sourced conscious jewellery pieces. Diverse finishes and oversized proportions characterise the brand's collections, which are cast in locally-sourced 925 sterling silver and 18-karat gold.
Available at farfetch.com
Balenciaga
Balenciaga is all about bold shapes, avant-garde lines and statement silhouettes. So, it's no surprise that the French super-brand's jewellery pieces are characterised by chunky forms and oversized proportions. Balenciaga has been under the creative direction of Demna Gvasalia (now just Demna) since 2015, during which time the company has embraced the streetwear trend with more success than practically any other luxury fashion house. Like its clothes, Balenciaga's envelope-pushing jewellery acts as a bellwether for the accessories industry.
Available at ssense.com
Bleue Burnham
Before establishing his eponymous men's jewellery label, Bleue Burnham worked at Oliver Spencer as Head of Sustainability. So, you'll be unsurprised to learn that his namesake brand is big into recycling. Gemstone-loving Bleue Burnham manufactures bracelets, rings and necklaces from salvaged precious metals. Not only that, but the brand donates a percentage of every sale to carbon-reduction schemes, including tree-planting initiatives.
Available at matchesfashion.com
Cartier
Think of Cartier and the first thing that springs to mind will probably be a square- or rectangular-faced watch, so emblematic of the French maison have the Tank and Santos timepieces become. The brand that pioneered the first (series-produced) wristwatch for men, however, also does a far-reaching, and budget-spanning, line in men's jewellery. Select from a range of bracelets, rings, necklaces and earrings – all of which come with the cachet of owning a piece from one of the world's leading names in luxury.
Available at selfridges.com
David Yurman
With more than 60 years in sculptural jewellery under its belt, American jeweller David Yurman has become something of an institution on the other side of the pond. The company's advertising campaigns, shot by celebrated photographers including Peter Lindbergh, have featured Naomi Campbell, Kate Moss and Gisele Bündchen, among others. The wide-ranging men's side of the business revolves around sleek, modern designs made from precious metals and more avant-garde materials, such as titanium and carbon.
Visit davidyurman.com
Deakin & Francis
Tracing a line back seven generations to 1786, Deakin & Francis is England's oldest family jeweller – and, by that token, almost certainly one of the oldest in the world. The company is now in the hands of brothers Henry and James Deakin, who, like their fathers, and their fathers, and their fathers, etc., turn out some of the highest-quality cufflinks that money can buy. The company also creates top-of-the-range rings, bracelets and lapel pins from its historic workshop in Birmingham.
Available at matchesfashion.com
Hannah Martin
Like her edgy, alternative jewellery designs, Hannah Martin's approach to business was somewhat unconventional. A graduate of Central Saint Martins college, Martin honed her jewellery-making skills in Paris, before returning to London to launch an eponymous jewellery brand aimed at men, rather than women. Music is a big influence on Martin, hence punky design codes and collections packed full of attitude. If you're looking for cool, alternative engagement rings and wedding bands, Hannah Martin might just be the jewellery maker for you.
Visit hannahmartinlondon.com
Hatton Labs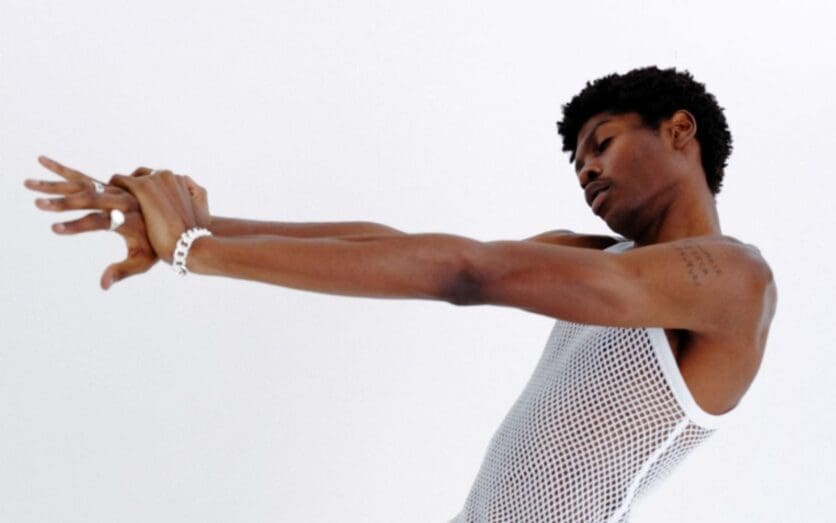 Beloved by Tottenham rapper Skepta and Palace Skateboards founder Sonny Hall, Hatton Garden-based Hatton Labs manufactures affordable contemporary jewellery largely out of recycled scrap metals. As well as on-trend opal rings and pearl necklaces, the brand creates bespoke jewellery using 3D printing for its fast-growing fan base.
Available at farfetch.com
John Hardy
Canadian John Hardy set up his eponymous jewellery business in the early '80s in Bali, where he studied local silversmithing and jewellery-making traditions. Garnering a reputation for elegant and eclectic bracelets, the company's Bamboo bands have become its halo collection, with the brand donating profits to the planting of bamboo seedlings in Indonesia. Today, all of John Hardy's pieces are conflict free, sustainably sourced and ethically manufactured.
Visit johnhardy.com
Le Gramme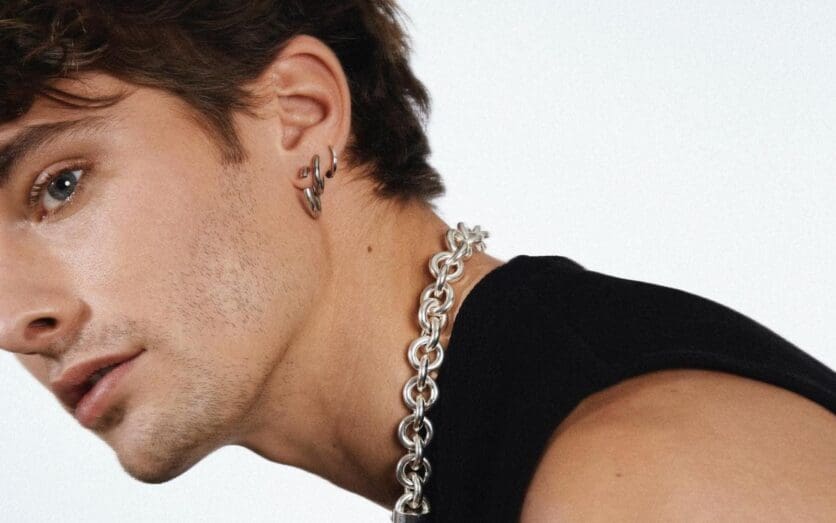 Manufacturing ethically-minded minimalist jewellery from its base in central Paris, Le Gramme stamps all of its pieces with a unique serial number in a nod to its industrial approach to design. Cable bracelets have become the brand's calling card, but Le Gramme is also big into paired-back rings and necklaces in sterling silver and red gold.
Available at mrporter.com
Miansai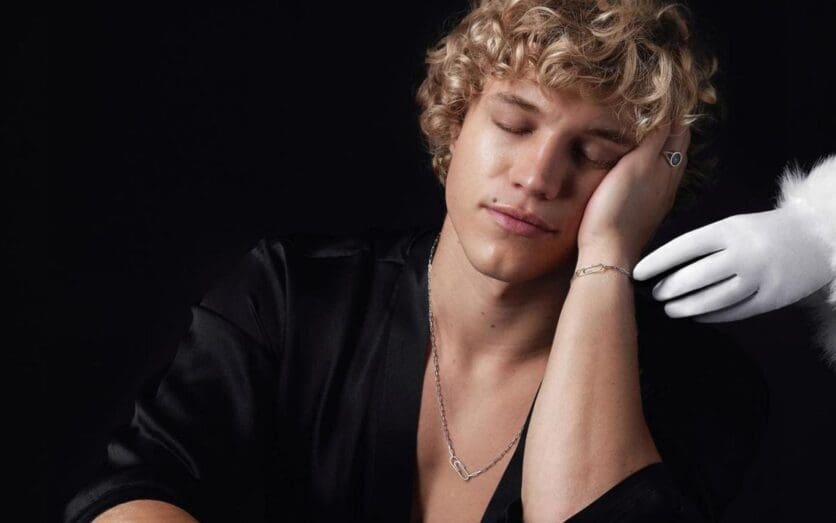 For design inspiration, forward-thinking American brand Miansai looks back to the ancient Greeks and Egyptians. A part anagram of the name of its founder, Michael Andrew Saiger, Miansai was founded in Miami in 2009 and has since earned an international reputation for its artfully-crafted silver and rhodium bracelets, rings and necklaces, many of which reference religious and mythologic figures.
Visit miansai.com
Stephen Webster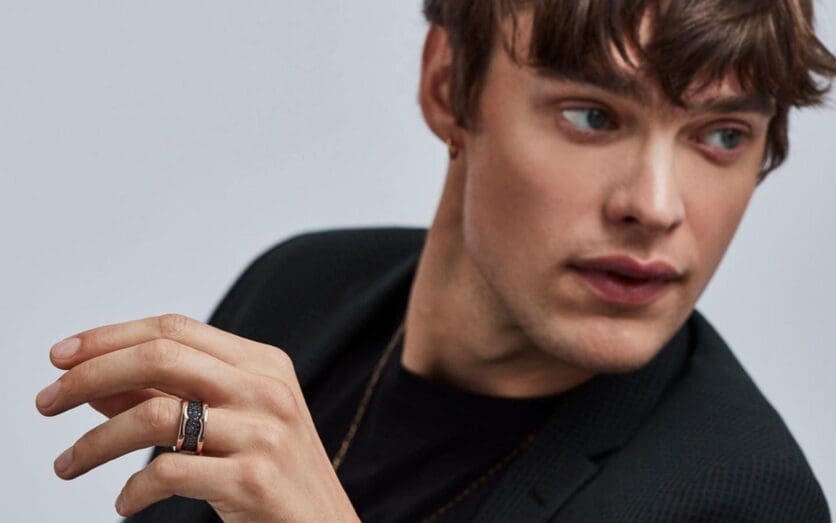 A pioneer of Fairtrade gold, Stephen Webster was awarded an MBE for his services to the jewellery industry in 2013. Two years before he was named Jewellery Designer of The Year at the annual GEM awards. Five years before he was presented with the Couture Design Award for Best in Innovation at the Couture Show in Las Vegas. A brand for those who like their jewellery big, bold and rock 'n' roll.
Available at farfetch.com
Tateossian
Former City financier Robert Tateossian left the Square Mile to set up his eponymous accessories label in 1990. Manufacturing cufflinks, bracelets and necklaces from its workshop in Birmingham, Tateossian finds design inspiration in travel and engineering, with globes, compasses and mechanical gears becoming a recurring theme among many of its pieces. The company manufactures primarily from sterling silver, but also does a premium line in 18-karat gold, using semi-precious stones, meteorites and even, wait for it, dinosaur bones.
Visit tateossian.com
Tiffany & Co.
While it had offered the odd jewellery piece for men in the past, Tiffany & Co. only launched its first comprehensive men's jewellery collection in 2019 – 'comprehensive' being the operative word. When it debuted, the collection included around 100 pieces, split between two families – Tiffany 1837 and Diamond Point. The former celebrated Tiffany & Co.'s history as a maker of tableware and sports trophies; the latter showed off the brand's more contemporary side.
Visit tiffany.co.uk
Tilly Sveaas
Now based in London, Tilly Sveaas fell into jewellery design while on an extended gap year in Bali. When she established her label in 2016, she concentrated on sustainable silver but has since moved into ethical gold. Eschewing fast-fashion trends, Tilly Sveaas' pieces focus on timeless design and are manufactured to last. Most are remarkably affordable.
Visit tillysveaas.co.uk
Tom Wood
Simplicity, innovation and functionality are the focus of this Oslo-based brand. Dedicated to harming the environment as little as possible, Tom Wood creates small-batch, hand-crafted unisex designs from 925 sterling silver or 9-karat gold. Stones are locally sourced, the company's HQ is powered by renewable energy, and all suppliers sign up to a code of conduct. Sleek, seasonless and sustainable.
Available at farfetch.com
Versace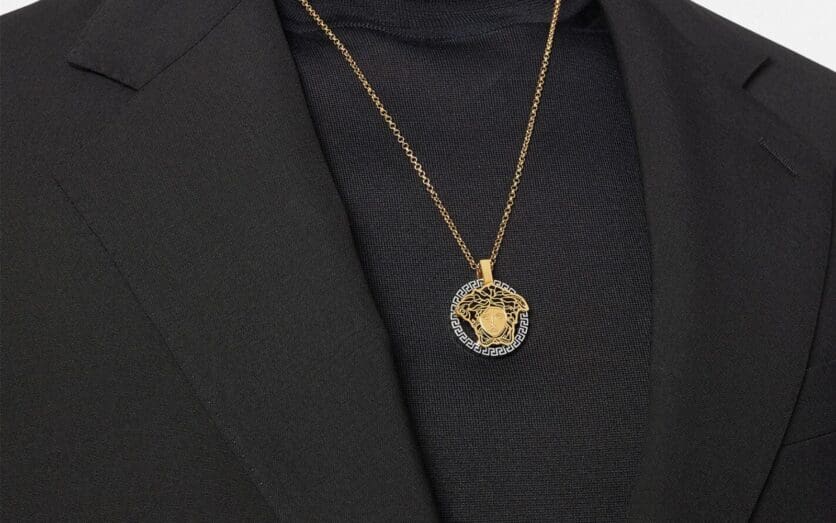 If you prefer your jewellery pared-back and minimalist, look away now. Like its loud, logo-embossed puffer jackets, gold-studded backpacks and prodigious footwear, Versace's men's jewellery is all about making a statement. Big, bold and boisterous, think thick chains, chunky bracelets and leviathan signet rings. The brand's Medusa head logo is everywhere, as are Greca prints and heavy baroque details. Go big or go home.
Available at selfridges.com
Vivienne Westwood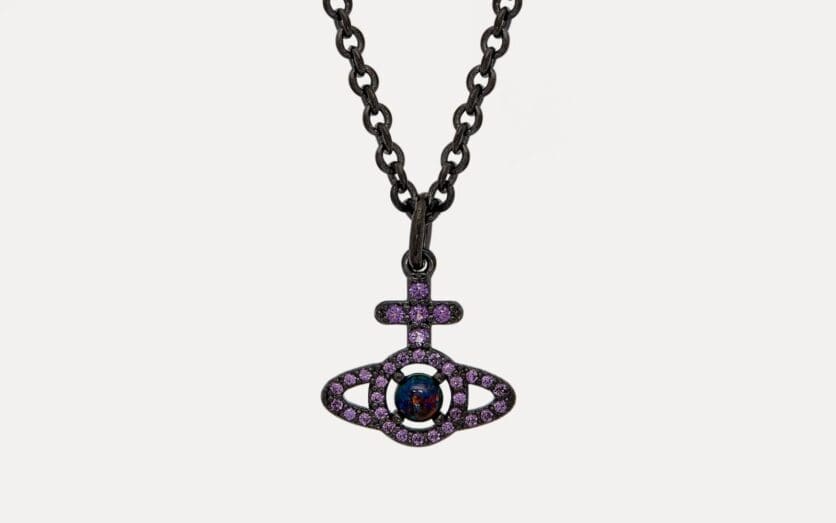 Punk, provocative and epigrammatic, Vivienne Westwood's men's jewellery, as you'd expect from the late, leading protagonist of both the punk and New Romantic movements, packs plenty of personality. From diamond orb pendant necklaces to crown-topped cufflinks to crystal-encrusted rings, the collection is characterised by irreverent royal and religious references. Mostly made from brass, Vivienne Westwood's rings, bracelets and necklaces are more affordable than the brand name might have you think.
Visit viviennewestwood.com