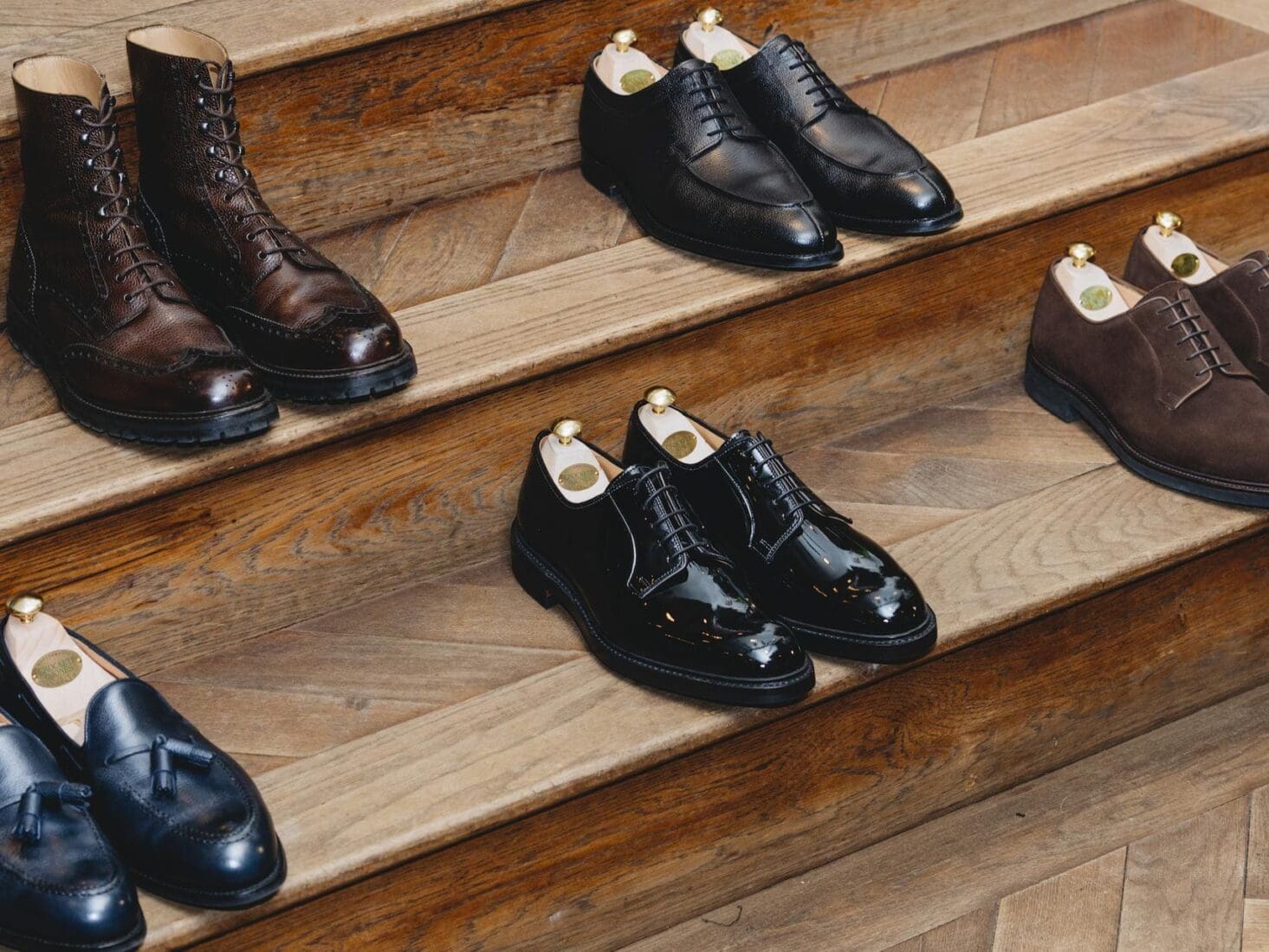 Step by step: Thom Sweeney unveils an exclusive collaboration with Crockett & Jones
Five shoes make up the collection with heavyweight shoemaker Crockett & Jones, ready for the modern man, Monday through to Sunday
If you haven't heard of Thom Sweeney, you probably should have by now. Apart from dressing David Beckham for the 2012 London Olympics ceremony, Michael Fassbender and Bradley Cooper amongst other A-listers, founders Thom Whiddett and Luke Sweeney have championed a more relaxed tailoring style from their boutiques in London and New York.
Slightly wider lapels, a less structured shoulder and slimmer sleeves make a Thom Sweeney suit thoroughly contemporary, without veering too far away from Savile Row's storied influence. Wanting to create the perfect contemporary outfit, suitable footwear was a must and the duo naturally gravitated towards Northampton shoemaker Crockett & Jones.
"We've used our own personal favourite models in this collection," says Whiddett. "Both Luke and I have been fans of Crockett & Jones for years; we've always worn the brand's shoes and retailed them in our stores. We think they offer the best value to quality ratio of any English shoemaker, and we admire the fact that Crockett & Jones is four generations family-owned and run.
At its heart are three smart-casual styles, which can be dressed up with tailoring or down with denim and casualwear. These three styles are complemented by a pair of lace-up ankle boots in dark brown Scotch Grain leather, finished with speed-hooks, punched toe-caps and set on thick rubber Commando Soles. Again, these are made with Storm Welts to prevent water getting into each boot, making for a stylish solution to tackle poor weather. The final model of the range is a patent leather dress shoe, appropriate for eveningwear and Black Tie, in the same five-eyelet Derby style as the brown suede model.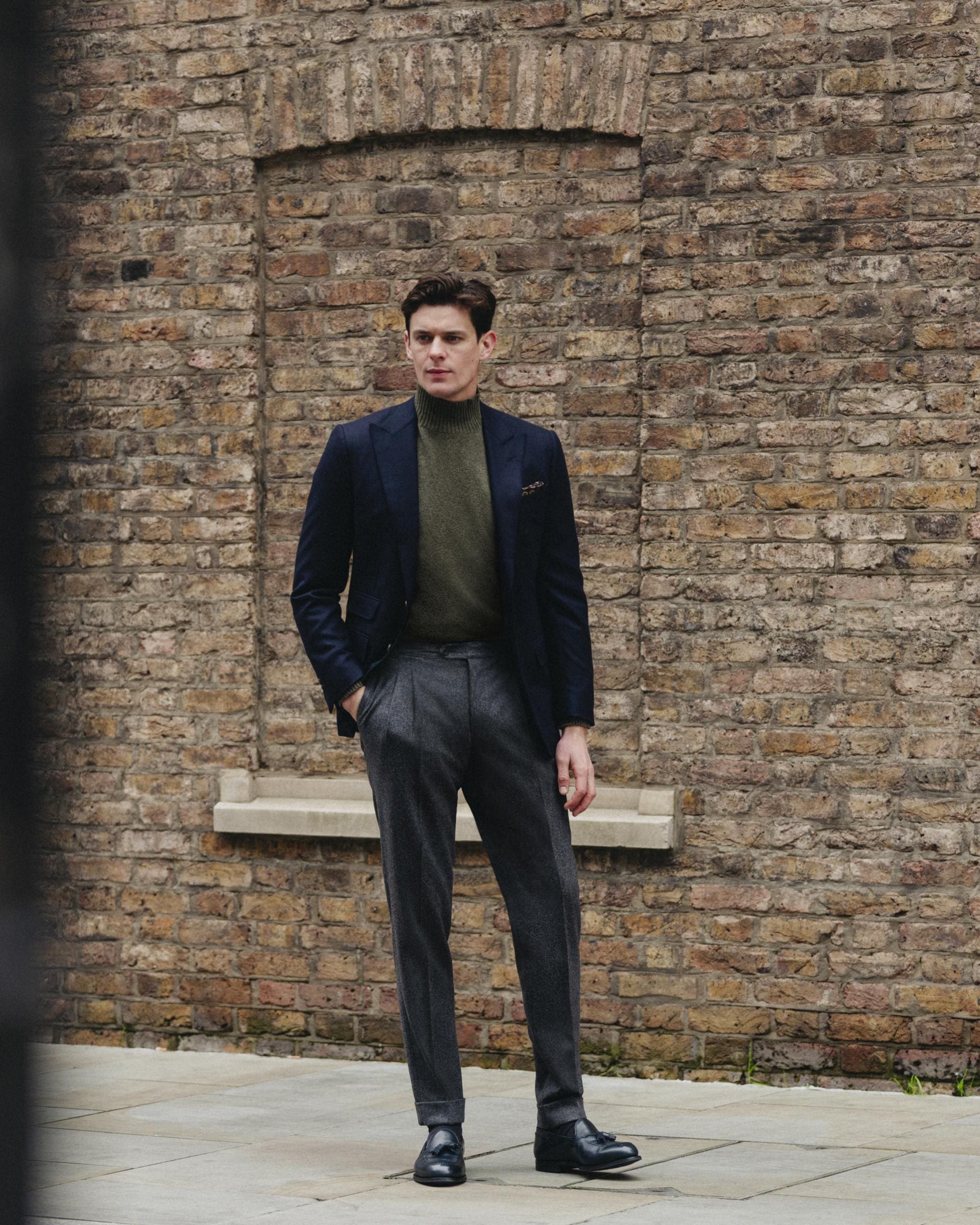 In Giuseppe Tomasi di Lampedusa's novel The Leopard, Don Fabrizio (a nobleman coming to terms with the impending decline of his family fortune) suggests that "if we want things to stay as they are, things will have to change." It is that mix of modern and traditional, of respect yet innovation, that underpins the Thom Sweeney philosophy.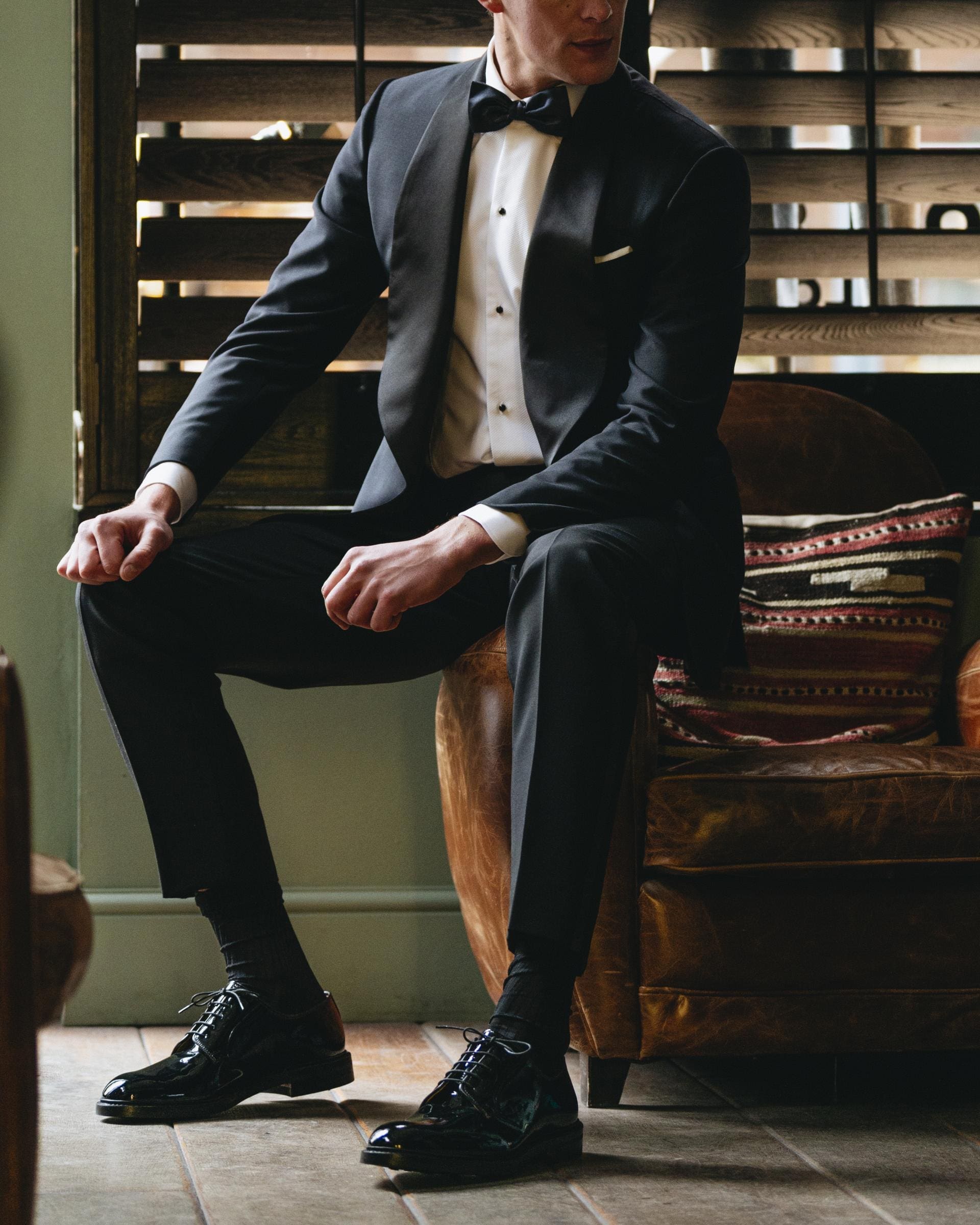 Exclusive to Thom Sweeney and available now in its London and New York stores