The best sunglasses to help you look like an A-lister this summer
With your summer reservations at Château Marmont and Cap-Eden Roc, look like a Hollywood A-lister with the following edit of classic shades
All products are chosen independently by our editors. Luxury London may earn commission on items purchased.
Persol
The frames: 714SM Steve McQueen
If they're good enough for the king of cool, they're good enough for us. Originally a purveyor of eyewear to athletes and pilots, Persol is famous for having invented and patented the Meflecto system – one of the first spring hinges for eyewear. The brand's 714SM sunglasses are also equipped with an ingenious foldable construction, allowing them to be neatly tucked into a breast pocket. Watch The Thomas Crown Affair to see how they can be effortlessly worn with a suit.
£319, persol.com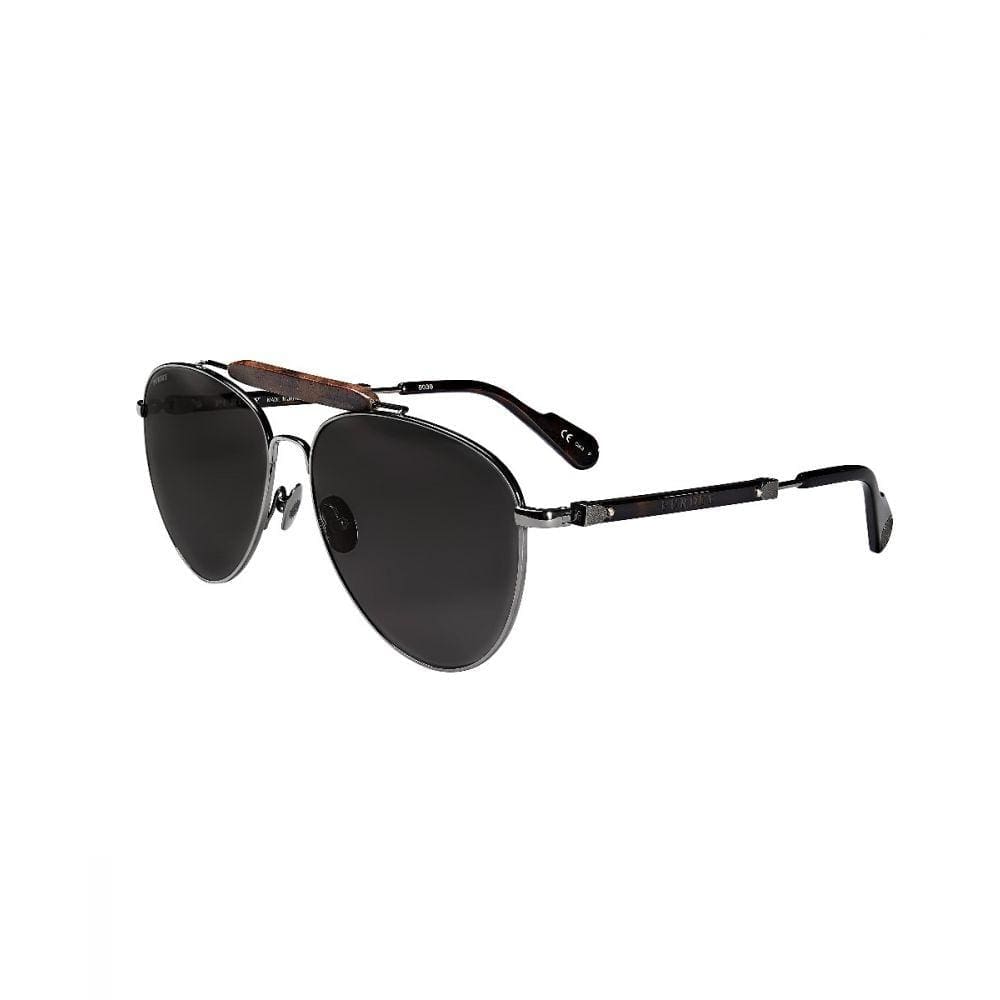 Purdey
The frames: The Traveller
While a pair of aviators never go out of fashion, some reiterations stand out from the crowd. Purdey has recently launched its first eyewear collection and they are just as meticulously manufactured as the brand's shotguns and rifles. Limited to 100 pieces worldwide, the titanium frames are stamped with their own unique serial number and offer a light, comfortable fit.
£695 (£625 if you join ISO Luxury App), purdey.com
View this post on Instagram
Garret Leight
The frames: Kinney Sun
Hailing from the city of palm trees and big skies, Californian-brand Garret Leight was founded to shield Angeleno eyes from the sun, and paparazzi, probably. A best-seller for a reason, the Kinney Sun is a classic square-shaped frame with balanced proportions, and it remains one of Garret Leight's most recognisable and iconic frames. Joaquin Phoenix is a fan.
£245, endclothing.com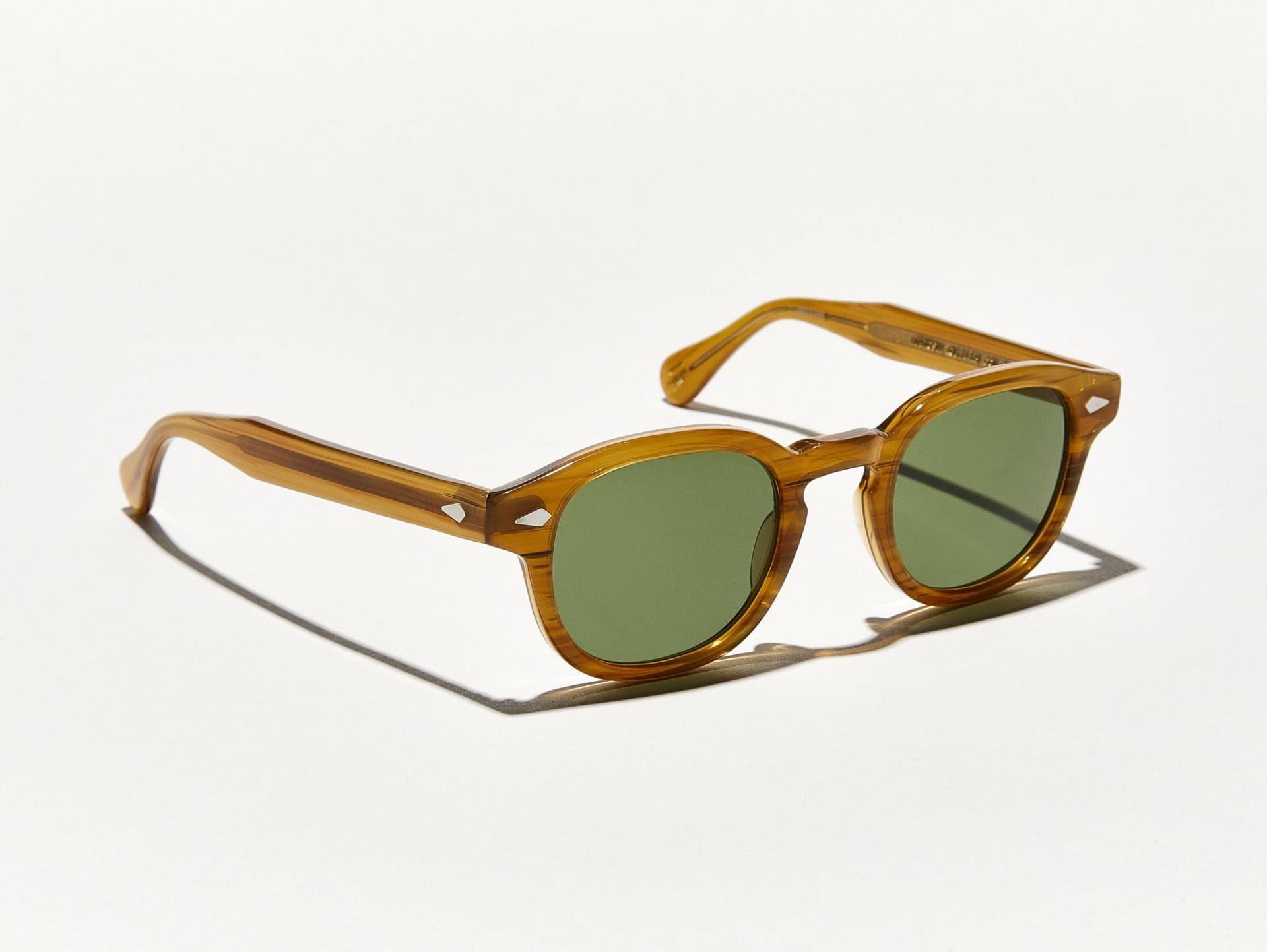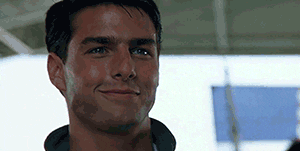 Moscot
The frames: Lemtosh
In the deep crevasses of internet forums, the debate rages as to whether Johnny Depp wears the Tart Arnel or Moscot Lemtosh. Regardless, it's fair to say that Moscot has become the de facto celeb eyewear brand, with actors like Al Pacino and Josh Hartnett regularly seen donning a pair. Almost identical in their shape, Tart Arnel's retail for around £400, making the Lemtosh's something of a bargain.
£279, farfetch.com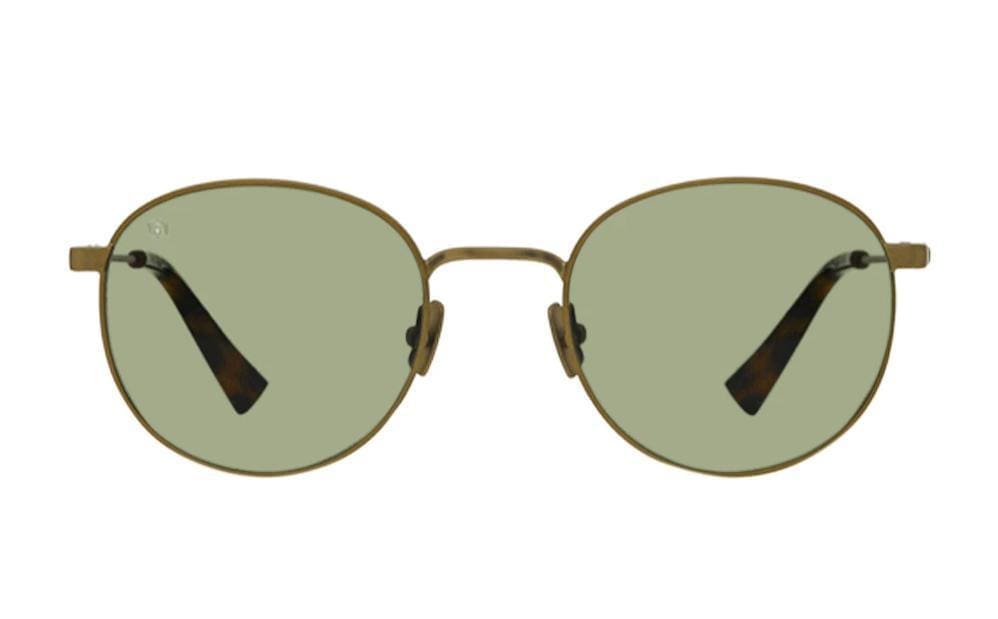 Taylor Morris
The frames: Vida
Inspired by images of popular culture icons from the 1960s, such as Mick Jagger, Steve McQueen and Marilyn Monroe, and the incredible frames they wore, Taylor Morris is a thoroughly British eyewear brand with a distinctly heritage-enthused aesthetic. The Vida was created when its founder, Nicholas Dellaportas, travelled to Costa Rica – 10 per cent of profits are donated to the Centro De Rescate Las Pumas nature reserve.
£120, taylormorriseyewear.com
Cubitts
The frames: Agar
Cult films often set style precedents and Léon: The Professional is no exception – head to Shoreditch and you'll see plenty of Jean Reno-lookalikes walking the streets. To make sure you look more Reno and less Emperor Hirohito, opt for Cubitts' Agar, a reinterpretation of a classic 1930s shape, with reinforced bridge and elegant cantilevered sides and tips.
£125, cubitts.com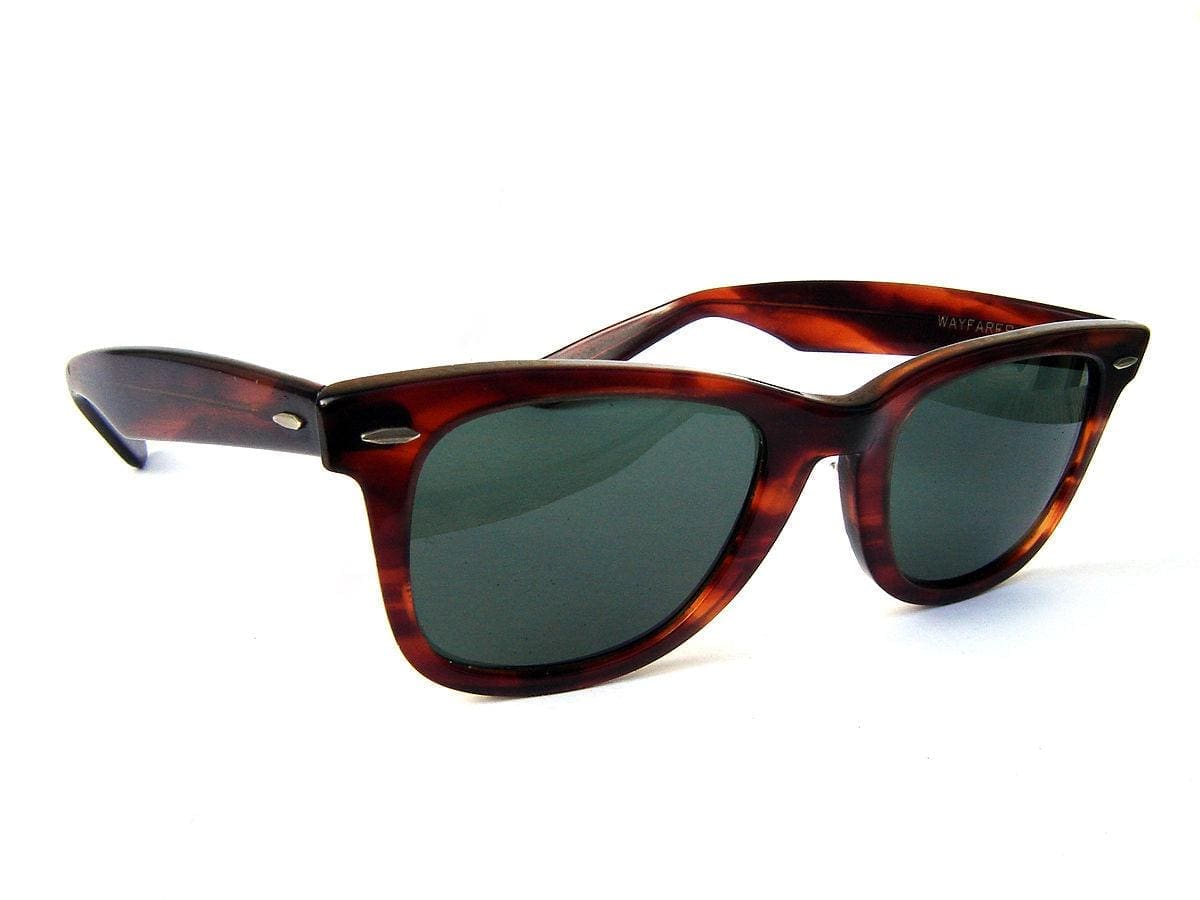 Rayban
The frames: Wayfarer
Where do we start? James Dean as Jim Stark in Rebel Without a Cause, Tom Cruise as Joel in Risky Business (his frames are comically large though, in hindsight), Leonardo DiCaprio as Jordan Belfort in The Wolf of Wall Street. In other words, just about everyone in Hollywood has worn them. Jack Nicholson practically wears them in bed. Try the New Wayfarer which has a slightly softer eye shape to suit more oval faces.
£131, mrporter.com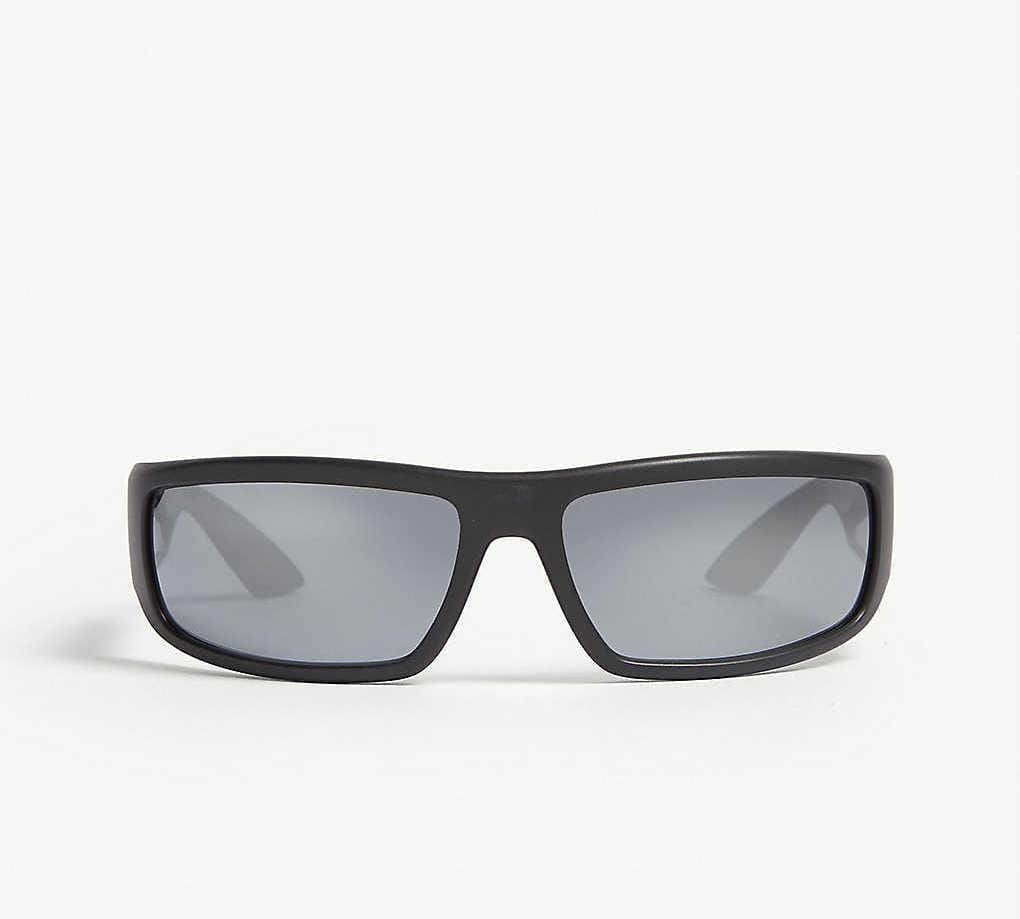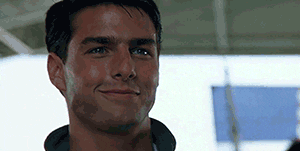 Prada
The frames: Linea Rossa Wraparound
In Federico Fellini's stylish 1963 film, 8 1/2, Marcello Mastroianni (above) plays Guido Anselmi, a tortured Italian film director who suffers a drought of creativity. He is the glamourous bearer of a very cool pair of black shades, which have since become a sartorial reference point in fashion. Although there is no proof, these were rumoured to be Prada sunglasses and this season, the Italian house has created a very similar pair as part of their Linea Rossa collection.
£148, selfridges.com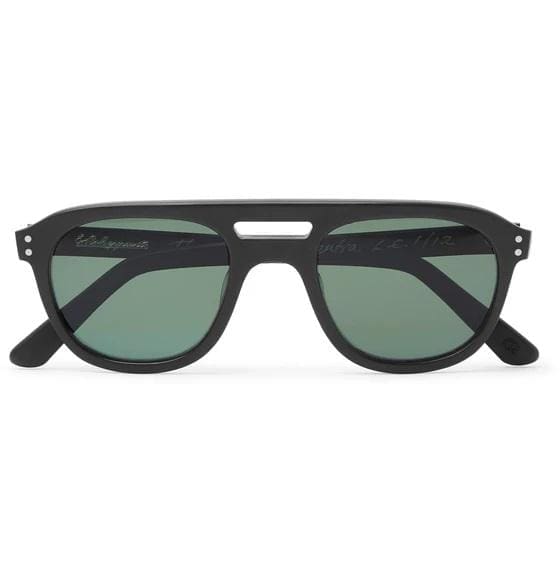 E.B. Meyrowitz
The Frames: Neutra Aviator-style
While other brands on this list might be favoured by Hollywood movie stars, E.B. Meyrowitz is the eyewear manufacturer of choice for presidents and prime ministers – both President Eisenhower and Sir Winston Churchill wore glasses made by the Prussian spectacle pioneer. Founded in 1875, E.B. Meyrowitz established a base in London not long after and continues to operate a boutique within Piccadilly's The Royal Arcade. Alternatively, you can order these Neutra Aviator-style polarised sunglasses exclusively through Mr Porter. Made in the UK, the frames comprise durable yet lightweight matte-acetate and have dark, glare-reducing polarised lenses. Top bins.
£900, mrporter.com
To wear on top: Dom Vetro
Another brand hailing from LA, Dom Vetro designed the Shield to work with any of your current eyewear, providing sunglass wearers with a full-face form of alternative PPE. Pretty ingenious, if you ask us.
$21, domvetro.com