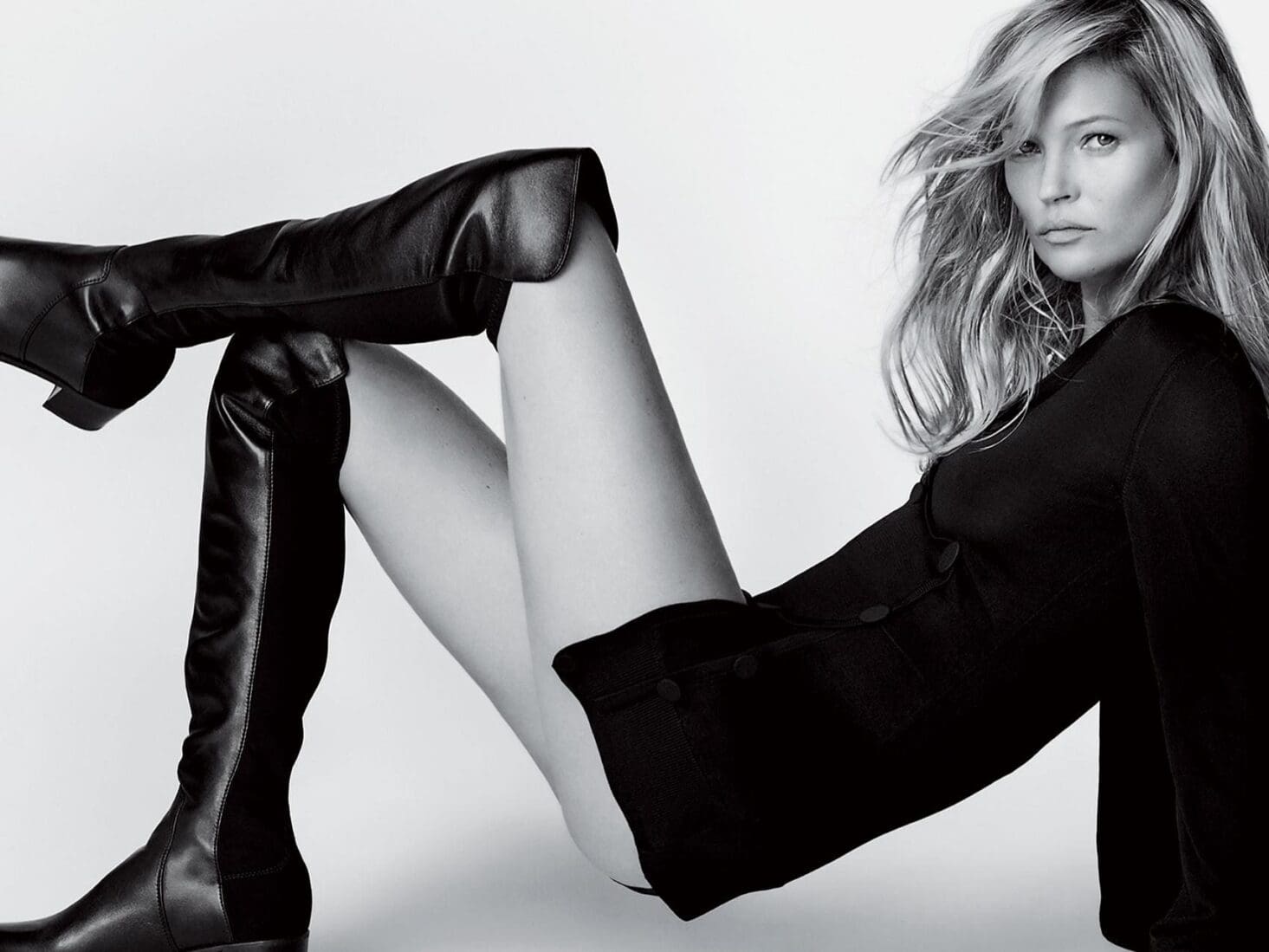 When Gigi Hadid Met Kate Moss: On Set With Stuart Weitzman
To celebrate the new campaign starring Kate Moss and Gigi Hadid, join Luxury London for an exclusive presentation of the Stuart Weitzman Spring/Summer 2018 collection
How old were you when you first started modelling? "18 months old maybe," says Gigi Hadid to the camera. "I was 14," replies Kate Moss. In the short behind-the-scenes clip for the Stuart Weitzman S/S18 campaign, you can tell these years of experience have paid off. Both women appear confident, feminine and alluring. Three words, incidentally, that Australian male model Jordan Barrett, who joins them (sans shoes), uses to describe the Stuart Weitzman woman.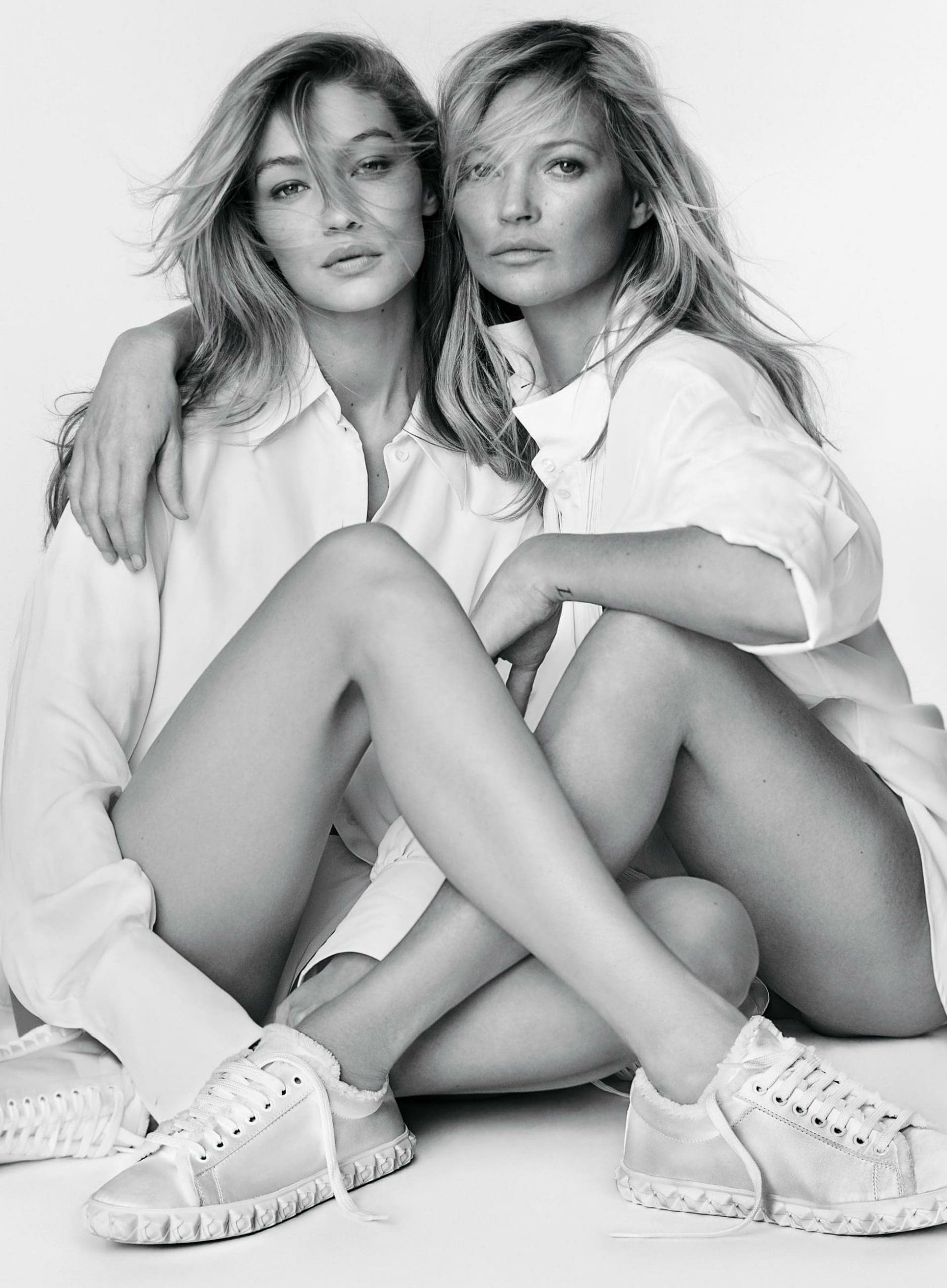 Their debut appearance together coincides with the 25th anniversary of the Stuart Weitzman 5050 stretch boot. It's a design that stands at the helm of everything that the brand is known for: a seamless blend of fashion and function. The combination of half micro-stretch and half leather/suede was created in 1993 and has not only been coveted by Hollywood A-listers the world over, but also developed into a variety of half and half combinations in different heel heights. The popular Reserve with a 1¾-inch block heel is one such version. Worn by Kate Moss in the campaign (pictured left), it can be snapped up online or in store in black nappa or black suede.
The choice doesn't stop there. Each vignette of the campaign sees the style sirens showcase other new shoes and heels, from the tough motorcycle Expert boots to the crystal fringed Irises loafers and the square-toed fringe Nudist sandals.
It's not the first time Hadid has modelled for the brand. She's made numerous appearances: controversially posing naked with Lily Aldridge and Joan Smalls for S/S16, releasing the Gigi Boot later that year and sporting a dramatic pixie haircut for A/W17.
But when asked on the set of this year's shoot what her most memorable supermodel moment is, she replies: "I guess shooting with Kate today is pretty awesome." We couldn't agree more.
Celebrate the new Spring/Summer 2018 campaign at an exclusive fashion presentation at the Regent Street boutique in London. RSVP by 19 March 2018 to [email protected]
Created in partnership with Stuart Weitzman; 200 Regent Street, W1B, stuartweitzman.com