Chic escapes: Where fashion designers holiday
Where are the style set spending their summers? We get the inside scoop…
All products are chosen independently by our editors. Luxury London may earn commission on items purchased.
The summer months – between shows and collection deadlines – are a time for the fashion set to pack up and jet off. While many designers travel in search of inspiration, others simply want to take a break and rejuvenate their senses. Here five London-based fashion designers tell us how they'll be spending their holidays.
Melissa Odabash: Florida
The American-born, London-based bikini model-turned-swimwear designer is known for her glamorous cover-up and flattering one-pieces. She finds inspiration among the palm trees and bougainvillea of Florida where she recharges and gets some perspective on her busy London life.
Destination: Florida. It's where I can really switch off.
Where to stay: I go between Palm Beach, where I stay at The Colony Hotel and visit friends, and Miami to enjoy the restaurants and my home in Jupiter to relax.
What to do: Paddleboarding, rollerblading, cycling – anything outdoors to take advantage of the weather. Palm Beach also has some of the best interiors and vintage shops.
What to pack:
Eve Lom's Daily Protection SPF 50 because sun protection is crucial
A classic white Odabash bikini and my Porto Cervo tote bag are a must
Tom Ford sunglasses to lift any outfit
What to bring back: Photos are the best souvenirs and, of course, amazing memories you can keep forever.
Olivia von Halle: Ibiza
Olivia von Halle's luxury lounge- and nightwear – slinky silk sets, elegant printed robes, slip dresses and comfy co-ords – are designed for both the party, and the after-party. It's no surprise, then, that the designer and mother-of-three finds inspiration on the laidback, but always lively, island of Ibiza.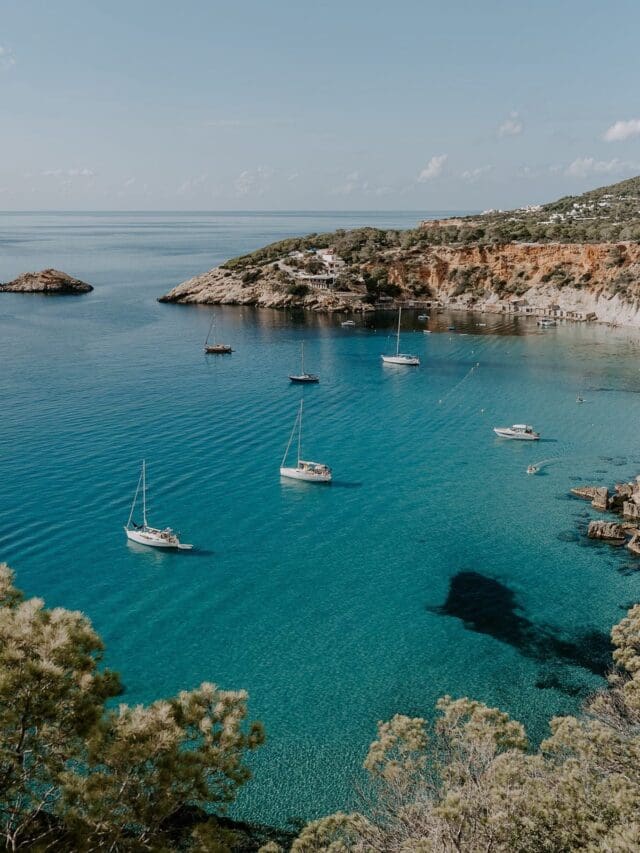 Destination: Ibiza. It is incredibly quiet and chilled but also the most hectic places – you can see everyone or no one at all. The ability to dip in and out of the high life is unparalleled.
Where to stay: We rent a friend's finca in the campo (countryside) near Santa Gertudis for a couple of weeks every summer. [Editor's note: Not lucky enough to have friends in prime locations? 7Pines Ibiza gets our vote.]
What to do: We love Las Salinas and S'Arenal Petit beaches and restaurants like Rebrots, Jondal or La Paloma for lunch. In the early evening we go shopping and for aperitifs before heading out to Juntos or Finca La Plaza for dinner. Sometimes there are murmurs about who's DJing that night but we have young kids and are usually all in bed by midnight.
What to pack:
Anything from the Loewe x Paula's Ibiza collection
Saint Laurent bold wraparound glasses
The Olivia von Halle Emili cotton and silk co-ord set is perfect for pottering around the villa
Lots of books that you probably won't get a chance to read
What to bring back: Hats, shoes and dresses from Caravana boutique in Jondal to channel your inner Ibiza hippy goddess, handwoven baskets from the organic food shops and Sal de Ibiza that comes in a pretty blue pot.
Stephen Jones: Sri Lanka
Stephen Jones OBE is one of the most lauded names in headwear. He opened his first millinery salon in 1980 and his striking hats have since been worn by everyone from Rihanna to Princess Diana and Boy George.
Destination: Galle, Sri Lanka. I have been going there for 25 years and I'm seduced by the people, the culture, the foliage and the temperature.
What to do: I once took a helicopter over the jungle at dawn – watching the mist rise and the monkeys swing between the trees was extraordinary. I'm involved with the Otra Foundation, which is dedicated to animal rights in Sri Lanka.
Where to stay: The Dutch House Hotel in Galle, which I partially designed.
What to pack:
Strong insect repellent
Whisky to give to my Sri Lankan friends
What to bring back: Vivid multi-coloured tablecloths in beautiful quality cotton from Barbara Sansoni's shop and gallery Barefoot in Colombo.
Olga Vilshenko: Sicily
Olga Vilshenko's ready-to-wear brand was inspired by her mother who taught her to sew and knit as a child. Growing up in the Soviet Union at a time when shopping was limited, she made her own clothes and later went on to hone her skills at Istituto Marangoni in London. An avid traveller, she loves to immerse herself in the history, culture and natural beauty of Italy.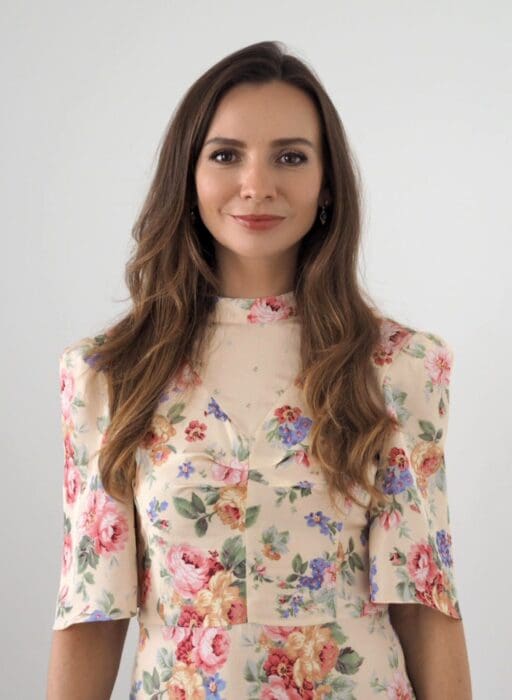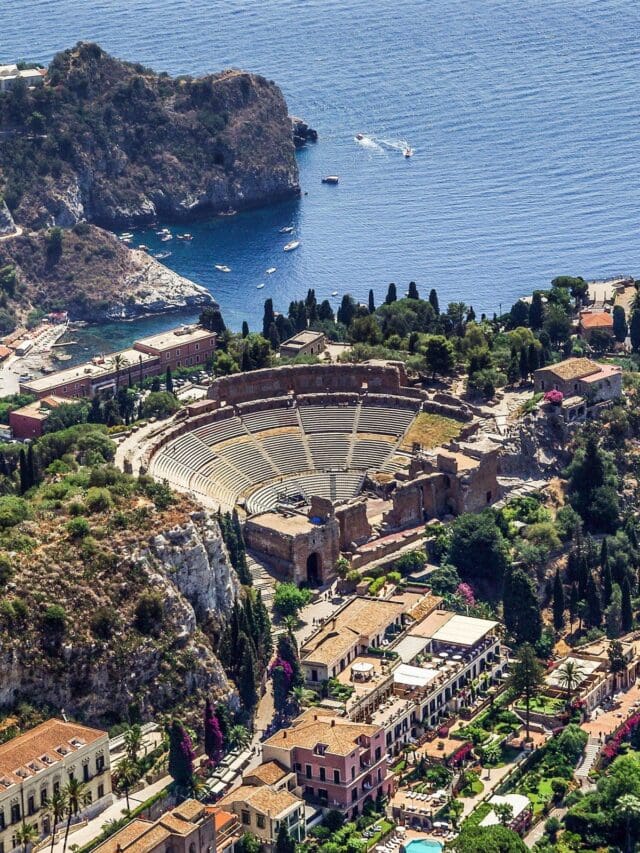 Destination: Taormina, Sicily
What to do: There are plenty of museums and art galleries that showcase the town's cultural heritage but the real highlight is the Greek Theatre – a well-preserved third-century amphitheatre. Also, the pebble beaches, like Isola Bella, Mazzaro and Giardini Naxos, are beautiful.
Where to stay: San Domenico Palace, A Four Seasons Hotel. The views of the coastline are breathtaking and the hotel is housed in a 14th-century convent so there is a peaceful and serene atmosphere allowing you to truly unwind and recharge.
What to pack:
Sun protection: sunblock and lip balm but also a stylish hat and scarf to protect your head and neck from the sun's rays
Vilshenko dresses especially styles like Mia and Faye
Lots of jewellery, shoes and bags to elevate my dresses
What to bring back: Hand-painted ceramic plates, mugs and bowls; local olive oil, honey and soap; pasta, sauces and spices to try and recreate the flavours of Sicily at home and Taormina's famous Marsala wine.
Hayley Menzies: Sicily
Hayley Menzies' namesake brand was born as a stall in Portobello Market where she sold pieces designed in collaboration with craftspeople she met while travelling in Asia. Today her unique aesthetic, with the natural world as her totem, is inspired by a mix of different cultures and styles and loaded with spirit.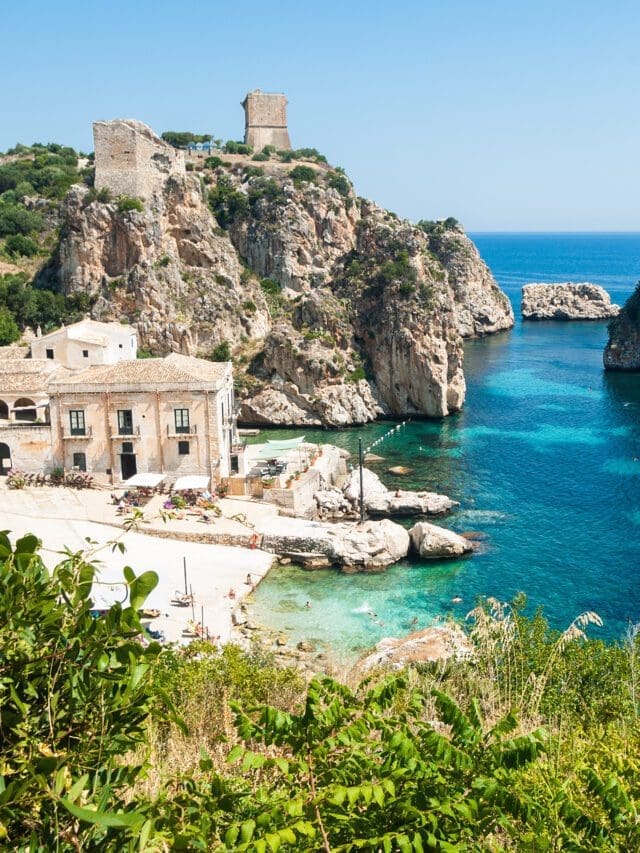 Destination: Sicily – I love the abundant passion of Italy. It's much more colourful and spirited than the French Mediterranean.
What to do: Explore antique and vintage stores. I also adopted an addiction to granita, a slightly healthier alternative to gelato.
Where to stay: I love staying at rustic places ideally surrounded by nature. Although by rustic I still mean elevated, chic and comfortable. [Editor's note: Q92 in Noto is hard to beat for high-end yet authentic charm.]
What to pack: My sketch pad and crayons, Spotify and a bikini.
What to bring back: A painting by a local artist, or a piece of vintage jewellery or clothing.