Boutique of the Week:Baudoin & Lange, E2
No breaking in; no wearing out. Baudoin & Lange specialises in thoroughly modern Belgian-style loafers, handcrafted in London
While working in an investment bank in the City, financier and former racing driver Bo van Langeveld noticed an unsightly pattern of employees removing their shoes as soon as the working day was done in favour of something more comfortable. "It dawned on me that if your dress shoes were so uncomfortable that you felt the need to wear your smart suit with a pair of worn running trainers, it was time to invest in some new footwear. I saw a gap in the market for a shoe that was both formal and incredibly easy to wear."
Auspiciously, around the same time, fellow London Business School alumni Allan Baudoin had just left his job at Apple to learn the art of bespoke shoemaking and was finessing his first signature style: an unlined Belgian-style loafer, coined the Sagan. "I was watching the Cosmos television series when I finalised the design," he recalls. "I had spent weeks exploring costs and experimenting with meticulous processes, and therefore it felt only right to name my new product the Sagan, in honour of Carl."
The two men came together and Baudoin & Lange was born: a British artisanal shoemaker for men and women that cooly strikes the balance between style and comfort, revisiting traditional shoemaking techniques with creative, contemporary flair.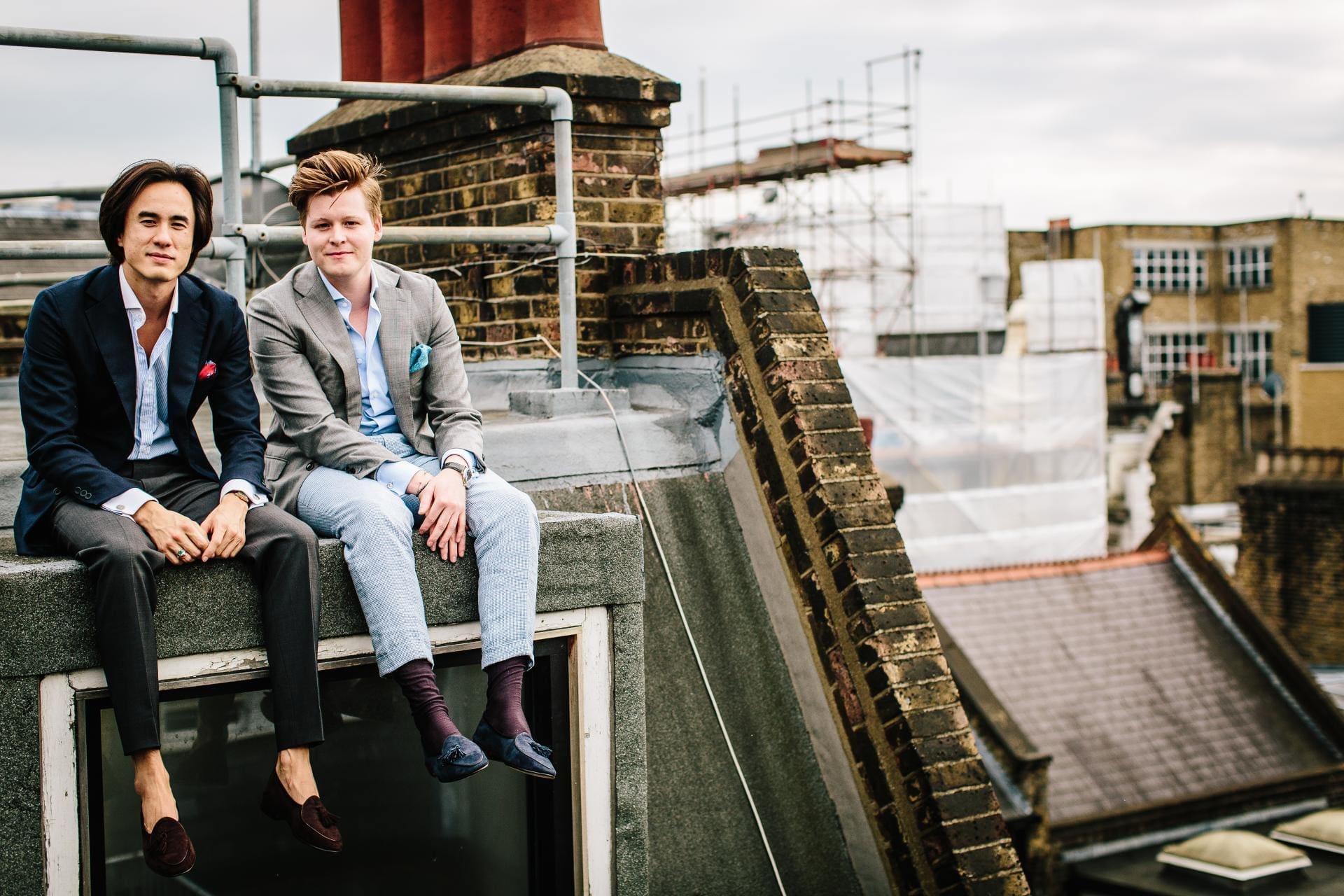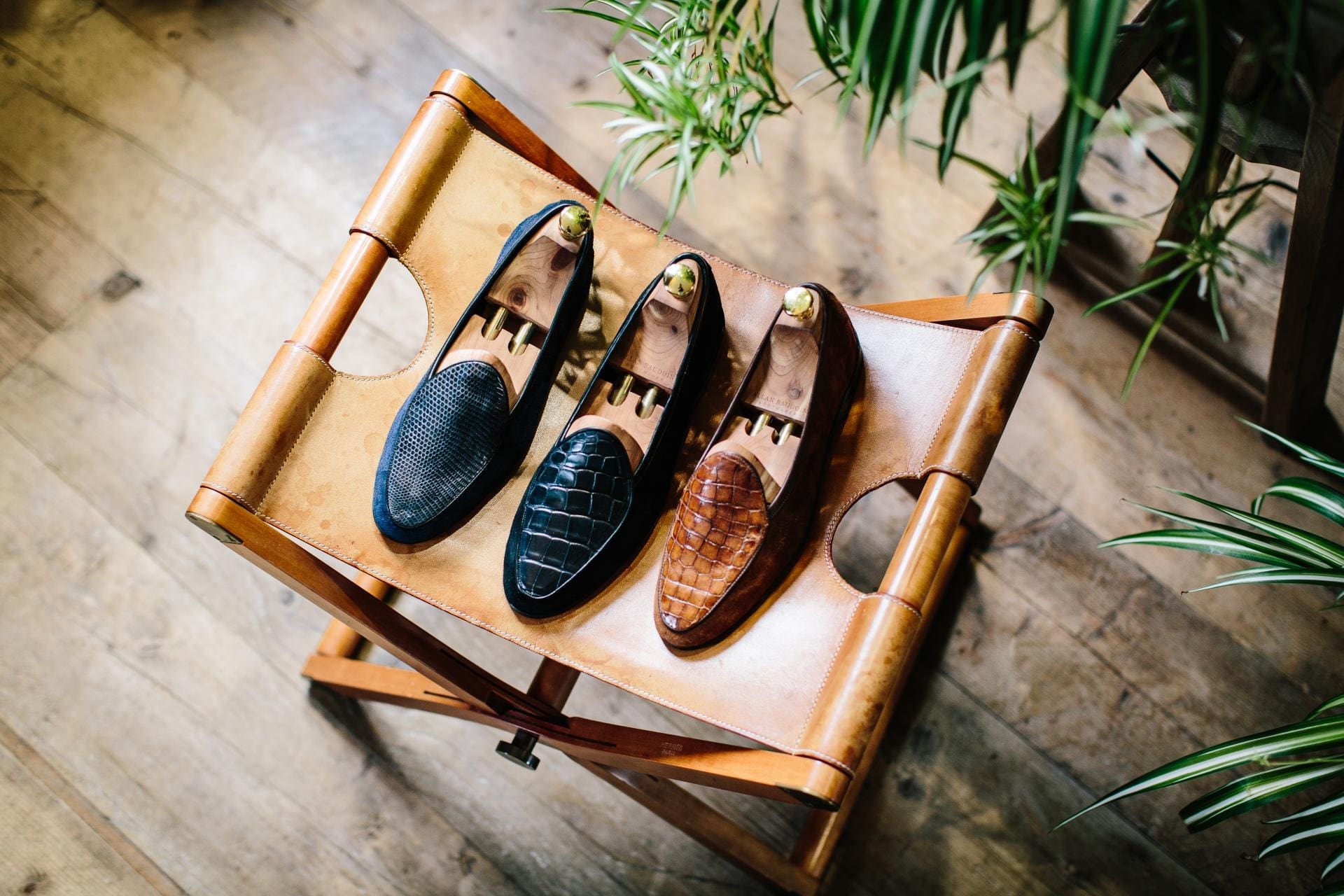 The signature Sagan loafer is unlined and structure-free in order to adapt to the shape of the wearer's foot, thus creating a comfortable, glove-like fit. Customers can pick from a vivid spectrum of supple suede, leather and exotic skins, while varying adornments include tassel and tie fronts. The brand's repertoire now also includes a boardroom-friendly penny loafer, coined the Sagan Grand and both styles feature a shock-absorbent insole, as well as bearing the signature three-dot hallmark, hammered into the heel of the shoe.
The destination atelier on Ezra Street, by Columbia Road in East London, is a bright and airy warehouse-style space, flooded with natural light. Each piece of furniture has been handpicked by the founders and draws inspiration from the Chateau Marmont hotel in West Hollywood. Raw brickwork is offset by cascading palms, House of Hackney wallpaper and tactile velvet furnishings, conjuring an air of old Hollywood glamour. "The fabric-covered ceiling was inspired by a four poster bed that I have at home," explains Baudoin. "It creates a soft environment while also absorbing the sound that ricochets off the wooden floor." There is also an 18th-century Persian rug that belonged to Baudoin's grandparents and a pair of mid-century rattan swivel chairs.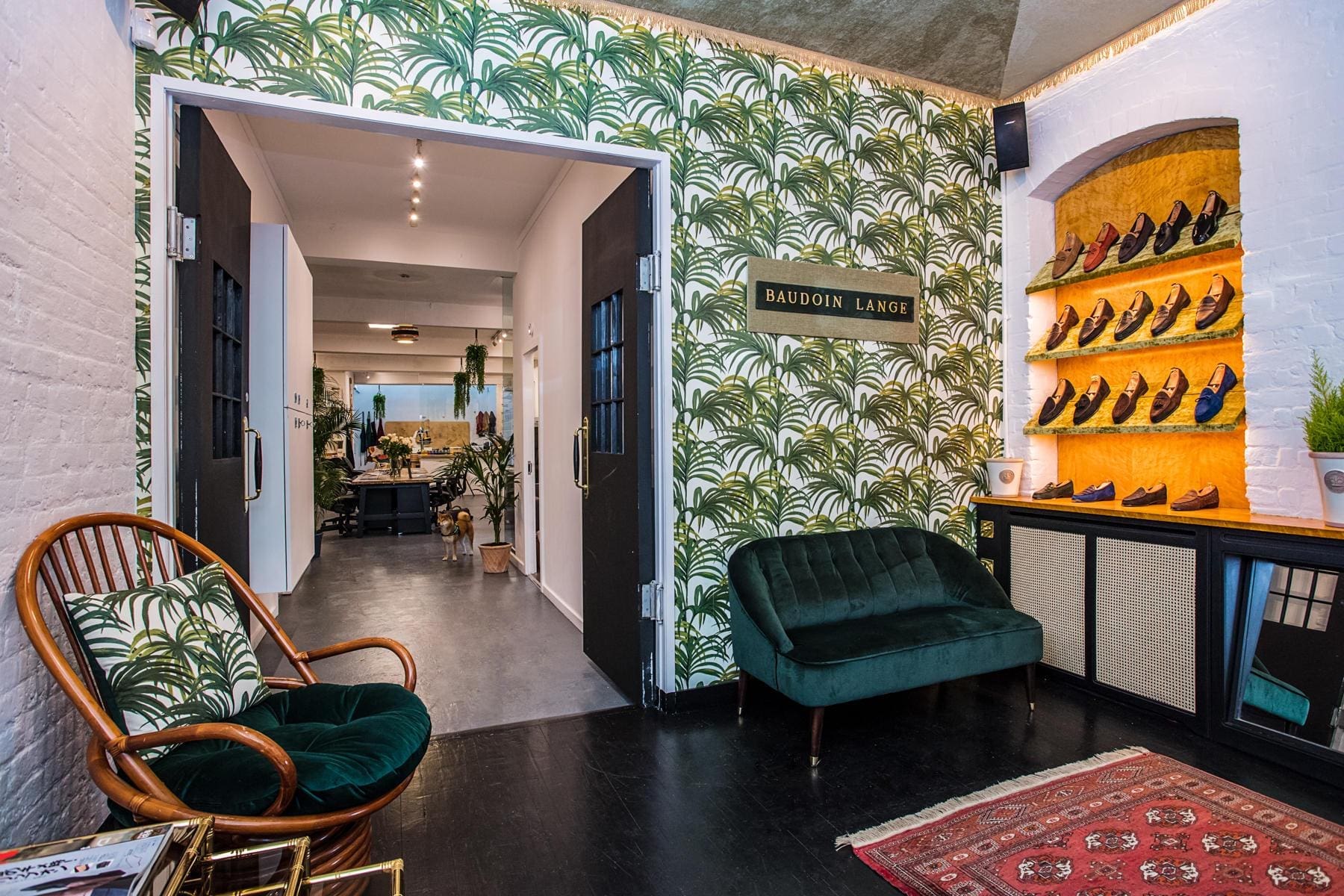 For the rest of their wardrobe, both men take style cues from Italy's artisanal tailors, choosing Liverano in Florence and Musella-Dembech in Milan for bespoke suits, and Orazio Luciano in Naples. "We recommend soft Italian tailoring as opposed to the more structured English or French aesthetic. We usually opt for a more casual style of shirt from brands such as Eidos and 100Hands, as bespoke shirts are often too formal." Simply put, the Baudoin and Lange brand champions an impeccably tailored yet relaxed aesthetic, best worn with just the right amount of European swagger.
For inspiration, look to their icon of choice, Yasuto Kamoshita, creative director of Japanese fashion label United Arrows. "We loved the way he styled his black tassel Sagan loafers with a softly tailored pinstriped suit."