Property of the month: A Fendi-designed penthouse next to Kensington Palace
Trends towards high-end renting and achieving ever-loftier levels of luxury bring us to our property of the month: a top-floor apartment on what is possibly London's most coveted address
When you think of a 'luxury property', what springs to mind? It's probably in Mayfair, Knightsbridge, Kensington – or somewhere of that ilk – where neighbours are celebrities, socialites and moguls. Interiors-wise, we'd guess chandeliers, veined marble and parquet floors, with gilded designer furniture to boot.
Now, what would you say if we told you that we'd found this fantastical property? It's on Kensington Palace Gardens and available to rent for a mere £11,000 per week.
The penthouse is situated within one of the capital's most exclusive postcodes: Palace Green is a fully-gated development on Kensington Palace Gardens, the heavily-guarded avenue controlled by the Crown Estate. Embassy buildings meet £100 million mansions on this tree-lined promenade and neighbours, aside from the Duke and Duchess of Cambridge, comprise global billionaires.
The apartment itself is a three-bedroom duplex sprawled across 3,569 sq ft, offering a reception room, lounge, dining room and kitchen on the ground floor, and three bedrooms with en suites on the second. For the lucky tenant, the master suite has a full-size walk-in wardrobe and its own private balcony. The Palace Gardens penthouse also boasts an enormous terrace with views over Kensington Palace, a separate ground-floor flat that can be used as staff quarters or an office, two underground car parking spaces, and amenities including a 24-hour concierge.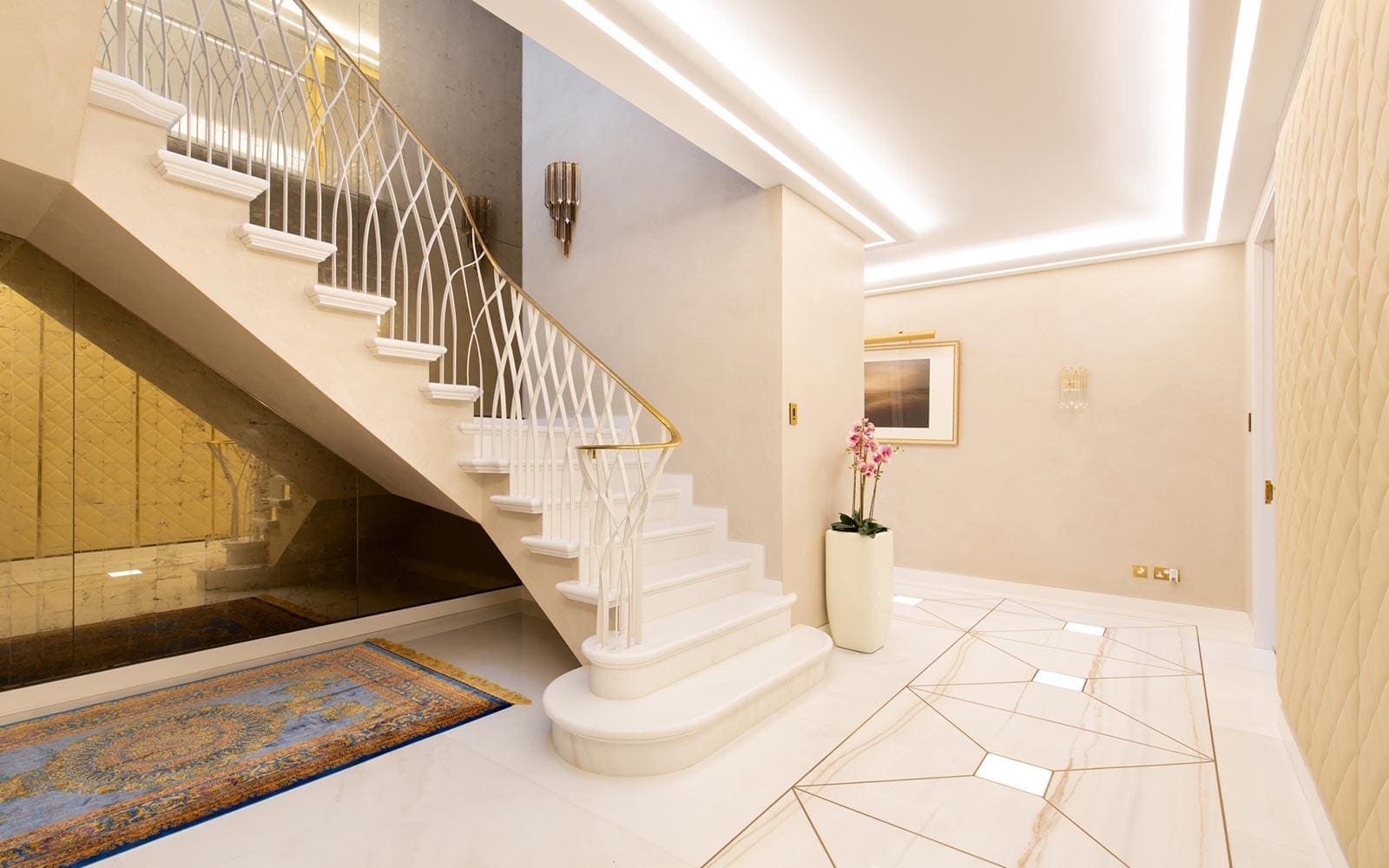 Inside, the apartment has been completely designed by fashion house Fendi in the house's signature opulent Italian style, with highlights including golden tables and footstools and backlit onyx bathrooms. You enter the property via a sweeping staircase that ascends to the living areas where the devil is in the details with designer accessories and monogrammed cushions.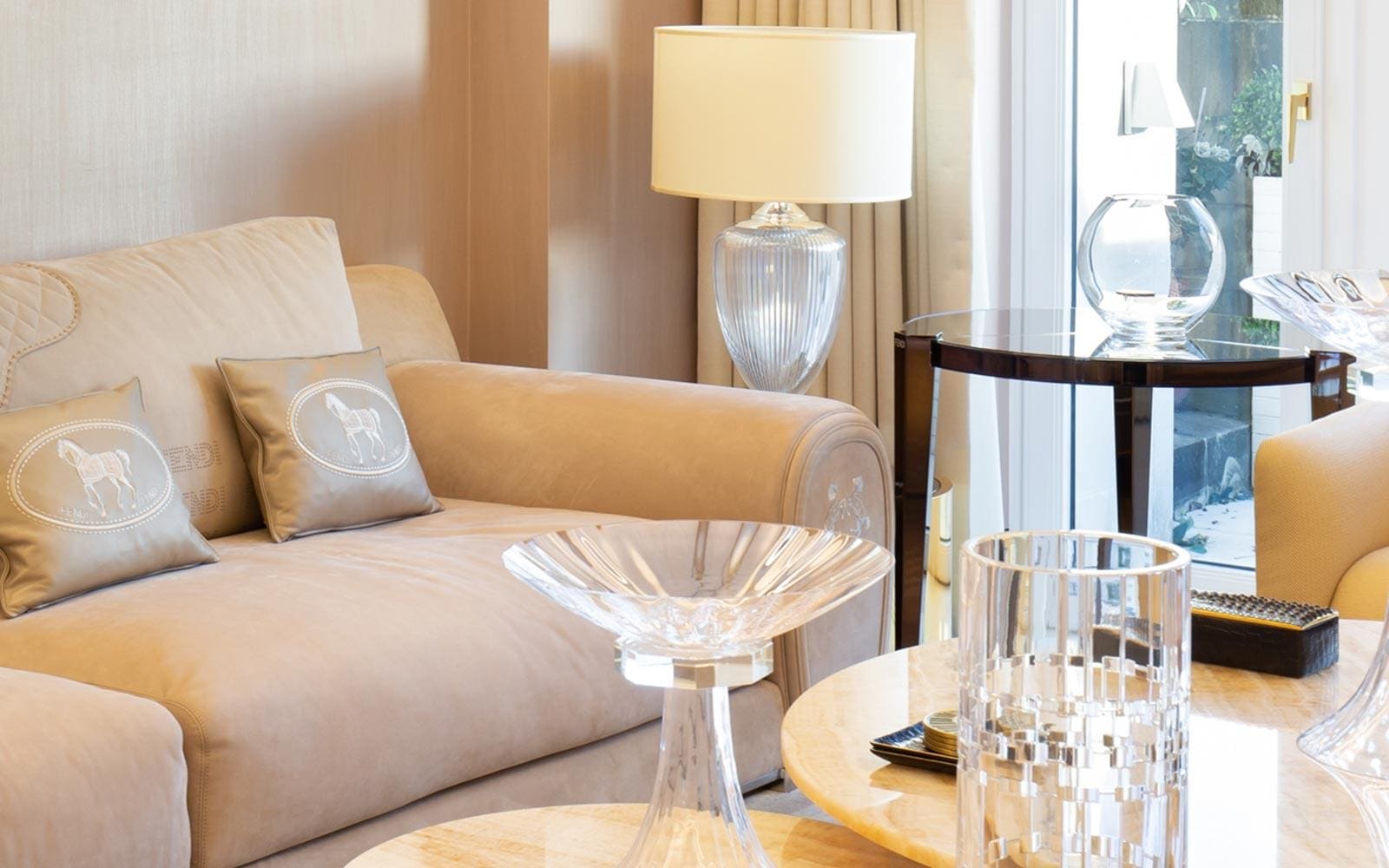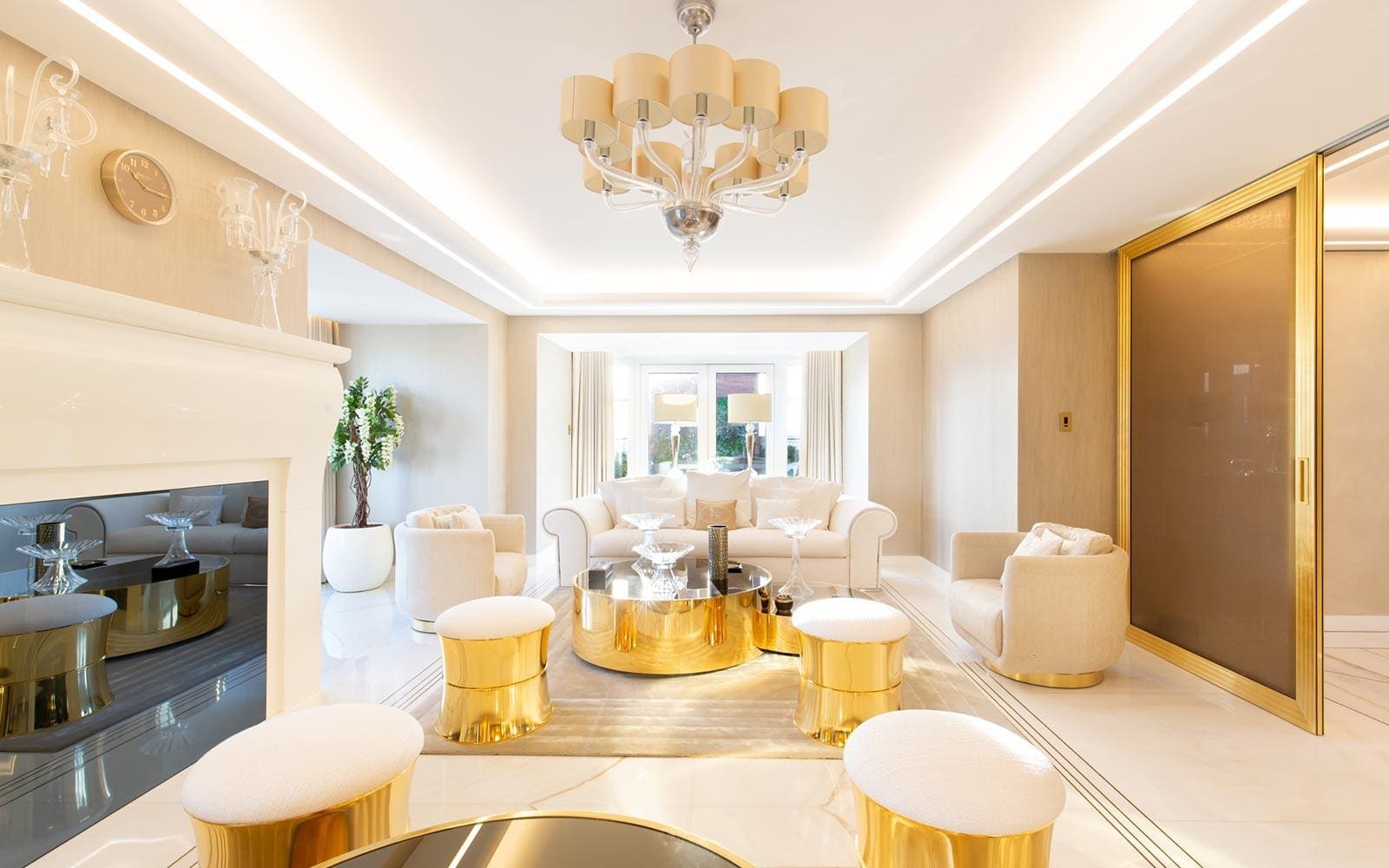 The emergence of homes like this is indicative of a wider trend in the world of super-prime property. Firstly, high-end renting is becoming an increasingly viable option for HNWs, with the number of build-to-rent homes coming to market growing by 26 per cent between Q3 2020 and Q3 2021.
And this isn't solely down to increasingly unmanageable for sale prices. HNWs are now opting to rent as a lifestyle choice: long-lets (lasting three to four years), where residents can secure a safe haven while not committing in today's climate of uncertainty, are coming to the fore. 'Try before you buy', which offers the option to purchase the property at the end of the tenancy, now accounts for a large percentage of rental stock.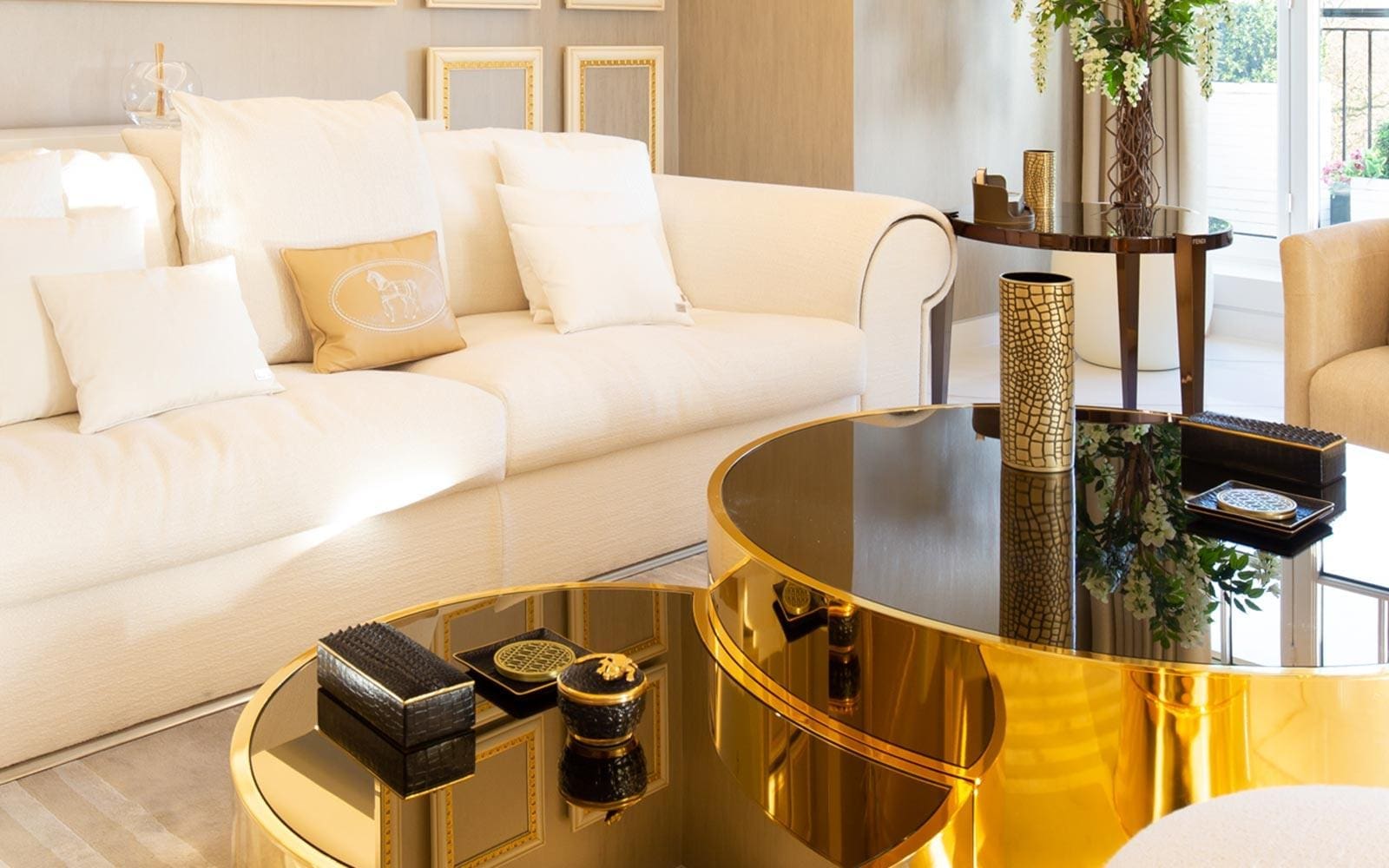 But these mega-luxe spaces also reflect a growing desire among HNWs for something 'more'. This is also observed in the growing popularity of branded residences: developments managed by high-end hotels (such as the hotly-anticipated OWO, run by Raffles, and The Whiteley, a renovated department store joining forces with Six Senses) mean that you can now experience all the trimmings of a five-star experience in your own home. While the Fendi penthouse isn't a branded residence, it does provide the unique combination of amenities, security and escapism via 'next-level' luxury that is fuelling the trend.
Opportunities to live at this address (and among such sumptuous surroundings) don't come around often, and the best part is when the trends move on, so can you.
Read more: Everything you need to know about the London property market in 2022
Palace Green is available to let with London House, for more information visit londonhouse.co.uk